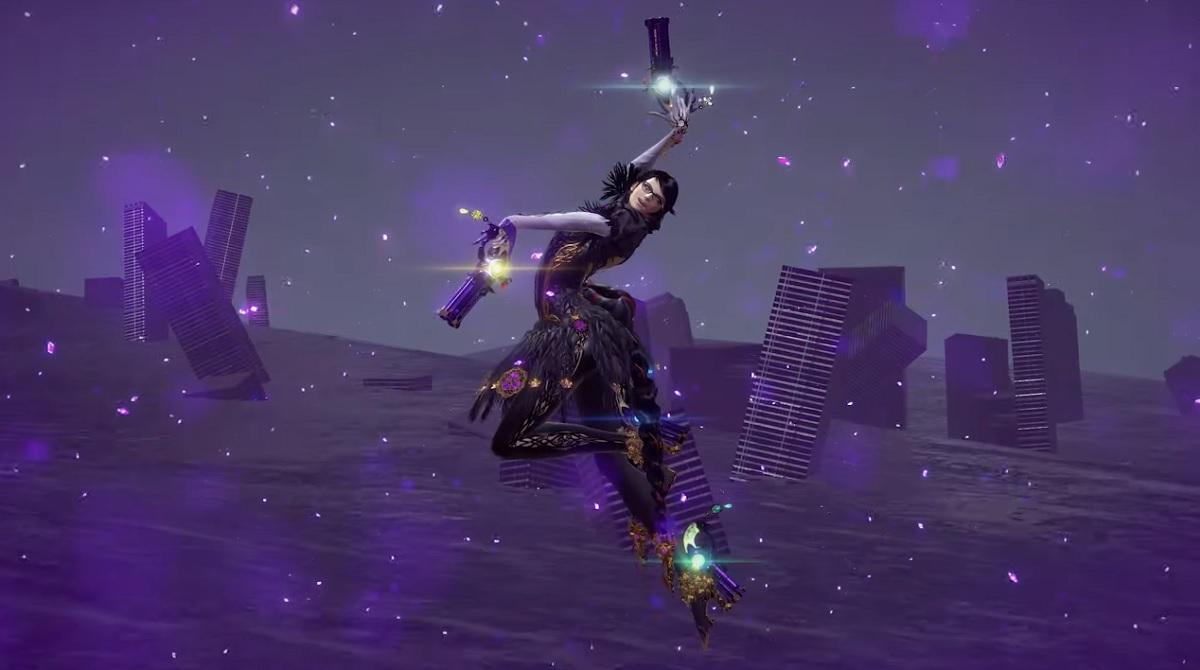 The Drama Behind Bayonetta's Voice Actress Gets Messier as 'Bayonetta 3' Comes Out
There are a lot of things that make Bayonetta from the eponymous Bayonetta game series who she is. There's her sense of style, her Witch Time abilities, and the fact that she wields four magic guns at once (two in her hands and two on her feet as stylish stilettos), just to name a few. But of all of her defining qualities, her distinctly alluring British voice easily helps her stand out from the crowd.
Article continues below advertisement
What's cooler than a posh lady sassing demonic hordes and angelic armies before she takes care of them Umbran Witch-style? To that end, Bayonetta has had the same voice actress in all of her appearances for more than 10 years. But in Bayonetta 3, a noticeably different actor has taken over for the role.
The recent drama surrounding Bayonetta's voice actress continues to unfold.
Article continues below advertisement
Who is the main voice actress in 'Bayonetta 3'?
Since the first game's release in September 2009, Bayonetta has been voiced by Hellena Taylor. According to IMDb, she's done voice work on several different video games, as well as English dubs for anime specials. Yet throughout her career, she's voiced Bayonetta on several occasions. She reprised her role in an animated film called Bayonetta: Bloody Fate released in 2013. A year later, she starred as Bayonetta in Bayonetta 2 released in 2014.
Bayonetta has had other appearances in games like Super Smash Bros. Unsurprisingly, Hellena provided her voice there as well.
After more than a decade of embodying the role, fans have made her name practically synonymous with that of the iconic witch. So when the first official trailer for Bayonetta 3 debuted in September 2021, fans already noticed a different voice.
Article continues below advertisement
In an October 2022 interview with GameInformer, game director Yusuke Miyata confirmed that Hellena wouldn't be returning to the role, citing "various overlapping circumstances."
Instead, voice actress Jennifer Hale fills her shoes as the new voice for Bayonetta in the third game. Jennifer's list of voice roles extends as far back as the mid-1990s. Her most notable roles include Samus Aran in various installments of the Metroid series.
Article continues below advertisement
Hellena Taylor's recent remarks have shaken the community.
In mid-October 2022, Hellena Taylor took to Twitter to explain why she didn't return to the role in Bayonetta 3. She had initially reported that she was only offered a "buyout flat rate" of $4,000 to do voice work for the whole game. In her three-part Twitter statement, she called for a boycott of Bayonetta 3 and even called out Jennifer Hale for replacing her in her long-standing role.
Since her initial statements, several reports have emerged suggesting that Hellena did not reveal the whole truth in her speech. A Bloomberg investigation revealed the dev team at PlatinumGames offered to have Hellena return for multiple recording sessions for the third game, where she would be paid $3,000-$4,000 per session for a rough total of $15,000-$20,000 overall.
Article continues below advertisement
Hellena tried to refute these reports on Twitter, stating that she tried to negotiate from an initial $10,000 offer to $250,000. She argues that this fee was "a fair, living wage in line with the value that [she brings] to this game." This new claim directly contradicts her initial "$4,000" argument.
She also claimed that the Bayonetta series amounted to a $450 million franchise overall, though accounts differ as to how much the series has actually made over the years.
Article continues below advertisement
Hellena's statements came during a larger movement in which voice actors are calling for unionization to combat unfair working conditions and unfair pay. Many consider her initial statements to have harmed these efforts, with folks suggesting that she should have been more forthcoming with the negotiations.
"Congrats to Hellena Taylor for f--king over every VA," one person tweeted. "You just made it even hard for VAs to come forward about being underpaid."
As of this writing, pre-order sales for the third game have seen a considerable boost on sites like Amazon.
Bayonetta 3 arrives on the Nintendo Switch on Oct. 28.