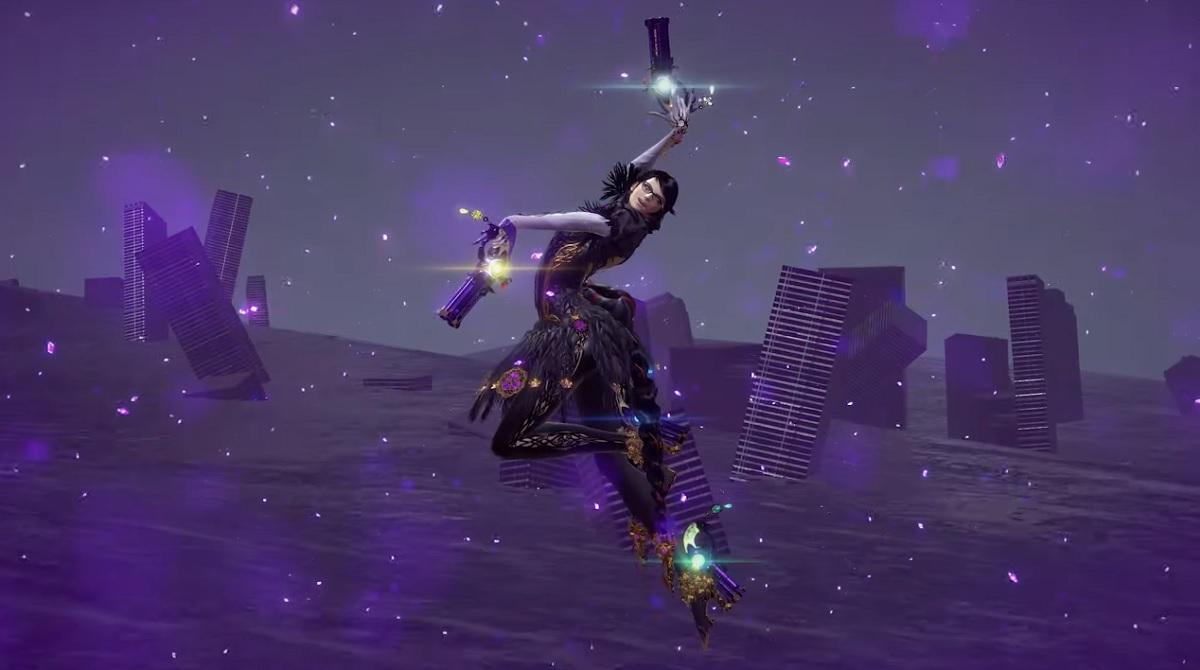 Is Bayonetta's Voice Actress Different in 'Bayonetta 3'? The Original Voice (Sorta) Weighs In
There are a lot of things that make Bayonetta from the eponymous Bayonetta game series who she is. There's her sense of style, her Witch Time abilities, and the fact that she wields four magic guns at once (two in her hands and two on her feet as stylish stilettos), just to name a few. But of all of her defining qualities, her distinctly alluring British voice easily helps her stand out from the crowd.
Article continues below advertisement
There are few things cooler than a posh lady sassing demonic hordes and angelic armies before she takes care of them Umbran Witch-style. To that end, Bayonetta has had the same voice actress in all of her appearances for more than 10 years. But as Bayonetta 3 comes out in 2022, fans don't seem to recognize her voice actress in the new game. Is she different this time around? Let's find out.
Article continues below advertisement
Who is the main voice actress in 'Bayonetta 3'?
Since the first game's release in September 2009, Bayonetta has been voiced by Hellena Taylor. According to IMDb, she's done voice work on several different video games, as well as English dubs for anime specials. Yet throughout her career, she's voiced Bayonetta on several occasions. She reprised her role in an animated film called Bayonetta: Bloody Fate released in 2013. A year later, she starred as Bayonetta in Bayonetta 2 released in 2014.
Bayonetta has had other appearances in games like Super Smash Bros. Unsurprisingly, Hellena provided her voice there as well.
After more than a decade of embodying the role, fans have made her name practically synonymous with that of the iconic witch. So when the first official trailer for Bayonetta 3 debuted in September 2021, fans couldn't help but notice how different the character sounds.
Article continues below advertisement
While most people were excited over the trailer itself, some thought that her iconic voice sounded off. One especially impassioned fan took to Reddit to ask about the apparent voice change.
They wrote "Why did they change her? She sounded so terrible and out of character for someone like Bayonetta."
Interestingly enough, Hellena herself once spoke out on Twitter a week before the trailer dropped to tease fans about her appearance.
Article continues below advertisement
In her Tweet, she expressed how much she loves voicing the character. But when one fan replied that they "[couldn't] imagine Bayonetta without [her] amazing voice," she replied with an ominous "Well, you might have to."
While many fans replied asking what she meant by this, she replied to nearly all of them to the effect of, "I'm not at liberty to say."
Fans have no idea what she means and are worried that Hellena isn't voicing Bayonetta anymore. But is that strictly true?
Is Hellena Taylor coming back in 'Bayonetta 3'?
For what it's worth, the official IMDb page for the long-awaited sequel still lists Hellena Taylor as the voice for Bayonetta. While that's cold comfort for fans wringing their hands over Hellena's statements on Twitter, the game's overall plot could suggest that something is afoot within the canon.
Firstly, many fans have theorized that the Bayonetta we play as in the third game is actually a Bayonetta from an alternate timeline established in the very first game.
Article continues below advertisement
What's more, the game's story specifically states that it will involve "a virtual coven of Bayonettas," presumably from alternate dimensions.
So if Hellena Taylor isn't voicing the main protagonist of the third game, there's a chance that the original version of Bayonetta could appear in the story, fully voiced by the actress fans know and love. Anyone else getting Everything Everywhere All at Once vibes?
Bayonetta 3 arrives on the Nintendo Switch on October 28.