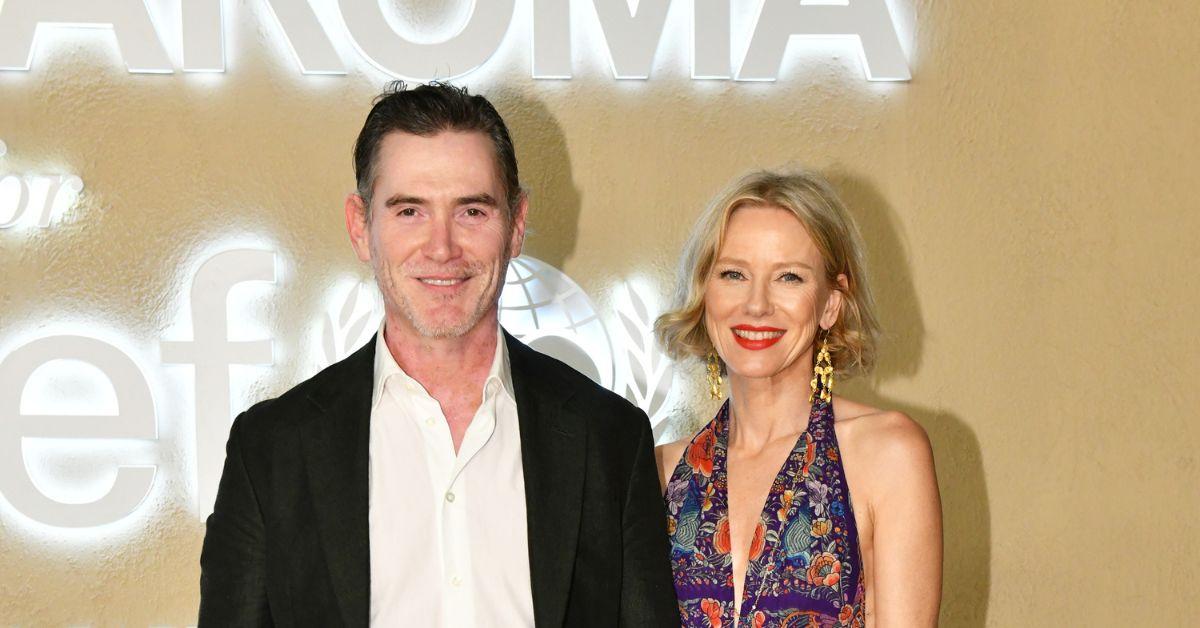 Naomi Watts and Billy Crudup's Relationship Is Incredibly Under-the-Radar
For actors Naomi Watts and Billy Crudup, love found them while doing what they loved. The pair, who played a married couple on Netflix's Gypsy, have quietly made their relationship last way longer than their one-season streaming drama. However, the longtime couple has opened up more about their romance in recent years.
Article continues below advertisement
Keep reading to see how Naomi and Billy first met and their full relationship timeline! Also, see what the notoriously private couple has said about being together.
Naomi Watts and Billy Crudup started dating nearly a decade after they met.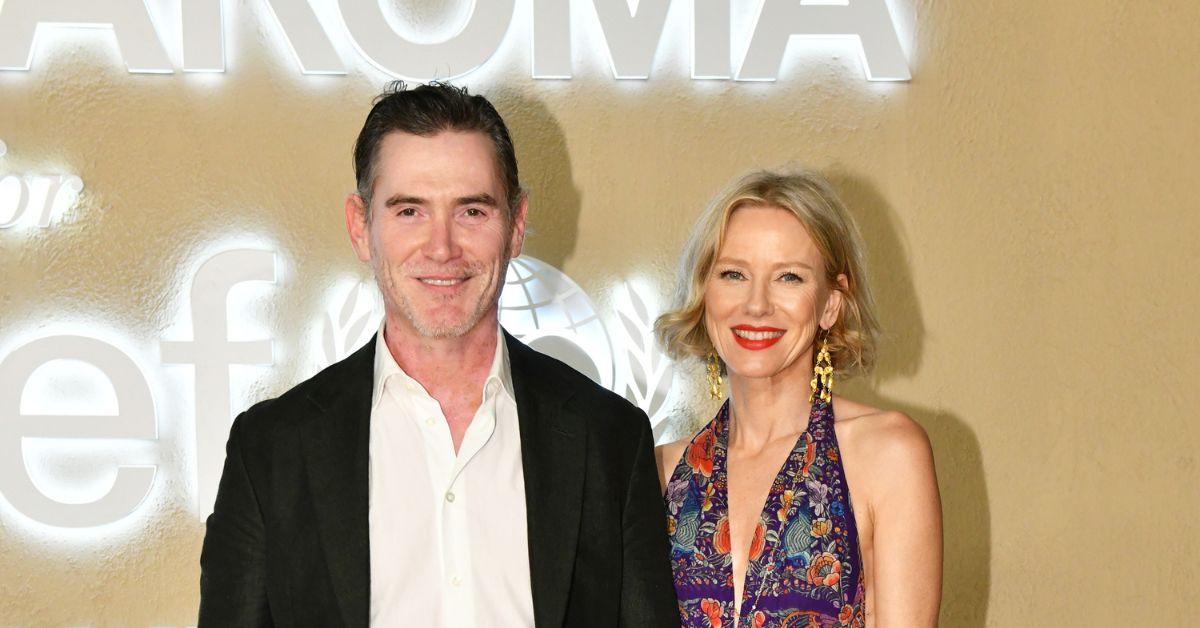 Naomi and Billy's love story began in 2009. The thespians participated in a charity Broadway benefit. Naomi attended the event with her ex and the father of her two children, Liev Schriber, per BroadwayWorld. Billy was newly single after ending his partnership with the mother of his child, actress Mary Louise Parker. The future couple didn't speak to each other much at the benefit, but that changed in 2016.
Article continues below advertisement
Seven years after their "The 24 Hour Plays" event, Naomi and Billy crossed paths again when they were cast as Jean and Michael Holloway in Gypsy. At the time, Naomi had just ended her 11-year relationship with Liev. The co-stars' chemistry seemingly lingered into their personal lives as paparazzi spotted them having lunch together in April 2017.
"Naomi Watts and Billy Crudup walked in holding hands. We didn't know they were a couple. Pretty cool seeing two big stars so into each other," a source informed Page Six at the time, adding that the couple was "casually dressed" and "looked happy and were laughing a lot, then left again holding hands."
Article continues below advertisement
The lovers remained incredibly tight-lipped about their relationship until 2020.
Although Naomi and Billy's secret was out by their 2017 spotting, the pair refused to recognize their relationship publicly.
While the pair had several PDA moments at red-carpet events like the 2018 BAFTA Awards, Naomi referred to herself as "single" in the press, per E! News. Billy, however, acknowledged their relationship without calling The Watcher star by name. After he infamously left Mary-Louise for Claire Danes when the Weeds star was pregnant, the actor vowed not to be as public about his relationships moving forward.
"I try to make it a point of not commenting publicly one way or the other about my personal life," Billy explained to Entertainment Tonight.
Despite the couples' need for privacy, they declared their love publicly in 2020. While accepting his Critics' Choice Award for his role as Cory Ellison on The Morning Show, Billy thanked his longtime love in his acceptance speech, marking his first public acknowledgment of their relationship.
Article continues below advertisement
"Thanks to them and … my son and my friends and family and Naomi and everybody, so thanks a lot," Billy said after also thanking his co-stars Jennifer Aniston and Reese Witherspoon. In September 2020, Billy also recognized Naomi's kids, Sasha and Kai, as "​​the young people in my life" during his Emmys acceptance speech.
Billy Crudup and Naomi Watts made their first red-carpet appearance five years into their relationship.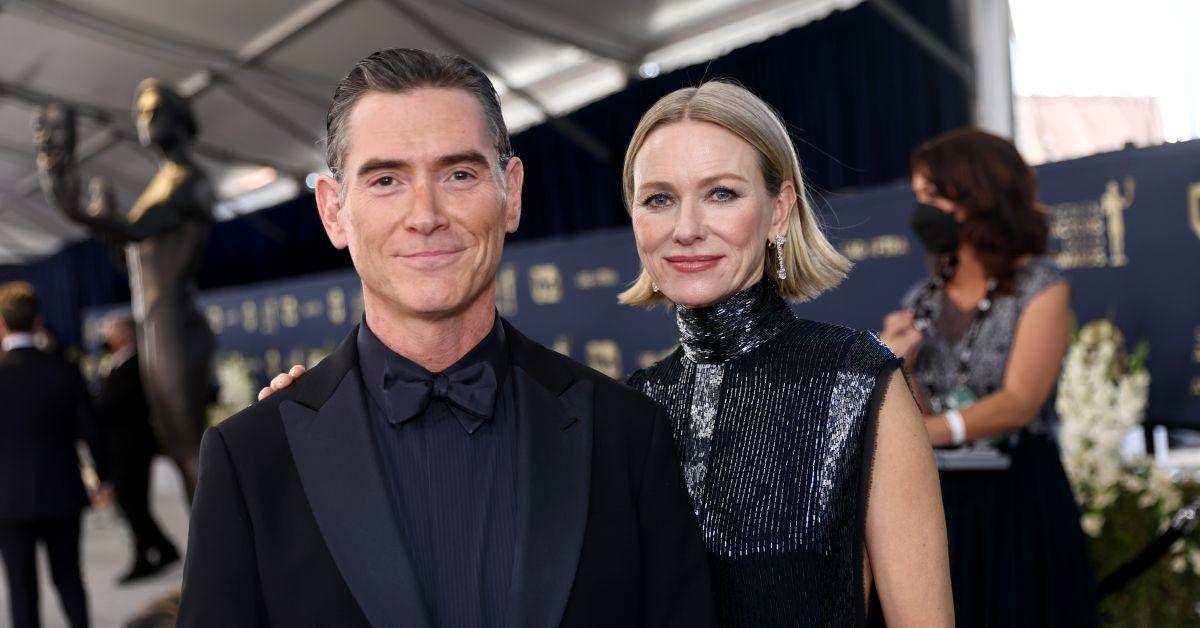 While we don't want to give the 2020 quarantine any credit, the time inside seemingly made Naomi and Billy more confident in their relationship. In February 2022, five years after they reportedly started dating, they had their red-carpet debut at the SAG Awards, where Billy snagged another nomination for The Morning Show, per Page Six.
The cavalier couple sparkled in matching black outfits as they beamed on the carpet. The following April, Naomi snapped a photo on Instagram of her and Billy attending former InStyle magazine editor Laura Brown's wedding.
Article continues below advertisement
"This is was what you call a WEDDING that we all needed!! The pandemic created a major delay, but that just meant it was well worth waiting for," Naomi wrote under a photo slideshow of her, Billy, and other wedding guests. "We adored the romance, found the light, bum-rushed the dance floor, overate and drank, and we don't regret any of it."
Naomi Watts and Billy Crudup have been more public about their relationship in 2023.
Naomi and Billy's relationship became even more public in 2023. In February, Naomi was her man's plus-one at the premiere of his Apple TV Plus show, Hello Tomorrow! The actress wore a chic black dress with bright green trim. The pair smiled for the camera at the event as they held hands on the red carpet.
During the same week as the couple's red-carpet PDA moment, Naomi celebrated her and Billy's love in honor of Valentine's Day. On Feb. 14, she posted a photo of the couple relaxing outside. In addition to the sporadic post, Naomi captioned the snap with two simple words to describe Billy: "My Darling."