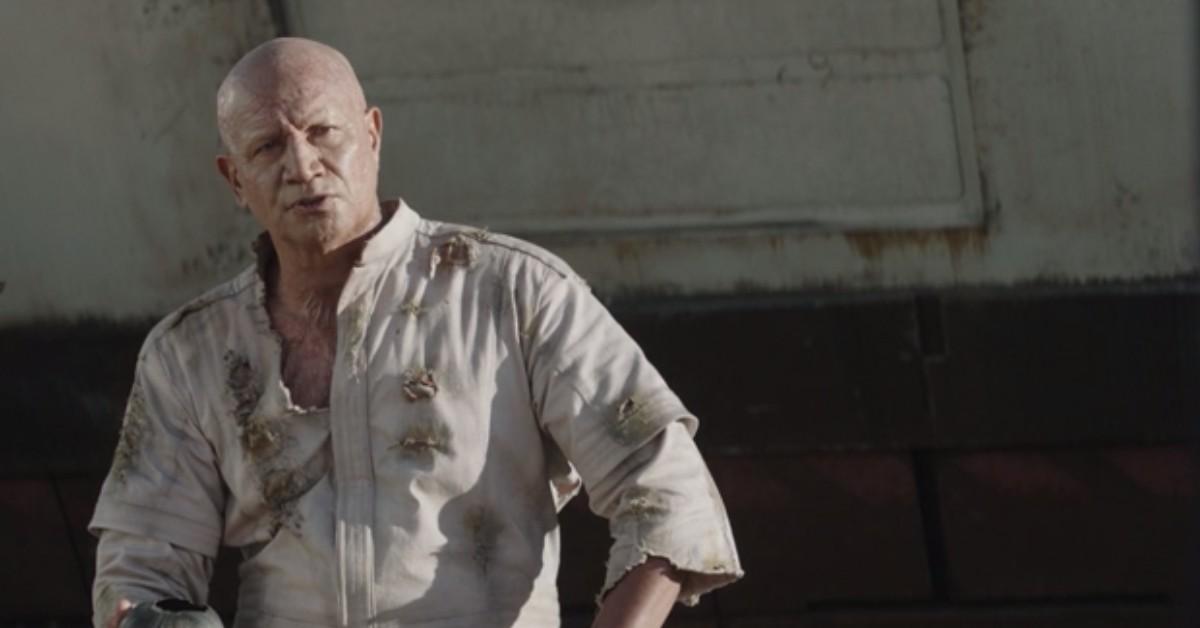 Episode 2 of 'The Book of Boba Fett' Is Chock-Full of 'Star Wars' Easter Eggs
Spoiler alert: This article contains spoilers for Episodes 1-2 of The Book of Boba Fett.
The adventures of everyone's favorite bounty hunter continue in Episode 2 of The Book of Boba Fett on Disney Plus. Did you catch the numerous Star Wars Easter eggs hiding in plain sight in Episode 2? We'll break down the best Easter eggs we spotted.
Article continues below advertisement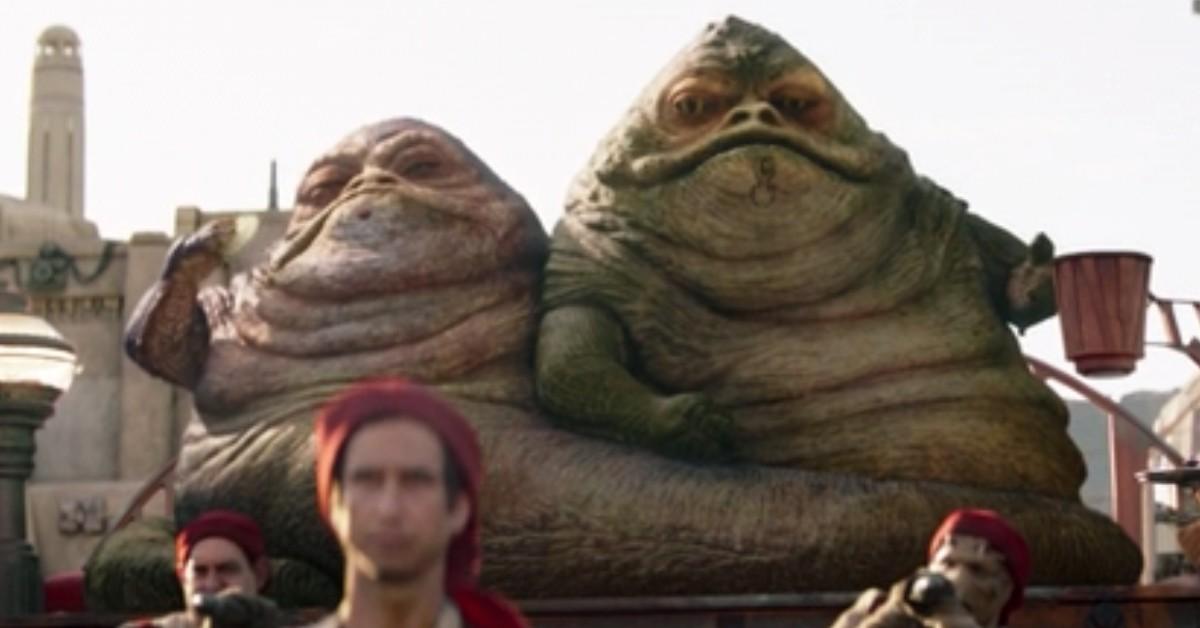 Jabba the Hutt's home planet is mentioned.
In Episode 2, Boba meets Jabba the Hutt's cousins, who challenge Boba for his leadership title (the Daimyo of Mos Espa on Tatooine). He tells the Hutts to go back to their home planet, Nal Hutta. Although the two Hutt cousins are new characters, Nal Hutta has been mentioned before in Star Wars. The planet was created by George Lucas himself.
Article continues below advertisement
Nal Hutta was the setting for a Star Wars: The Clone Wars storyline featuring Obi-Wan Kenobi on an undercover mission as Rako Hardeen. Obi-Wan also traveled to Nal Hutta to apprehend another fugitive Hutt named Ziro.
Wait, who's that new Wookiee? It certainly isn't Chewie!
Another new character makes an imposing entrance when the Hutts are trying to intimidate Boba Fett into submission. They summon a Wookiee with black fur and a big rifle, who completely lacks Chewbacca's friendly spirit. The new Wookiee in town is supposedly Black Krrsantan, a Wookiee bounty hunter.
Article continues below advertisement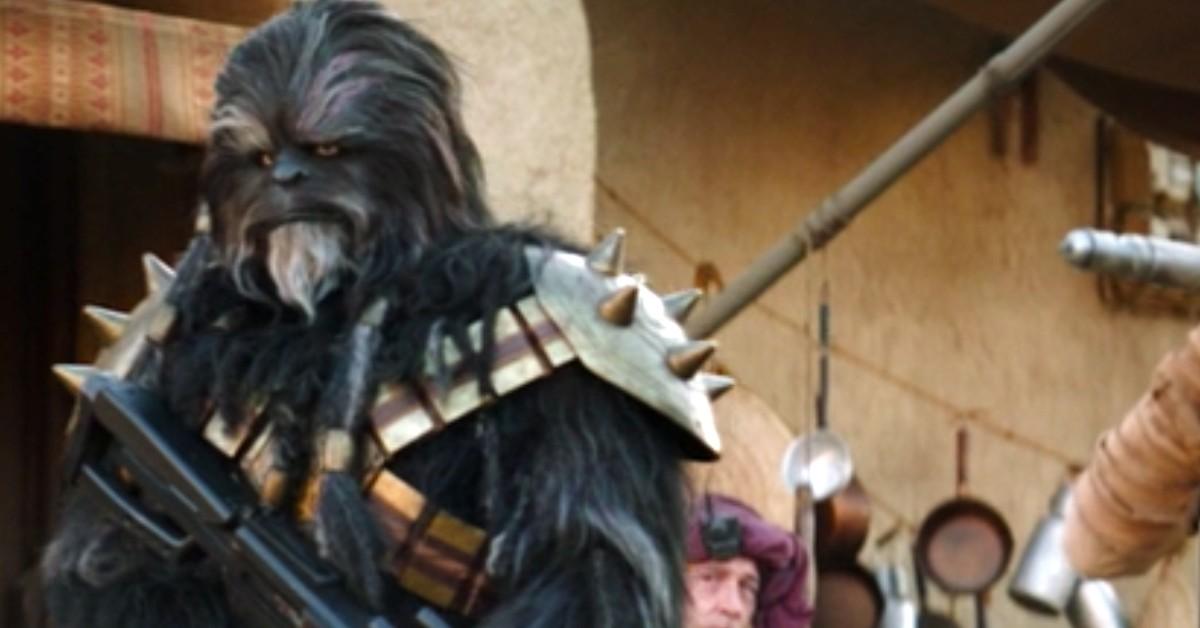 Black Krrsantan was a Star Wars comic book character before he made his first live-action appearance in The Book of Boba Fett. According to the Star Wars Fandom wiki, Black Krrsantan was essentially exiled from the Wookiee home planet of Kashyyyk. The disgraced Wookiee actively sought out the Xonti brothers, a sibling duo who ran a gladiator ring during the era of the Galactic Empire.
Article continues below advertisement
Under the Xontis' torturous tutelage, Black Krrsantan learned how to fight as a gladiator. Blahick Krrsantan would go on to be hired by Jabba the Hutt, who ordered him to kill Luke Skywalker's uncle. Black Krrsantan failed, but Darth Vader later hired him! Needless to say, Black Krrsantan has been around the block by the time he appears in The Book of Boba Fett.
"Are you carrying spice?"
Remember how Boba earned the respect of the Tusken Raiders in Episode 1? We get another flashback in the second episode when Boba helps his new friends fight off a group of train-bound aliens that are trespassing through Tusken Raider territory. Boba manages to stop the Pyke aliens and their train from proceeding any farther. He asks the Pyke alien leader, "Are you carrying spice?"
Article continues below advertisement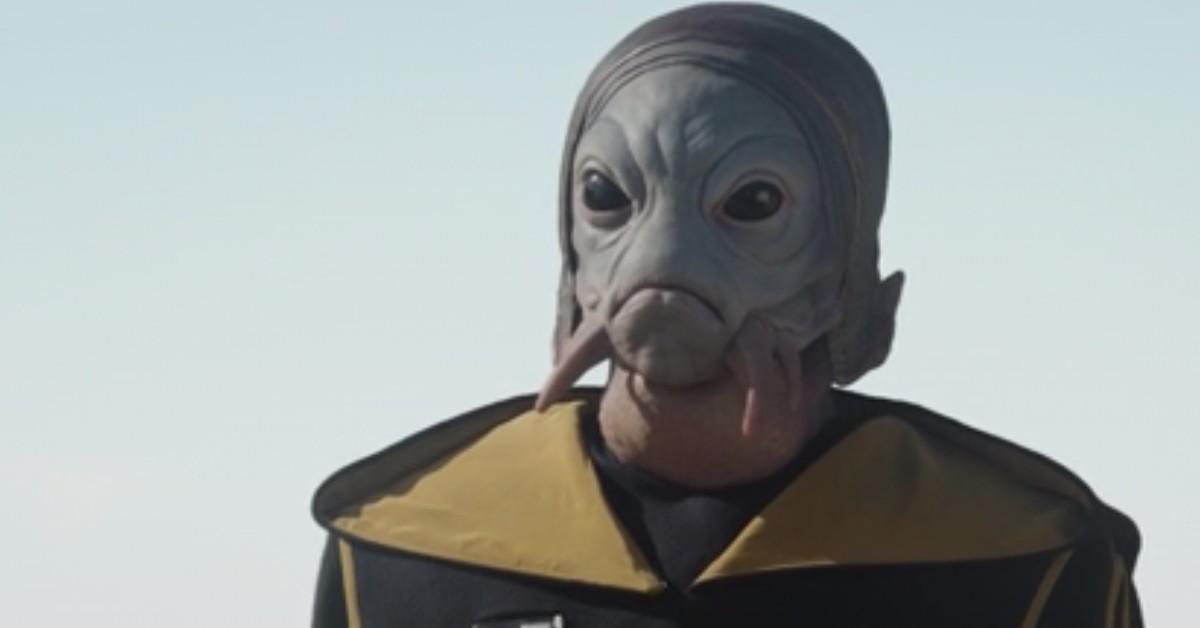 The Pyke Syndicate has been mentioned before in Star Wars: The Clone Wars and Solo: A Star Wars Story. They're a crime syndicate that controls the mining of spice on the planet Kessel. (Spice in Star Wars is essentially akin to drugs.) Boba tells the Pyke leader that if they're ever to pass through Tusken Raider territory again, they'll have to agree to his terms.
After presenting his terms, Boba tells the leader to pass on said terms to the Pyke Syndicate leader. So more than likely Boba will run into the Pyke Syndicate again one way or the other.
Article continues below advertisement
Tosche Station
There was a deleted scene in Star Wars: A New Hope where Luke Skywalker meets up with his friends Biggs, Laze and Camie at Tosche Station on Tatooine. Luke informs them that a huge space battle is happening over their heads. Biggs tells Luke he's leaving Tatooine to join the fight against the Empire. While the actual Tosche Station scene was cut, Luke does mention in the final cut of the film that he was going to Tosche Station to get power converters.
Article continues below advertisement
During The Book of Boba Fett Episode 2, Boba stops by a Tatooine canteen to find speeder bikes to catch up with the Pyke Syndicate's train. He ends up beating up some bikers to get the bikes, while two frightened guests at the cantina watch. The two guests watching Boba Fett throw a punch or two are none other than Laze and Camie!
What were your favorite Book of Boba Fett Easter eggs? We're hoping each new episode keeps it up with the fun Star Wars references.
You can stream The Book of Boba Fett now on Disney Plus.