Brett Admitted That He's Attracted to *THIS* This 'Love Is Blind' Star — and It's Not Tiffany
Who is Brandie Bowman from 'Love Is Blind'? While she didn't get any screen time on the Netflix series, fans are dying to know more about her!
This March, Season 4 of the Netflix original reality dating series Love Is Blind introduced viewers to 30 romantics hoping to find love in the pods — though, some were more successful than others. In fact, there were several singles who just didn't make the cut.
Although not everyone found love, there were a few couples who stuck it out until the very end. Along with Zack and Bliss and Kwame and Chelsea, Brett and Tiffany also tied the knot.
Article continues below advertisement
Following the finale, all three married couples sat down for an interview, where they played a game of Truth or Drink. It was then that Brett dropped a bombshell on all of us — including Tiffany.
When asked which of his Love Is Blind castmates he was most attracted to (outside of Tiffany), he named Brandie Bowman. But who is Brandie from Season 4 of Love Is Blind? Read to find out!
Article continues below advertisement
Who is Brandie Bowman from Season 4 of 'Love Is Blind'?
Although she didn't get any screen time, Brandie has become a hot topic on social media, and it didn't take long for fans to find her on Instagram. In response to the uproar started by The Cut's now-viral YouTube video, Brandie released a video offering more context.
Brandie shared that she's a mother to one child — a son named Beckett — and lived in New York for several years before she moved back home to Washington.
According to her, she "never thought" she'd give reality TV dating a try and it was the Love Is Blind casting directors who reached out to her to join the series.
"I never tried out for the show," Brandie revealed. "I told them I was way too old for this show and they said, 'No, no, you're cute. It'll be fine.' And I was like, all right, what the heck."
Article continues below advertisement
"Hi, I just wanted to say thank you [to] everyone who is interested in me. I obviously wasn't featured at all on the show and I kind of feel slighted by that," she said in the video. "But you know, it's Netflix and they can do whatever they feel [is] necessary to make their narrative work. I'm not mad at that."
Article continues below advertisement
"If you have an opportunity in life, sometimes you have to take it regardless of what the outcome is gonna be. If anything, it really got me back out there in the game and I'm appreciative of that," Brandie added.
Although she was single when she signed up for Love Is Blind, she's since found her person.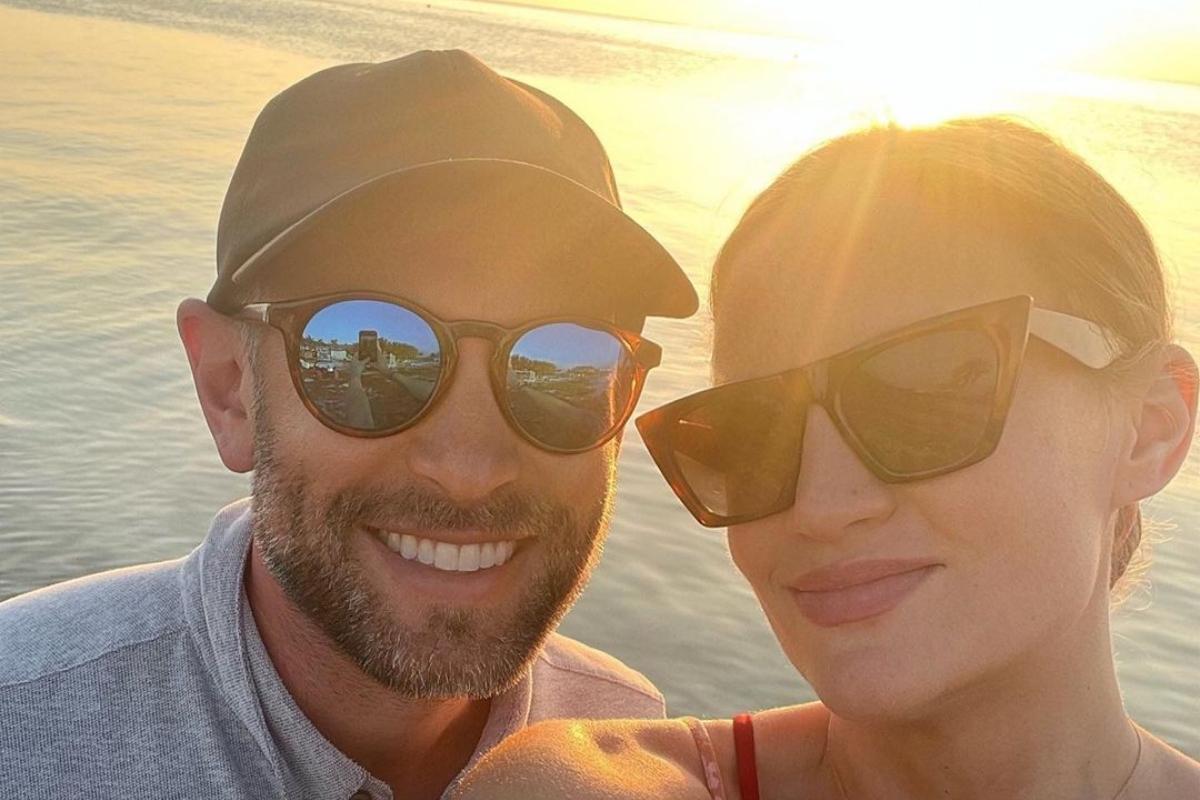 Article continues below advertisement
Who is Brandie Bowman from 'Love Is Blind' dating now?
Not long after her stint on Love Is Blind, Brandie started dating her new boyfriend, Sean Straub, who she previously described as the "boy next door."
"I pretty much found my match right after the pods (like a year ago), he was standing right in front of me the whole time. One thing I love about him is his big heart, charitable nature, and we have 2,700 levels of compatibility," Brandi captioned a March Instagram post, adding "#GodIsGood."
Season 4 of Love Is Blind is available for streaming now on Netflix!