Fans Spark Concern for Britney Spears' Dogs After Her Viral Knife Dancing Video
Britney Spears is a proud mom of five fur babies. Keep reading to see why fans don't think the singer is fit to raise them alone.
The Gist:
Britney Spears has always shown an affection for animals and has at least five pets.
The pop star recently made headlines for dancing with sharp knives around three of her dogs.
Britney Spears has since defended her actions.
Article continues below advertisement
Singer Britney Spears is known for many things. In some crowds, she's recognized for her catchy hits from the '90s and early aughts, while in others, she's known for being a mom and recent social media influencer.
After years of being on stages worldwide, Britney has blessed her fans with weekly, sometimes daily dance videos she posts on her Instagram account. On many occasions, Britney's videos go viral (I mean, hello, it's miss "Toxic" herself!) and appear on other platforms for those who miss it on her page.
While many of Britney's videos often include her dancing in underwear or scantily clad dresses in her living room, fans can sometimes peek at the mom of two's fur babies. Following a recent social media post, fans want to know about Britney's dogs. Fortunately, we've got the scoop below!
Article continues below advertisement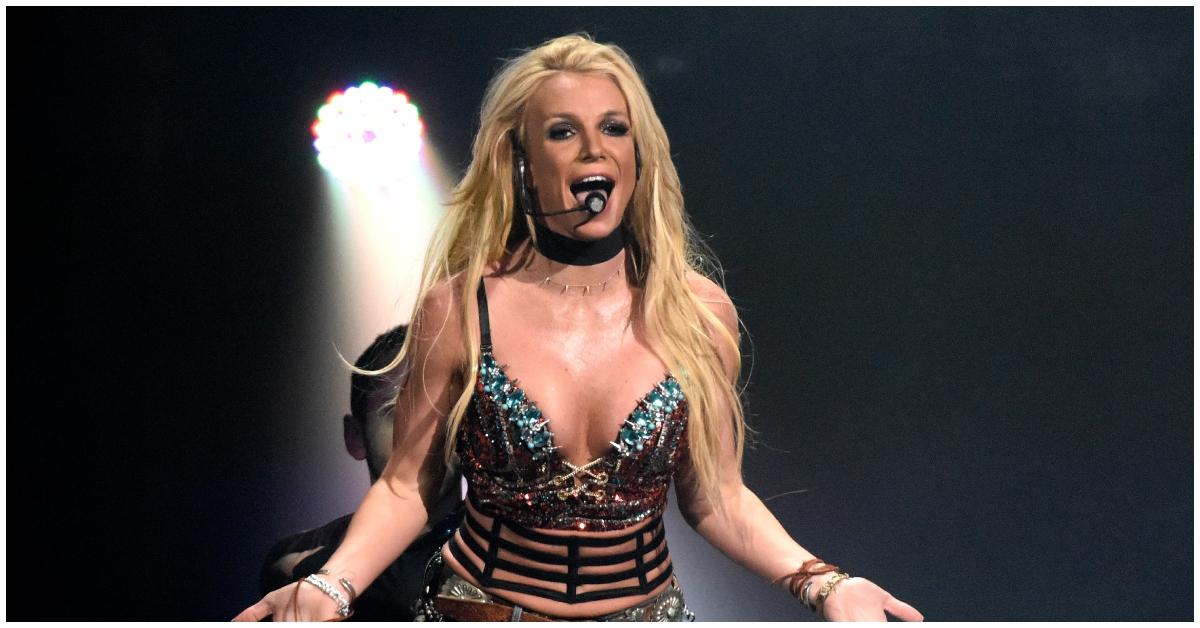 How many dogs does Britney Spears have?
Throughout her fame, Britney became a mother to sons Sean Preston and Jayden James Federline, who she shares with her ex-husband, Kevin Federline. However, the Grammy winner raises multiple dogs in her home.
Britney has four dogs — Sawyer, a white Australian shepherd, a Maltese called Lacey, a Yorkie named Hannah, and Snow. According to Billboard, Sawyer, Lacey, and Hannah were dogs she received from her now-estranged husband, Sam Asghari.
Article continues below advertisement
Britney and Sam were together for six years before they tied the knot in June 2022. After 14 months of marriage, Sam filed for divorce from Britney, citing "irreconcilable differences." Following their separation, Britney announced adding her last fur baby, Snow, to her family.
Article continues below advertisement
"Introducing Snow … the new edition to the family," Britney wrote on Instagram in August 2023. "It's her world, and we just live in it 🤦🏼‍♀️ 🤦🏼‍♀️ 🤦🏼‍♀️ !!!"
Britney's love for pets doesn't stop at dogs. In 2022, she told her fans she also has a cat that is "French and very peculiar" and doesn't enjoy being on her social media as much.
Article continues below advertisement
Fans were concerned for Britney's dogs after her latest viral Instagram video.
On Britney's Instagram page, her pets have become almost as famous as the global superstar. During her dance videos, fans can always spot at least one of her pups scurrying around her while she's in the frame.
Article continues below advertisement
In one video posted on Tuesday, Sept. 26, Britney's usual routine took another turn when the "Mind Your Business" singer danced around her living room with two sharp cooking knives. As she pranced along the space, three of her dogs walked next to her, which could've put them in danger had Britney dropped one of the knives.
Article continues below advertisement
After watching the video, many of Britney's fans became concerned for her and her dogs' safety. Although the pop princess closed her video's comments, it didn't stop fans from expressing their feelings about it on X," formerly Twitter.
"Great. As if I wasn't already concerned enough about Britney Spears' mental health; now I have to worry about her physical safety and her dogs, too??" one fan posted.
"Britney Spears scared her own dogs," another observed.
Article continues below advertisement
Britney Spears denies using "real knives" in her Instagram video.
According to TMZ, many other social media onlookers wondered if Britney was capable of caring for her dogs after seeing their reaction to her dancing. However, the concerns may have been unwarranted.
Article continues below advertisement
Underneath her Instagram video, Britney said in her caption that the cutlery she danced with was "NOT real knives !!!" and she was simply getting a headstart on Halloween.
In another post, Britney begged everyone to "calm down" and said the knives were inspired by Shakira's 2023 Video Music Awards performance, where she danced with two sharp knives as she played some of her legendary hits.