People Think Britney Spears's Wedding Was Fake — They Might Be Right
A conspiracy theory that Britney Spears's wedding was fake is circulating after news of her divorce from longtime partner Sam Asghari.
One theme of conspiracy theories we'll never get enough of is surrounding the life and fame of Britney Spears. From the viral #FreeBritney movement that actually resulted in the end of her conservatorship to her cryptic Instagram account, the public has no shortage of theories about the Pop Princess.
Article continues below advertisement
In August 2023, it was announced that Britney and her longtime partner, Sam Asghari, are getting divorced after just 14 months of marriage. People are quick to blame Sam and accuse him of marrying Britney for fame and money, but some are going even further to say that their wedding was fake. Podcaster and influencer Emely Moreno makes a case for the fake wedding conspiracy theory in a TikTok video.
Article continues below advertisement
There's a conspiracy theory that Britney Spears's wedding was fake.
From theories that Britney is dead to those that say someone is using AI to impersonate her, one of the most popular theories is that Britney's wedding was fake. If that's the case, then there's no need for a divorce now that she and Sam are splitting up.
Also, one of the biggest questions we all have is regarding a prenup. Hopefully, Britney had one before marrying Sam. Otherwise, we can expect a major legal battle going forward.
Article continues below advertisement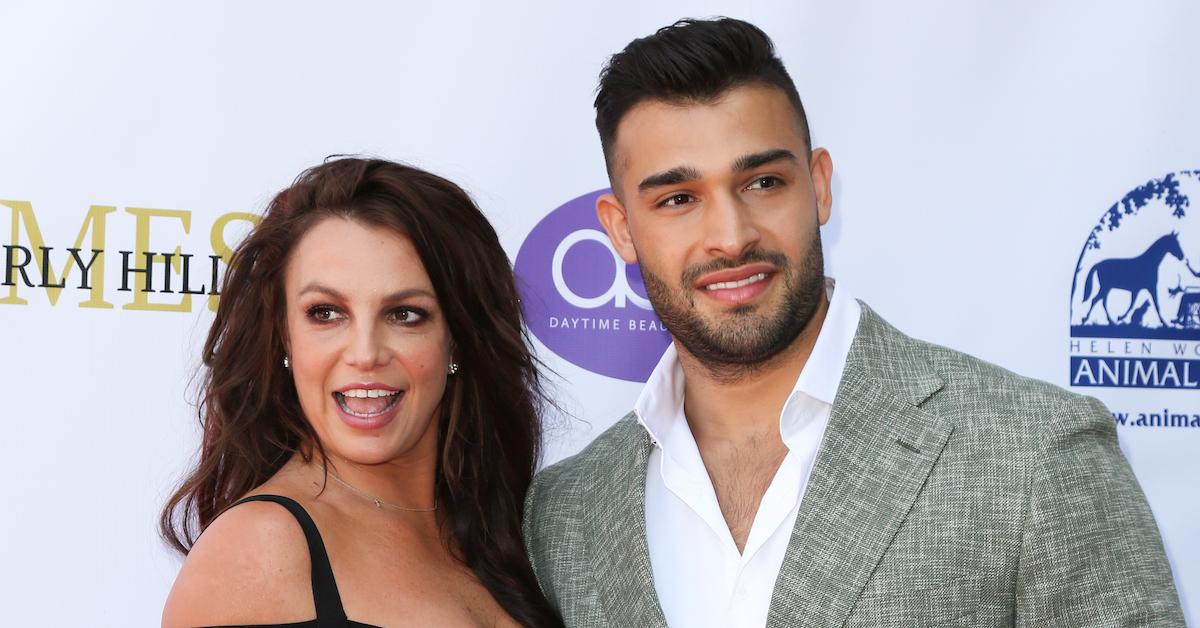 Their divorce has inspired conspiracies to recirculate that Britney and Sam's wedding was fake. The theory first took hold in May 2023, when The Conspiracy Bestie posted a two-part TikTok series about all the digital glitches during wedding videos and photos that prove there was AI used to fabricate Britney's part in the wedding. However, all the glitches pointed out could have easily been caused by post-production video editing.
Article continues below advertisement
But on Aug. 15, 2023, Emely compiled the evidence that not only was Britney not present at her own wedding, but that she could potentially be dead. It's a far-fetched theory, which Emely herself admits at the end of the episode.
Article continues below advertisement
In fact, some of Emely's evidence can't even be found on Instagram, which means that either it never existed and this is all a ruse to get some clicks, or that it was removed (which would be pretty sketchy).
Article continues below advertisement
Emely theorizes that Britney uses a lot of 7s when captioning her Instagram posts about her wedding and then says that she "loves Prince." However, when we look for this post on her feed, it's nowhere to be found. Emely says that this is evidence that her wedding was fake because it references Prince's song, "Let's Pretend We're Married." She says that this is Britney's code to say her marriage was fake or that she was forced into it.
Britney's posts don't actually prove that her wedding was fake, although the AI theories hold some water.
To counter this, however, Britney's posts about her wedding seem as sincere as they could be based on Britney's Instagram activity. "Wow !!!" she wrote. "Holy holy c--p !!! WE DID IT !!! WE GOT MARRIED 👰🏼‍♀️ !!! Gggggeeeeezzzzz !!! It was the most spectacular day !!! I was so nervous all morning but then at 2:00 p.m. it really hit me … WE'RE GETTING MARRIED …" She continues to say she had a panic attack and that she's still in shock that "so many incredible people" attended her wedding.
Article continues below advertisement
Drew Barrymore, Selena Gomez, Paris Hilton, Madonna, and Donatella Versace were notably present at her wedding. And while some theorists will say that they were photoshopped into the wedding or that they were in on Britney's fake wedding, we doubt that all five of those superstars would stay silent if something odd was happening behind the scenes.
Article continues below advertisement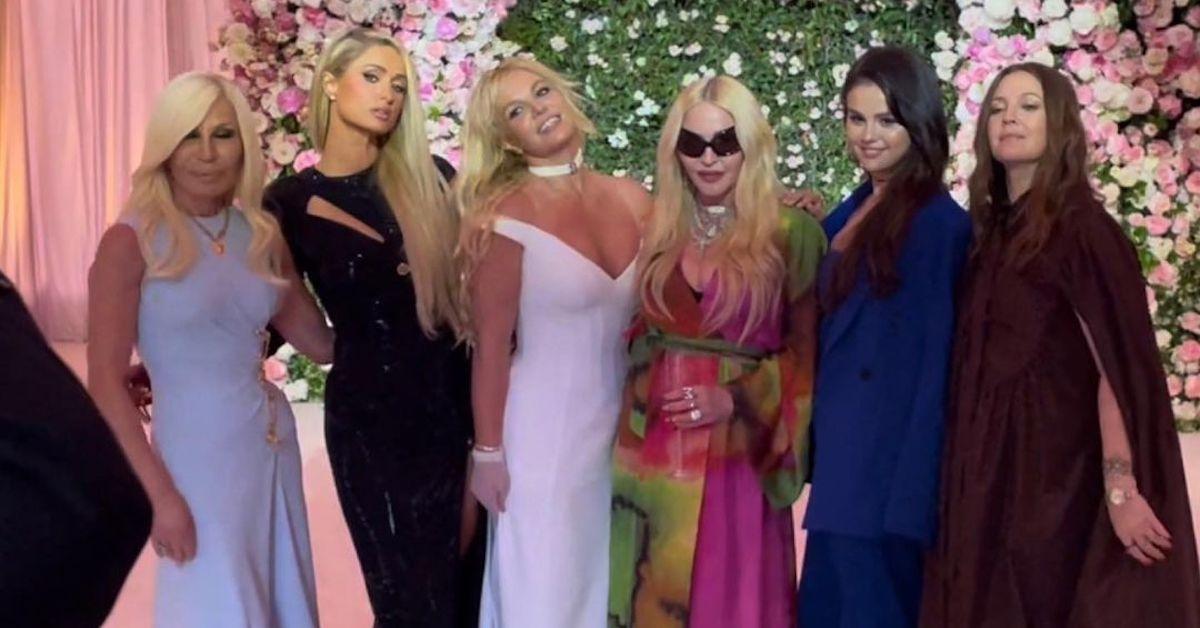 Even still, there is some merit to the AI Britney theories — a really spooky one insists that someone is using a filter or AI technology to pretend to be Britney. When analyzed in slow motion, there's a slight eye glitch that makes her eyes look a lot like Jamie Lynn Spears's eyes.
Article continues below advertisement
Also, comments have been turned off on Britney's Instagram posts. Perhaps this is just to protect against the haters, but it could also be a way to stop people from theorizing about Britney's safety in the comments sections. While Britney was freed from her conservatorship, many people don't believe that Britney is actually "free" based on her online behavior.
Luckily, Britney's tell-all memoir comes out in October 2023, so perhaps we'll finally get some answers. Fans will just have to wait and see how the latest drama in Britney's life unfolds.