A Definitive Timeline of 'Chicago P.D.'s' Resident Ross and Rachel, Burgess and Ruzek
Why yes, Officers Kim Burgess and Adam Ruzek are the Ross and Rachel of 'Chicago P.D.' Let's breakdown their messy relationship timeline!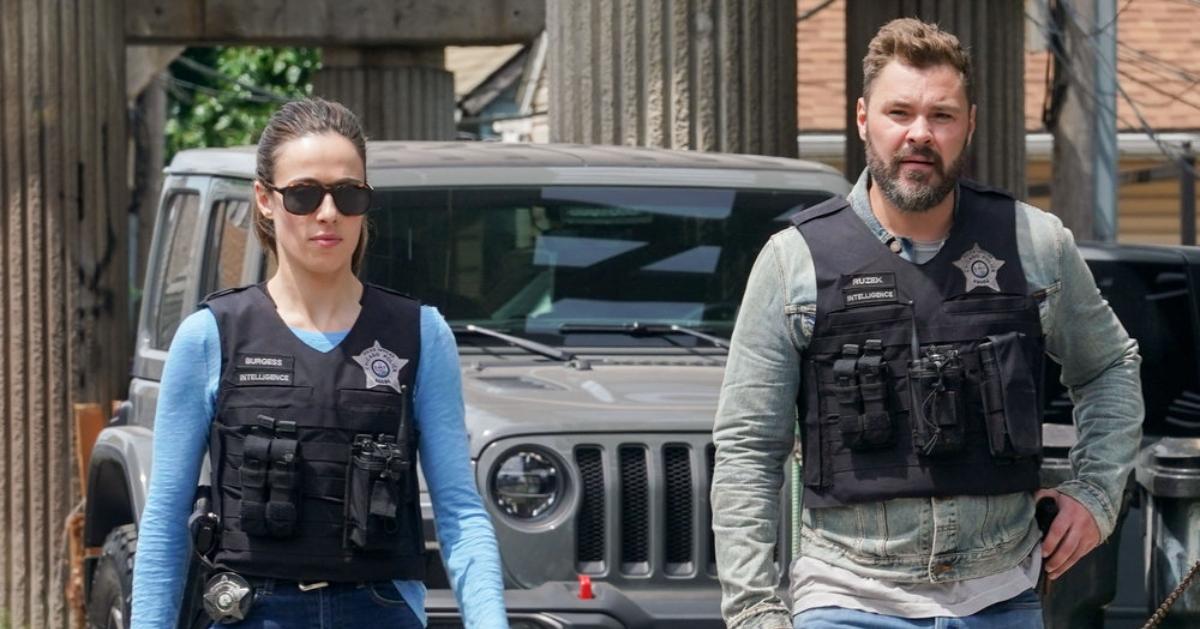 In Season 1 of Chicago P.D., Officer Kim Burgess (Marina Squerciati) made a sassy remark to Officer Adam Ruzek (Patrick John Flueger), and his life was never the same.
Lest we knew it, we were in for relationship ride that would make Ross and Rachel's on-and-off again relationship seem tame by comparison.
Are Burgess and Ruzek back on in Chicago P.D. Season 10? Before we answer that question, let's take a trip back in time and recap the Burgess/Ruzek timeline up until now, because we live for relationship drama.
Article continues below advertisement
The Kim Burgess and Adam Ruzek 'Chicago P.D.' relationship timeline.
Once upon a time, Burgess showed Ruzek the ropes on how to effectively move traffic along by moving her hips like Shakira. An amused Ruzek watched, roasting Burgess with, "You're kind of full of it, you know that?"
Ruzek couldn't help but grin when Burgess clapped back with, "Am I, or am I awesome at it?" And thus, a seasons-long crush was born.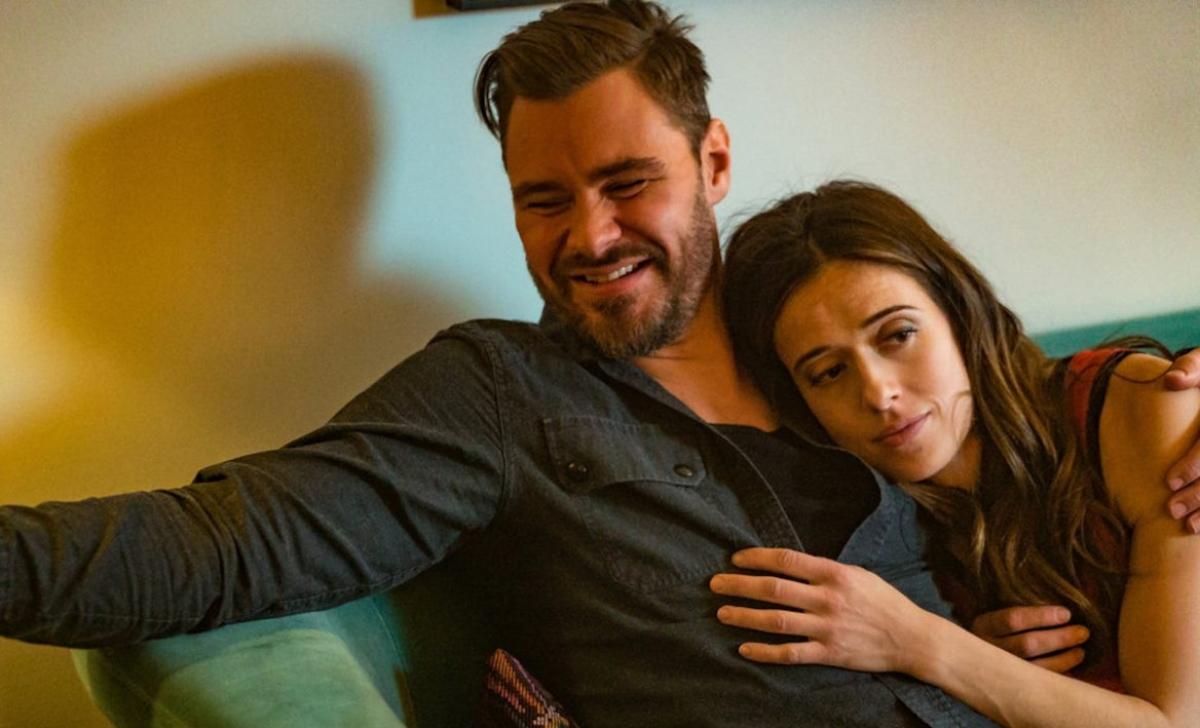 Article continues below advertisement
Of course, Ruzek was engaged when he started developing feelings for Burgess. Unable to resist Burgess's wit and hip-shaking prowess, he eventually ended things with his former fiancée and proposed to Burgess in Season 2 of Chicago P.D. (In hindsight, this might've been a bit of a red flag.)
So do Burgess and Ruzek get married?
Nope, Ruzek caught a classic case of commitment issues. Burgess realized something was up when Ruzek kept putting off meeting her mother, so she broke off their engagement in Season 3.
The two managed to maintain a somewhat steady "amicable exes" dynamic until they just had to have another hookup (offscreen, because it was apparently too much drama to handle in an episode) that resulted in Burgess's Season 7 pregnancy.
Article continues below advertisement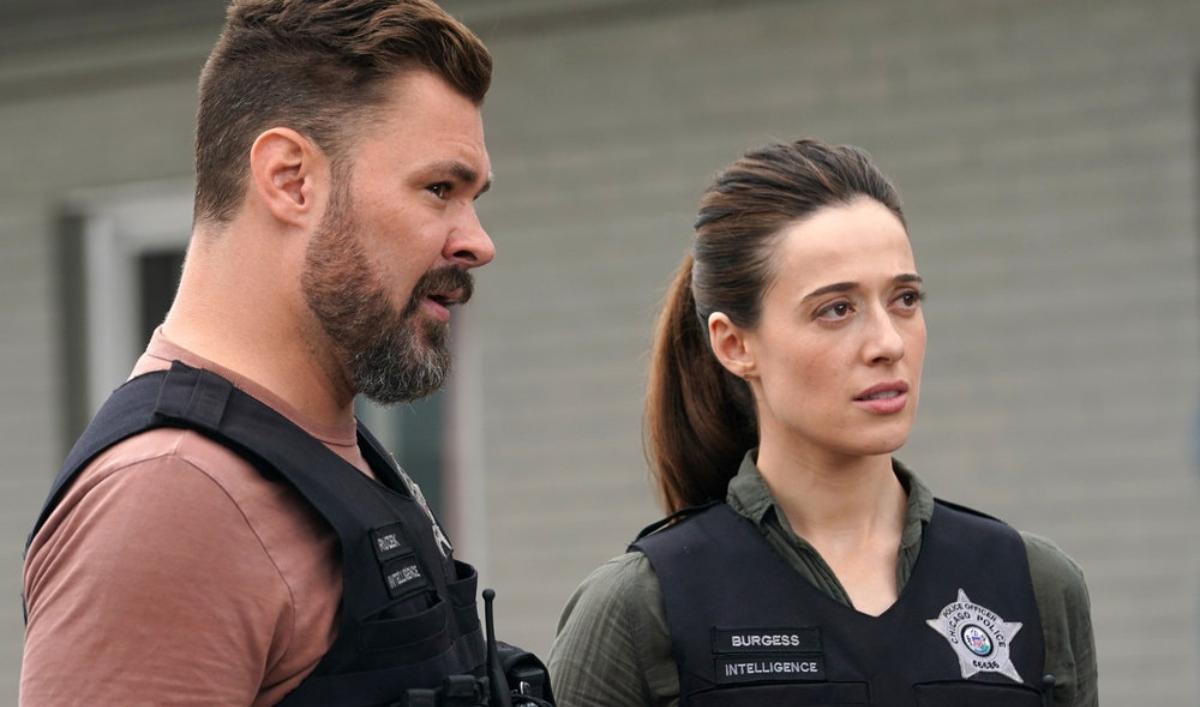 Ruzek offered to propose once again, still obviously in love with his cop lady love, but Burgess turned him down. Sadly, Burgess suffered a miscarriage after dealing with a violent sex trafficking suspect.
However, Burgess later found herself attached to a young girl named Makayla. With Burgess being Burgess, she ended up adopting Makayla. She also made Ruzek Makayla's official custodian, meaning Ruzek would become Makayla's legal guardian in the event that something happened to Burgess.
Initially Ruzek was a bit perplexed by this, but he pulled himself together and said that of course he'd be MaKayla's custodian (while still totally denying his feelings for Burgess, obviously).
Article continues below advertisement
Ruzek obviously had no feelings left for Burgess, so he bought her a house.
Ruzek then purchased his father's old home, strictly for Burgess and Makayla to live in. Because that's what you do for someone you have no feelings for — buy them a house. He's just a gentleman, after all!
Right.
Will Burgess and Ruzek rekindle things in Chicago P.D. Season 10? According to a report from TV Line, we'll definitely be getting some answers one way or another.
"Burgess will come to a point where she'll decide whether to do it or not, whether to move forward in a relationship with Ruzek or not," showrunner Gwen Sigan explained. "There's a lot more to work on, but it's an exciting move for both of them."
To watch it all play out, be sure to tune into all-new episodes of Chicago P.D., airing on Wednesdays at 10 p.m. ET on NBC.