Carlee Russell Faked Her Kidnapping — Believe Black Women Anyway
Carlee Russell's case was a triggering reminder for many who have watched other missing cases involving Black women go overlooked, unsolved, and mocked.
In May 2013, a young woman named Taylor Robinson in Akron, Ohio went missing. Before she vanished, her mother had dropped her off at her job, where she worked as a home health aide. After weeks of Taylor's family and friends searching and hoping for a return, Akron Police found her body's remains and clothes on the Cuyahoga Valley National Park trail in Cuyahoga Falls, Ohio. She was 19.
Article continues below advertisement
Taylor and I grew up in the same city and attended the same high school, one grade apart. We even participated in some of the same extracurricular activities when I was a senior and she a junior. Taylor's story was devastating and maddening, especially since her disappearance and murder have remained unsolved.
A decade after Taylor went missing, a woman in Alabama named Carlethia "Carlee" Russell told police a man with orange hair kidnapped her while helping a toddler she found on the side of the highway. Carlee went missing for several days before returning to her family's home in July 2023.
Article continues below advertisement
Since Carlee's return, Alabama police have shared evidence that suggests Carlee allegedly faked her kidnapping to escape personal setbacks. Carlee's attorney, Emory Anthony, Jr., has since released a statement where Carlee admitted the kidnapping was a hoax and is "asking for everyone's forgiveness and prayers."
Carlee quickly became fodder for memes and internet jokes alike. I don't think the memes aren't warranted, but I believe Carlee's case isn't the bigger story — Taylor's is. Stories like Taylor's deserve to be told and taken seriously, even if Carlee lied.
Article continues below advertisement
Carlee Russell gained the attention Black women who go missing rarely receive.
When news broke of Carlee Russell's disappearance, her community used its resources to ensure she made it home safely. Carlee's boyfriend, Thomar Latrell Simmons, took to his social media accounts to update Carlee's loved ones on her case.
After Carlee ultimately returned home, her parents spoke on her behalf in an interview with the Today Show. Additionally, Carlee's home state, Alabama, reportedly raised $63,000 during the two-day search for Carlee's alleged kidnapper. In light of Carlee being accused of faking her kidnapping, The Independent reported that the thousands of dollars invested in Carlee's return aren't refundable.
Article continues below advertisement
The public response and money given to Carlee's case is another example of her being the exception, not the rule. According to the NAACP's report, 64,000 Black women have remained missing. Once more, Black Americans reportedly accounted for nearly 226,000 or 34 percent of all missing persons reported in 2012, despite "representing 12.85 percent of the population."
And this isn't the full scope of Black women who have gone missing or been subject to unsolved crimes.
Article continues below advertisement
Many Black women have never received justice for crimes after they've gone missing and killed.
Despite the public outrage for Breonna Taylor's March 2020 murder at the hands of the police, Black, cisgender women have remained unheard and on the lower end of receiving justice.
Transgender and gender non-conforming women are even lower on the totem pole, as the Human Rights Campaign notes that many cases of trans women being murdered or disappearing goes "unreported — or misreported."
Article continues below advertisement
Black women have also been unprotected once we're no longer missing. Even when it's clear something went awry, it seemingly takes longer for a Black woman to receive justice for a crime brought against her.
Article continues below advertisement
Take Tamla Horsford's case, which remains unsolved. On Nov. 4, 2018, Tamla, a mother of five, accepted an invitation to a sleepover at her friend Jeanne Myers's house. Tamla was the only Black guest at the party of 12 and the only one who died during the outing. The day after the party, Tamla's body was found unresponsive in the same pajamas she wore during the party. While authorities ultimately ruled her death an accident, Tamla's family believes their beloved wife, mother, sister, etc., was murdered.
Years later, Shanquella Robinson, a Black woman from Charlotte, N.C., was found dead after traveling with friends she didn't know well.
In April 2023, over one year after finding Shanquella's body, authorities informed the family they wouldn't pursue Shanquella's case due to a lack of evidence. However, her autopsy contradicted her friend's claims that she died of a spinal injury.
Article continues below advertisement
The rampant memes surrounding the Carlee Russell case overshadow the fight to protect Black women.
I'm not proud of this, but I discovered the rumors about Carlee faking her kidnapping through the illustrious world of Black Twitter. Hate it or love it, the section of Twitter where Black creatives share their thoughts is one way to get daily news, followed by multiple memes on the same topic.
Article continues below advertisement
While some people opted to hear the entire story of Carlee's case before passing any judgment, many more decided to do the complete opposite. Soon, Twitter began making fun of the evidence Alabama police provided surrounding Carlee's Google activity before she disappeared and how she allegedly stayed at a Red Roof Inn during her two-day disappearance.
Article continues below advertisement
Article continues below advertisement
The jokes became so ridiculous that Carlee's boyfriend begged social media users to stop "bullying" his girlfriend as she continued to heal. However, the jokes didn't go away altogether and came at disturbingly high volumes.
Not too long ago, Black Twitter gave former Empire star Jussie Smollett a similar treatment when Chicago Police released evidence that suggested Jussie faked his own kidnapping in 2019. However, one drastic difference I noticed in Jussie's case versus Carlee's is the selective outrage and collective choice to assume Carlee was a liar, though those claims turned out to be accurate.
Article continues below advertisement
I remember several social media commentators (Empire fans or not) stating they would give Jussie the benefit of the doubt and allow him to tell his story himself. As noble as the gesture was, I only saw a few people take that stance regarding Carlee.
And, more often than not, the ones willing to hear Carlee's story were Black women, who have historically been the primary protectors of Black women.
Article continues below advertisement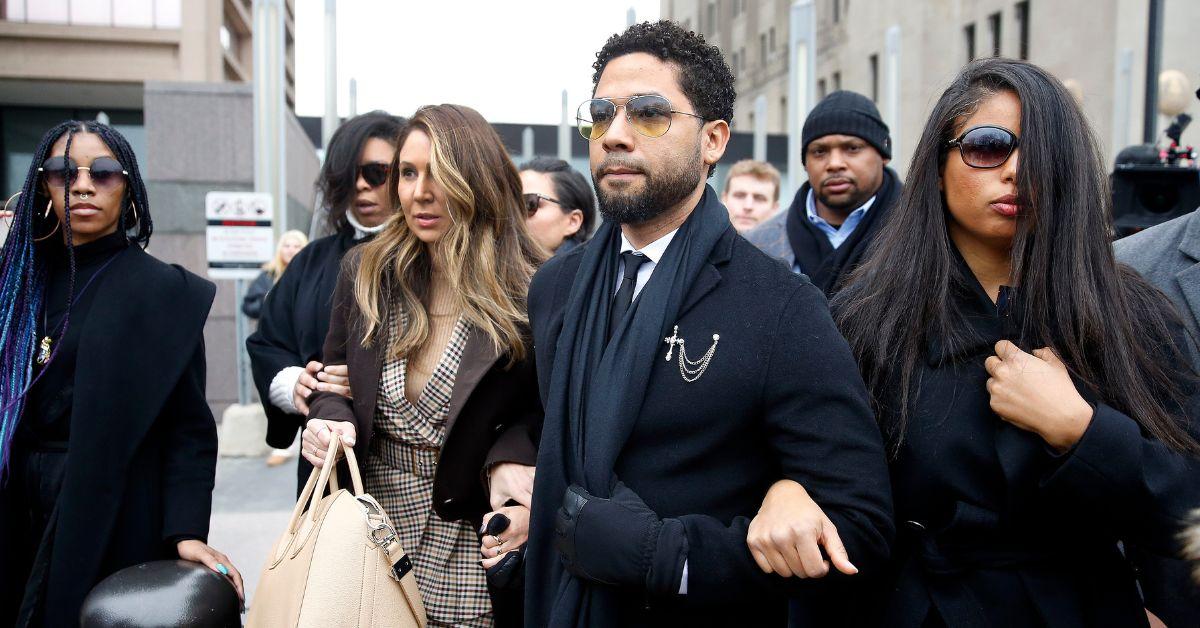 White women have historically faked their kidnappings, too.
In addition to the outrage for Carlee being more potent than with a Black man who found himself in a similar position, I was disappointed by how quickly commentators were to shame a Black woman for allegedly doing the same thing white women did years before.
Article continues below advertisement
Article continues below advertisement
After an extensive search and her family raised $50,000 on GoFund Me to search for her return, Sherri was found on the side of a road in Thanksgiving 2016. Her hair had been cut off, and she claimed two Latinx women kidnapped her and branded her with Bible verses.
However, once the Northern California police looked into Sherri's case, they couldn't find evidence supporting her claims. Ultimately, Sherri confessed to making her story up and was sentenced to 18 months in prison, which she began serving in November 2022.
Although her case was accurate, Denise Huskins and her husband, Aaron Quinn, were accused of faking their robbery and Denise's kidnapping in 2015. Denise was referred to online as the "real life Gone Girl," with commenters comparing her to the 2012 novel and film starring Ben Affleck and Rosamund Pike. Rosamund's character, Amy Dunne, faked her kidnapping amid troubles in her marriage to Ben's character, Nicholas Dunne.
Article continues below advertisement
Yes, both Denise and Sherri's cases created online discussions. Still, neither woman received the same outrage as Carlee did, even after Sherri was found to have lied about her kidnapping.
Article continues below advertisement
Maybe it's because Carlee's case happened in an age where everyone wants to go viral on social media. But the rush to demean Carlee's name and reputation was biased and selectively hurtful for those who have seen Black women's plight get severely overlooked.
As Carlee's story unfolds, I hope the message of "Protect Black Women" doesn't get lost. I also hope society doesn't let one possible mistake derail the real heartbreak those with loved ones who are still missing experience daily.