Chanel Ayan Calls Phaedra Parks "Thirsty" Amid Rumors She's Joining 'RHODubai'
Phaedra Parks believes she would be a great addition to 'The Real Housewives of Dubai,' but Chanel Ayan has other opinions and shared them on Twitter.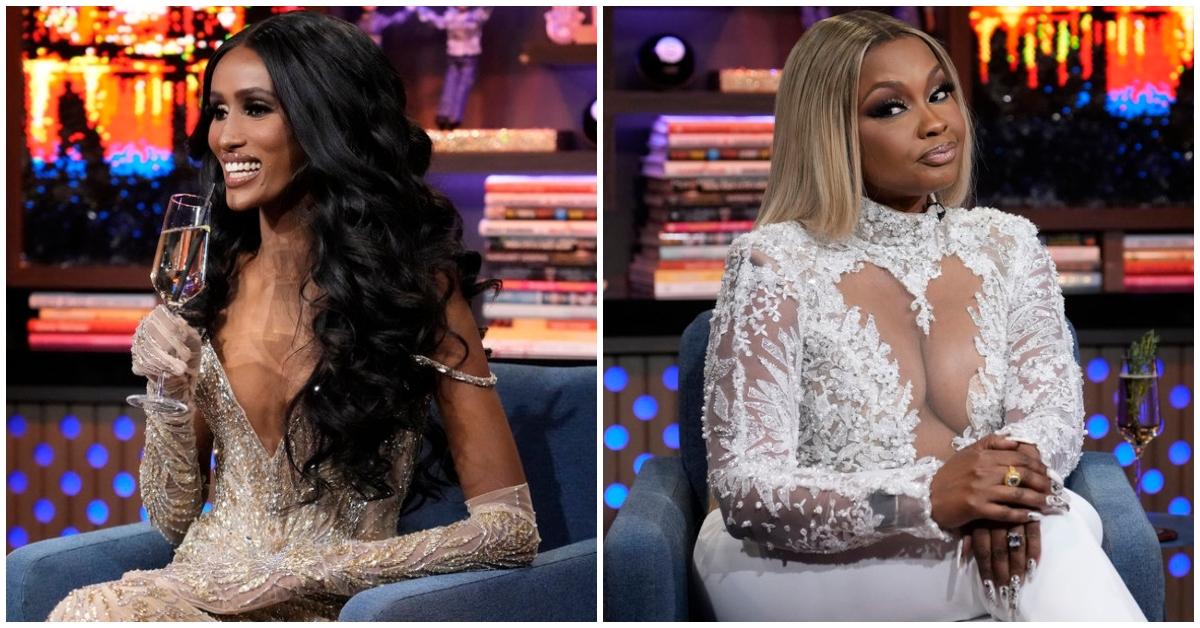 When Phaedra Parks made a guest appearance in Season 1 of The Real Housewives of Dubai, many Atlanta fans were excited to see her on Bravo again. Phaedra starred on RHOA for six consecutive seasons before getting fired in 2017 — and though it's been a while since she's held a peach, her supporters want her back on reality TV.
Since her appearance, Phaedra has dropped several clues that she could join RHODubai in the future. However, she's already found herself in the middle of some drama with current castmate Chanel Ayan.
Article continues below advertisement
Inside Chanel Ayan and Phaedra Parks' feud following her 'RHODubai' guest appearance.
So, what's going on between Phaedra and Chanel? The drama began after Phaedra's July 6 episode of RHODubai, which she filmed with her family friend Caroline Brooks. Once fans saw the self-proclaimed Southern Belle interacting with Caroline and the rest of the cast on a ski trip, many wondered if she was planning to crossover to Dubai full-time.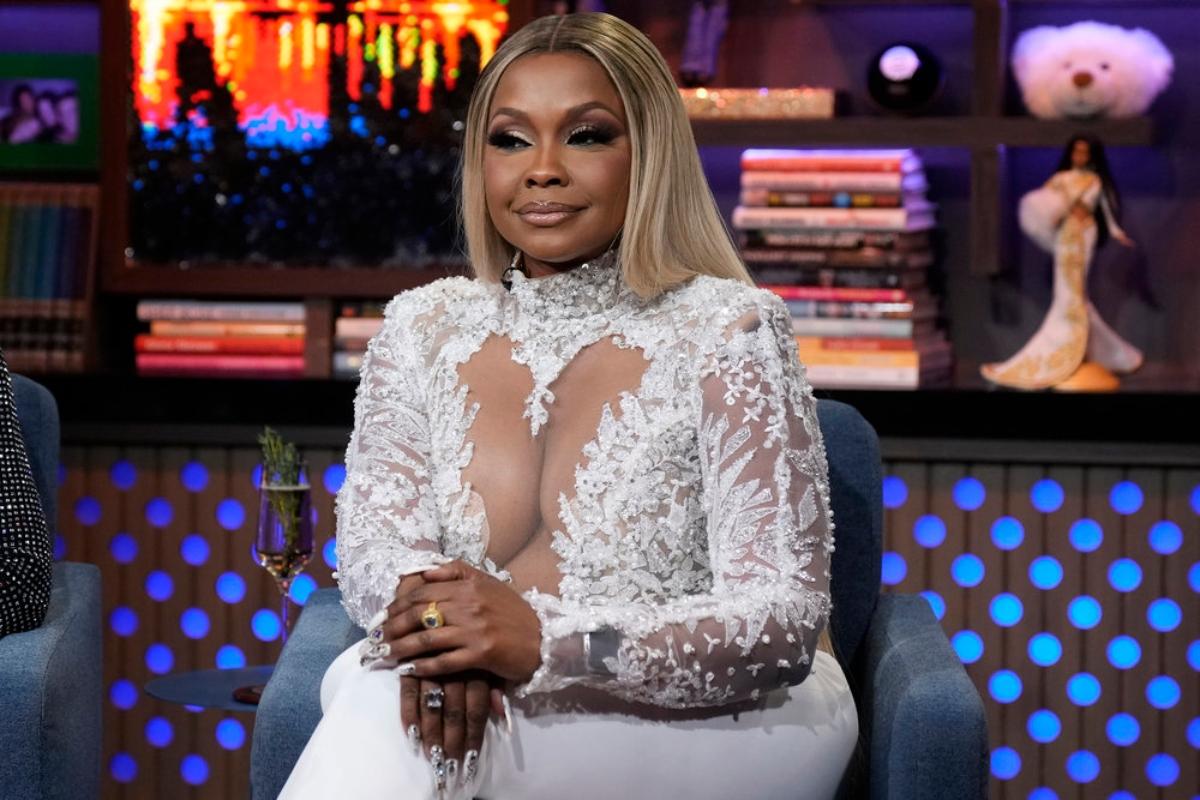 Phaedra added to the viewers' suspicions by telling Andy Cohen on Watch What Happens Live that Caroline is helping her look for properties in Dubai. She also stated she has business dealings in the UAE and gets along well with the cast, adding that she "loves Chanel."
Article continues below advertisement
However, shortly after the interview, Chanel responded on Twitter and told Phaedra to keep her name out of her mouth.
"To the thirsty ex-housewife — shut the f--k up," Chanel warned in a tweet, per The Peach Report Daily. "'You only met me once for 5 minutes. Let's not make it a @Kandi situation with lies."
Chanel's tweet referred to Phaedra allegedly repeating a rumor about her RHOA co-star Kandi Burruss and her husband, Todd Tucker. Phaedra claimed that Kandi and Todd attempted to drug Porsha Williams and sexually assault her. After the truth came out at the RHOA Season 9 reunion, Phaedra was let go from the show.
Article continues below advertisement
Phaedra Parks is writing a book about the "depression" she endured after 'RHOA.'
Phaedra probably won't receive a warm welcome from the RHODubai cast, but she has other projects in the works. She starred in Season 2 of Peacock's The Real Housewives Ultimate Girls Trip, alongside other former Housewives. In August 2022, she shared that she's working on a memoir about mental health. Phaedra said her book follows the "depression" she experienced during her final RHOA season.
Article continues below advertisement
"When I left Housewives, it was a very dark time," she recalled to Page Six. "And I went through … depression and a lot of emotions because Housewives can give you PTSD. I think anyone that's been on it for over four to five years will experience some PTSD because it can be very traumatic."
Article continues below advertisement
Despite the toll reality TV took on her mentally, Phaedra said she's doing better than ever. She's raising her two sons from her relationship with Apollo Nida — Ayden and Dylan. The 48-year-old single mom also said she's grateful she doesn't look like what she's been through.
"As you can see, God gave me double for my trouble, honey," Phaedra said. "I look younger, I feel younger, and I lost nothing."
The reality star added, "Sometimes when people go through bad things, [it's because] they don't have a prayer life, or they don't really understand the power of meditation, the power of thinking positive, the power of claiming and proclaiming success, healing over their lives."'
The Real Housewives of Dubai airs on Wednesday at 9 p.m. ET on Bravo.