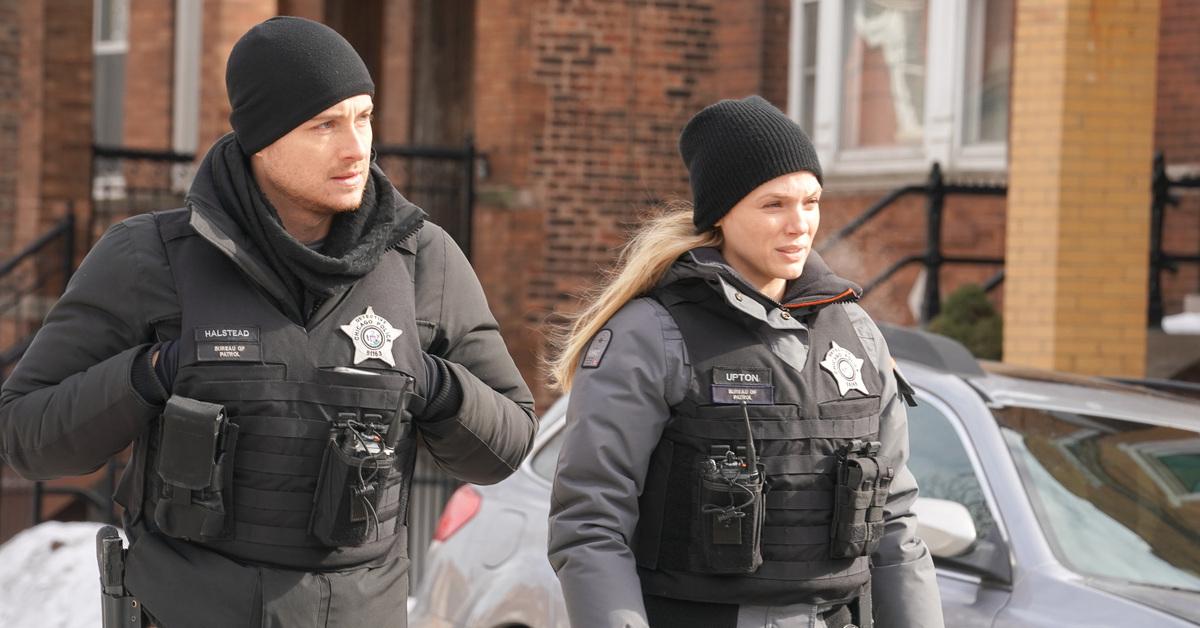 'Chicago P.D.' Season 9 Will End With a Huge Shipper Moment — And Other Finale Predictions
Time is running out on Chicago P.D. Season 9, with the season soon approaching its conclusion. However, the NBC drama has a lot of story left to work through for Hank Voight and the members of his Intelligence Unit, who never seem to have a slow day at the office.
Season 9 has already included several characters being investigated by the FBI, a custody battle and subsequent kidnapping, and Kevin Atwater's love life once again being a disappointment.
But even with all that, it's unlikely that the show lets any of its characters off the hook until the very last episode. Like the other One Chicago series, the procedural mixes personal and professional storylines each week, so if it's not one thing it's another.
Article continues below advertisement
What will take place in the last episode of Season 9? And when can fans expect to watch it? Below are some Chicago P.D. finale predictions and the confirmed season finale air date.
When's the air date of the 'Chicago P.D.' Season 9 finale?
Fans can circle Wednesday, May 25 on their calendars as the official Chicago P.D. Season 9 finale air date. That's the same night as the finales for the other two One Chicago series, Chicago Med and Chicago Fire.
However, expect Chicago P.D. to drop the biggest relationship bombshell — and it won't be about Upstead.
Article continues below advertisement
Prediction: Burgess and Ruzek will get back together, or split for good, in the 'Chicago P.D.' Season 9 finale.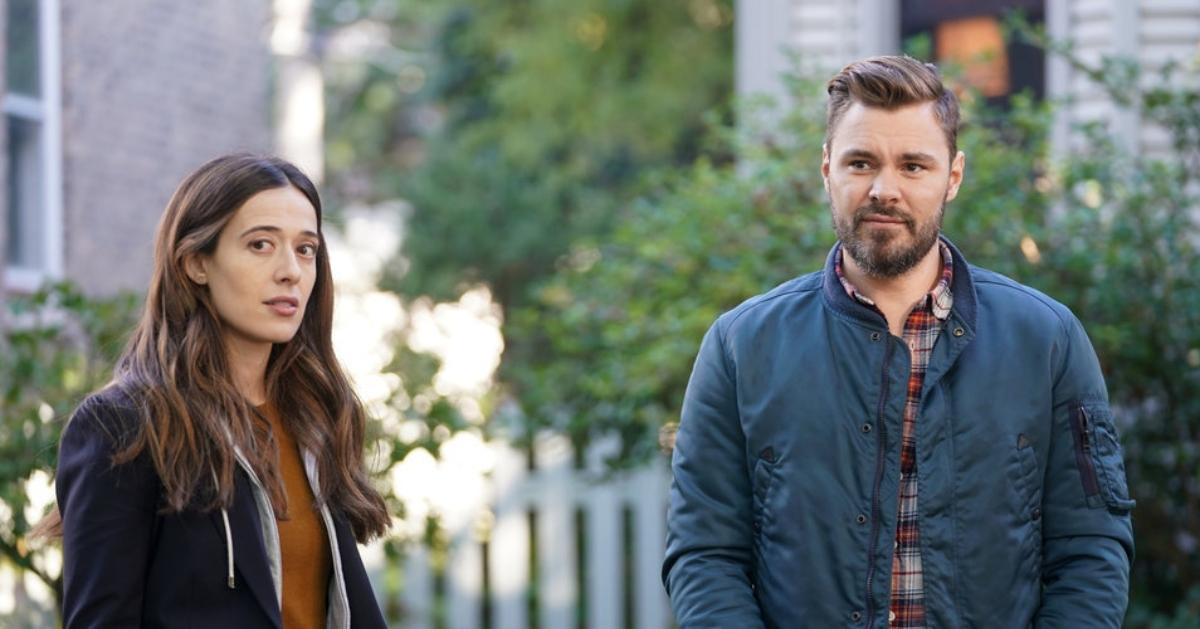 Halstead and Upton are in a generally good place and their relationship has gotten a lot of screen time throughout Season 9. Those things make it more likely that the couple who will have a huge development in the finale will be Burzek (that's Kim Burgess and Adam Ruzek).
Burgess and Ruzek have been going back and forth on their relationship status all season, so look for the finale to be the episode where they either finally get back together for good — or finally split.
As much as fans want the former, there's been so much tension between them in Season 9 that the latter might make more sense. Ruzek has tried to be there for Burgess and her daughter Makayla, but Burgess hasn't seemed sure what she wants. A clean break could be good for everyone, and give both characters new storylines in Season 10.
Article continues below advertisement
Prediction: Trudy Platt will finally shine in the 'Chicago P.D.' Season 9 finale.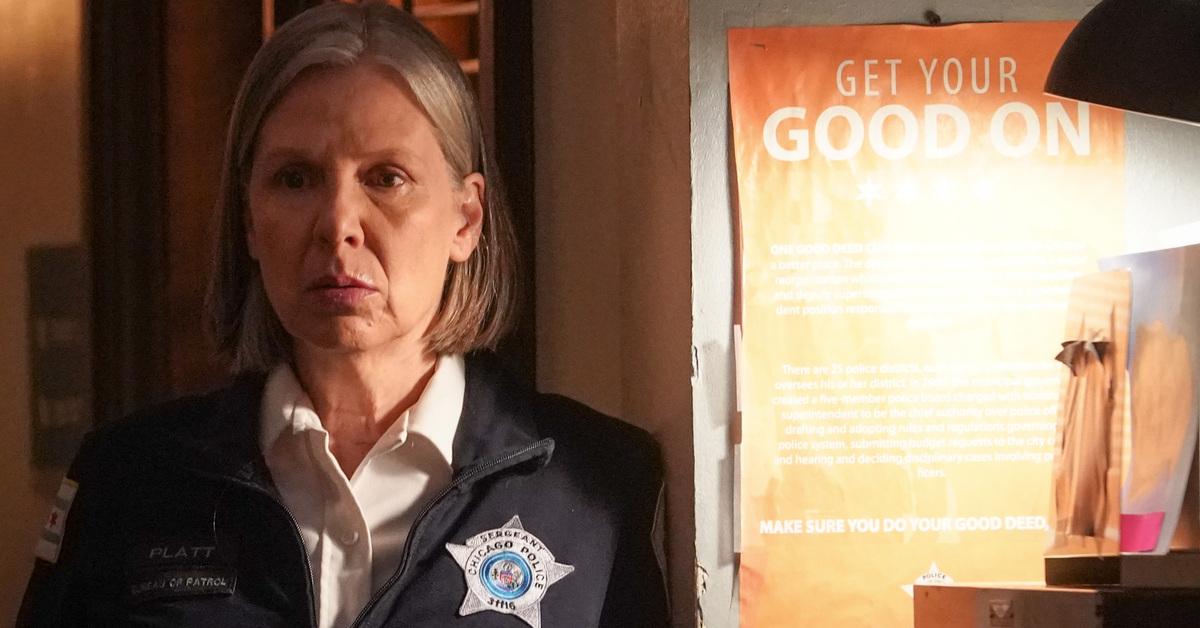 No one talks enough about Trudy Platt. Chicago P.D. fans love Trudy, the cantankerous desk sergeant played perfectly by Amy Morton. But the character's role has gotten smaller in the last few seasons, since none of the main cast members are patrol officers anymore. There are some episodes where Trudy only shows up for a scene or two.
But when Trudy does show up, it can make an episode with her sarcastic commentary or the way she interacts with Hank Voight. Therefore, it's possible she's just been quietly waiting her turn throughout most of Season 9, and in the finale, Trudy will finally get the scene-stealing moment she deserves.
Maybe she'll help solve a case. Maybe she'll just dispense unsolicited advice. But Trudy will reign supreme, and we'll all be better for it.
Whatever happens, the Chicago P.D. Season 9 finale needs to give Trudy more screen time, and there ought to be a way to work that in between everyone else's relationship drama and a few last moments of action. Audiences will just have to count down the days to see how it all gets figured out.
Chicago P.D. airs on Wednesdays at 10 p.m. EST on NBC.