Who Plays Makayla on 'Chicago P.D': Meet One of IMDb's 'Best Kid Actresses'
As an officer in 'Chicago P.D.' tries to recover from a traumatizing attack, she finds hope in her adoptive daughter. Who is the actress playing Makayla?
In a season of Chicago P.D. marked by trauma and deceit, Makayla Burgess represents a beacon of hope for at least one of the officers. As the adoptive child of Kim Burgess (Marina Squerciati), she could easily be the catalyst for a major shift at the 21st precinct. Makayla is a minor character, but her presence could prove to be a major turning point for Burgess.
Article continues below advertisement
Burgess and her adoptive daughter become closer than ever after the former's near-death experience. After being assaulted and hospitalized by Roy Walton (Michael Maize), she's barely able to recover from the attack. While she tries to cope with her injuries on the job, she becomes closer to Makayla in the process. She strives to be a stronger officer while also being a mother to Makayla — however, she may eventually have to choose between fieldwork and desk work for her own safety.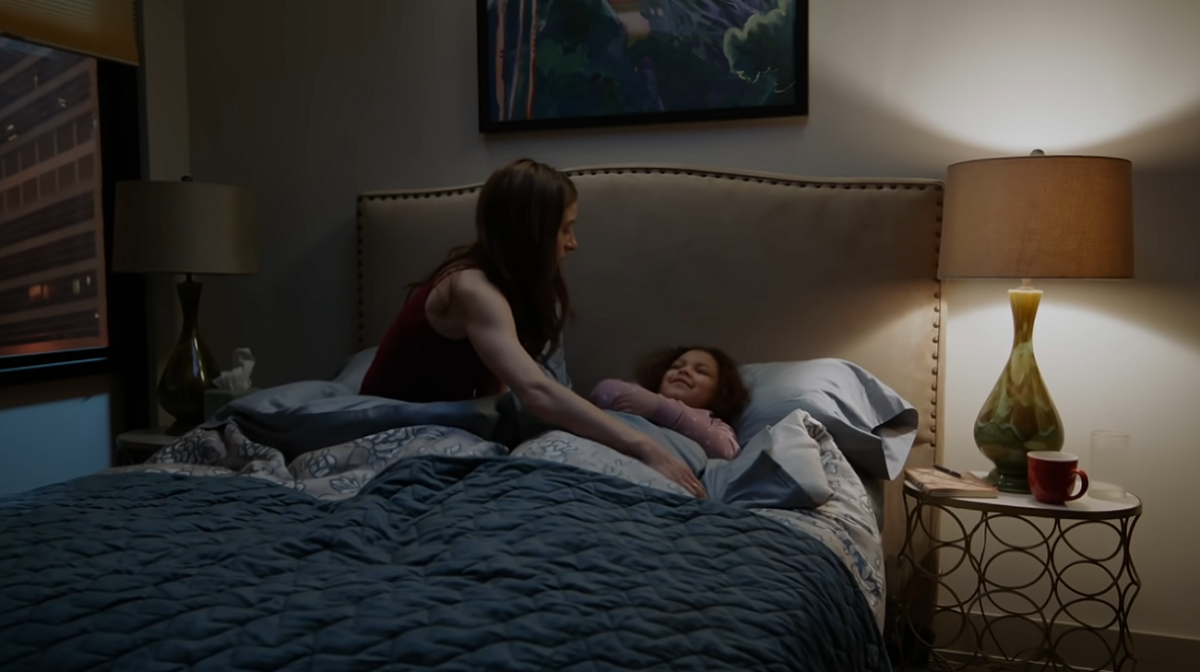 Article continues below advertisement
Who plays Makayla?
Makayla is portrayed by child actress Ramona Edith Williams. Born in May 2012, she works on Chicago P.D. at only nine years old. According to her IMDb page, she was a winner of several pageants and ice skating competitions, and has dreams of competing in the Olympics. She also took the No. 1 spot on an IMDb list of the "Best Kid Actresses of 2020.
Her first acting role came in 2019 when she starred in the award-winning indie film Saint Frances. Her only other roles have been a 2021 Christmas movie called The Christmas Pitch and of course, Chicago P.D.
Ramona first began working on the series after a delayed production schedule due to the initial COVID-19 outbreak in early 2020. After filming began again, Ramona came on set again as a recurring character. As of 2021, she was featured in six episodes of Chicago P.D. Her talent will undoubtedly earn her more appearances on the show throughout Season 9.
Article continues below advertisement
Makayla was adopted, but what happened to her birth parents?
Makayla was originally introduced in Season 8 of Chicago P.D. Unfortunately, her introduction was marked by tragedy. Her biological father is currently serving a life sentence after killing Makayla's entire family. Having witnessed the murders herself, Makayla is often suffers from night terrors. Throughout the course of the show, she's adopted by Burgess and Officer Adam Ruzek (Patrick John Flueger).
Article continues below advertisement
Season 9 sees Burgess trying her hardest to provide for Makayla — and that may or may not include drawing lines with her on-again/off-again relationship with Ruzek. In Season 9, Episode 10, Burgess expresses a desire to have "more boundaries with Makayla."
Of course, this puts Ruzek at odds with Burgess yet again. As Ruzek wants to provide for his adoptive family, he still has some issues to work out with Burgess.
Right now, "Burzek" isn't a thing, and that rift between the officers could certainly impact Makayla. At this point, Burgess is willing to do anything to ensure Makayla's well-being, especially as she still recovers from her attack in more ways than one.
Chicago P.D. airs on Wednesdays at 10 p.m. EST on NBC.