Chris Spell From 'The Bachelorette' Season 20 Holds World Records — What Are They?
Chris Spell is a world record breaker and "professional dunker," but what else do we know about the Season 20 contestant of 'The Bachelorette'?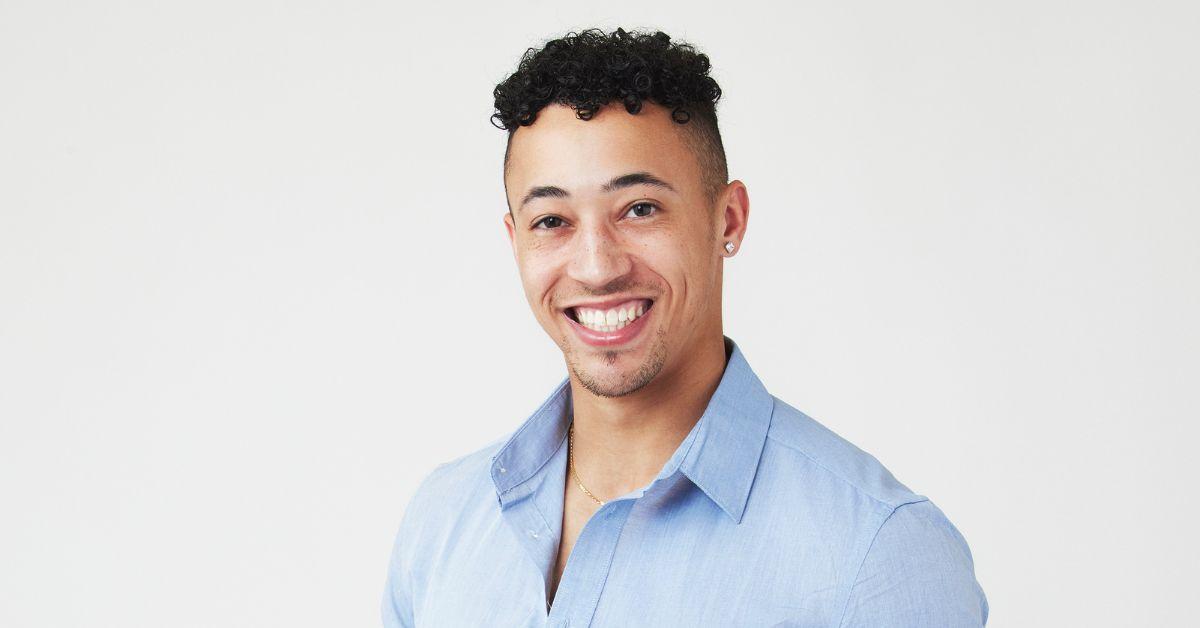 Although professional dunker may sound like a strange profession, this is what The Bachelorette Season 20 contestant Chris Spell does for a living. He's one of the 25 men hoping to win the heart of this season's bachelorette Charity Lawson.
Article continues below advertisement
The 27-year-old jumper may be the only one of the Season 20 contestants that holds a world record. However, Chris did not stop at one — as of 2023, he holds two Guinness World Records in jumping, with his latest official record being "highest standing backward somersault," a record set on November 6, 2021.
The jump was 1.47 meters high, in case you're wondering.
Despite what his biography for The Bachelorette might say, Chris is more than just a world record jumper. His large social media following on one of his Instagram profiles currently has garnered over 130,000 followers.
With all this in mind, here's what we know about this unique Season 20 contender.
Article continues below advertisement
Chris Spell used his world record breaking skills to make money prior to joining 'The Bachelorette'.
Not only is Chris a world record holding jumper, but he's also proven that this skill is a money maker, as he has run his own corporation, Against Odds Athletics Inc, since 2020.
The specific program Chris created is the World Record Jump Academy, which offers a variety of training options to improve vertical jumping.
Article continues below advertisement
Chris added testimonials from past participants on the website, with their experiences speaking to how the academy helped increase the height of their jumps. One student shared how they broke a school record because of the training received.
People over the age of 8 can join the program now through the website. Everything the program, which was featured on Good Morning America, offers is via video.
Other than that, Chris's work experience includes being the director of a youth baseball and softball program from 2020-2022, and a head coach at Soccer Shots Franchising from 2018-2020, both in New York.
His other social media platforms for Against Odds Athletics Inc include over 174,000 followers on TikTok and over 8,000 followers on YouTube.
Article continues below advertisement
Chris Spell's favorite TV show and preferred hobbies will delight fans of 'The Bachelorette'.
Joining Season 20 contestants Dotun Olubeko and Aaron Bryant to name a few, Chris shared some fun facts about himself with ABC, and let's just say we like him even more now!
Article continues below advertisement
The man looking for his "ride or die" noted he loves to go apple picking in the autumn and drink wine, as well as binge-watch Grey's Anatomy. Despite his passion for jumping, Chris shared the inspiration behind his personal Instagram account on March 12, 2023, and confirmed that athletics is only "a part" of who he is.
Just what else is Chris about? Catch him on the season premiere of The Bachelorette on Monday, June 26, 2023 at 8 p.m. EST on ABC.