Dale Who? Former Bachelorette Clare Crawley May Be Dating a Guy She Eliminated Two Weeks Into Her Season
Star of The Bachelorette Season 16, Clare Crawley, appears to be crawling into the arms of a former contestant from her season. Don't worry, it's not Dale Moss. Finally, after calling it quits twice, these two kiddos appear to have learned their lesson (maybe).
But this mystery man is someone that Dale knows. It's also someone that Clare probably never saw herself with considering she tossed him to the curb very early during her history-making three-week season.
Article continues below advertisement
So who is he? In early Jan. 2022, Clare was spotted with Blake Monar in Indianapolis, Indi. The pair shared several social media posts together and it has fans wondering: Could Clare Crawley and Blake Monar actually be dating? Now, that's an interesting development!
Keep scrolling for the tea.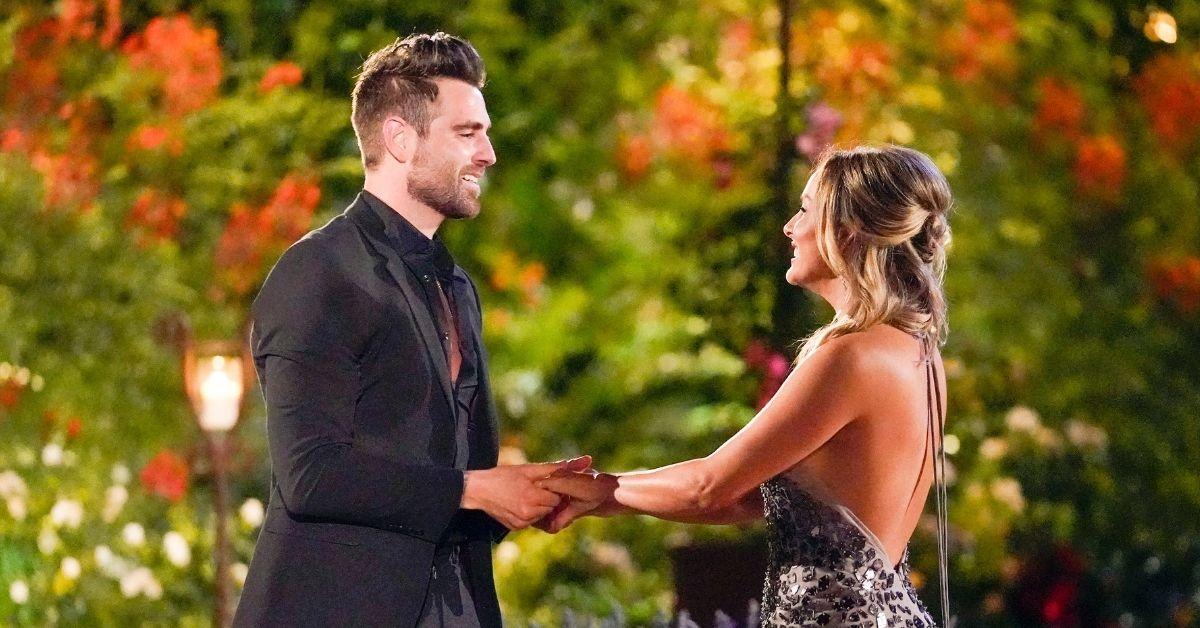 Article continues below advertisement
OK, so who is Blake Monar, again?
To review, Blake Monar is a former contestant from Season 16 of The Bachelorette. Much like every other man on the series, he is tall, dark, and handsome.
However, Blake — not to be confused with Blake Mones who also appeared on that season— didn't get a lot of screen time on Clare's season as she eliminated him during the second week.
Article continues below advertisement
So, are Clare Crawley and Blake Monar dating?
Neither Clare nor Blake has publicly confirmed or denied their relationship. However, Clare posted a reel to Instagram of her time spent in Indianapolis, which was apparently "for business."
In the clip, Blake is featured a handful of times. The reality stars were seen shopping, bowling, and singing in a car together. Clare is even seen spending time with what looks to be his family.
Article continues below advertisement
The comment section on Clare's reel lit up with comments from happy fans. "Clare, I can't love this more and it makes my heart happy for you just watching it! More of that this year! Big kiss," one user wrote. Fully acknowledging the user's comment and not refuting any claims that she's dating Blake, Clare replied back with two red heart emojis.
Blake also posted an Instagram Story with Clare where he's seen holding onto her as they walk on an icy sidewalk.
Article continues below advertisement
While Clare and Blake definitely seem to be more than friends in the footage, they could have had actually met up to do business as they work in similar fields.
Blake is a male grooming specialist and cosmetics brand owner based in Phoenix, Ariz. Meanwhile, Clare is a hairstylist in Sacramento, Cali.
While their meeting definitely seems to have been arranged, it's unknown if it's because they're dating, working together, or both. But if they were exclusively dating (and not working together), they probably could have met up somewhere closer for a booty call. Just saying.