'Conversations With Friends' Review: A Lackluster Star-Maker
After the success of the 'Normal People' Hulu adaptation, 'Conversations With Friends' pales in comparison, even if it is somewhat enjoyable.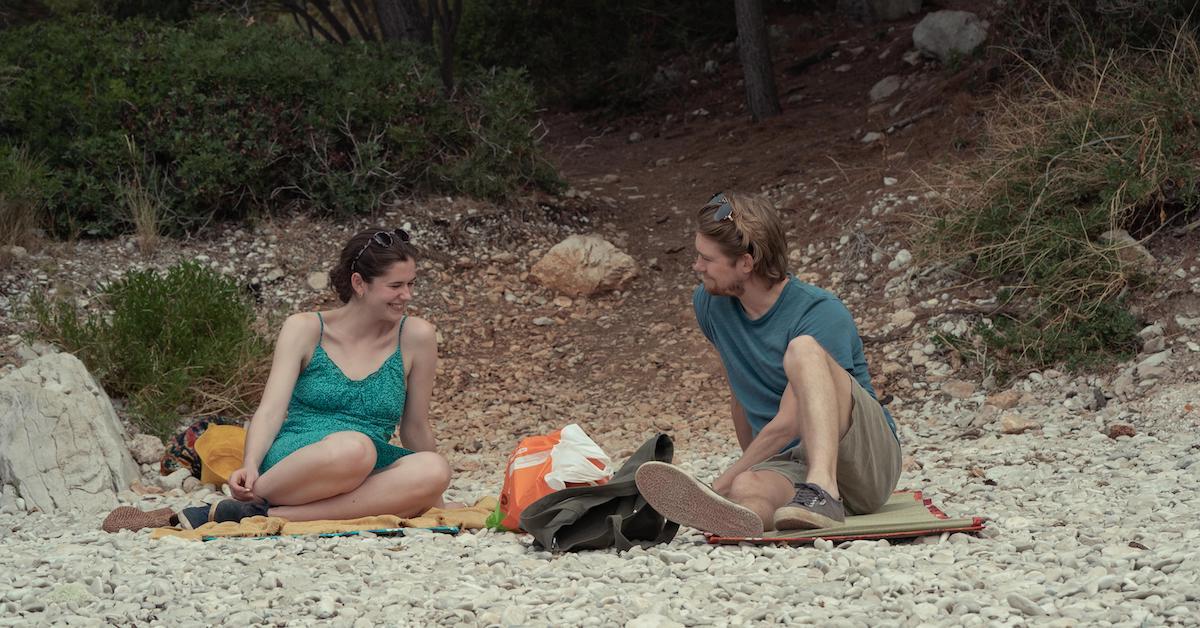 No book-to-series adaptation stands out quite like a Sally Rooney one. Her unique style of writing — notably blending together words and thoughts by forgoing the use of quotation marks — is not easy to translate to the screen. While Hulu's 2020 adaptation of Normal People was able to capture the sexiness and awkwardness of Sally's writing, the streaming platform's latest take on the author's work — Conversations With Friends — is an entirely different beast.
Article continues below advertisement
The story itself follows Frances, a bisexual college student in Ireland who's juggling her feelings for her best friend/ex-girlfriend/poetry partner, Bobbi. In the midst of all of this, the two of them meet a successful couple, Melissa and Nick, and an affair between Frances and Nick covertly begins.
'Conversations With Friends'
Our Rating
'Conversations With Friends' is a lackluster version of a predictable narrative, but with impeccable acting.
Based on: Conversations With Friends by Sally Rooney
Premiere: May 15 on Hulu
Directed by: Leanne Welham and Lenny Abrahamson
Starring: Alison Oliver, Sasha Lane, Jemima Kirke, and Joe Alwyn
Article continues below advertisement
Conversations With Friends is based on Sally's debut novel, and the story is just not as strong as Normal People. While enjoyable, it's a bit more contrived — a shy but still conventionally attractive girl feels seen by a successful man and they have an affair. How many stories are there about an affair? How many more do we need?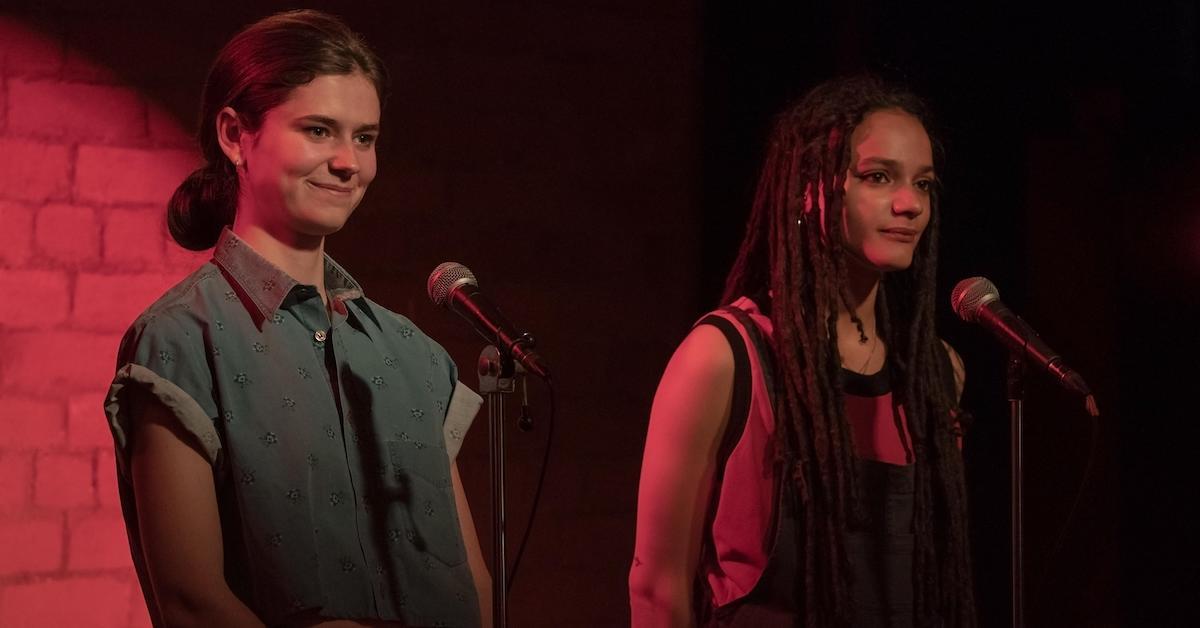 Article continues below advertisement
It seems like the story doesn't know if it's driven more by Frances's relationship with Bobbi or with Nick. But perhaps the whole point of Conversations With Friends is that we're driven by our relationships with multiple people, and that can get muddy and confusing at times.
Even still, the predictability regarding what happens between Frances, Nick, and Bobbi makes the entire series feel a bit trite. The story is quite circular, which, though representing life's tendency to bring us back to where we started but with new insights, doesn't quite make for an engaging viewing experience.
Article continues below advertisement
The brightest part of Conversations With Friends is its casting. Alison Oliver's facial expressions show us the subtext beneath Frances's silence. Frances is a quiet character with an awkward sort of beauty that Alison captures. Her postures while writing, her glances, and the way she looks at Sasha Lane's Bobbi tell us everything we need to know about Frances's seemingly unreciprocated feelings.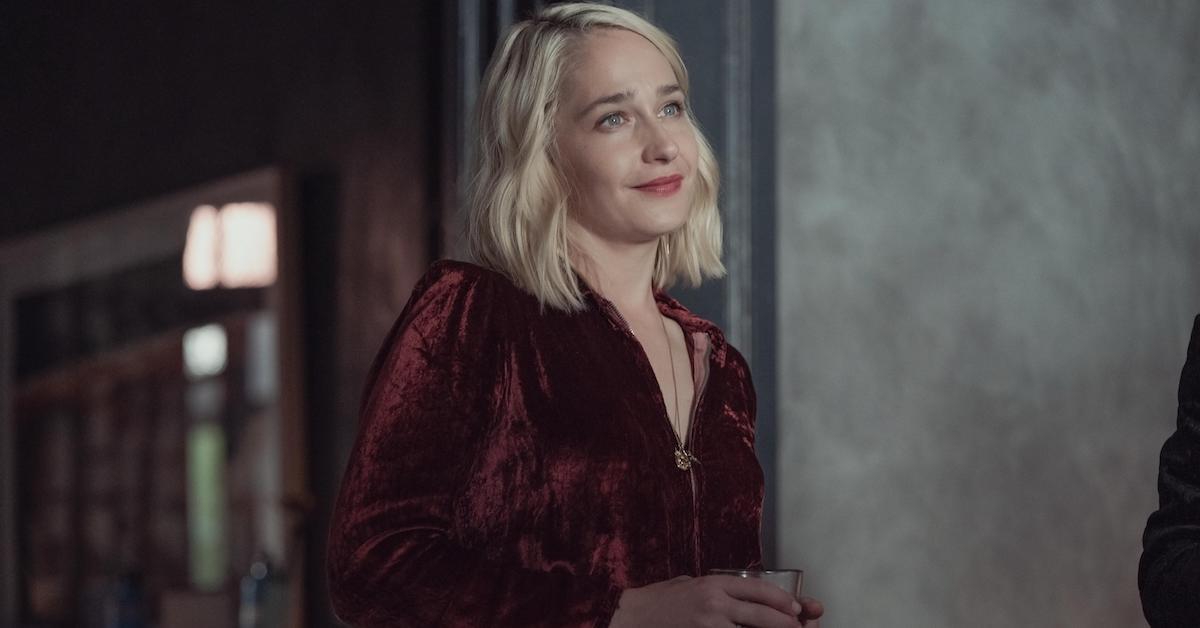 Article continues below advertisement
Jemima Kirke as Melissa is almost too perfect. Melissa gives off an external need for perfection, while still possessing natural flaws. Jemima brings a similar je ne sais quoi to Melissa that she brought to Jessa in Girls. She delivers her lines with such confidence and charm, but when something is just slightly out of Melissa's control, Jemima's body language becomes a bit more tense and frantic.
Like Normal People, there are definitely some racy scenes between Alison and Joe Alwyn, who plays Nick, but the intimacy is a bit clunkier between this pair. It's not totally clear why they find themselves with each other, but it's tough to discern as to whether that's deliberate or not. The silences between them are meant to speak volumes, but instead, they often play as merely empty silences.
Article continues below advertisement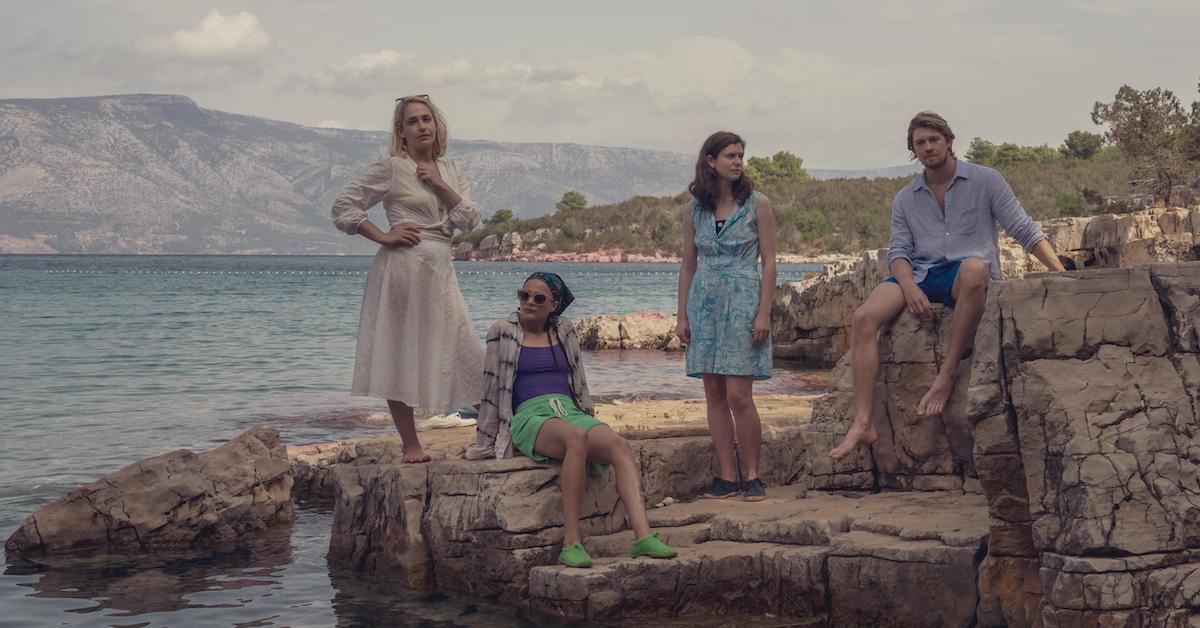 Still, the visual aesthetics of Conversations With Friends make it an enjoyable enough experience. Between the summer trip to the villa to panning images of the four main characters interacting with one another, there is beauty in the series' stillness. Conversations With Friends delivers on the visual romance, even if it doesn't totally deliver on the romance between Frances and Nick.
Article continues below advertisement
As a whole, the acting and visual storytelling of Conversations With Friends is top-notch. Unfortunately, though, without getting to really understand what's going on in Frances's head, through no fault of Alison Oliver, the series is just not as interesting as the book or as the Normal People series. It could have benefited from some narration, but that would take away from the magic of Sally Rooney's silences. ⅗
Conversations With Friends drops on Hulu on Sunday, May 15.