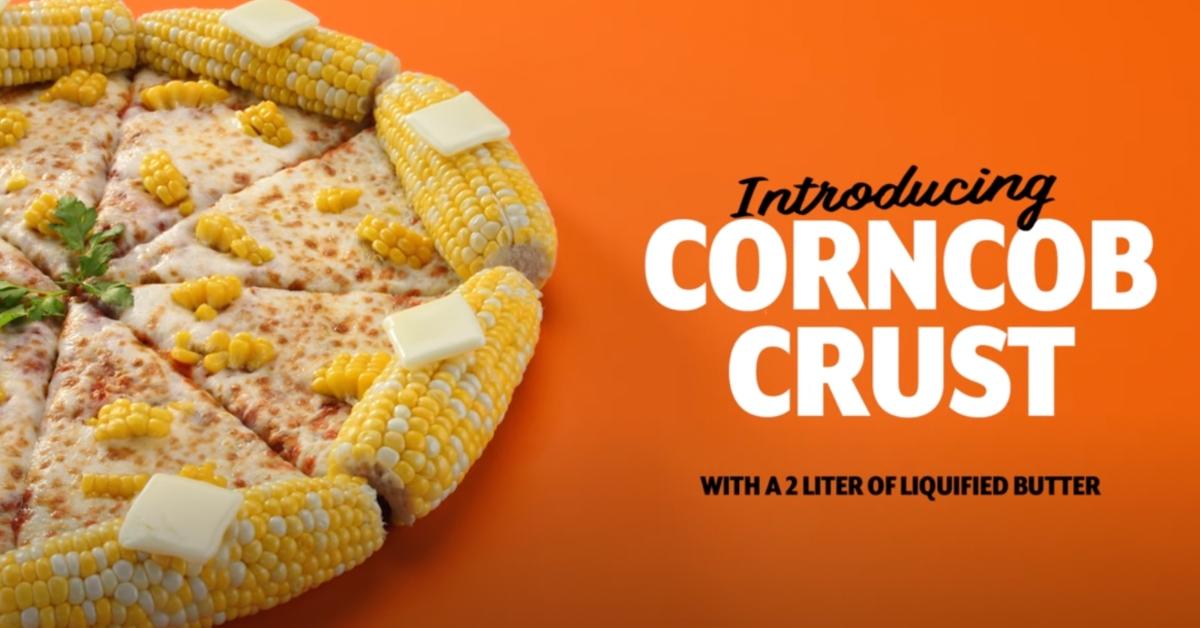 Husk That! Global Pizza Chain Little Caesars Is Dropping a Corncob Crust Pizza ... Maybe
Global pizza chain Little Caesars announced a new menu item: Corncob Crust pizza. What the husk is going on? Details on the corn-tastic offering.
Known for coining the ingenious catchphrase "Pizza! Pizza!" (we're taking notes), global pizza chain Little Caesars offers mouthwatering favorites like Hot-N-Ready and Deep! Deep! Dish pizzas, Crazy Bread (aka breadsticks with flavors of butter, garlic, and parmesan), and Caesar Wings. But one particular limited edition menu item turns hungry Little Caesars customers into feral pizza monsters.
Article continues below advertisement
In response to die-hard fans incessantly begging the fast food chain to bring back its beloved Pretzel Crust pizza (the demand even spawned a Change.org petition once upon a time), LC teased the masses.
"After years of begging, we're finally giving it to you. The Crust the World Craves is coming soon," Little Caesars tweeted on March 20, 2023.
Alas, LC pizza lovers were hit with an atrocity just one day later: Corncob Crust pizza. What the husk?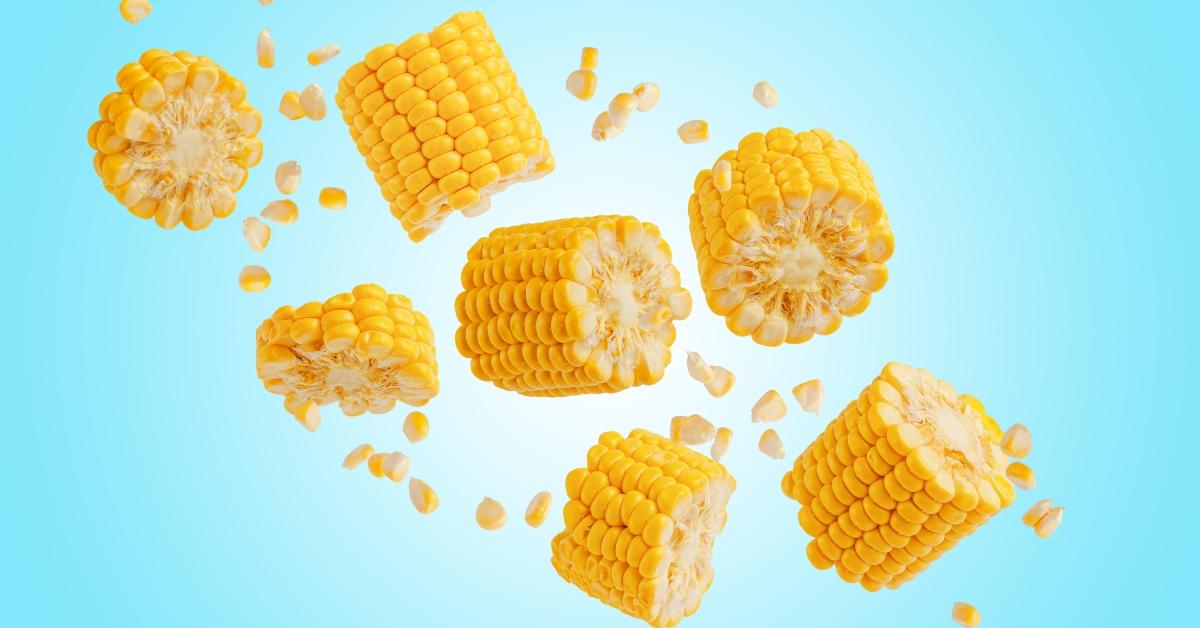 Article continues below advertisement
Little Caesars's Corncob Crust pizza is likely an April Fools' Day gag.
In a new LC ad, spokesperson "Jon Jahy Pepp" introduces the amusing new menu item, claming fans have asked for "a unique pizza with a crust like no other." Teasing "something salty, something buttery, something cheesy," he unveils the polarizing Corncob Crust.
Don't get it twisted; Little Caesars's new Corncob Crust isn't akin to trendy cauliflower or tofu crust. In fact, there's nothing crusty about it. Intrigued customers can expect full ears of yellow corn resting atop a bed of cheese. Also featuring little pats of butter and a sprinkling of corn kernels, the Corncob Crust pizza looks ... hellish.
Article continues below advertisement
According to a separate ad, Corncob Crust pizza is "made with hearty American-grown corn, ooey-gooey cheese, and a two-liter bottle of liquified butter." Hmm, something about a fast food chain selling a soda bottle filled to the brim with liquified fat screams of viral buffoonery (though Julia Child would've loved it).
Plus, the promo's fine print reads as follows: "product availability dependent on hypothetical corn supply chain." We smell shenanigans ... and corn!
Article continues below advertisement
"In our [corn emoji] era," the chain's cheeky Instagram bio states. Clearly, LC is committing to what we assume is an early April Fools' Day bit. It's very reminiscent of Burger King's Chicken Fries Shake and McDonald's Micro Mac, both of which were phony.
All is not lost for Pretzel Crust lovers, however, as Fox 5 Atlanta reported that the fan-favorite menu item is slated to return in April 2023. Little Caesars's corny gag may have irritated the Pretzel Pack members (they have their torches and pitchforks ready), but said foodies will soon be rewarded for their (im)patience. You're welcome, America.