How Did Danny Masterson Accumulate His Massive Net Worth — Before His Prison Sentence?
Danny Masterson went from actor, to fallen star who will potentially serve life in prison. What's his net worth; not that it matters since he's in jail?
Actor Danny Masterson gained fame for his role of Hyde in That's '70s Show, in which his character was asked in the fifth episode of Season 1, "Where do you see yourself in five years?" His answer: "In prison." How prescient.
Article continues below advertisement
He gained later fame for his portrayal of Milo Foster in Men at Work, and as Jameson "Rooster" Bennett in The Ranch. A promising acting career would all come to a halt after three women filed sexual assault allegations against him in March 2017. Four women had officially taken legal action against the actor by August 2019.
Danny was sentenced to 30 years in prison on September 9, 2023 – but he still leaves behind a massive net worth. It is unclear how much his legal fees adjusted his net worth, but his wife, Bijou Phillips, and daughter will likely be well taken care of financially during his prison sentence. Details on his bank account ahead.
Article continues below advertisement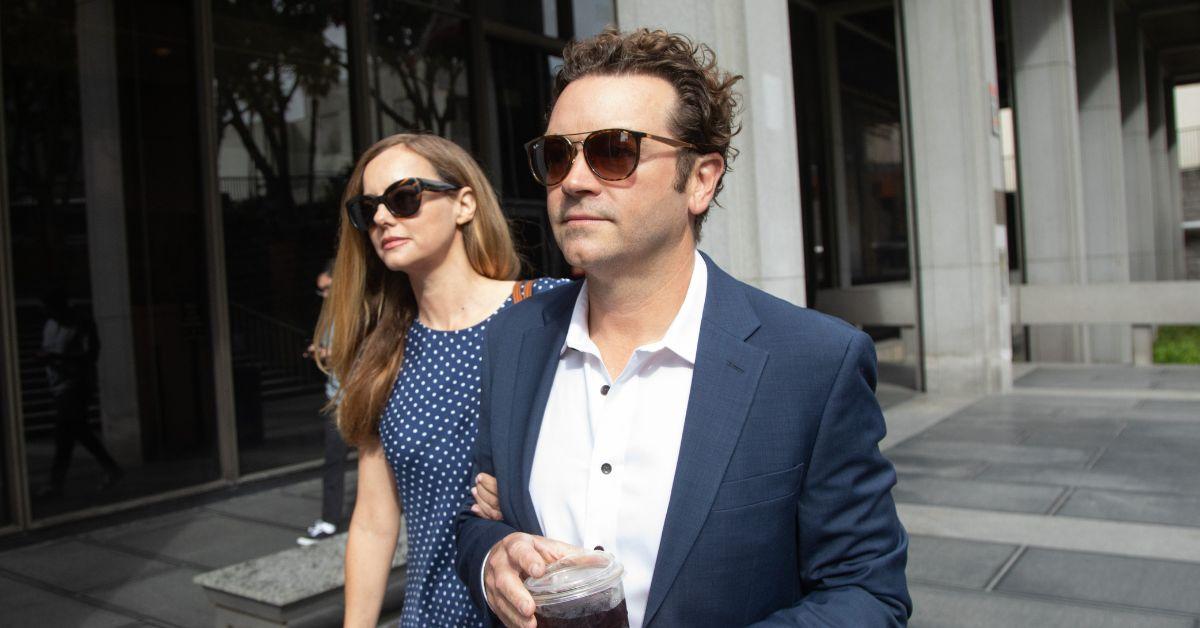 What is Danny Masterson's net worth?
The actor is currently in Los Angeles County Jail, but will soon be transferred to a California state prison. He leaves behind his friends, family, wife, daughter – and according to Celebrity Net Worth, an $8 million net worth.
His career in film and television left him with a large net worth, which likely would be higher if it weren't for possible legal fees.
Article continues below advertisement
Danny Masterson is a Scientologist whose family grew up practicing the religion. He's an actor best known for his work on That '70s Show alongside Ashton Kutcher.
Birth date: March 13, 1976
Birth place: Long Island, New York
Birth name: Daniel Peter Masterson
Father: Peter Masterson
Mother: Carol Masterson
Marriage: Bijou Phillips (2011-present)
Children: Fianna Francis (b. 2014)
Education: Garden City High School, Garden City, New York
Danny had more than one lawyer represent him throughout his trials, one being criminal and civil celebrity lawyer Shawn Holley. She's worked with a variety of celebrities such as Kanye West and Lindsay Lohan. Shawn has told the press that she and other lawyers are, "confident that these convictions will be overturned."
Article continues below advertisement
Although it's unclear how much Shawn charges in legal fees, it was reported in 2013 that Lindsay owed her at least $300,000 after working together on multiple court cases. We're just saying, since Danny's net worth is so impressive — but will it remain the case?
What is Bijou Phillips' net worth?
Bijou is also a well-known actress who has been married to Danny since 2011. According to Celebrity Net worth, she is worth $8 million. However, it is unclear how much her husband's net worth plays a part in this total.
Article continues below advertisement
Consider that Bijou starred in independent films and had a recurring role on the show Raising Hope. Her final featured episode aired on 2013, however, and she has seemingly left the acting world behind since.
Meanwhile, she stood by Danny throughout all of his trials, and was in the courtroom when the judge handed down his sentence.
It's worth noting that Bijou comes from a famous family, with her father notably being John Phillips of The Mamas and the Papas. Her half-sister is Chynna Phillips of Wilson Phillips, and who is married to actor William Baldwin.