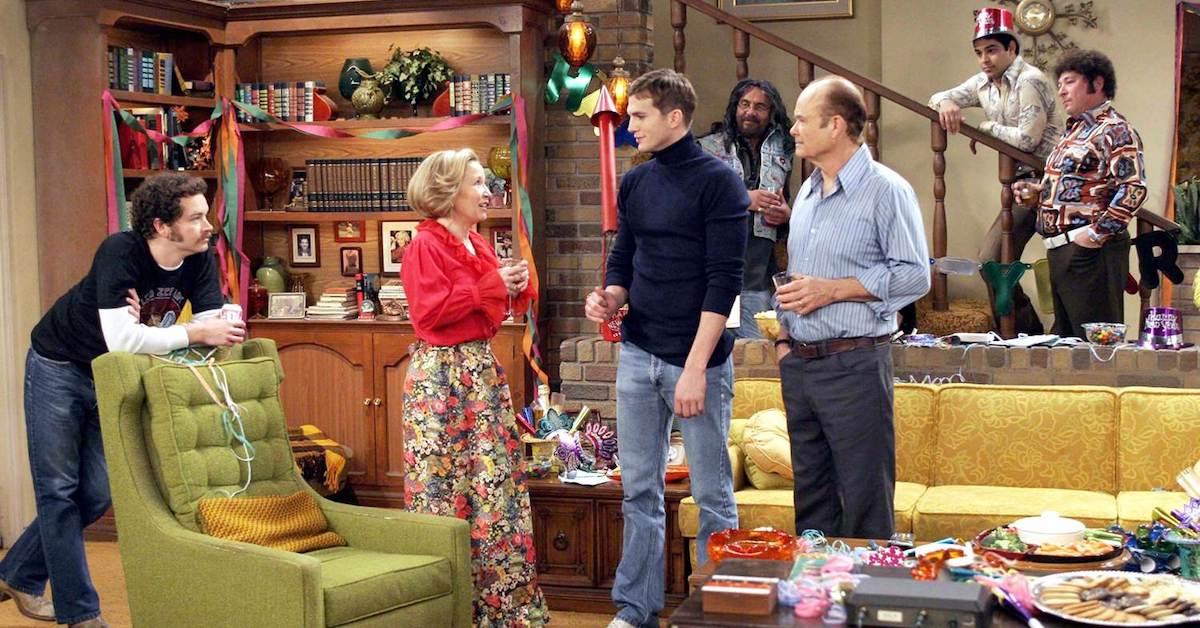 The Finale to 'That '70s Show' Was a Groovy Way to Say Goodbye
It has been less than a month, and 2023 is already giving us more than 2022 ever could. Netflix is reviving the iconic That '70s Show with their new series, That '90s Show. Returning to the series are Debra Jo Rupp and Kurtwood Smith as Kitty and Red Forman alongside cameos from the original cast of teens: Topher Grace, Laura Prepon, Mila Kunis, Ashton Kutcher, and Wilmer Valderrama.
Article continues below advertisement
However, That '90s Show will focus on Eric and Donna's daughter, Leia (Callie Haverda), and her friends. But since it's a continuation of the original series in some form, many of us need a refresher on how the original ended. So, how did That '70s Show end?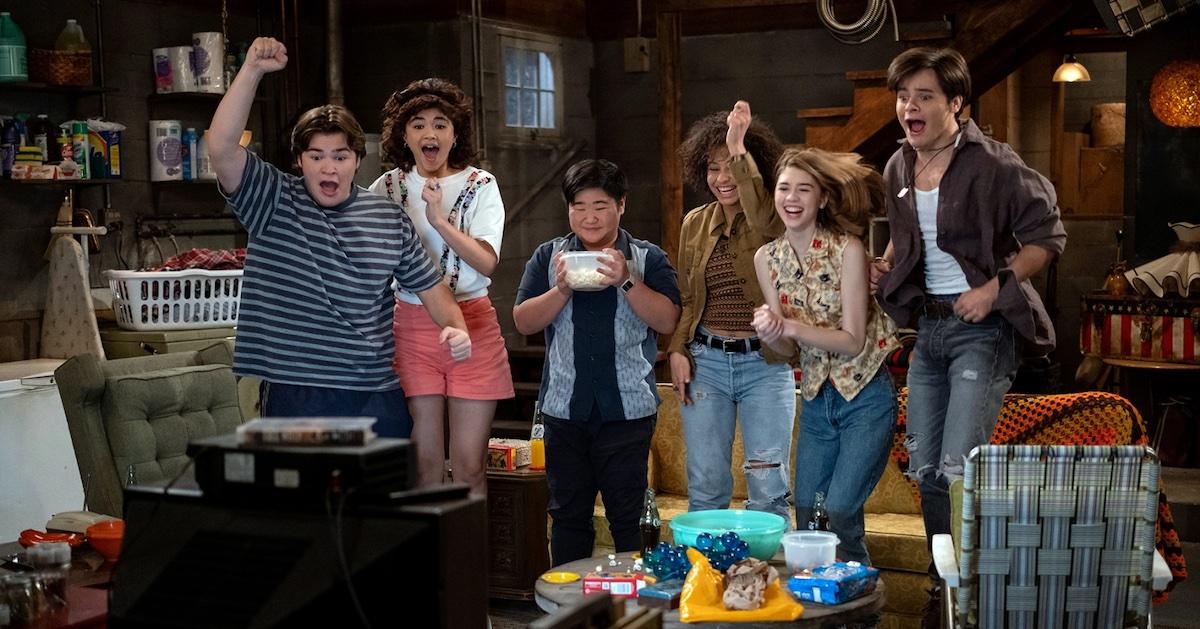 Article continues below advertisement
'That '70s Show' ended with the characters heading into the '80s.
The only way to finish up a show called That '70s Show is to quite literally end the '70s. So naturally, the finale takes place on Dec. 31, 1979, as the crew heads into the 1980s. At this point, Eric Forman has just returned from Africa after he and Donna broke up. When Kitty tells Donna that she wishes Donna and Eric could have worked things out, Donna gets some fresh air as Eric shows up. The two reminisce, Eric shares his regrets, and they kiss, yay!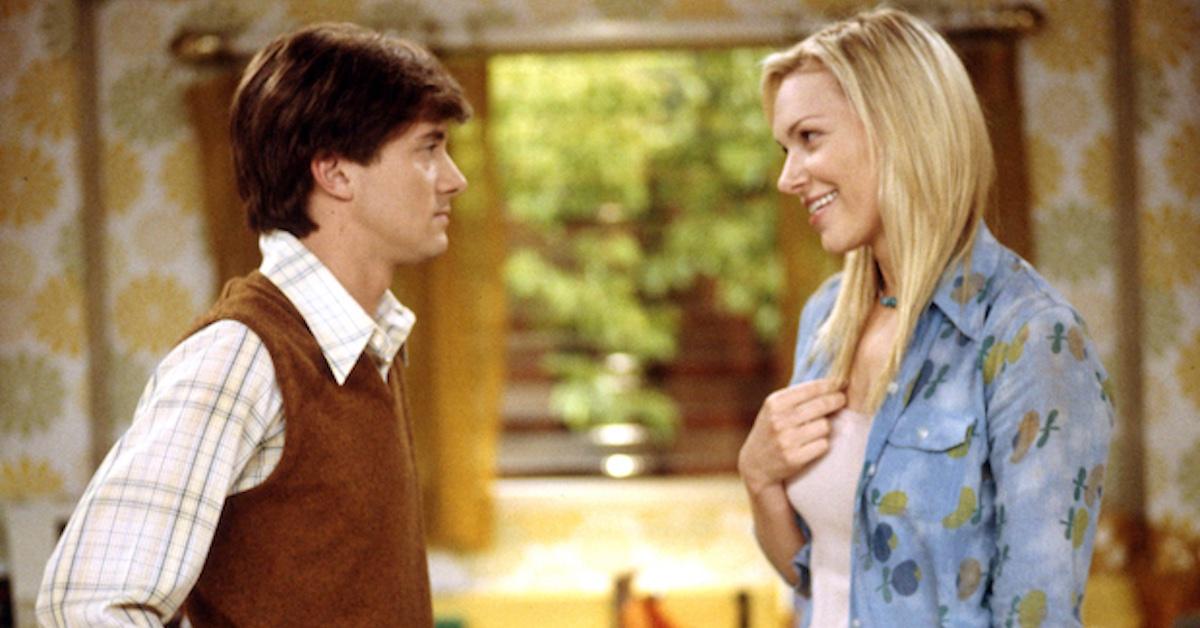 Article continues below advertisement
Although Ashton Kutcher left the series before Season 8, he comes back for the finale as Kelso from Point Place to hang out with the crew now that Eric's coming home. Of course, he falls off the water tower — again.
However, Jackie has already moved on with Fez, and although they've shared their feelings for each other throughout the season, they don't kiss until the finale. Fez shares this news with the guys during their classic smoke circle, in which he says, "I've kissed Jackie!" Hyde jokes, "So has everyone else."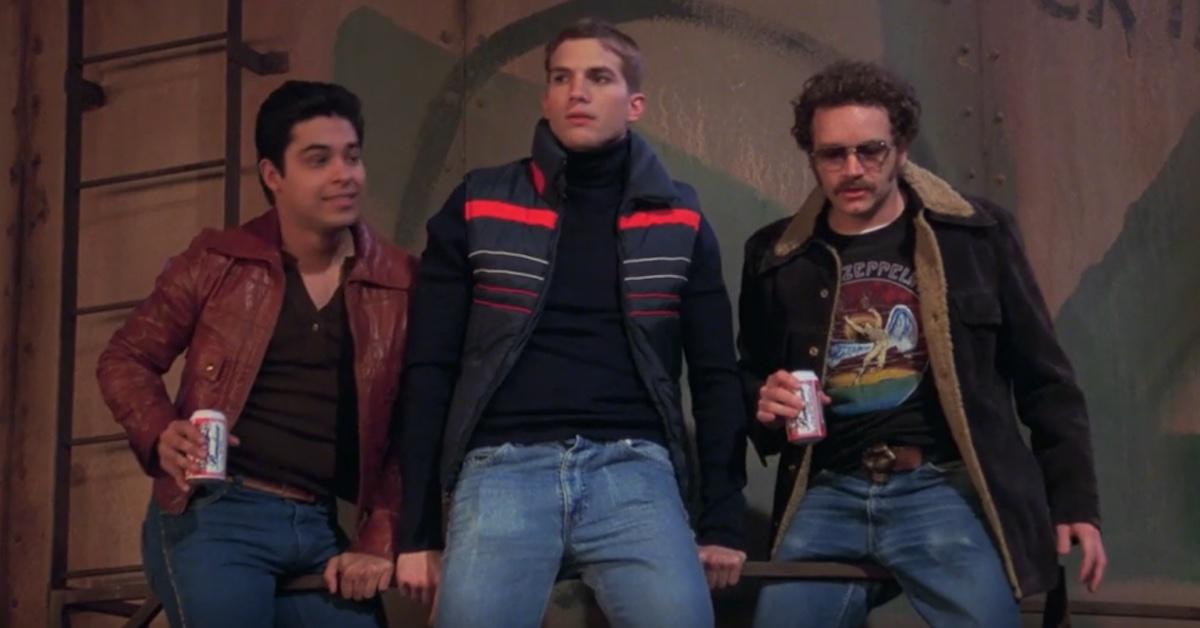 Article continues below advertisement
Kitty and Red are considering relocating from Wisconsin to Florida, but they ultimately decide not to, which opens the door for the That '90s Show spin-off series. After a smoke circle filled with some of the series' best written jokes, Donna and Jackie come down to the basement to bring the guys upstairs for the New Year's countdown.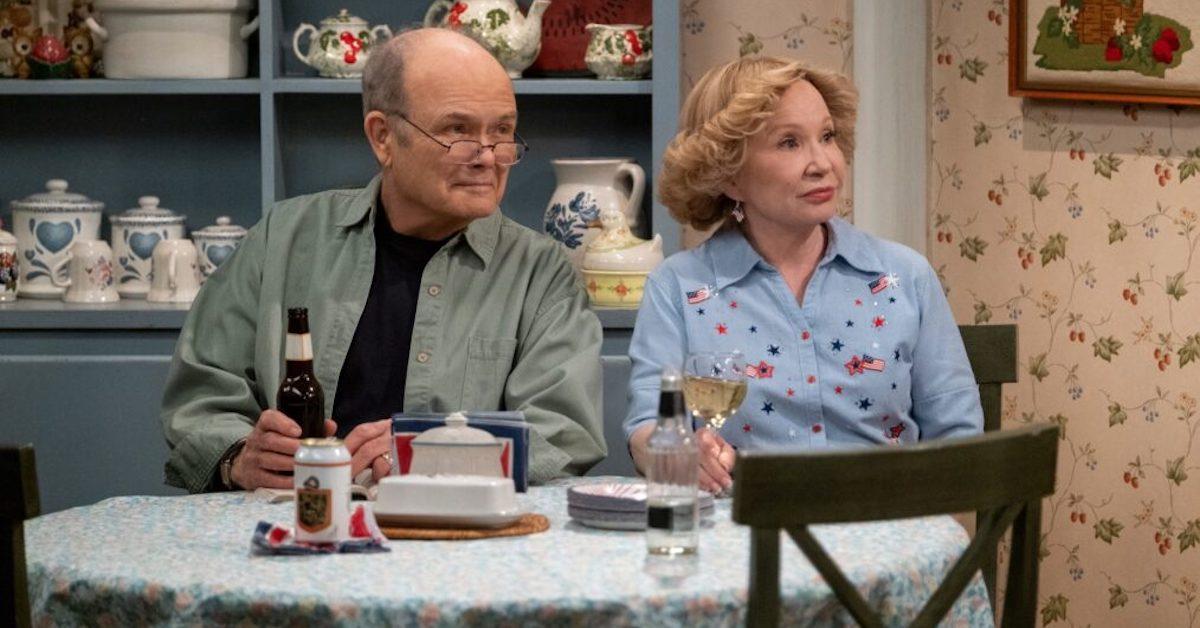 They all head upstairs to count down with Kitty and Red, and we see the empty basement as we hear their countdown into the 1980s. Instead of a final scene during the credits, the six teens sing and dance together to "Hello It's Me" by Todd Rundgren in the Vista Cruiser — a classic image of That '70s Show. If That '90s Show manages to bring back some of these iconic visuals from its predecessor, it could find its way into our little disco hearts.
That '90s Show premieres on Netflix on Jan. 19, 2023.