Will the Wonderfully Flamboyant Fez Bring His Charm to 'That '90s Show'?
Netflix's upcoming 'That '70s Show' spinoff, 'That '90s Show,' will see familiar faces return to reprise their roles. Will the lovable Fez appear in the series?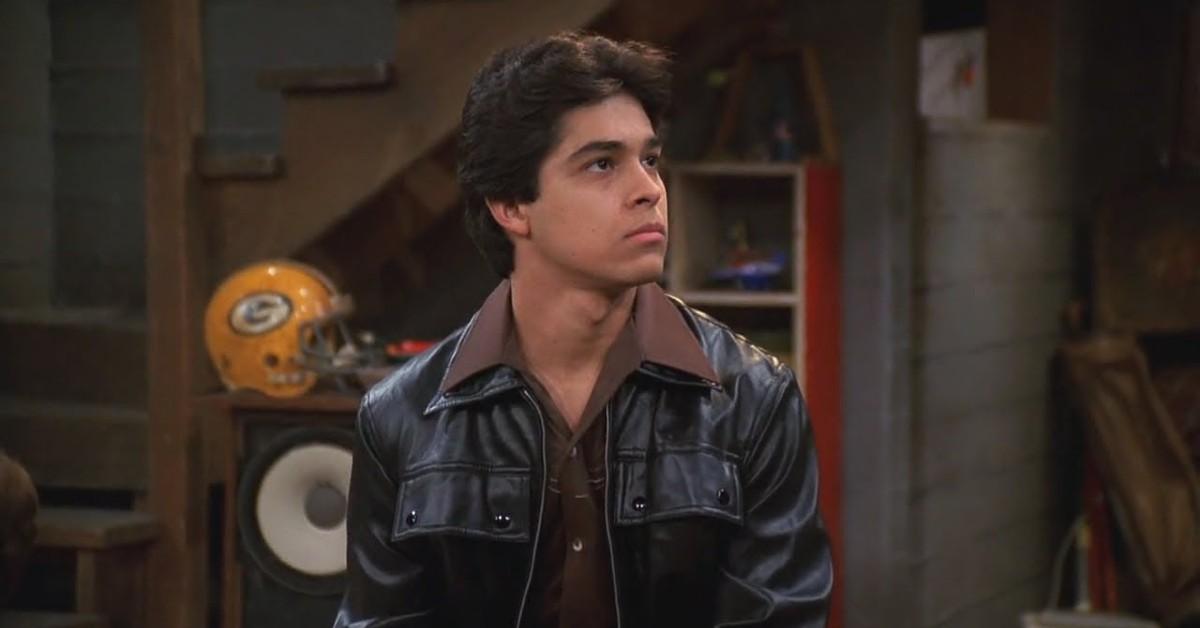 One of the most lovable characters of the groovy sitcom That '70s Show is Fez (Wilmer Valderrama), the ethnically ambiguous, flamboyant, and perpetually horny foreign-exchange student who often talks about his mysterious "home country." No, it's never concretely revealed where Fez is from, but none of his grass-smoking buds ever seem to care anyway.
Article continues below advertisement
Fez and his trusty gang of friends — Eric Forman (Topher Grace), Donna Pinciotti (Laura Prepon), Jackie Burkhart (Mila Kunis), Steven Hyde (Danny Masterson), and Michael Kelso (Ashton Kutcher) — embark on the most mundanely ridiculous adventures in Wisconsin's suburban Point Place in the 1970s, with Eric's parents' basement as their main stomping ground. Said hangout saw an excessive amount of devil's lettuce smoked by the high schoolers and these hilarious segments are some of That '70s Show's most beloved.
Fans of Mark Brazill, Bonnie Turner, and Terry Turner's iconic late-'90s sitcom know that it spawned an inevitable spinoff (though not a direct one): That '80s Show, which wound up being a one-season failure. Two decades later, it's been announced that a new That '70s Show spinoff is in the works at Netflix, called That '90s Show. Debra Jo Rupp (WandaVision) and Kurtwood Smith (The Dropout) will reprise their roles as Kitty and Red Forman while also serving as the series' executive producers. Will Fez grace the nostalgic spinoff series with his presence?
Article continues below advertisement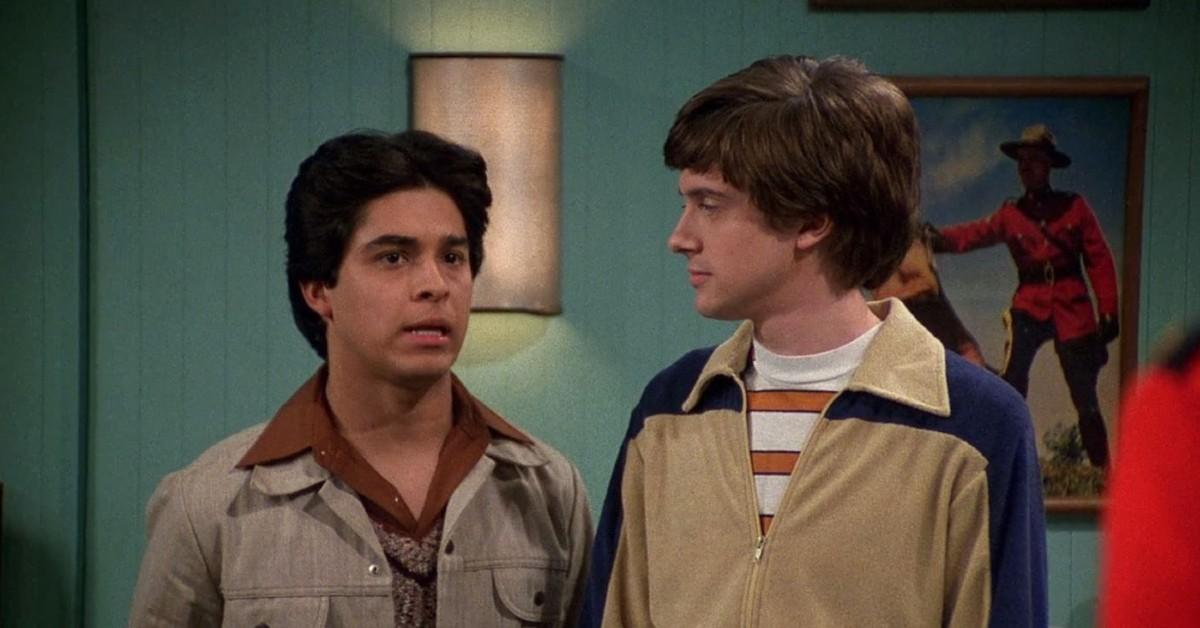 Will Wilmer Valderrama be in 'That '90s Show'?
It turns out that "hangin' out down the street" and doing "the same old thing we did last week" can be applied to several decades. According to The Hollywood Reporter, That '90s Show will be set in 1995, following on-again, off-again couple Eric and Donna's teen daughter, Leia Forman (Callie Haverda), as she visits her grandparents' home in Point Place during the summer. While staying with Kitty and Red, Leia mingles with Point Place's new generation of youngsters.
Article continues below advertisement
The cast of teens includes Ashley Aufderheide (Emergence), Callie Haverda (The Lost Husband), Mace Coronel (Colin in Black & White), Maxwell Acee Donovan (Gabby Duran & the Unsittables), Reyn Doi (Barb and Star Go to Vista Del Mar), and Sam Morelos.
Created by Bonnie Turner, Terry Turner, and Lindsey Turner, That '90s Show will see Gregg Mettler as its showrunner and consist of 10 episodes.
According to Comic Book Resources, Mila Kunis, Ashton Kutcher, Laura Prepon, and Topher Grace are reportedly in talks (no one whip out the corduroy bell bottoms just yet) to reprise their iconic roles, though they'd appear on a recurring basis.
As for Wilmer Valderrama's Fez, the chances of him returning aren't looking good, as rumors have been swirling for months regarding him exiting NCIS to star in Disney's new Zorro series.
Article continues below advertisement
While he will in fact lead and executive-produce the Zorro reboot series — as Zorro is a fictional hero Wilmer's looked up to since he was a child — there's no solid news regarding the future of his role on NCIS.
However, in a recent interview with TV Insider, Wilmer gave us hope for a future Fez cameo. "I'm a little busy now," Wilmer said when asked about his possible involvement in That '90s Show. "But I support them so much. I'm rooting for them. I wish them nothing but the best. And if the timing is right, I'd never say no."
What a sweetie! Never forget where you came from, folks.