Are Deena Cortese and Lauren Sorrentino From 'Jersey Shore' Feuding? Here's an Explanation
Deena Cortese and Lauren Sorrentino are usually on friendly terms on 'Jersey Shore: Family Vacation.' Lately, it looks like they're feuding. Here are the details.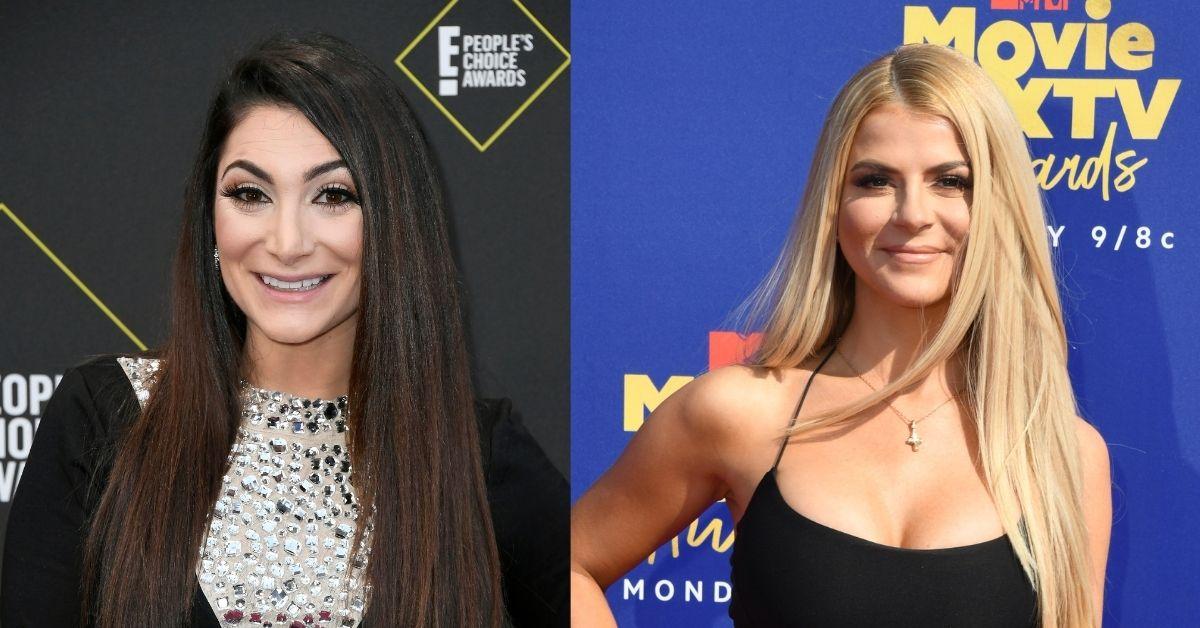 After MTV saw how successful the original Jersey Shore reality TV show was following its 2009 premiere, producers decided to move forward with a reboot in 2018. Jersey Shore: Family Vacation has gone on for five successful seasons so far. The show lets viewers catch up with all their favorite cast members.
Article continues below advertisement
Deena Cortese was a new addition to the cast in the third season of the OG show, and Lauren Sorrentino is the wife of Mike "The Situation." Unfortunately, it seems the two ladies aren't on the best of terms right now. Here's what Jersey Shore fans should know.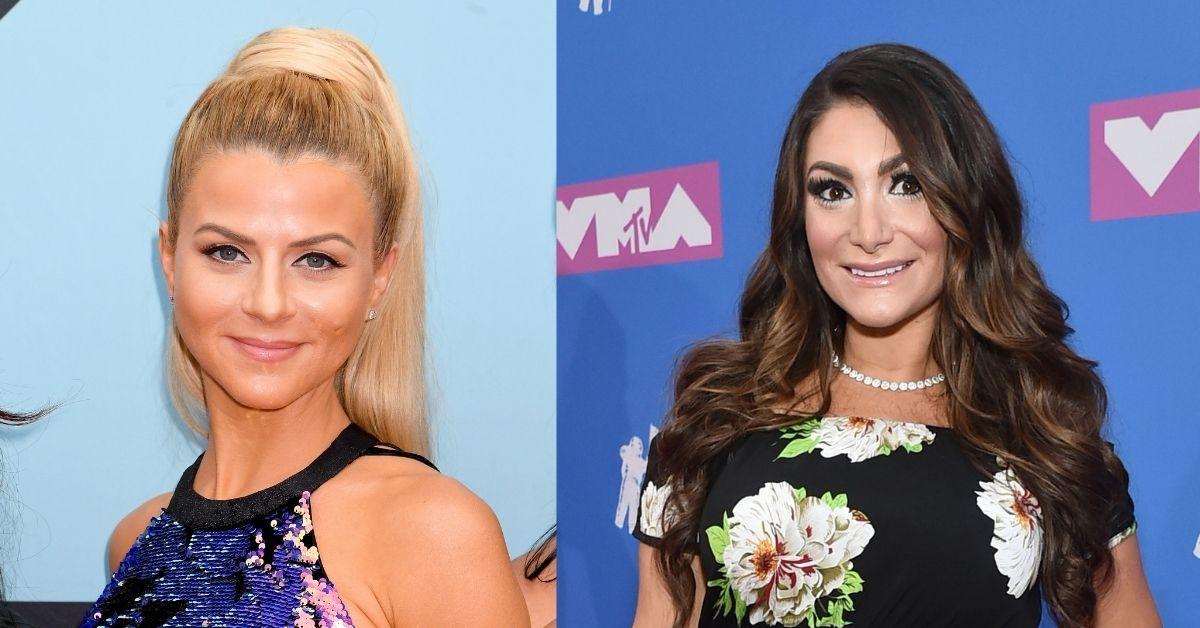 Article continues below advertisement
Here's an explanation of Deena Cortese and Lauren Sorrentino's feud on 'Jersey Shore: Family Vacation.'
During the Feb. 17, 2022, episode of Jersey Shore: Family Vacation, Deena and Lauren had a bit of an issue with one another. They were both attendees at a large group dinner with all their mutual friends in the Florida Keys at the Isla Bella Beach Resort. Lauren wasn't happy about her meal whatsoever and she was making that known. She was also complaining about not having her allergy medicine.
When Deena had a confessional, she told the cameras, "Honestly, I didn't realize Lauren complained so much. I mean, I still love her. She just complains a lot." Lauren proceeded to then get visibly annoyed by both Mike and Vinny Guadagnino at the dinner table. She ended up saying, "We have a f--king 5-month-old to deal with, OK? A 24-hours-a-day human, so we have to go to bed!"
Article continues below advertisement
She called out Deena for being in the same situation as her since Deena also had a baby to take care of. Deena wasn't having it at all. She clapped back, saying, "I'm not pushing it because I brought people to take care of [my son], OK? So like, please. The way you said it –– I didn't like it." From Deena's perspective, she was seeing a totally new side of Lauren, who's usually been the quiet and supportive partner of Mike.
Article continues below advertisement
Lauren stood by Mike's side through his legal issues and substance addiction. Her choice to stay with him through everything he was facing painted her as a rock-solid partner. As of now, things aren't looking too peachy for Deena and Lauren, but it also doesn't mean their friendship is totally doomed.
Article continues below advertisement
This isn't the first time Deena Cortese and Lauren Sorrentino have feuded with someone on the show.
Lauren and Deena have both had past drama in Jersey Shore history — but not with each other. During Season 4, Lauren had a low-key feud with Angelina Pivarnick. Angelina was furious with Jenni "JWoww" Farley, Nicole "Snooki" Polizzi, and Deena after their speech at Angelina's wedding was filled with one too many insults about the bride. Lauren voiced her opinion about the wedding speech gone wrong and implied that Angelina should've taken the "high road."
She described Angelina as being too "dramatic" at the time. Angelina did not respond well to the criticism. As far as Deena and Angelina? They were finally able to make peace with each other after Angelina's wedding drama when they sat together for a heartfelt talk. They spent about 10 months feuding with each other before waving their white flags.