Inside Francesca and Damian's Messy Netflix Past Before 'Perfect Match'
Spoiler warning: This article contains spoilers for Perfect Match Episodes 1-4.
Back in Season 1 of Too Hot to Handle, Francesca was introduced to the world and from there, she continued to pop on Netflix reality from time to time. She was very memorably a part of the Love Is Blind Season 1 After the Altar special when she showed up as Damian's date. Now, the two are reuniting on Perfect Match. So, did they really date once upon a time or was that just a rumor that got way out of hand?
Article continues below advertisement
In the first season of Perfect Match, Francesca isn't here to break rules or really make trouble for anyone. She stands her ground when another woman makes a move on her established match, Dom, and she's pretty loyal to him herself. But with Damian set to make his entrance as another viable male suitor, Dom may worry that he has competition.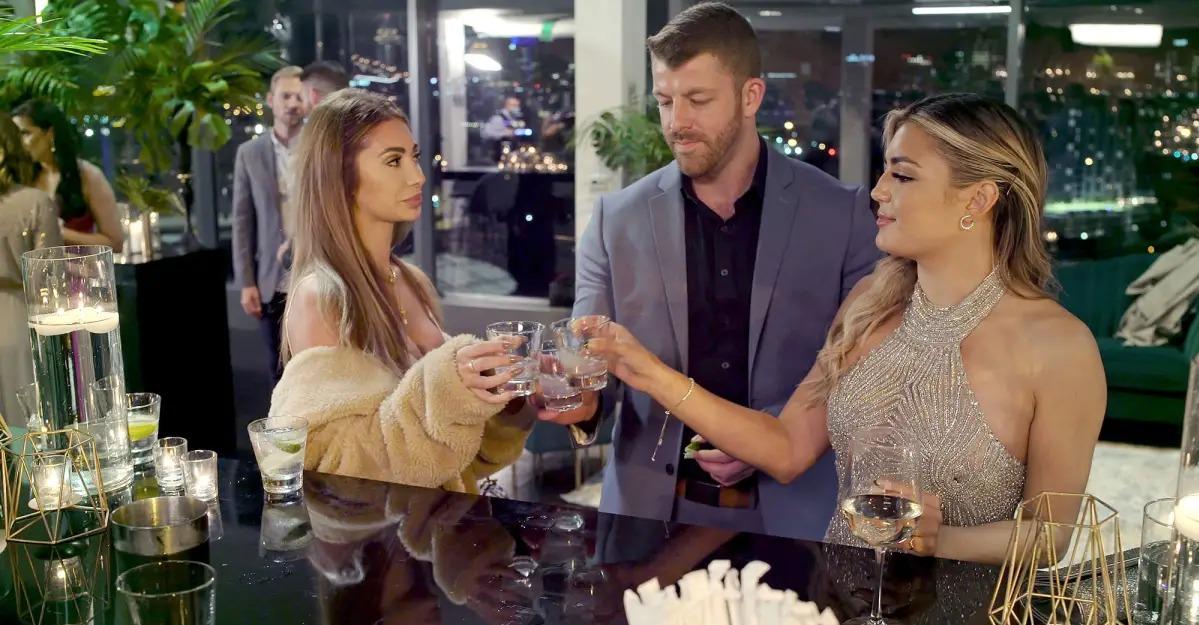 Article continues below advertisement
Did Francesca and Damian ever date before 'Perfect Match'?
In 2020, Francesca and Damian were spotted out, hand-in-hand. At the time, they denied having a romantic relationship. And even when Francesca appeared on After the Altar, she seemed to do so as Damian's friend rather than a potential girlfriend. She even told his ex, Giannina, at one point, that she didn't want to be in the middle of their drama if they were still working on their former relationship.
In August 2020, Damian explained to E! News in a statement that he and Francesca merely shared the same attorney and they were spotted in public together because of a group outing rather than a romantic date.
"Francesca and I are not dating or romantically involved but remain friends," he told the outlet at the time.
Article continues below advertisement
Even though he denied there being anything serious between himself and Francesca, on Perfect Match, she tells Dom she wants to rip off the Band-Aid and bring Damian to the house on her own terms. The alternative is to be thrown to the wolves by someone who may force her on a date with Damian to put a wedge between her and Dom and she wants to avoid that.
Article continues below advertisement
What happened between Francesca and Harry on 'Too Hot to Handle'?
When Francesca was on Too Hot to Handle, she made waves because of her hot and heavy relationship with Harry, whom she dated after the show ended. In a since-deleted YouTube video, Harry explained that he and Francesca broke things off because he saw "a different side of her" when he visited her in Canada.
Francesca alluded to infidelity in her own YouTube video, according to In Touch Weekly. And whether or not that's true, it looks like the former Too Hot to Handle king and queen have little chance of ever getting back together.
Fortunately, that likely works for Francesca, as she appears to have been in a relationship since the summer of 2022 that's still going strong.
Watch Perfect Match on Netflix.