Rom-Com Dom Gabriel Is Ready to Find Love on Netflix's 'Perfect Match' (SPOILERS)
Who is Dom Gabriel from 'Perfect Match'? He's here to find true love and knows which girl he wants to be with early on in the season.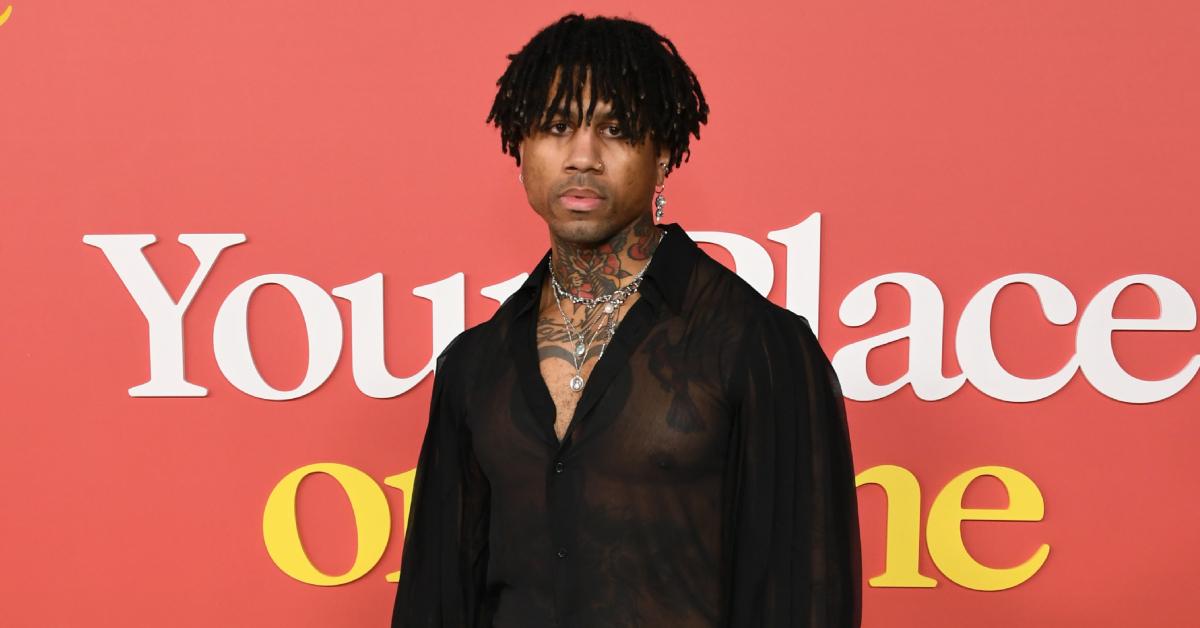 Spoiler alert: This article contains spoilers for Episodes 1-4 of Netflix's Perfect Match.
Bachelor in Paradise, who? Sorry, the only flagship series we know is Perfect Match. The brand new dating show sees some of our favorite (and not so favorite) single reality TV alums from Netflix shows like Too Hot to Handle, Love Is Blind, The Circle, and even Sexy Beasts, gather in a luxurious villa to find, well, their perfect match.
Article continues below advertisement
One of those cast members for the inaugural season is Dom Gabriel, who has a lot more going for him than just a glorious, inked-up body to steal viewers' attention. With that said, who is Dom on Perfect Match? Keep reading to find out!
Plus, stick around to learn if Dom is boo'd up in the villa.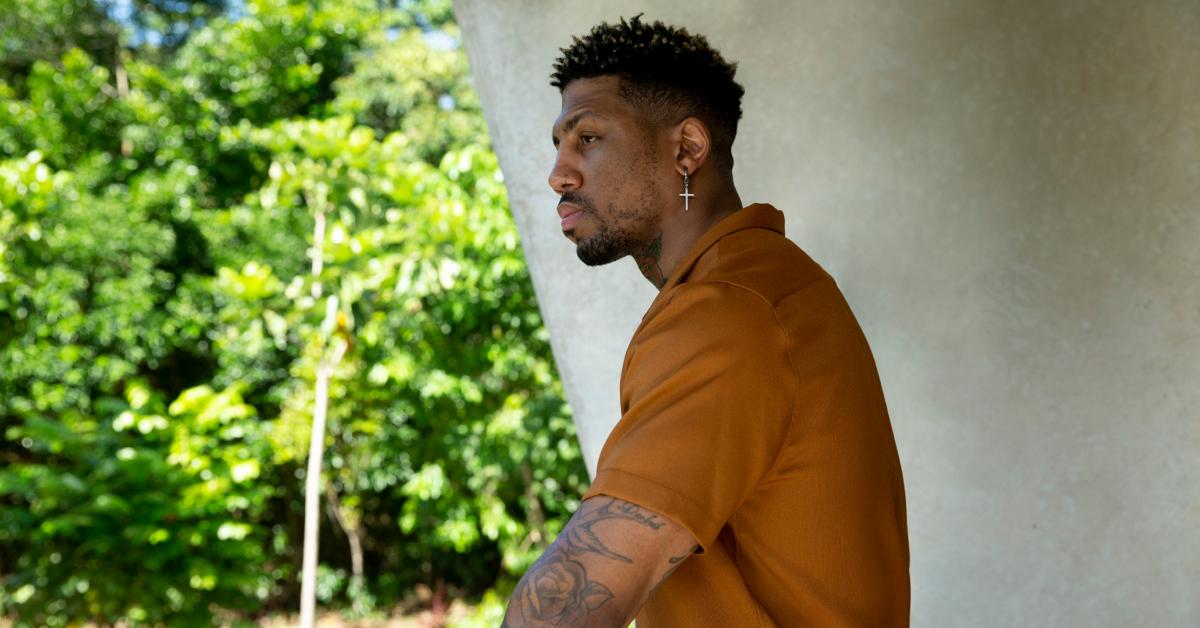 Article continues below advertisement
Who is Dom Gabriel from 'Perfect Match'?
For those unaware, Dom originally appeared in Netflix's revival of The Mole, a beloved reality competition hosted by MSNBC anchor Alex Wagner. The original show ran for five seasons on ABC and was hosted by Anderson Cooper.
The streaming reboot saw Dom quickly establish himself as a competent contender by playing an honest game and developing connections with others. However, the uber-sincere musician was eliminated in Episode 4 of the competition and therefore, did not receive the prize money he hoped to earn for his mother.
Article continues below advertisement
Since then, the punk rock Greek god has returned to Toronto and further pursued his musical aspirations by forming DØNTCALL alongside his former roommate and producer, Keegan Grebanier. Through the band, Dom's released an EP titled "me, anymore" along with singles like "Glossier Lips, "Truth or Dare," "7 Minutes In Heaven," and "Drunk Texts & Missed Calls."
Article continues below advertisement
Although his career is just taking off, Dom is still looking for a partner who will love him for who he is and indulge in his romantic and nerdier passions (like anime and comic books). Luckily, he matches with someone right off the bat in Perfect Match.
Dom quickly matches up with Francesca Farago, but will it last?
Although she's quite a hot commodity in the villa, Francesca Farago decides to match up with Dom on night one. The two hit it off quite well, but the results of the second challenge put their relationship to the test when they reveal Dom and Francesca are the least compatible couple. Thankfully, they ignore that notion and further their connection.
Article continues below advertisement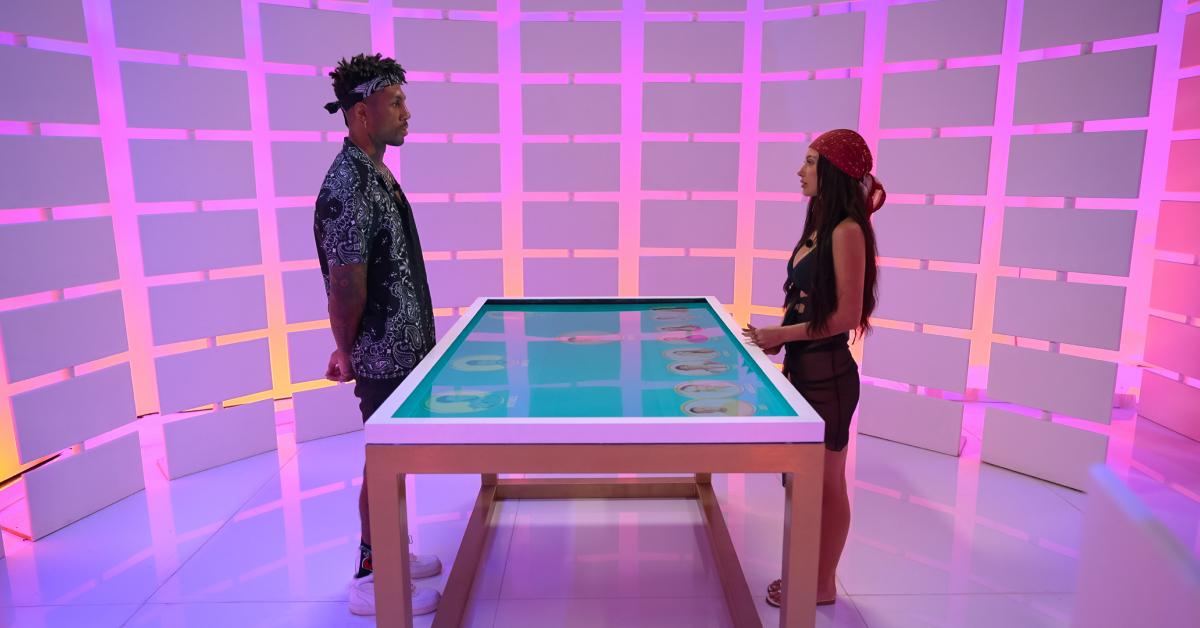 But, of course, drama still looms over them.
In the third episode, Savannah Palacio makes a pass at Dom, which upsets Francesca. The Too Hot to Handle star eventually confronts Savannah, and the two argue over the situation before Francesca calls the Circle alum a "shady piece of s--t" and demands she stays away from Dom.
Article continues below advertisement
Dom and Francesca continue to strengthen their relationship, and their hard work doesn't go unnoticed since they win the third challenge and are crowned the most compatible couple in the villa.
However, things take a turn for the worst when they head to the boardroom. Instead of sending one of the other girls in the villa on a date with a new single, Francesca sends herself on one with her "friend" and Love Is Blind alum, Damian Powers. With that said, will Dom and Francesca stick together? Or will Francesca dump Dom for Damian? Only time will tell!
Like the ladies of 'Perfect Match,' we are also obsessed with Dom's tattoos.
For those wondering, Dom is a whopping 6'4" and covered in tattoos — wow, talk about being our perfect match. As expected, Dom's ink becomes a significant part of his being on the show, with many of the ladies in the villa fawning over the 30-year-old reality star's delicious physique and various tattoos — ugh, can we blame them?!
The first four episodes of Perfect Match are now streaming on Netflix.