Did Jason Carver Die in Netflix's 'Stranger Things' Season 4? He Has It Coming
Jason Carver is one of the most vile, unlikable characters of Netflix's 'Stranger Things' Season 4. Does he die during the Season 4, Vol. 2 finale?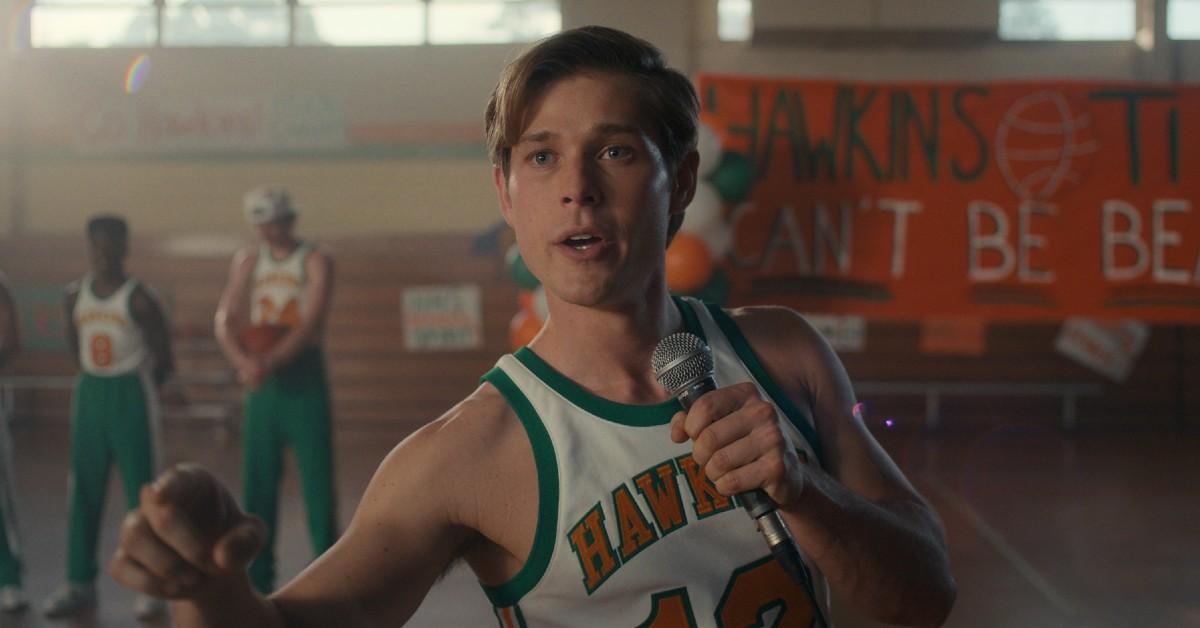 We did it, nerds. We successfully held out until the release of Netflix's Stranger Things Season 4, Vol. 2. The Duffer Brothers — as genius as they may be — truly punished us when they made us wait three solid years for Season 4. With seven episodes, Vol. 1 of the nostalgic sci-fi series premiered on May 27, 2022. Vol. 2 consists of two feature film-length episodes and premiered on July 1, 2022.
Article continues below advertisement
While beloved regulars like Mike (Finn Wolfhard), Will (Noah Schnapp), Lucas (Caleb McLaughlin), Dustin (Gaten Matarazzo), Max (Sadie Sink), Eleven (Millie Bobby Brown), Nancy (Natalia Dyer), and Steve (Joe Keery) — whose hair is to die for — return to defeat Hawkins' newest villain — aka humanoid monster Vecna (Jamie Campbell Bower) — Season 4 welcomes a new set of characters.
From eccentric Hellfire Club president Eddie Munson (Joseph Quinn) to big ol' jerk face jock Jason Carver (Mason Dye), Season 4 is chock-full of new faces. The latter is a blond-haired, blue-eyed pretty boy basketball player who thinks "freak" Eddie Munson killed his cheerleader girlfriend, Chrissy Cunningham (Grace Van Dien). His character is very '80s, down to the Hawkins letterman jacket. Many are wondering if he gets a grisly death in Season 4, Vol. 2.
Article continues below advertisement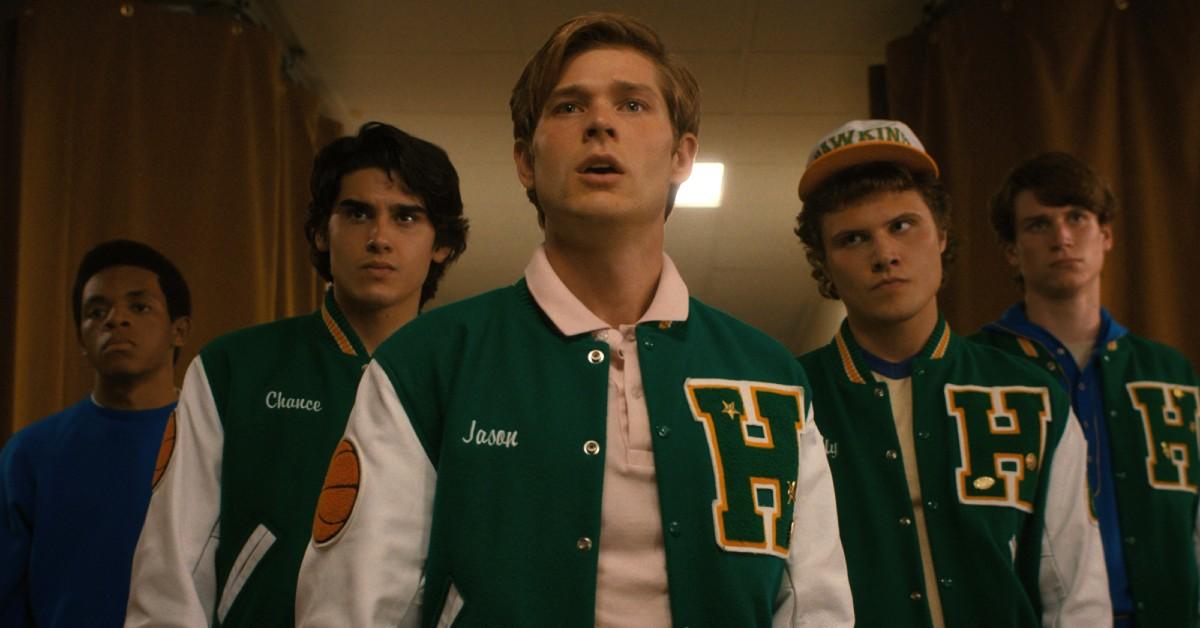 Does Jason Carver die in 'Stranger Things' Season 4?
We'll admit, Jason's death is probably one of the more satisfying deaths of Season 4. Though he started out as just an obnoxious, cocky caricature of a Ken doll, he ends up handing out enough violent threats to make our disdain for him grow. He absolutely does not survive Vecna's wrath; good riddance!
Article continues below advertisement
While some feel that Jason's death was anticlimactic, seeing his insides literally melt did give us some pleasure. (Are we bad people?) His death may not be intricate or well planned out, but it's satisfying and just as stupid as he is.
Article continues below advertisement
Season 4, Episode 9 — titled "Chapter Nine: The Piggyback" — sees Jason hold poor Lucas at gunpoint and step on Max's cassette tape player — which prevents her from listening to her life-saving Vecna-proof song: Kate Bush's "Running Up That Hill." Thankfully, Lucas is able to dodge the bullet and take Jason down. Not before a huge fist fight, of course.
Lucas eventually manages to knock Jason out cold via several punches in the face. And while Jason is unconscious, the Upside Down starts bleeding into Hawkins with him lying across the exact crack in the earth that the alternate dimension comes through.
Not only is his body literally split in half, but he melts via a magma-like substance. It's what that psychopathic scumbag deserves. Props to Mason Dye for playing such an unlikable character with oomph and veracity.
Seasons 1 through 4 of Stranger Things are currently streaming on Netflix.