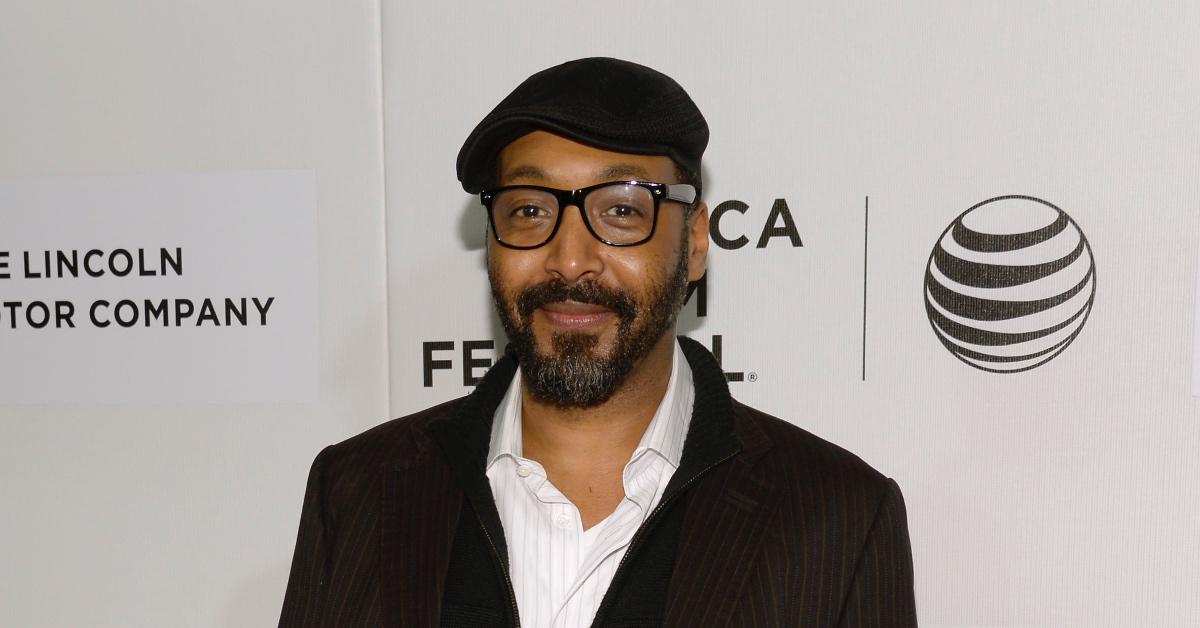 Season 8 of 'The Flash' Drops Major Clues About Joe West's Death — Did He Really Die?
Did Jesse L. Martin leave 'The Flash'? The actor hasn't had that many scenes in Season 8 of 'The Flash.' Could this still change? Read on to find out.
Season 8 of The Flash kicked off with an action-packed episode on Nov. 16. 2021, capturing the next stages in the life of Barry Allen (Grant Gustin) and many others.
Article continues below advertisement
While Barry learned that he might end up bringing about the apocalypse after enduring a truly harrowing life experience, the Season 8 premiere had shock revelations in store for the viewers as well. So, did recently retired police captain Joe West really die? Did actor Jesse L. Martin leave The Flash?
Article continues below advertisement
So, is Jesse L. Martin, the actor playing Joe West, about to leave 'The Flash'?
The first rumors about Joe West's supposed death started to emerge after the Season 8 premiere of The Flash.
The episode features a brief conversation between Cecile Horton (Danielle Nicolet) and Chester P. Runk (Brandon McKnight). Chester tries to crack a joke by saying that Ray is practically dead to him, which Cecile isn't a fan of.
Needless to add, fan theories soon started spreading like wildfire. Many social media users now claim that Joe's mysterious disappearance will be followed by even more heartbreaking scenes. Season 8, Episode 2 featured further clues that could corroborate this line of reasoning.
Article continues below advertisement
This time around, it was Barry who was ruthlessly reminded of the yet-to-be-disclosed events affecting Joe. In a crucial scene, Barry suggests that they head over to Joe's place to secure a plateful of his world-famous jambalaya — only to get shut down immediately.
As Barry is told, Joe died quite some time ago. As the scene suggests, not only did Barry forget that the tragedy occurred, but he has no recollection of Joe's funeral either.
Article continues below advertisement
Joe West's supposed funeral is briefly mentioned in Season 8, Episode 2 of 'The Flash.' What's next for Jesse L. Martin?
A longtime cast member, Jesse made his first appearance on The Flash in the Season 1 premiere, and he continued to astound fans with his portrayal of Barry's foster father.
Jesse is credited in the next few episodes on IMDb. He took on several new projects recently, portraying Marvin Gaye in the forthcoming biopic, Sexual Healing, and Michael's character in the indie drama, Re: Uniting, however.
Article continues below advertisement
Jesse kept fairly quiet about the latest developments taking place over at The Flash. But Eric Wallace, the showrunner of The Flash, dropped a sizeable bomb in an interview with TVLine.
Article continues below advertisement
"Joe is going to get an incredibly different perspective on life, and it's going to lead him to, I think, a really big choice," Eric said. "Everybody seems to think the big choice he made was last year, to put down his badge, but there is a much bigger choice coming his way in Season 8 that takes the character down a path that he didn't know he was on, but that will feel like it's the place he always needed to go."
Future episodes of The Flash will likely explore Joe's Schrödinger's cat-like predicament. Did he die? Is Despero feeding lies to Barry? And how does Eobard Thawne (Matt Letscher) come into the picture? There's only one way to find out.
Catch new episodes of The Flash every Tuesday at 8 p.m. EST on the CW.