Yes, Kamala Harris Did Fail the Bar Exam, and Trolls Are Scorching Her for It
Did Joe Biden's vice presidential pick Kamala Harris fail the bar exam on the first try? Many people do but she's getting roasted regardless.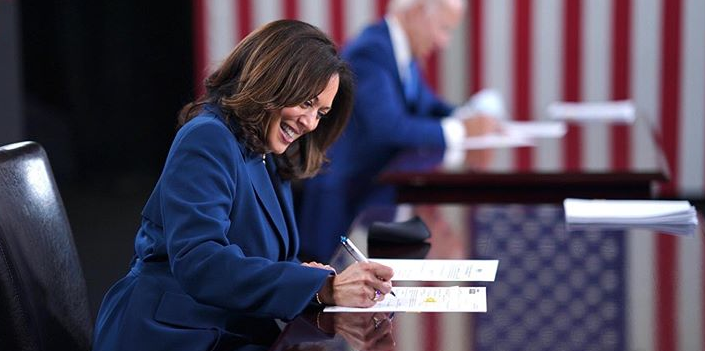 Some standardized tests have absolute brutal reputations. The MCAT is known for being a cruel mistress, and so is the Bar examination for folks interested in pursuing a career in law. But was it so difficult that even Kamala Harris failed it?
Article continues below advertisement
Yes, Kamala Harris did indeed fail the Bar exam on her first try.
Passing the Bar is no joke. In fact, 24.9 percent of people who take the test, on average, fail, including Kamala Harris and Michelle Obama.
ABA for Law Students published a story in 2017 highlighting Kamala's first-time failure in taking the test to stress just how difficult it is to study for and ultimately pass the exam.
The piece includes some encouraging language to law students stressing out over the test, pointing to Kamala as a source of inspiration. Samuel Cheng wrote an op-ed piece on how declining Bar passing rates are adversely affecting law students and highlighted the former LA District attorney as an example of Bar passage not always equaling real-life success.
Article continues below advertisement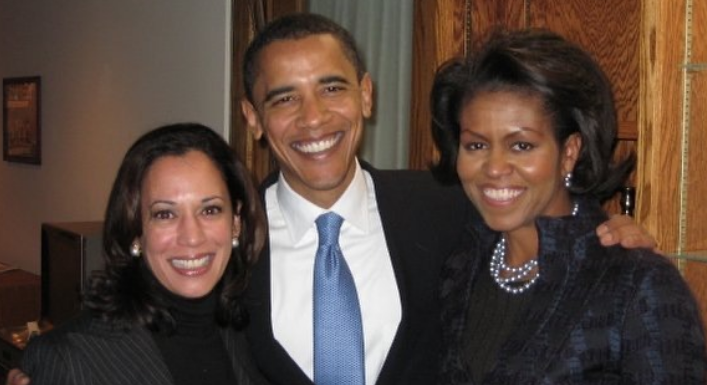 He wrote: "If U.S. Senator Kamala Harris, former Dean of Stanford Law School Kathleen Sullivan, and two California Governors Jerry Brown and Pete Wilson could not pass on their first try but were widely successful as California's attorney general, a top law school dean, and governors of our great state, what does that say of the Bar?"
Article continues below advertisement
He could have also included the fact that John F. Kennedy Jr. failed the exam twice, as did Franklin D. Roosevelt, Ed Koch, Richard M. Daley, Anthony Scaramucci, Deval Patrick, Charlie Crist, Pat Robertson, and Hillary Clinton. Many of them were notable political and public figures who served in some of the highest positions in the United States government.
Article continues below advertisement
So how many times did Kamala Harris fail the Bar exam?
She flunked once and then went on to pass it on her second attempt. While ABA for Law Students cited her and the other aforementioned names as inspiration for those who are stressing out about the exam, many are pointing to Kamala's failure as further proof she's "incompetent" as a vice presidential candidate.
Article continues below advertisement
Harris has primarily come under criticism for imprisoning young black males from lower-income neighborhoods on petty marijuana charges, while laughing herself about smoking weed. Many have also decried her time in office in Los Angeles for intentionally extending non-violent prisoners' sentences who provided cheap labor while incarcerated.
Article continues below advertisement
Shade was also being cast on the VP pick for the $120,000 patronage job (it was $70,000 at the time, but adjusted for inflation today) she received at 30 years of age with the California Medical Assistance Commission in 1994. It was reportedly arranged by then-boyfriend Willie Brown, who was 60 years old at the time. She was the youngest appointed member of the commission, who reportedly met twice a month to oversee "the payment of insurance providers for state-subsidized MediCal recipients."
Article continues below advertisement
As with any person involved in a high-profile election, their names are ultimately going to get dragged through the mud. Every bit of their past is going to come to light, and DNC VP pick Kamala Harris is no exception. Don't be surprised if more chapters of her past are used as ammunition from political foes.