Prince Charles' Friendship With Jimmy Savile Is Brought to Light in a New Netflix Docuseries — What Did Charles Know?
Netflix's docuseries 'Jimmy Savile: A British Horror Story' explores how the late BBC presenter manipulated England. Did Prince Charles know of his sex crimes?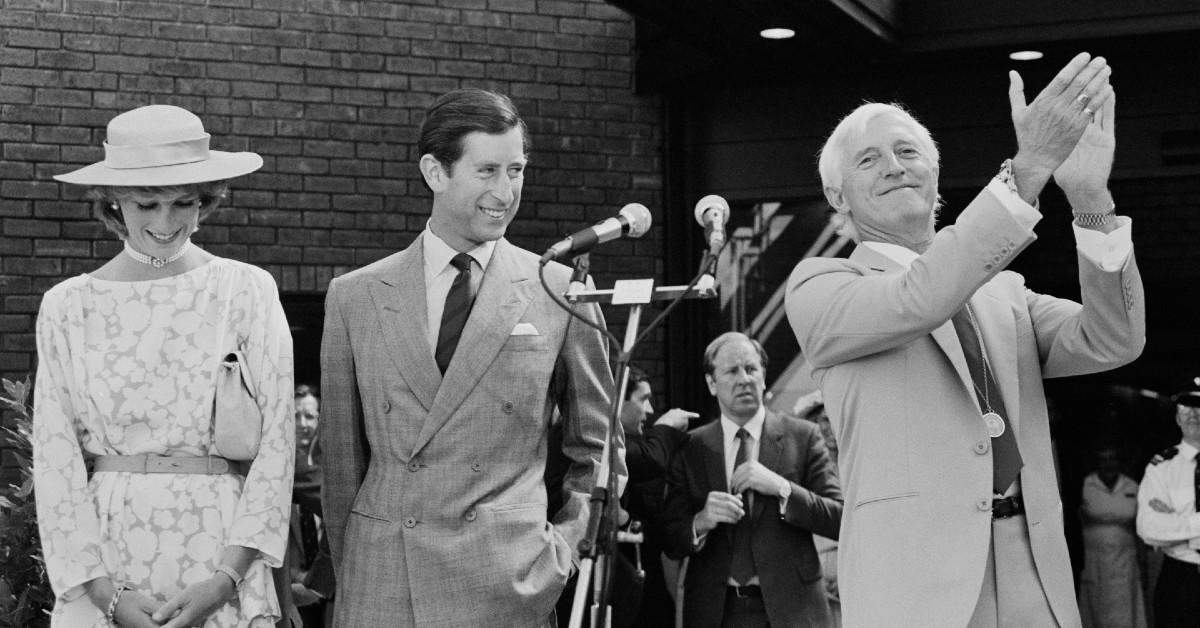 While certain figures and elements of British culture filter into American culture — including the Beatles and the Royal Family — others don't make it to worldwide mainstream news. Ever since Netflix released its two-part docuseries Jimmy Savile: A British Horror Story, Americans have been disgusted by the crimes of the now-disgraced late U.K. DJ.
Article continues below advertisement
Known for being buds with the Beatles, Jimmy Savile made it big as a presenter and host on hit TV shows Top of the Pops and Jim'll Fix It in the '60s and '70s. Once celebrated for being the enigmatic, overly flirtatious (which often took the form of sexual harassment) media personality with the bleached "gimmick" hair, Jimmy Savile was revealed to be one of the nation's most prolific pedophiles subsequent to his 2011 death. With up to 1,000 victims, the news was certainly a devastating shock to many, but it wasn't a shock to everyone (aka certain BBC bosses).
His version of philanthropy involved volunteering at numerous hospitals around the country, disturbingly preying on young child patients while unsupervised. Of his famous friends was Prince Charles, who'd frequently reached out to Jimmy for PR advice over the course of two decades. Understandably, upon the explosive 2012 investigation of Jimmy's sexual assault and rape allegations (which occurred over several decades) by the Metropolitan Police, people looked to the already-controversial prince; did he know anything about the crimes?
Article continues below advertisement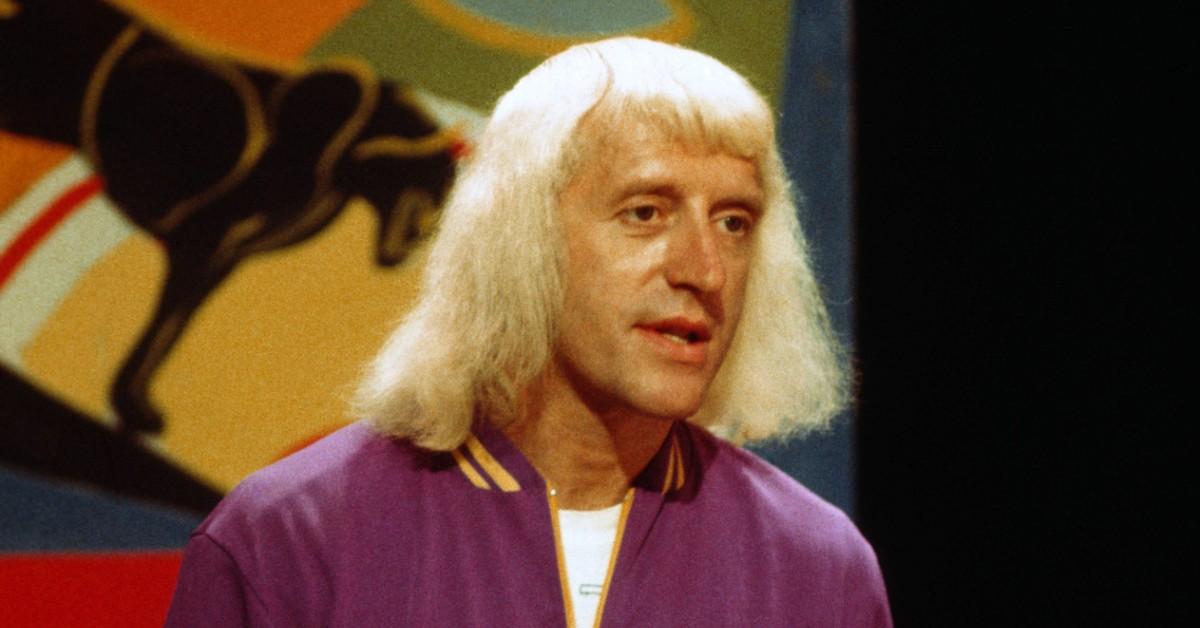 Did Prince Charles know about Jimmy Savile's crimes? Charles and Jimmy became friends in 1986.
According to The Times, the duo interacted for 20 years, between 1986 and 2006, the BBC presenter acting as an unofficial PR adviser for Charles.
"Perhaps I am wrong," Prince Charles wrote in a 1987 letter, "but you are the bloke who knows what's going on. What I really need is a list of suggestions from you. I so want to get to parts of the country that others don't get to reach."
Article continues below advertisement
It wasn't long before Jimmy wrote a media relations "handbook" for Charles. He went on to "incorporate" some of the vile pedophile's recommendations in a memo that made it to the eyes of the Queen and Duke of Edinburgh, as detailed by The Times.
Jimmy Savile: A British Horror Story's director, Rowan Deacon, and others involved in the project were given access to dozens of these letters, revealing that Jimmy advised Charles on family matters and important speeches.
A 1989 handwritten letter from Jimmy, titled "Guidelines for Members of the Royal Family and Their Staffs," offered his perspective on dealing with certain issues within the Royal Family. Today, it's quite disturbing.
Article continues below advertisement
But why did the prince need so much assistance from a disk jockey? Well, first of all, we'll say that Jimmy Savile wasn't just any disk jockey; his power over pop culture and the BBC was unmatched. He was even awarded the OBE in 1971 and was knighted in 1990. With his impressive people skills and intriguing quirks, he charmed all of England.
Article continues below advertisement
More specifically, the filmmakers believe this specific 1989 letter was written in the aftermath of Prince Andrew's injudicious comments about the tragic Lockerbie bombing in 1988. "I suppose statistically something like this has got to happen at some stage. ... Of course it only affects the community in a very small way," he said.
It's hard to imagine how a royal can speak of a disaster when his brain is seemingly on holiday, but Prince Andrew managed to do just that. With little idea on how to move forward, Charles looked to Jimmy.
He suggested the royals hire "a special person with considerable experience in such matters," and he suggested the inclusion of an "'incident room' with several independent phone lines, teletext, etc."
Article continues below advertisement
Not only does the letter go on and on, but so does their unsettling relationship. Prince Charles also asked Jimmy to meet with Prince Andrew's then-wife, Sarah "Fergie" Ferguson, as she "could do with some of [his] straightforward common sense!" That's a bit sexist, but we're not surprised in the slightest.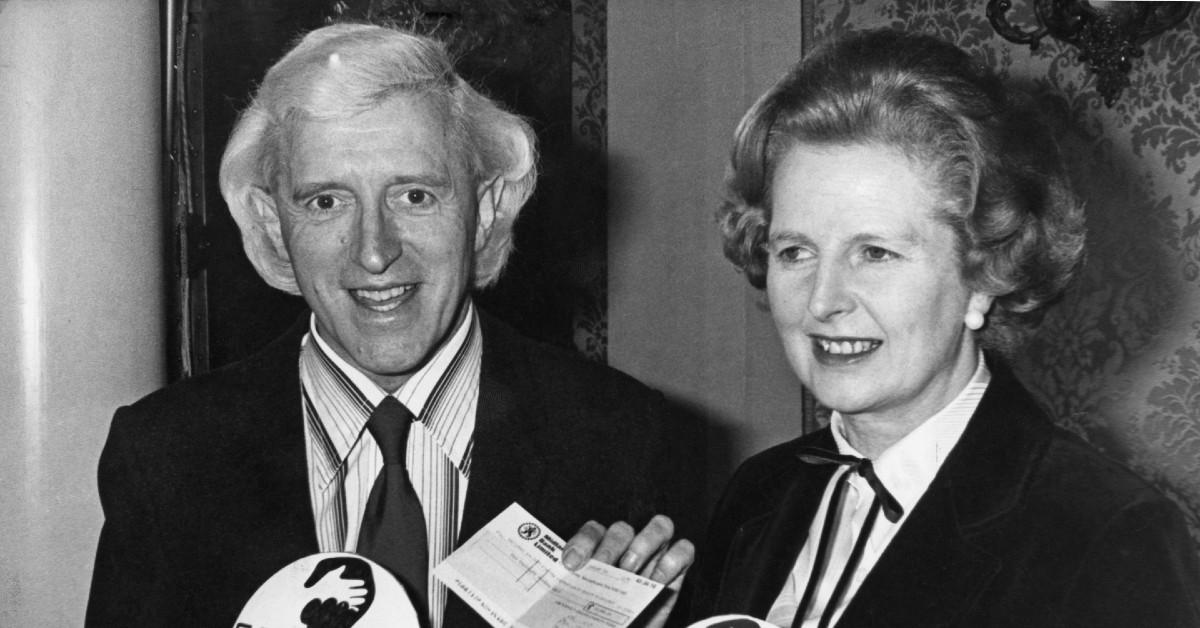 Article continues below advertisement
There is no concrete evidence that Prince Charles knew anything about Jimmy Savile's ongoing sex crimes.
Eventually, Jimmy Savile became close with Prime Minister Margaret Thatcher, who played a part in getting him knighted. Not only was Jimmy a vibrant television and radio personality, but he also successfully finagled his way into England's political inner circle. He used his smarts and arguably infectious personality to manipulate the most powerful people in the U.K. — all while sexually assaulting hundreds of victims between the ages of 5 and 75.
"The consequence of that was that it gave him a seal of approval in the eyes of the British public," Rowan Deacon said. "It consolidated our trust in him. We're not suggesting for one moment that Thatcher or Prince Charles knew what he was really up to. Nonetheless, that seal of approval meant that the weight of his respect and trust was a planet compared to the tiny voices of these women that popped up every now and again."
Especially when you consider Prince Andrew's close friendship with late financier and convicted sex offender Jeffrey Epstein — known for his "Pedophile Island" — it might be hard to believe that neither royal knew anything about the sex crimes of Jimmy Savile nor Jeffrey Epstein. However, Prince Andrew has vehemently denied knowing anything about Jeffrey Epstein's crimes, and there is no evidence to prove Prince Charles was aware of Jimmy Savile's inherent evil.
Jimmy Savile: A British Horror Story is currently streaming on Netflix.