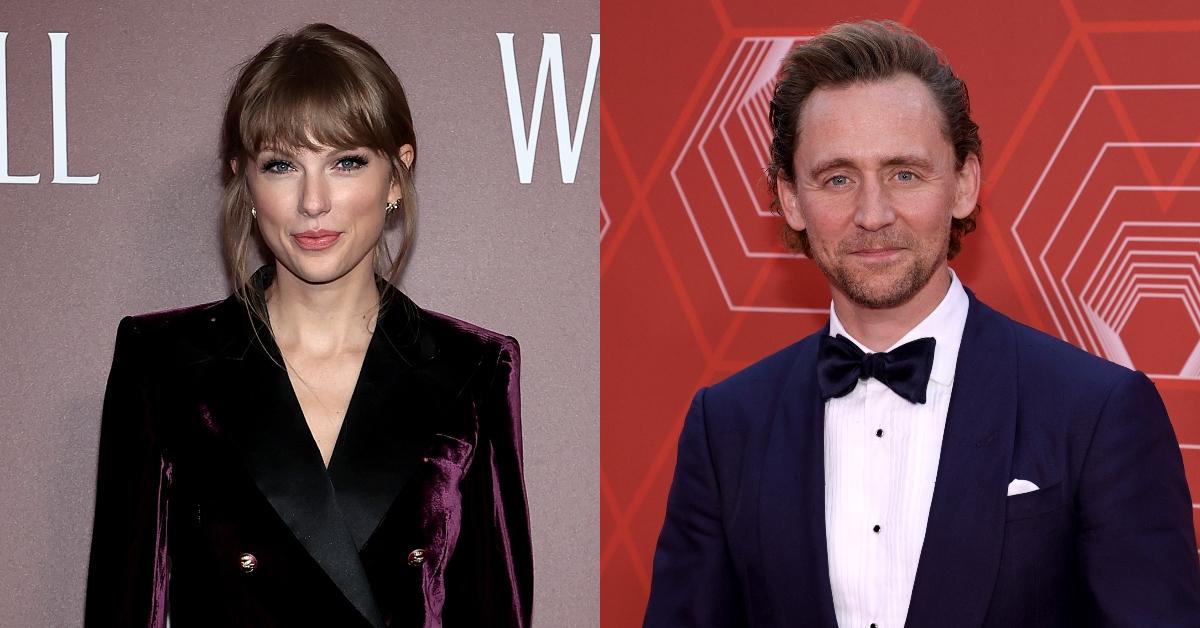 Did Taylor Swift Cheat on Tom Hiddleston? Breaking Down Lyrics On "Reputation"
In 2016, Taylor Swift and Tom Hiddleston's whirlwind summer romance shocked the world. Their highly-publicized relationship was out of the blue and completely ridiculous (cut to a photo of Tom Hiddleston wearing the infamous "I Heart T.S." tank top).
The "Hiddleswift" agenda just as fast as it began, and of course, Taylor did what she always does: Writes an entire album bashing her former flame.
Article continues below advertisement
Her sixth studio album, "Reputation," dropped in the fall of 2017, and there are cryptic messages hidden within the lyrics that suggest Taylor wasn't that interested in Tom at all. Shortly after she split from Tom, Taylor entered a relationship with her current boyfriend, Joe Alwyn.
Many are curious to know: Did Taylor Swift cheat on Tom Hiddleston? Was Tom a rebound relationship for Taylor? Keep reading to find out as we dissect the lyrics of "Reputation."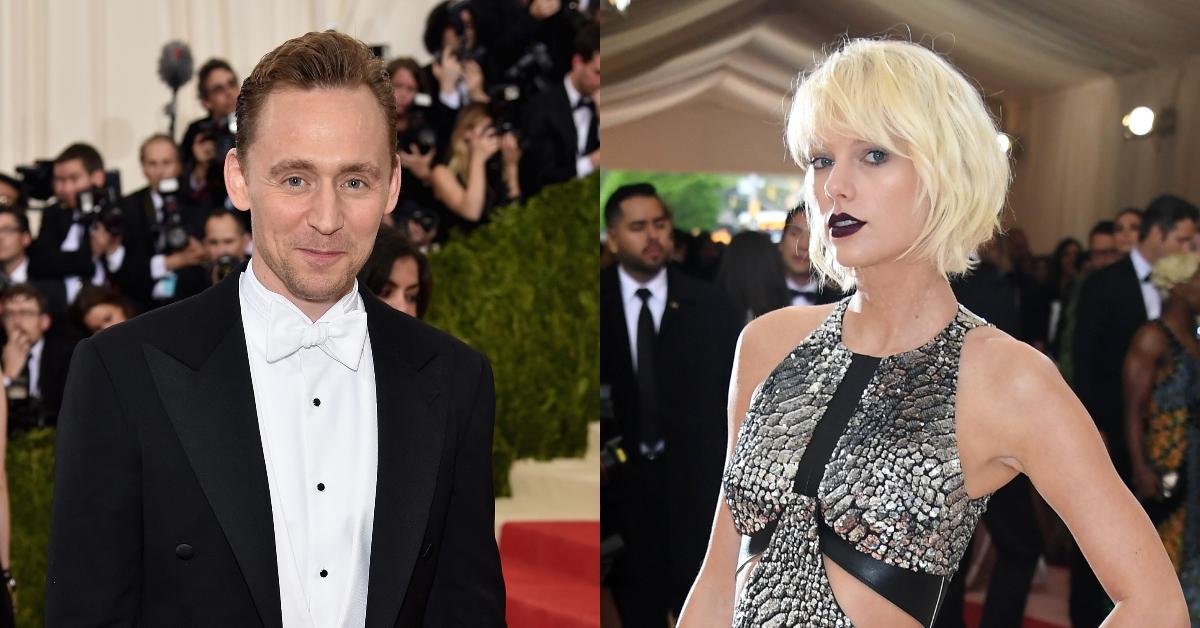 Article continues below advertisement
Did Taylor Swift cheat on Tom Hiddleston?
First, we need to provide some context on Taylor's love life. Taylor met both Tom and Joe at the 2016 Met Gala (might we add she was still with Calvin Harris at this time), and though she entered a relationship with Tom, she couldn't stop thinking about Joe.
So while we don't think Taylor was truly unfaithful, we believe she did emotionally cheat on Tom Hiddleston. How would you feel if your significant other reveals they were thinking of someone else while dating you? Pretty awful, right?
Now, this leads us to our first lyrical analysis — "Gorgeous." The promotional single supports the rumors that Taylor cheated on Tom Hiddleston in 2016 with Joe Alwyn.
"And I got a boyfriend, he's older than us / He's in the club doin' I don't know what," Taylor sings in the first verse. The boyfriend in question here is undoubtedly Tom Hiddleston. The actor was born on Feb. 9, 1981, which confirmed he is older than Taylor and Joe.
Article continues below advertisement
In the second verse, Taylor belts, "If you've got a girlfriend, I'm jealous of her / But if you're single that's honestly worse / 'Cause you're so gorgeous it actually hurts (Honey, it hurts)." Taylor expands on what she says in the first verse, stating that even if this guy (Joe) is single, she can't be with him because she already has a boyfriend (Tom).
Article continues below advertisement
Taylor drags Tom Hiddleston on "I Did Something Bad."
Taylor also shades Tom Hiddleston on her track, "I Did Something Bad."
It seems she loves dissing him in the second verse of her songs because she sings, "I never trust a playboy, but they love me / So I fly 'em all around the world / And I let them think they saved me / They never see it comin', what I do next / This is how the world works / You gotta leave before you get left."
Article continues below advertisement
During their three-month romance, Taylor and Tom went on several high-profile trips around the world. Per Travel and Leisure, the pair traveled 6,500 miles in the first two weeks of their relationship.
"Taylor felt he wanted to take the relationship to be too public, and she was not happy about it and thought it was too much publicity," a source close to Taylor told E! News in Sept. 2016.
"Getaway Car" tells us Tom Hiddleston was Taylor's rebound.
If that doesn't convince you that Taylor never had feelings for Tom Hiddleston, then "Getaway Car" will change your mind. The entire song references Taylor's rebound relationship with Tom as the reason to end her ill-fated romance with Calvin Harris. She even sings, "It was the great escape, the prison break." Is this not cruel?
Article continues below advertisement
Taylor says she and Tom were cursed from the beginning, and their relationship would never get far. To make matters worse, Taylor sings in the chorus, "Don't pretend it's such a mystery / Think about the place where you first met me." While Tom is shocked about Taylor's decision to break up with him, she tells him to think about the 2016 Met Gala, which is the night she also met Joe Alwyn.
Article continues below advertisement
While both Taylor Swift and Tom Hiddleston have moved on with other people, it took a while for Tom to show his face in the public eye after their split. Essentially, Tom looked like a fool for a few months, but thankfully, he only got stronger. Also, Tom's interview with GQ in Feb. 2017 hints that the relationship seemed to have changed his perspective on fame and his personal life.
With Taylor recently re-recording her albums to own the rights herself, many wonder if Taylor will drag Tom Hiddleston through the mud. If "Reputation" is up next, then the Tom Hiddleston fandom needs to gear up to protect their man from any slander similar to Jake Gyllenhaal.