Does Blumhouse's Hyped Horror Movie 'M3GAN' Have a Post-Credits Scene?
Fans of the super-hyped horror flick 'M3GAN' are hoping and praying for more unhinged AI-doll horror. Does 'M3gan' have a post-credits scene?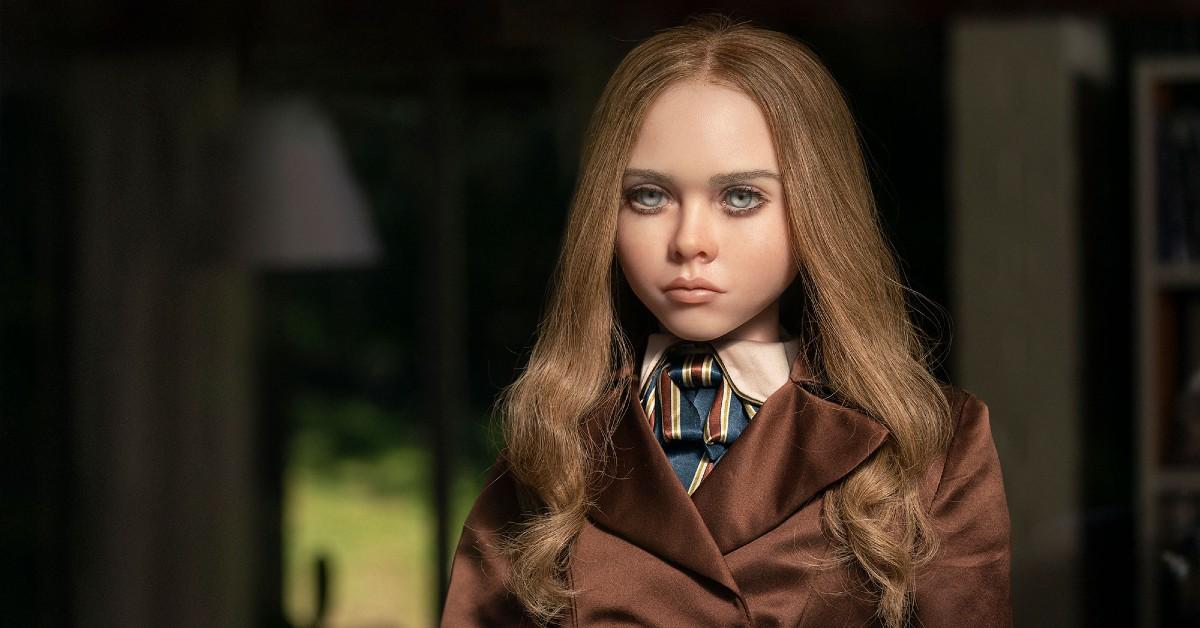 Spoiler Alert: This article contains spoilers for M3GAN.
In an unbelievable 2023 twist, Blumhouse's low-budget, AI-doll horror flick M3GAN totally slayed with critics, earning a Rotten Tomatoes score of 95 percent. Though our brains could hardly compute the news, we're thrilled to relay that the techy, meme-worthy movie lives up to the massive hype.
Article continues below advertisement
Gerard Johnstone's film follows hard-headed, career-focused toy roboticist Gemma (Allison Williams), who spontaneously becomes a guardian to her 8-year-old niece, Cady (Violet McGraw). Boasting zero maternal instincts of her own, Auntie Gemma creates a life-size ($10,000) toy robot that tends to all of Cady's needs, including her emotional ones. As you can imagine, the negative side of attachment theory comes into play.
Named M3GAN (Amie Donald, Jenna Davis) — which stands for Model 3 Generative Android — said robot is an eerily realistic, blonde-haired doll programmed to "pair" with a child, protecting them at all costs. M3GAN's protective intentions naturally lead her down a dark, murderous path. Along with shocking violence, expect eccentric dancing, Jeopardy!-esque trivia, and a bizarre rendition of "Titanium" from M3GAN.
Let's face it, we horror fans can be greedy. As the credits roll, some viewers will surely hope for additional chaos at the silicone-covered hands of M3GAN. Is there a post-credits scene?
Article continues below advertisement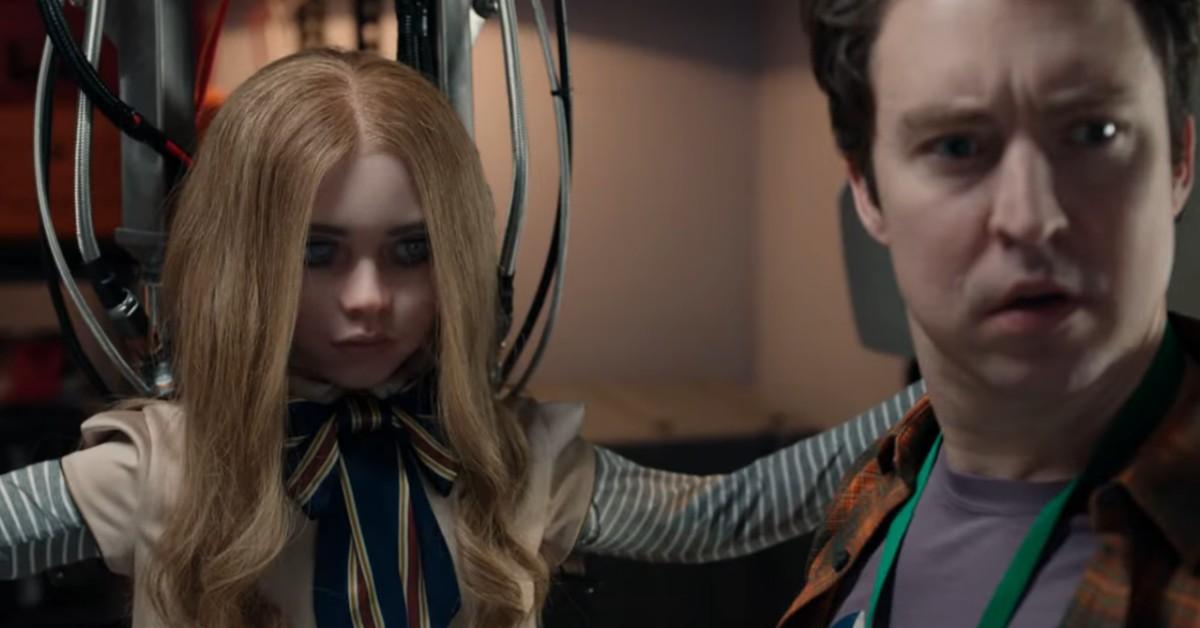 Here's why an after-credits 'M3GAN' scene wouldn't have worked.
Given that Blumhouse Productions is known for the Paranormal Activity, Insidious, and The Purge franchises, there's certainly potential to expand the M3GAN universe. Not only that, but James Wan is one of the film's producers. For those who don't know, James Wan is a modern horror legend. He directed the first two Conjuring films and was heavily involved in later Conjuring universe entries (The Nun and Annabelle movies).
Article continues below advertisement
Also the director of 2021's Malignant, James Wan's involvement in M3GAN is just another reason it's destined to have a sequel. He seems to adore sequels and spinoffs.
Though M3GAN does not boast a post-credits scene, it didn't need one. This isn't the MCU, folks. Spoilers ahead!
After a Terminator-like brawl (we're gifted with some explosive robot-on-robot action), Cady, Gemma, and Gemma's college robot creation, named Bruce, defeat M3GAN. But, of course, M3GAN is always one step ahead of our warm-blooded protagonists.
See, earlier in the film, M3GAN manipulates Gemma's Alexa-like device, Elsie (ruh-roh). So, when the final shot of the movie showcases Elsie's lights spontaneously flickering on, it's implied that M3GAN's data has fully taken over the less-advanced robot. Her physical form may be destroyed, but M3GAN lives on. With an open-ended finale like that, there's no need for a post-credits scene.
M3GAN is currently playing in theaters.