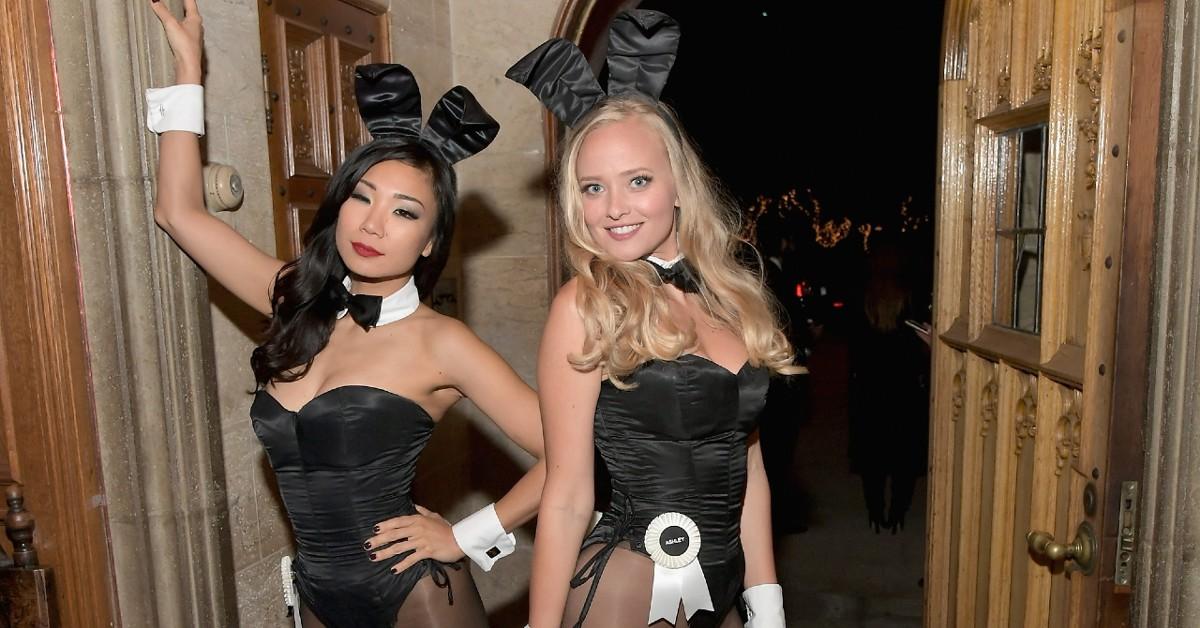 The Infamous Playboy Mansion Held a Slew of Dark and Seedy Secrets — Does It Still Exist?
At the end of the day, secrets have a way of coming out, especially in the year of 2022. Former Playboy bunny and the late Hugh Hefner's ex-girlfriend Holly Madison left the infamous Playboy Mansion back in 2008, keeping dark secrets bottled up until the release of her 2016 autobiographical book, Down the Rabbit Hole: Curious Adventures and Cautionary Tales of a Former Playboy Bunny.
Article continues below advertisement
While The Girls Next Door star's literary telling of the Playboy Mansion's inner-workings made headlines left and right in 2016, A&E's new 10-part docuseries Secrets of Playboy showcases the vile, manipulative, and degrading personal experiences of several former playmates, bunnies, and insiders. Holly herself — who dated Hugh Hefner from 2001 to 2008, even landing the coveted spot of his "No. 1 girlfriend" — appears in the docuseries, as well as former bunny Bridget Marquardt.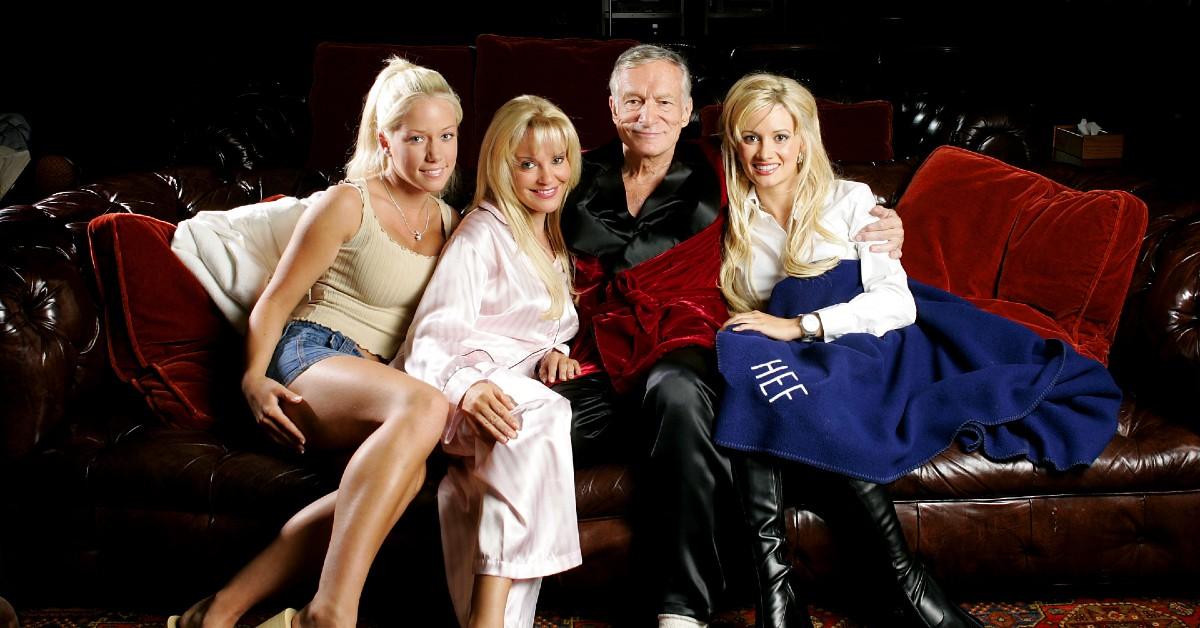 Article continues below advertisement
With its intimidating metal gate, fuzzy white carpets, screening room, and literal zoo, the Playboy Mansion was once notorious for its opulent parties and exclusive nature. These days, its barely-there veil of sexual liberation, luxury, and air of mystery has been torn down by its victims, with Holly Madison describing the events that took place there as "cult-like."
But, when it comes down to it, the Playboy Mansion is just a giant, wealthy LA residence. The misogynistic, hedonistic evil lived inside the person of Hugh Hefner, not the mansion.
Does the Playboy Mansion still exist?
Per CBS News, Hugh Hefner — the late founder and editor-in-chief of Playboy magazine — purchased the Holmby Hills mansion for $1.1 million back in 1971. Built in 1927, the controversial, bunny-laced palace later sold for a whopping $100 million in 2016. While it obviously still exists, it no longer acts as the Playboy Mansion.
It was purchased by Hef's next door neighbor, Daren Metropoulos — aka "the former co-owner and co-CEO of Pabst Brewing Company and a co-owner of Hostess Brands."
Article continues below advertisement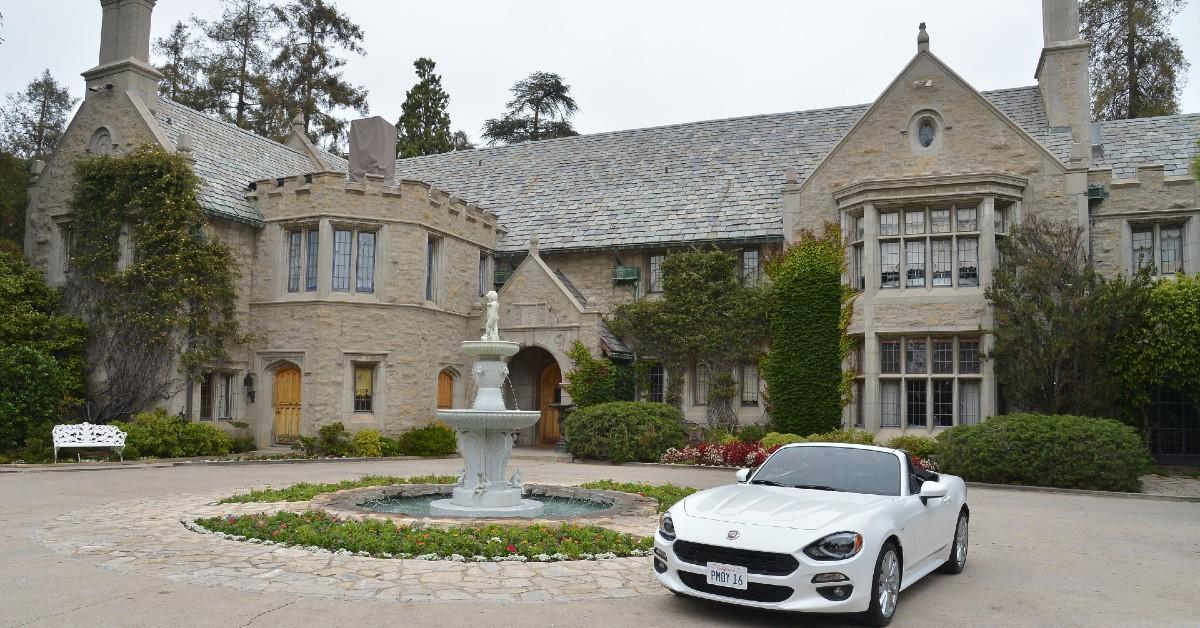 With its 29 rooms — as well as a game house, wine cellar, gym, tennis court, and swimming pool — Daren described the Gothic Tudor mansion as a "masterpiece in design," according to Architectural Digest. Said masterpiece rests on 5.3 acres and was originally designed by American architect Arthur R. Kelly for British department store tycoon Arthur Letts Jr.
Article continues below advertisement
According to one of Daren Metropoulos' reps, terms of the sale allowed Hugh Hefner to live out the rest of his days in the building formerly known as the Playboy Mansion. Media mogul Hugh Hefner passed away on Sept. 27, 2017, at 91 years old.
No matter what Daren Metropoulos does to the place (or how vigorously it's scrubbed and bleached), the former Playboy Mansion will forever be stained with a history of aggressive male chauvinism parading around as sexual liberation.
The first two episodes of Secrets of Playboy premiere Monday, Jan, 24, 2022, at 9 p.m. EST on A&E.