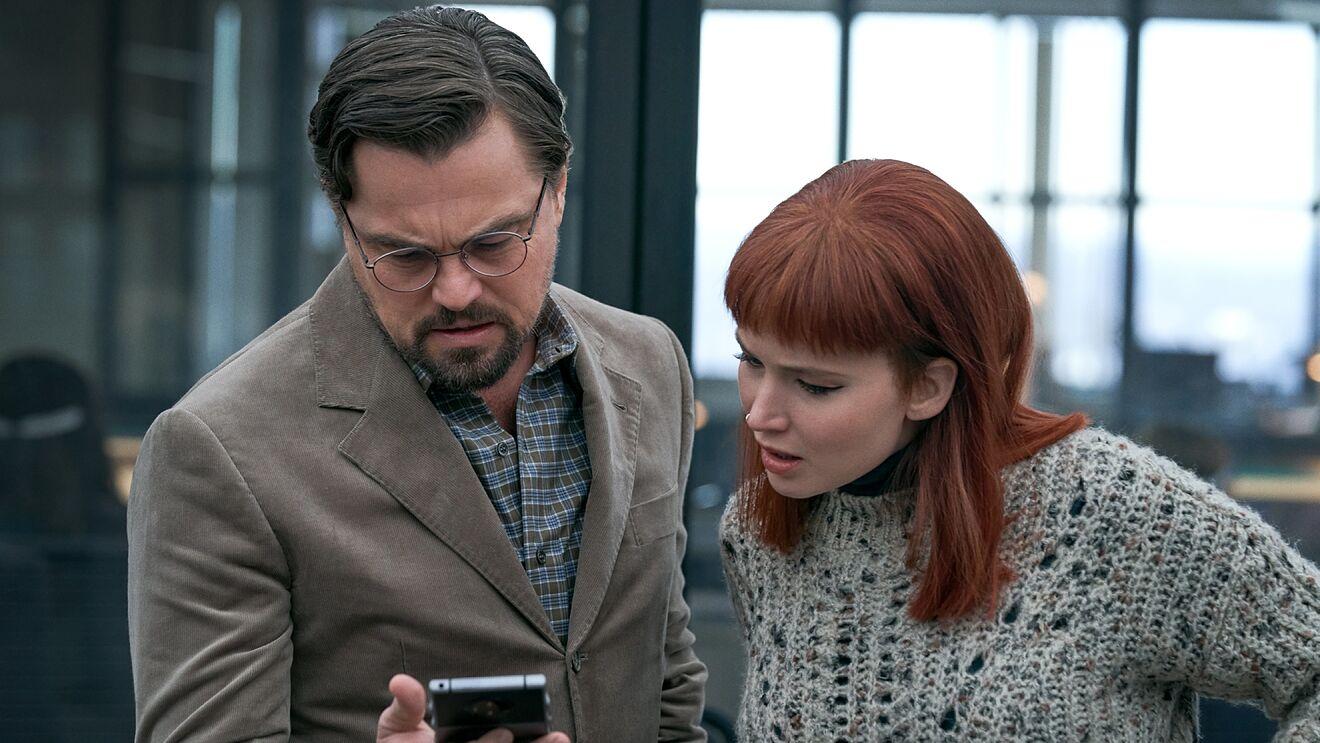 The Most Genius Easter Egg in Netflix's 'Don't Look Up' Is the BASH Phone Number
Adam McKay's Netflix's latest movie Don't Look Up hits the nail on the head in portraying how ignorant society is when it comes to addressing a global crisis.
In the comedy-drama, Jennifer Lawrence plays astronomer Kate Dibiasky, who discovers that a massive comet is heading towards Earth and is going to kill us all. Alongside her professor Dr. Randall Mindy, played by Leonardo DiCaprio, she tries to warn the White House and the world about this imminent and time-sensitive danger.
Article continues below advertisement
But when BASH Cellular CEO (think Elon Musk, Mark Zuckerberg, and Jeff Bezos all combined into one!) discovers that this planet-killing comet is rife with minerals that can be mined for profit, the mission to save planet Earth is off and the mission to make the rich even richer is on.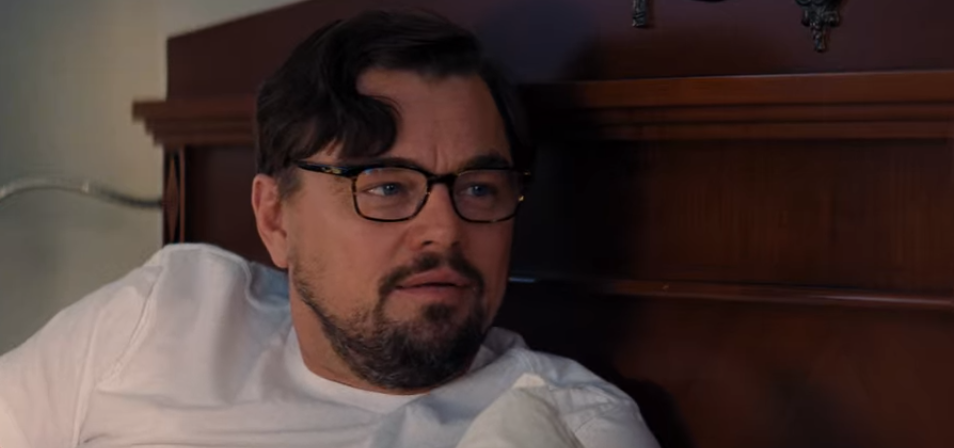 Article continues below advertisement
By this point, Dr. Mindy, who has been coined the nation's sexiest scientist, just plays along, as there really isn't much left that he can do. He stars in a government PSA that provides a phone number for folks to call for "peace of mind" as the comet and their death looms closer.
A few curious Don't Look Up viewers actually dialed the phone number in the movie to see if it was real. And while it didn't lead to a comet support helpline, it did lead to something. Keep scrolling to find out.
The BASH "Peace of Mind" phone number is actually a Hot Singles in Your Area phone number.
"Right now, millions of you are having these same doubts and questions about the approaching comet. That is why BASH Cellular, in conjunction with the United States government, is creating a new hotline, free of charge, to answer all of your questions. And who knows: Maybe, just maybe one of our scientists ... can be that friend we all need to lean on during uncertain times," Dr. Mindy says during the commercial.
Article continues below advertisement
The phone number is also flashed on the screen, as a narrator says, "Call 1-800-532-4500 for peace of mind. Offer only available to BASH customers. Details of your call may be shared with other subsidiaries to enhance your future customer experience. Data and roaming charges apply."
A few users on Twitter actually decided to punch those numbers into their phones to learn that it is a real hotline ... designed to meet hot singles.
Article continues below advertisement
The hotline, in real life, is answered by a woman's voice that says, "Welcome to America's hottest hotline. Guys, hot ladies are waiting to talk to you. Press 1 now. Ladies, to talk to interesting and exciting guys free, press 2 to connect free now."
Article continues below advertisement
People magazine reached out to Netflix to learn whether the inclusion of the phone number was intentional or not, but the platform did not respond.
So, was the BASH phone number a hidden Easter Egg in 'Don't Look Up?'
Unfortunately, Netflix has not confirmed whether or not the phone number was used in the film on purpose. However, there's a good chance it was.
Think about it. This isn't Netflix's nor Adam McKay's first rodeo. We're talking about a group of seasoned film professionals who are likely familiar with the guidelines for dropping digits in a movie. Not to mention, the number goes to an oddly specific and active phone line. If they wanted a fake number, they could have easily found one.
Article continues below advertisement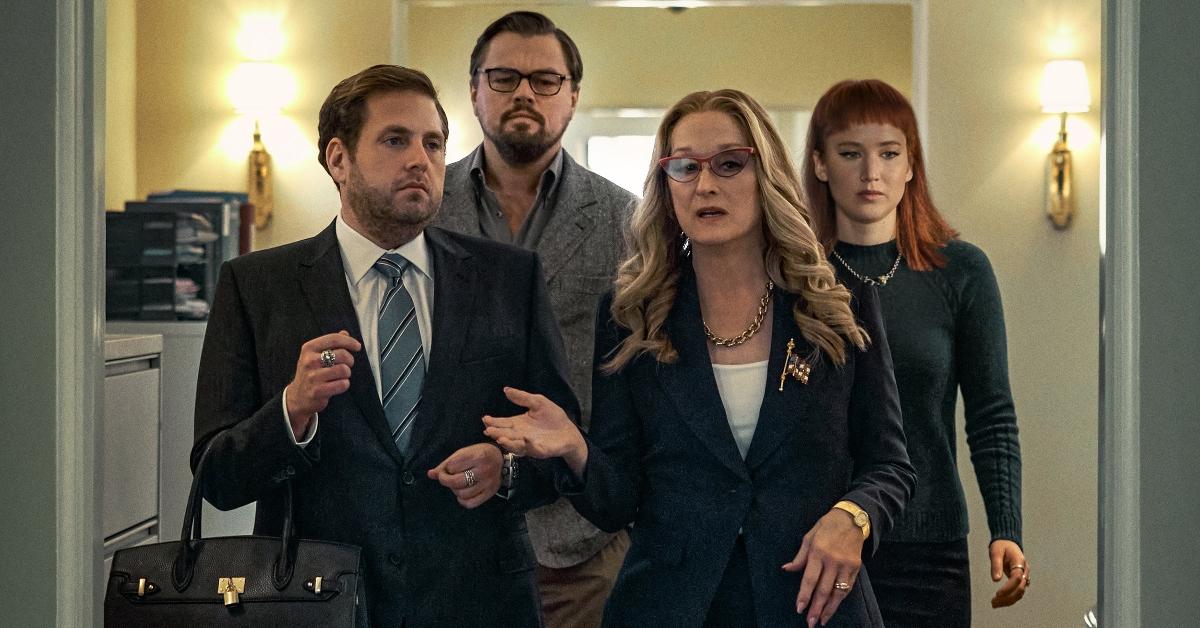 But, if for some reason every 10 digit combination in existence somehow correlated with a phone number in real life, they could have tweaked the PSA to delete the phone number or instead, offered another way (like a chatbot or app) for concerned citizens to seek help.
Regardless, this hilarious feat further strengthens the movie's message that most people tend to miss the point when it comes to important matters.
Article continues below advertisement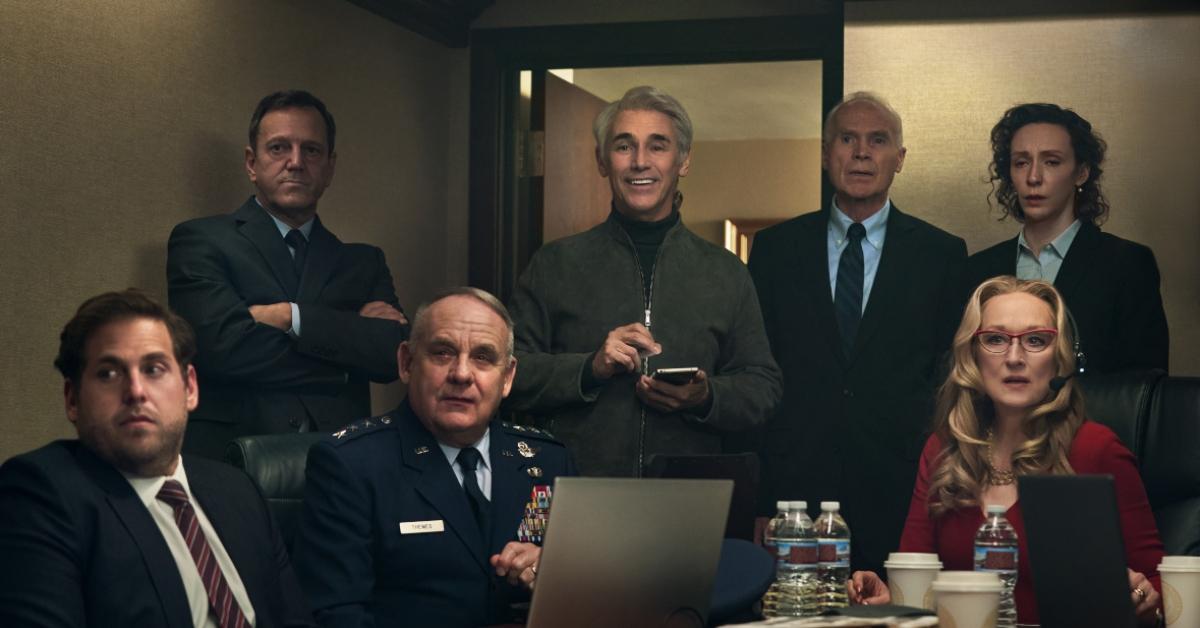 Because for someone to have dialed this during Don't Look Up, it either means they're a detail-oriented master sleuth extraordinaire who enjoys carefully dissecting movies scene by scene. Or they're someone who didn't realize the film was fiction and was looking for some help processing their comet trauma.
Don't Look Up is now streaming on Netflix.