The Dragons of 'House of the Dragon' — Ranked From Smallest to Biggest
We've ranked the dragon sizes of each creature from 'House of the Dragon.' Their sizes range from just large enough to ride to chamber-filling.
Spoiler alert: This article contains spoilers for Season 1 of House of the Dragon on HBO.
As the title suggests, House of The Dragon is all about the dragons. No, we're not just talking about the self-appointed dragons to which the Targaryens refer themselves. We're here to discuss the massive, scaly, flying, fire-breathing lizards that the royal family uses as mounts. This Game of Thrones prequel series takes place several centuries before the events of the original show. Whereas dragons were all but extinct in GoT, they exist in abundance in House of the Dragon.
Article continues below advertisement
Dragon sizes can vary wildly. While some are barely larger than horses, others can fill an entire chamber. No matter what their sizes are, dragons have proven to be so formidable a force than the Targaryens were able to bolster their claim to the Iron Throne for generations. But some dragons are just bigger than others.
Here are the dragons of House of the Dragon ranked from smallest to biggest.
The smallest: Vermax
This green adolescent dragon is far younger than others in his species, making him the smallest dragon in the series. At his size in Episode 6, he barely stands taller than most of the human dragonkeepers who tend to him.
Article continues below advertisement
Arrax
While still large by normal standards, Arrax is still tiny compared to others of his kind in the series. Ridden by Prince Lucerys Velaryon (Elliot Grihault), Arrax proves to be little competition against the might of full-grown Targaryen-raised dragons.
Article continues below advertisement
Seasmoke
Known as the Sea Snake, Seasmoke is a Targaryen-raised dragon who can easily fit one to two mounted riders atop its back. In the books, he is described as being about the third of the size of Vermithor, a dragon who we'll see later on this list.
Article continues below advertisement
Syrax
This yellow female dragon is ridden by a young Princess Rhaenyra Targaryen (Milly Alcock) in the first two episodes of the series. As she is the favorite child of King Viserys (Paddy Considine), her ambition is only matched by her skill at riding a dragon.
Article continues below advertisement
Meleys
It's with Melys that we officially start getting into big dragon energy. Ridden by Princess Rhaenys Targaryen (Eve Best), Meleys and her formidable size play a crucial part in the battle against Alicent Hightower (Olivia Cooke).
Article continues below advertisement
Caraxes
What Caraxes may lack in sheer size he makes up for in length. Born with rare deformities, he has the longest neck of any of the dragons on this list and was once ridden by one of Prince Daemon Targaryen (Matt Smith).
Article continues below advertisement
Vermithor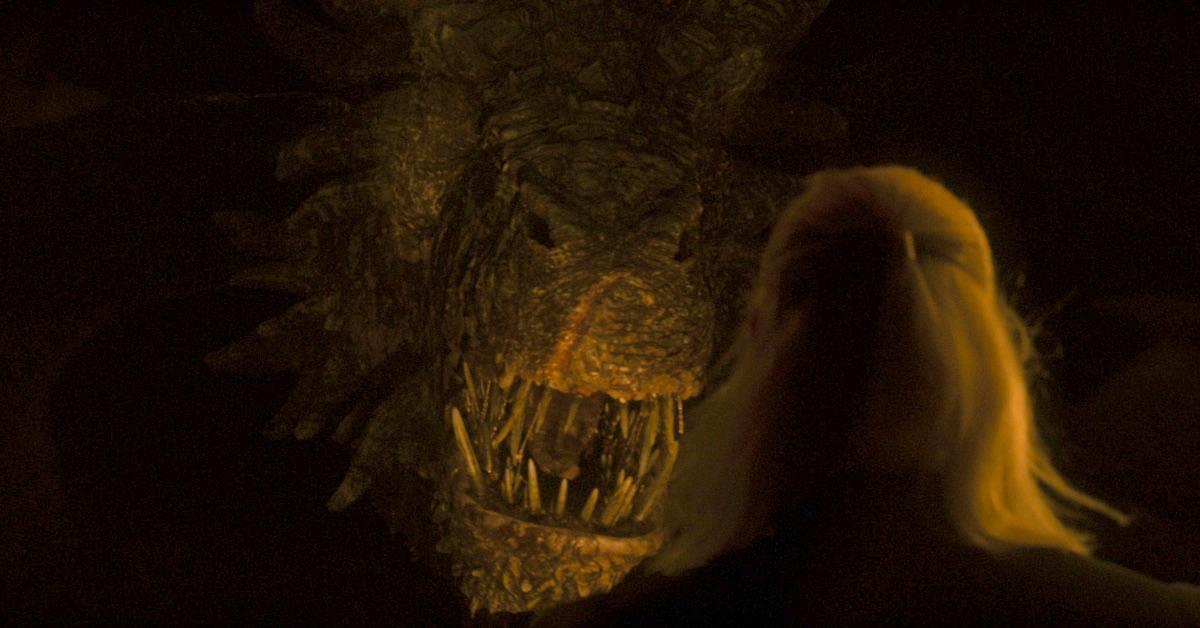 The only thing scarier than a dragon is an untamed one, a wild beast with no master who can essentially wreak havoc on anyone and anything. That status goes to Vermithor, an enormous and towering dragon who resides in Dragonstone. His size is second only to a select few.
Article continues below advertisement
The largest dragon: Vhagar
The award for the largest dragon in the series thus far goes Vhagar, named after one of the gods of Old Valyria. She was originally ridden by Queen Visenya during Aegon's Conquest and remains one of the largest dragons that the family has tamed.
In the books, Tyrion Lannister describes Vhagar as so big that you could ride a house down her gullet.
Article continues below advertisement
Honorable mention: Balerion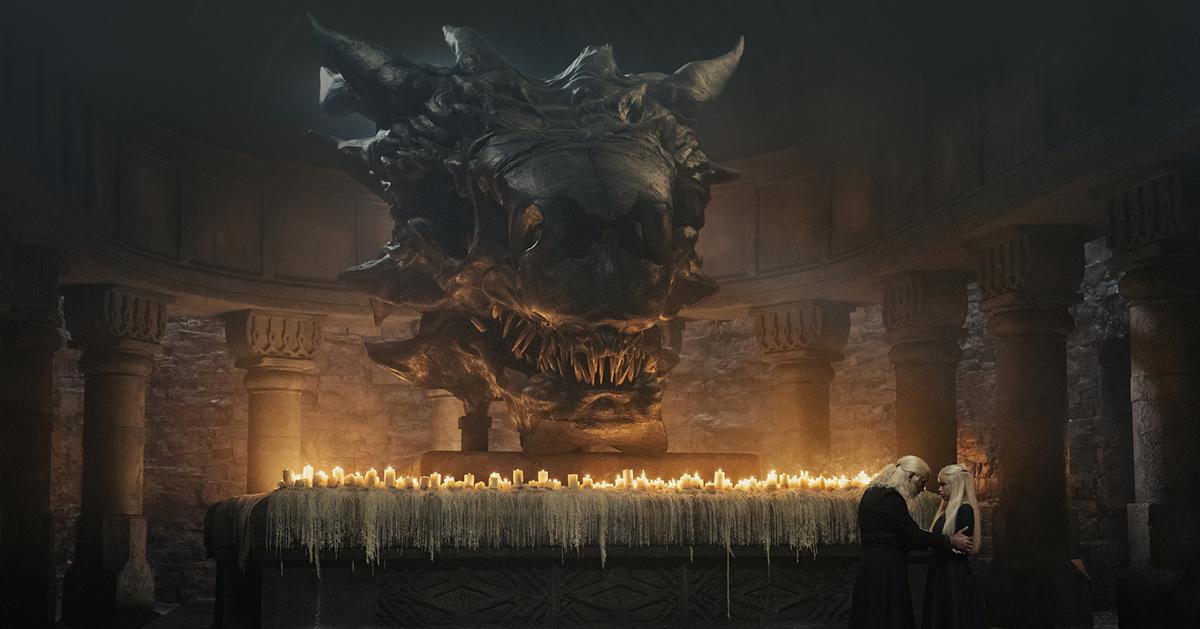 Though Balerion has long since passed by the start of the series, King Viserys's dearly departed steed deserves special mention on this list. The Red Keep serves as his final resting place, where his skull alone fills the chamber with its immensity.
Season 1 of House of the Dragon is currently streaming on HBO Max.