Drake Will Finally Address His Old Beef With DMX on the 'Drink Champs' Podcast
Drake has been involved in plenty of musical beefs throughout the course of his career, but why did he have problems with the late DMX? Details.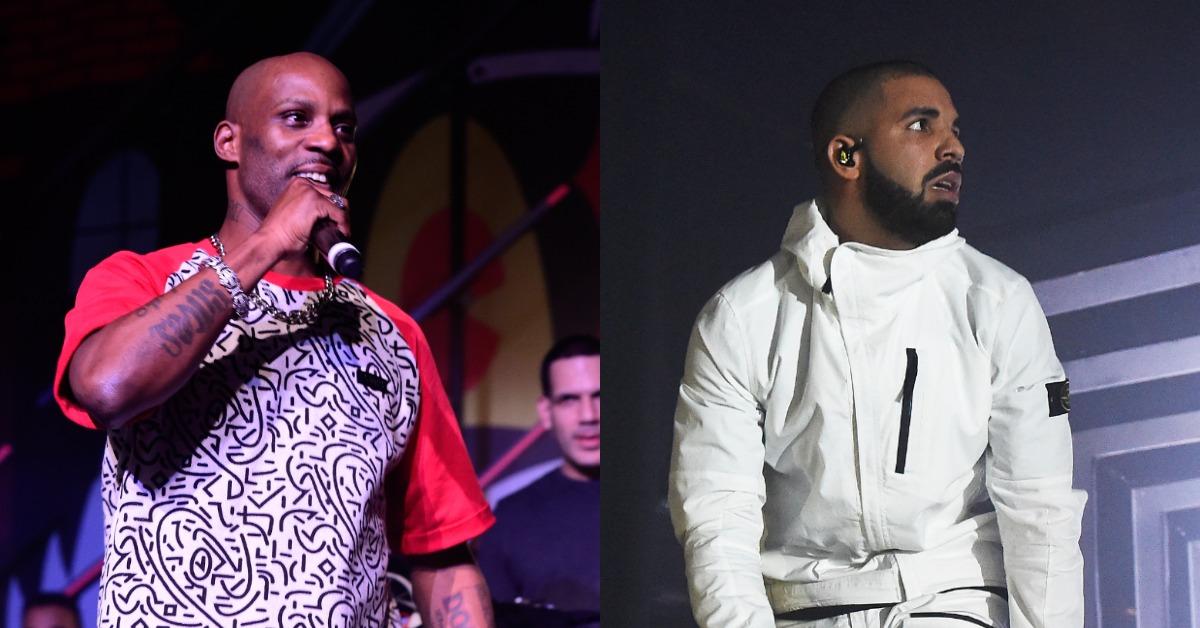 It seems as though Drake can't go more than a few years without beefing with another high-profile artist in hip-hop music. Whether it be Meek Mill, Jay-Z, Pusha T, or Kanye West, the Canadian superstar has been caught up in quite a lot of feuding throughout his career.
Article continues below advertisement
Those weren't the only people Drake has had problems with, however, as even he and the late DMX were caught up in beef that spanned quite a few years prior to the latter's untimely death. With that being said, it appears as though Drake may finally be ready to spill the beans regarding his problems with the "X Gon' Give It to Ya" rapper in a forthcoming episode of the Drink Champs podcast.
Keep reading for an explanation of the known facts surrounding Drake and DMX's beef.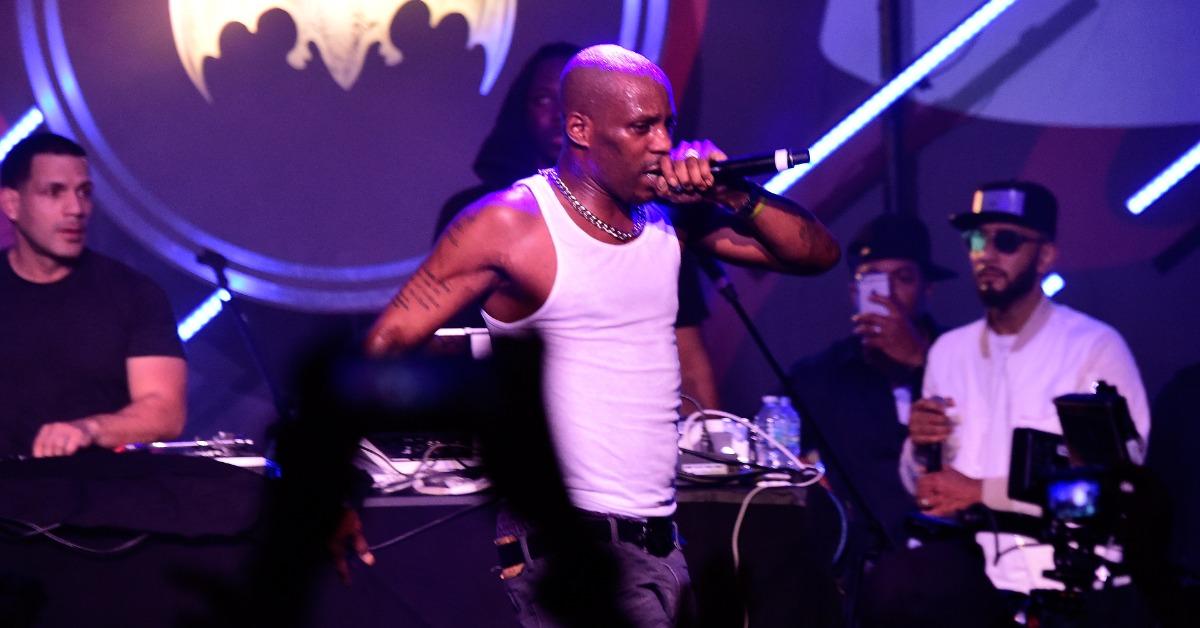 Article continues below advertisement
Drake and DMX's beef started when the latter slammed him during a 2012 interview.
During a 2012 appearance on The Breakfast Club, DMX took a few pretty harsh shots at Drake, who was just beginning to turn into the massive star that he is today.
"I don't like anything about Drake," he said at the time. "I don't like his f---ing voice; I don't like the s--t he talks about; I don't like his face; I don't like the way he walks. Nothing. I don't like his haircut."
Later in that same year, DMX doubled down on his claims about how Drake annoyed him. While speaking with Sway Calloway on RapFix Live (per MTV), the rapper claimed that Drake "has talent, but it's kinda redundant, it's kinda the same all the time to me personally. It's an annoying sound."
He then compared Drake's music to the sound of a washing machine, mocking him while making a grating noise.
Article continues below advertisement
That wasn't DMX's only gripe with Drake, however, as he also said that year that a lot of his problems with the rapper had to do with his alleged work on a posthumous Aaliyah project.
"I'm kinda feelin' some kinda way about the fact that you been commissioned," the late "Damien" rapper said, "that you been blessed, you've been given the opportunity to do the Aaliyah album yet you don't include anybody that she worked with personally."
"I'ma tell you why I'm mad, son," he added, referencing the Notorious B.I.G.
Article continues below advertisement
Drake never responded to DMX publicly, but the two made amends a few years later.
A few years after this all transpired, DMX changed his tone regarding Drake entirely. During another appearance on The Breakfast Club in 2016, he mentioned that he and Drake were finally on good terms.
The rapper said that Drake reached out to him to sample his music on "Views," his 2016 album, which made the former reevaluate why he was mad at him at all.
DMX noted, "It caused me to be like, 'Yo, you didn't like this dude for all the wrong reasons.' For him to want to use a song of mine, and then to be man enough to make that call, I was like, 'Hat's off, homie.' That was a real move, it took a man to make a move like that. I salute him for that."
He added that Drake mentioned how big of a fan he is of DMX's music, which the rapper called "humbling." This appears to have marked the last time the beef was spoken about prior to DMX's death on April 9, 2021.
Article continues below advertisement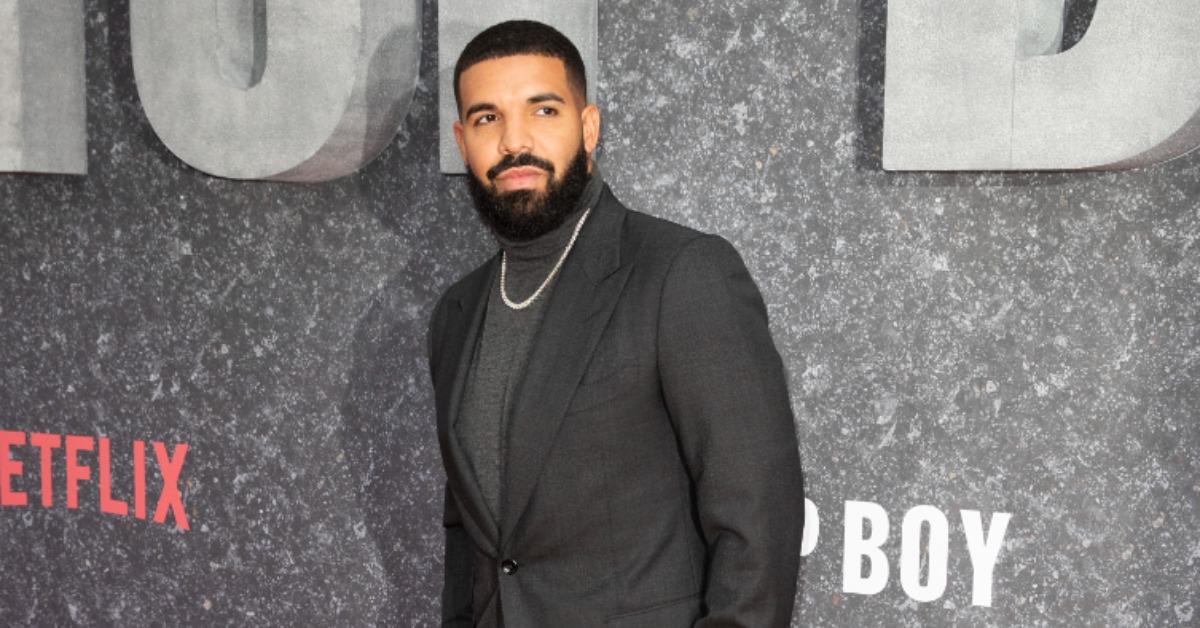 Now, Drake is set to tell his side of the tale on an upcoming episode of the 'Drink Champs' podcast.
Although an appearance has been teased ever since April 2021, Drake is finally set to sit down with fellow rapper N.O.R.E for his Drink Champs podcast on Sept. 27, 2021. In the episode, he allegedly will finally speak about his side of the beef with DMX. The actual air date for the conversation hasn't been revealed yet, but N.O.R.E claims that it will completely unpack what happened between the "Hotline Bling" singer and DMX.
In an Instagram post teasing the upcoming podcast episode, N.O.R.E mentioned that he had something to do with the two stars' beef being squashed back in 2016. He wrote that "a lot of people don't know but I squashed the beef between DMX and Drake thru my boy 40, but we will save that for Drink Champs!!! Gotta big up Ovo 40!!! Armand and fancy."
Until then, fans will simply have to wait for the teased episode to air for further details on Drake's take on the former beef with the late rapper.