Drew Sidora's Sister May Have Seen Her and Ralph Pittman's Divorce Coming
'RHOA' fans met Drew Sidora's sister in Season 15. Drew's estranged husband, Ralph Pittman, "banned" Allison from entering their house in 2020.
Article continues below advertisement
The pair's split comes after eight years of marriage, two of which were displayed on RHOA when Drew became a full-time peach holder. As Season 15 progressed, the reasons the couple parted ways became even less apparent since they didn't discuss their issues much. Instead, Drew introduced fans to her formerly estranged sister — Allison Jordan.
Here's the scoop on Drew's sister, her resurgence in Drew's life, and how Ralph contributed to their distance.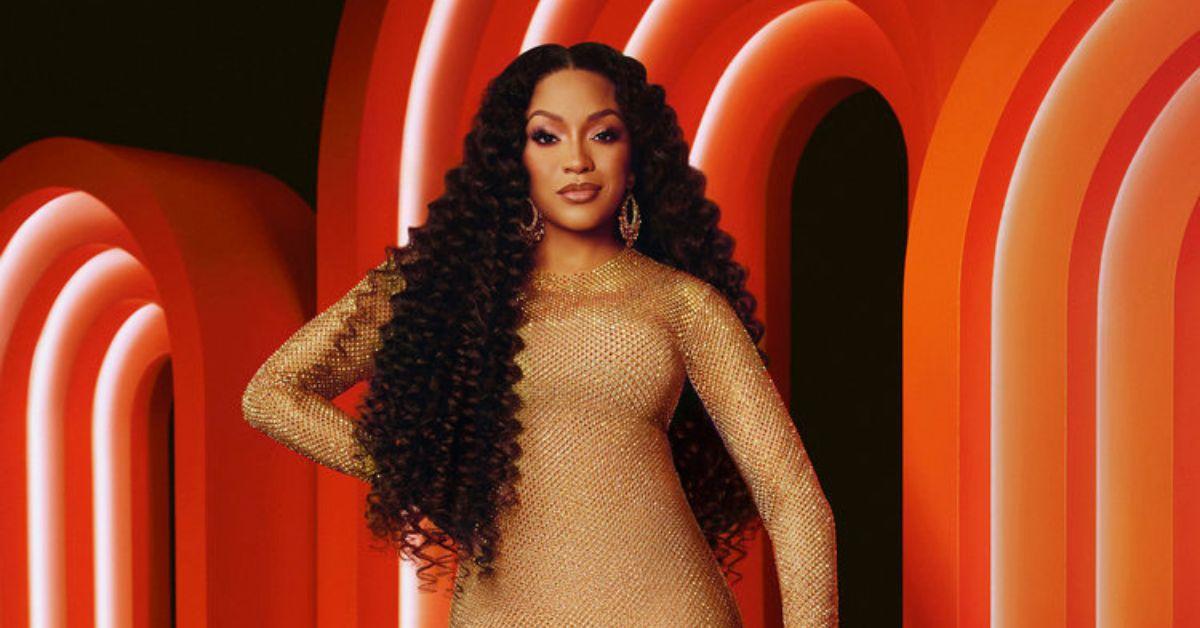 Article continues below advertisement
Drew Sidora didn't speak to her sister after she called Ralph Pittman "controlling."
Drew joined RHOA in Season 13. While she only became a Bravolebrity in 2020, Drew is no stranger to the entertainment industry. The Chicago, Ill. native has been singing, acting, and dancing since she was a child and has credits in multiple projects, including Step Up, The Game, and That's So Raven, to name a few.
Though she was already a star pre-Housewives, Drew's reality TV reign allowed fans to see her behind-the-scenes family drama. During Season 15, she shared with viewers that one of her most significant personal squabbles happened when the cameras weren't rolling.
Article continues below advertisement
In Season 15, Episode 8, "Rollerskates and Blind Dates," Drew opened up about her relationship with her older sister, Allison. She explained on the show that she and Allison had an extremely close bond growing up, and she compared her big sis to a "second mom." Allison, who has 35 years of entertainment management experience, also managed Drew's career before they fell out in 2020.
Article continues below advertisement
According to Drew, Allison quit being her manager amid her mental health struggles. The "Already Know" singer also stated that her sister and Ralph had a problematic relationship that became so intense that Ralph "banned" Allison from coming over to their house "for a very long time" after Allison called him "controlling."
"Allison and Ralph were really butting heads, and she made some pretty serious accusations about Ralph being controlling and manipulative," Drew recalled in a confessional. "So, for that reason, she was banned from our home for a few years."
Article continues below advertisement
Drew later explained she felt torn between Ralph and Allison and wanted them to be "on a united front" in supporting Allison's "healing journey." While Ralph said Allison did "a lot of things" that "truly interrupted our relationship," the in-laws hugged it out at Drew's video shoot.
Article continues below advertisement
Allison addressed Drew Sidora and LeBron James's affair rumors.
Sadly, we already know Drew and Ralph were headed for more significant problems after he and Allison forgave one another. But based on Drew and Allison's respective Instagram accounts, the sisters are getting along just fine.
In June 2023, Allison — who hosts a mental health podcast called The Brain Truth — posted a snap with Drew to celebrate her RHOA debut. The lovefest came one year after Allison defended her sister when Drew shared with the world that she once dated LeBron James.
Article continues below advertisement
Following Drew's admission, many fans side-eyed the Sister Code star for possibly dating a married man. However, Allison chimed in on her Instagram and stated they dated before LeBron married his high school sweetheart Savannah James in 2013.
Article continues below advertisement
Drew Sidora also opened up about her parents on 'RHOA.'
Allison's defense of her sister likely stems from their close relationship. The sisters have their parents, Jeanette and Robert Jordan, to thank for their tight-knit bond.
Drew's parents are from Chicago, where Jeanette served as a pastor, and her father was a pediatrician. Drew's mother has often appeared on RHOA and famously moved in with Drew and Ralph during the COVID-19 lockdowns. Her father also made a few cameos, including an emotional scene in Season 15.
Article continues below advertisement
During the second episode of the season, Drew revealed she was in Chicago caring for her father, causing her to miss Sanya Richards-Ross's party for her husband, Aaron Ross. While discussing her father's Alzheimer's diagnosis, Drew explained how music keeps her and her father close as his memory deteriorates.
"My dad does not recognize me all the time, but when he heard me singing and knew that it was me, I was extremely emotional," Drew explained. "Because that has been our connection my whole life."
Drew also said her venture back into music is what's helping her stay focused during her family's troubling time. While sharing why she decided to take her singing career more seriously, Drew declared, "I am doing it for him," and wished her dad could see all her work on making her dreams of being onstage a reality.
Catch new episodes of The Real Housewives of Atlanta Sundays at 8 p.m. EST on Bravo.