Emily Ratajkowski's Kid Is "Number One" in Her Life No Matter Who She's Dating
Emily Ratajkowski shares a kid with her ex-husband. The model openly talked about pregnancy and raising her son. Let's see what Emily has said.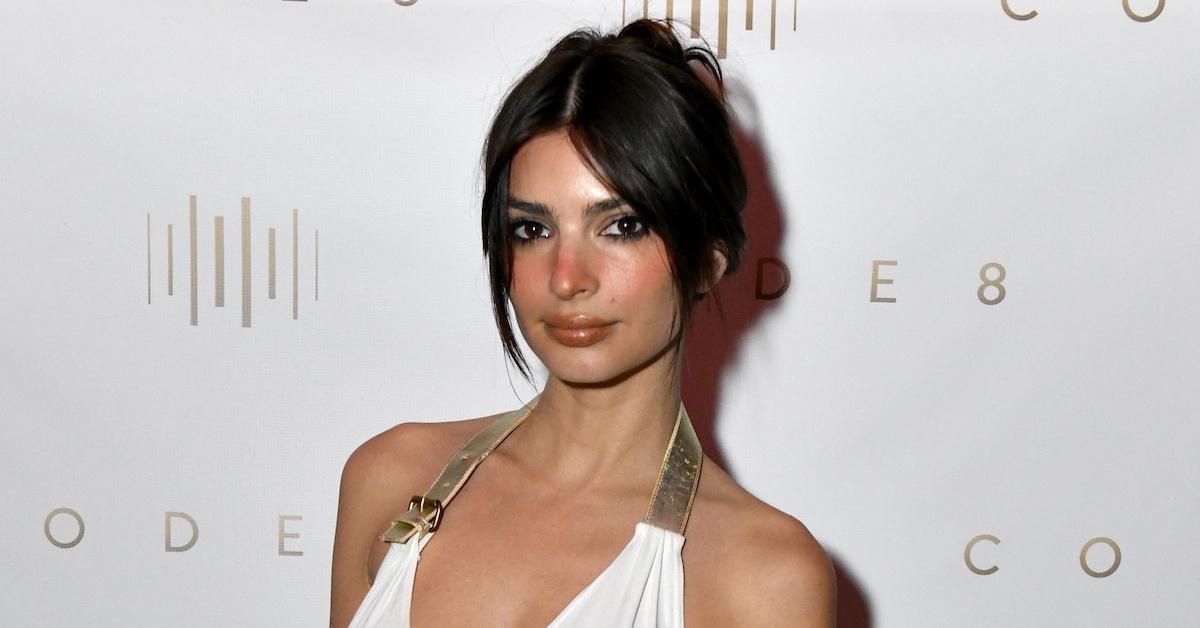 Article continues below advertisement
Refreshingly, Emily is always an open book when it comes to sharing her motherhood journey. From speaking about her pregnancy more candidly than most celebrities, to posting frequently about her son on social media, read on to find out what this mom's experience raising her kid is like.
Emily Ratajkowski's kid's journey has been chronicled since her pregnancy.
In October of 2020, Emily would reveal to her fans that she was expecting her first baby with Sebastian. From minute one, two things were clear: One, Emily was going to show off her baby bump. And two, the very successful model and her husband decided not to reveal their child's sex.
Article continues below advertisement
Emily shared one image of her burgeoning belly along with a caption that made many fans fall in love with her candor and relatability. "Sometimes I feel like Winnie the Pooh in human form, other times like a fertility goddess with a juicy butt," Emily wrote in part in the Instagram post.
This was not the only example of Emily getting real about pregnancy. As she confessed to Vogue, "Pregnancy is innately lonely; it's something a woman does by herself, inside her body, no matter what her circumstances may be. Despite having a loving partner and many female friends ready to share the gritty details of their pregnancies, I am ultimately alone with my body in this experience."
Article continues below advertisement
Emily detailed her birth experience in her book.
Sylvester Apollo was born in March of 2021, and his famous mom did not shy away from writing about giving birth in her book, My Body. Per the Daily Mail, a poignant excerpt read, "My body felt like it was cracking open. The pain was all-encompassing, rippling through my core and spreading to every corner of my being."
Following the birth of her son, the "Blurred Lines" alum seemingly settled into motherhood quickly, telling Elle that she was "relieved" to have had a son. "I want more children," she noted, but added that her experience "being sexualized way before puberty" would be a challenge for her raising a daughter.
Article continues below advertisement
Emily posting online about Sly doesn't always go over well.
Today, Emily makes it clear that her son, nicknamed Sly, is her main priority, noting to Harper's Bazaar, "Number one is Sly, and that's that." She is a single mom, having divorced Sebastian. About her raising her child, she said, "It's made me re-evaluate what's important to me, like, what do I want to teach my son?"
Meanwhile, Emily's Instagram often features cute photos of Sly, who is her constant travel companion to exotic locales like Ibiza and Mallorca. Sometimes her posts are criticized however, with one video of the star in her underwear and with her son drawing comments such as, "Do you have to use your kid as a prop in your underwear trying to be sexy?"
Someone else wondered, "Why are you dancing half naked on Instagram with a baby? We get it, you want attention for your body, maybe leave the baby out of it?"