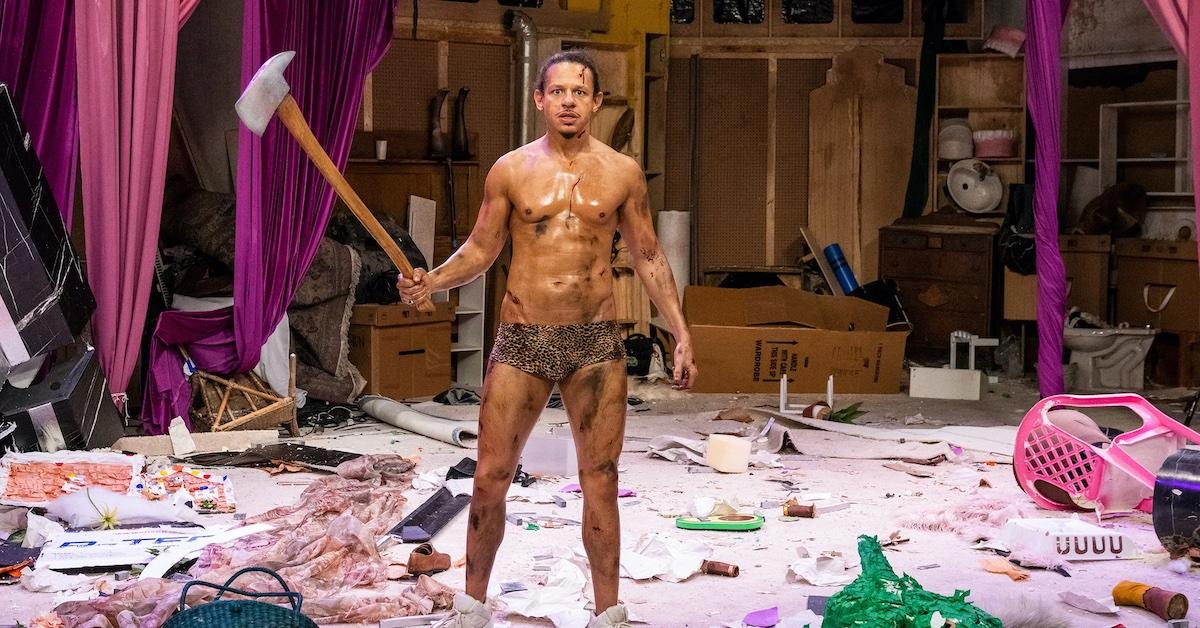 Eric André Says He "Lost 40 Pounds and Got Ripped" for Season 6 of His Show (EXCLUSIVE)
Eric André opened up about his weight loss ahead of the 'Eric André Show' Season 6 premiere. He talks everything from turning 40 to Chet Hanks.
Some people want comedy just to be funny, but others thrive on the controversy and chaos it can inspire. One such person who creates comedic chaos is Eric André, a master of pranks and a father of contemporary surrealist humor. Eric recently made headlines for his relationship with Emily Ratajkowski and is now turning heads thanks to his major weight loss for The Eric André Show's sixth season.
Article continues below advertisement
On television since 2012, The Eric André Show has recently gained a bit more popularity after Eric's prank-heavy Netflix film, Bad Trip.
We discuss everything with Eric, from his shaving habits with BIC's new EasyRinse Razors and his shocking weight loss to his upcoming 40th birthday and what to expect in The Eric André Show Season 6.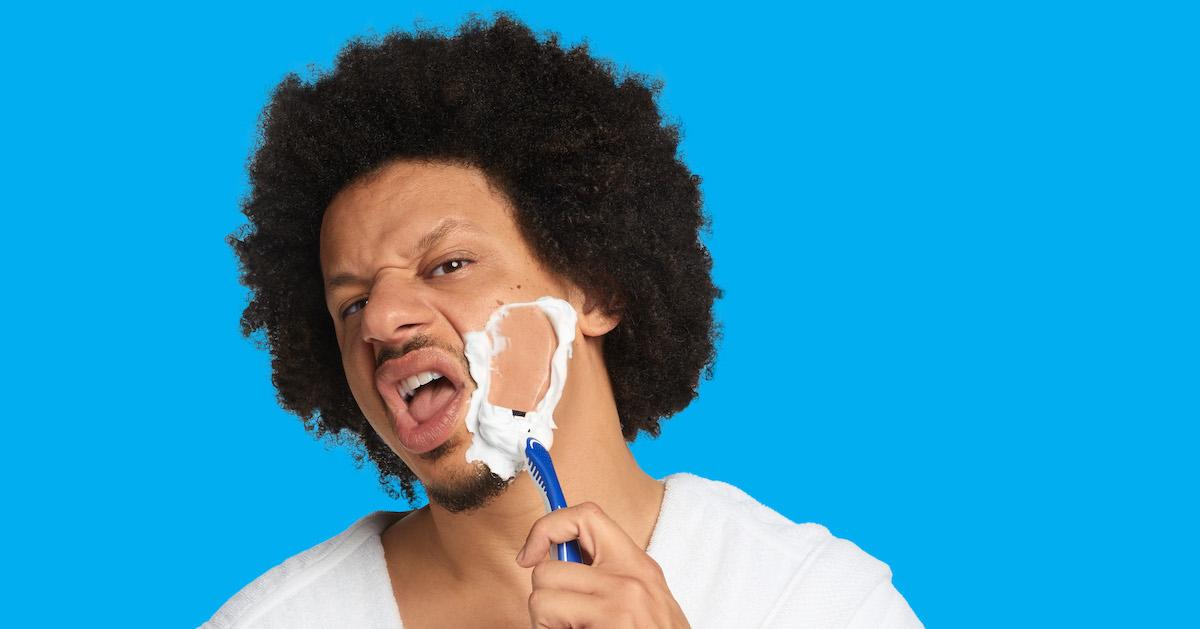 Article continues below advertisement
Eric André opened up about his weight loss for the sixth season of 'The Eric André Show.'
For those who don't remember, Eric gained a bunch of weight and shaved head to toe for Season 5 of The Eric André Show. Now, he's lost the weight, plus some more, and although he grew back most of his hair, he still cares about manscaping. "It's very important," he told Distractify. "Look at me. You should see me before asking. I look like a werewolf." Luckily, he now uses BIC's EasyRinse Razors with the newest anti-clogging technology for a clean shave.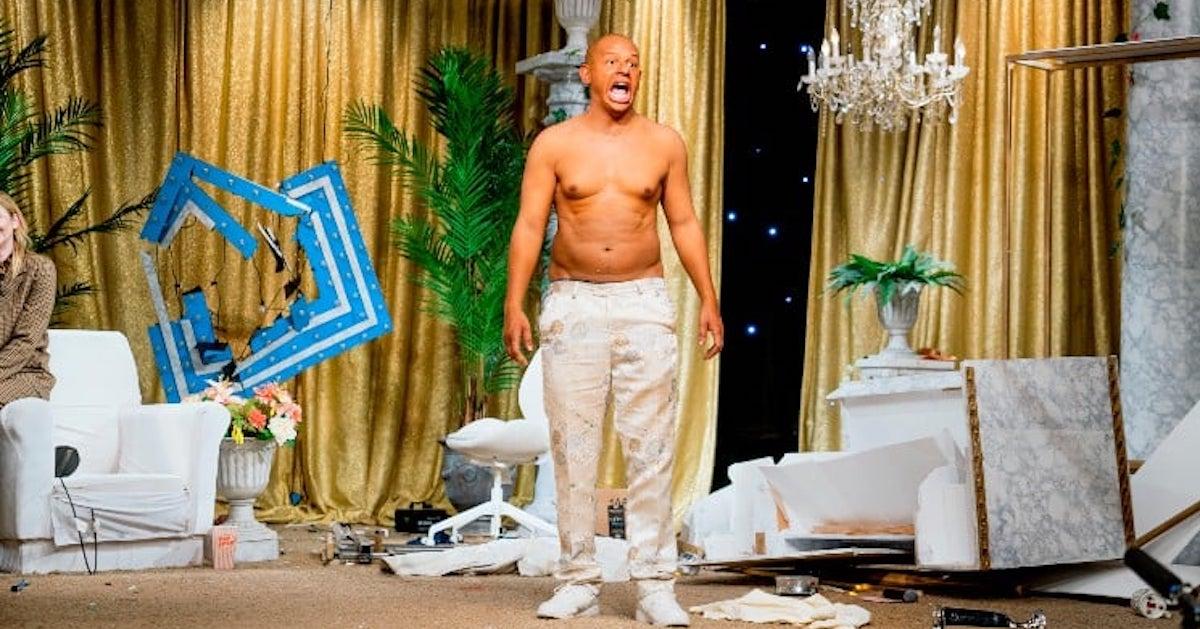 Article continues below advertisement
Beyond that, though, Eric's appearance plays a big role in his absurd talk show. (For those who haven't seen The Eric André Show, it's anything but your traditional talk show.) "I lost 40 pounds and got ripped for this season because the previous season I gained 40 pounds." Comparing it to Rob McElhenney's major weight gain and loss for It's Always Sunny in Philadelphia, Eric joked, "He did it better than me. I was not that good at it. But I basically just ate meat and grapes for six months."
"I worked out an insane amount," he added. "It was like a lot of turkey — it was bland. I couldn't drink. I couldn't eat at restaurants. I just ate turkey slices, cottage cheese, no-sodium tuna fish, which is like prisoner food, and fruit." That does not sound like a fun six months.
Article continues below advertisement
Eric agreed that it wasn't fun. "I just sat in a chair and stared at the wall like a Kafka novel," he made light of his weight loss journey. But even when going to the movies, he just drank club soda and ate meat. Who eats meat at a movie theater? Eric André. But that's because he's dedicated to his craft.
Article continues below advertisement
In fact, right when they finished filming the sixth season of his show, he indulged and gained weight right back.
"I went to Prince Street Pizza [an iconic New York City haunt] and I ate an entire pepperoni pizza," he dished. "I was in heaven and then I went back to sleep. And then I woke up and I ate like three bagels…"
"As soon as I wrapped I went to Portugal and just drank a bottle of wine every night and undid all that work," he continued. "Six months of work out the window in three weeks. I came back from Portugal and I stepped on the scale and it was like 'no.'"
But let's be honest, Eric's weight gain story sounds way more fun than his weight loss story.
And now, he's celebrating his 40th birthday with a blow-out celebration in NYC, sans diets.
Article continues below advertisement
'The Eric André Show' Season 6 is set to be the most chaotic season yet.
"We have the biggest and best pranks we've ever done," Eric teased. "We got a ton of great celebrities. We got Lil Nas X and Lil Yachty and Natasha Lyonne and one of my best friends, Chet Hanks, Tom Hanks's son. It's a star-studded affair. We tortured a lot of A-list celebrities, like Jon Hamm aka Don Draper."
In fact, Eric's recent beef with Chet has been taking over the internet lately, but it seems like their beef may just be a prank on their fans, taking the Eric André Show into the fourth dimension. In fact, the show is a combination of prank-based humor and just simply confusing people to see how they'll react.
Article continues below advertisement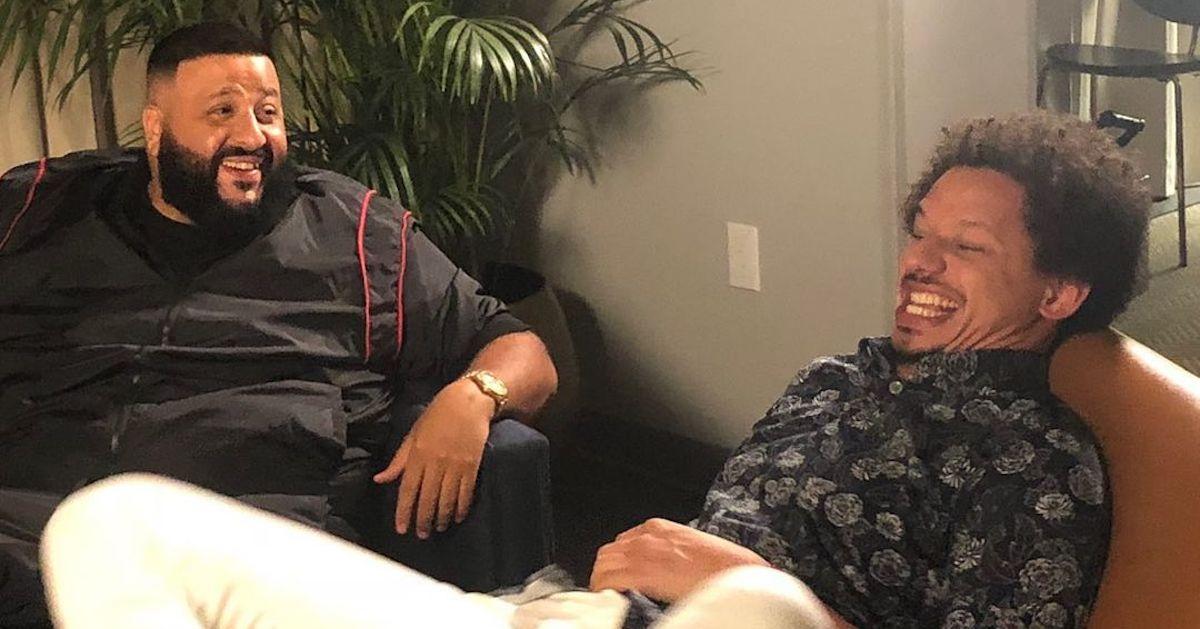 Eric doesn't even meet his guests before they go on. "I used to say hi to them in the green room before I went out there," he explained. "Now I don't even talk to them before they come. They're meeting me on camera for the first time. I tell them nothing. We even try not to tell them the name of the show or the network. We try to tell them the bare minimum and kind of dupe them into coming on," he laughed.
"You're gonna have a bunch of new pranks in the season that I'm really excited about. Like there's a prank with a paramedic EMT, a hapless paramedic, and I had this guy on a gurney and I was zapping him and messing him up. And I tried to get all these people around me to help out and I was like, destroying the guy. But it's much better if I show you than explain it."
Luckily, we'll get to see the prank play out in the new season, which premieres June 4 on Adult Swim.