'Fairview' Aims to Poke Fun at Small-Town America — Will It Get a Season 2?
'Fairview' aims to dissect important political and social issues via satirical comedy, but doesn't quite hit the mark. Will there be a Season 2?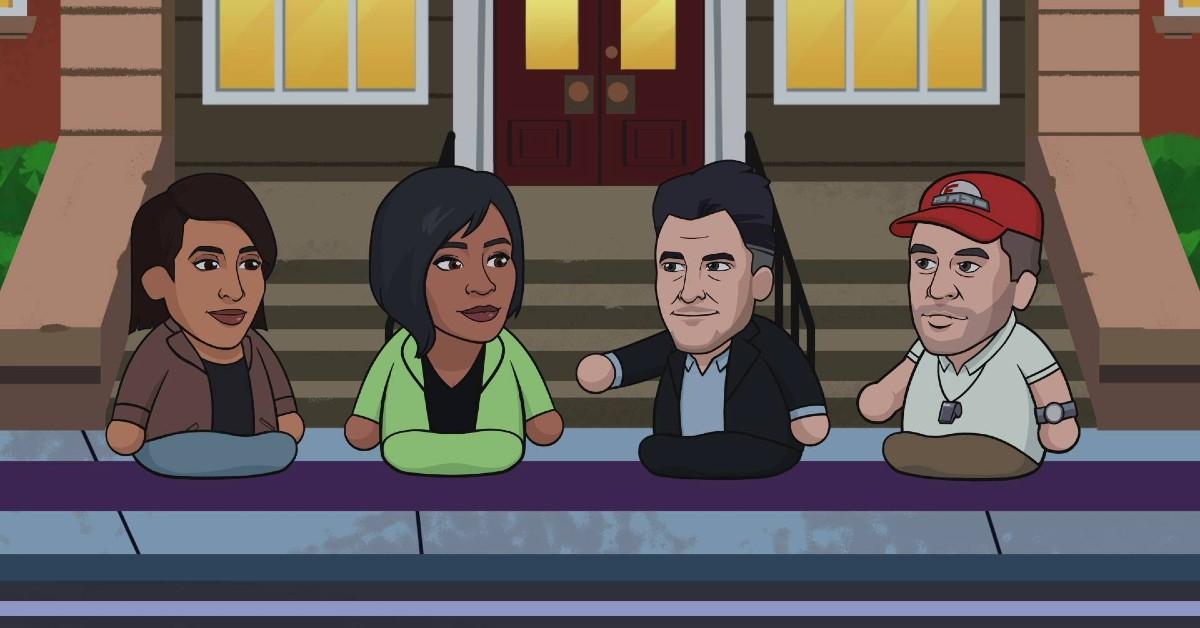 From the minds of creator R.J. Fried and executive producer Stephen Colbert comes Fairview, an adult cartoon "about community, family, and religion," as stated in a promotional video for the series. The satirical half-hour Comedy Central show focuses on the residents of the American small town of Fairview, which sees Kelly Sampson (Marina Cockenberg) as its trusty mayor. The raunchy series aims to discuss politics and sensitive social issues — like "employment, climate change, and vaccines" — via blunt, irreverent comedy.
Article continues below advertisement
The townspeople — who for some reason look like Playskool Weebles — are said to learn life lessons despite their stubborn, rash, and close-minded nature. You may have picked up on the fact that Fairview brings to mind the likes of Comedy Central's smash-hit godsend of a series South Park, which is currently on its 25th season. While South Park uses aggressive satire to play on current issues, it's found its signature, unapologetic, not to mention successful, brand of comedy.
With both grit and wit, Trey Parker and Matt Stone's South Park — which was ahead of its time when it premiered in 1997 — just works. With tawdry poop jokes galore, Fairview doesn't quite accomplish what it sets out to do, which has led to ruthless reviews from critics and Twitter users alike. Nick Schager of the Daily Beast even called it a "tasteless mockery of small-town America." With this in mind, will the obstinate townspeople featured in Fairview live to see a Season 2?
Article continues below advertisement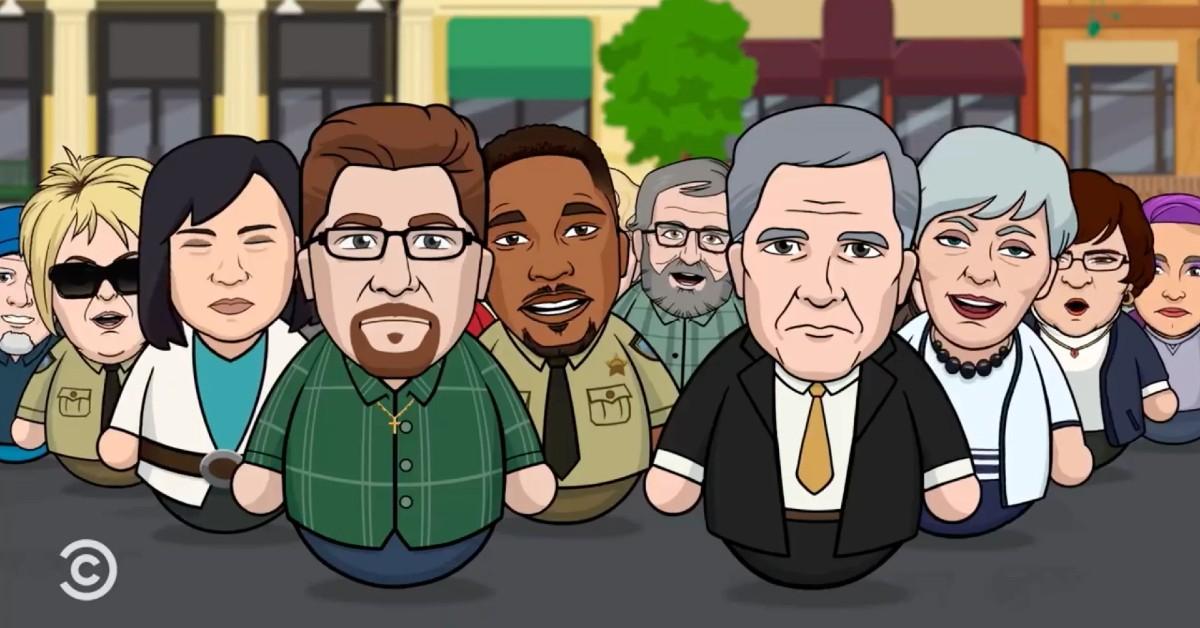 Will Comedy Central's 'Fairview' get renewed for Season 2?
With fabulous and insightful adult cartoons like Big Mouth, Rick and Morty, and BoJack Horseman gracing our small screens in recent years, shows like Fairview just don't cut it anymore. For further context, Fairview doesn't yet have a critic-based Rotten Tomatoes score (which is maybe a good thing), but its audience score is at a blasphemous 2 percent based on 56 reviews.
Article continues below advertisement
Though reviews aren't everything — as ratings are important in terms of the fate of a show — it's not looking good for the future of the series. But hey, people could be hate-watching it! Officially, as of right now, Fairview has neither been renewed nor canceled.
Also starring the voice work of Aparna Nancherla (The Great North), Jeremy Levick (Tooning Out the News), and Lisa Gilroy (Undercover High), Season 1 of Fairview earned an average Nielsen rating of 0.08 in the 18 to 49 demographic and and average of 168,000 viewers "in the live+same day ratings (including DVR playback through 3:00 a.m.)," as reported by TV Series Finale.
In comparison, Season 25 of South Park earned an average rating of 0.31 in the same demographic and an average of 634,000 viewers per episode.
Article continues below advertisement
Especially after what was said regarding animation being solely for kids at the infamously wild 2022 Academy Awards, we wholeheartedly welcome well-crafted and inspiring adult-focused animation. Sadly, when it comes to Fairview, we're not so sure Emmy winner Stephen Colbert's name can save it.
All Season 1 episodes of Fairview are currently streaming on Comedy Central's website.