Flounder in the Live-Action 'Little Mermaid' Is Less Terrifying Than the Viral Fan Art
A piece of fan art for Flounder had people worried about the live-action 'Little Mermaid.' Here's what Flounder actually looks like in the film.
The live-action adaptations of beloved Disney animated films have already sparked plenty of controversies. Historically, the films have been criticized or flat-out panned for failing to capture the magic of the initial films in lieu of corrective storytelling and shallow attempts at inclusivity.
For instance, in 2022, Disney's live-action Pinocchio was lambasted for lacking the soul and message of the original film.
Article continues below advertisement
Regardless of public opinion, live-action remakes are apparently here to stay.
Amid a wave of controversy — misguided as it may be — that washed over the 2023 live-action Little Mermaid film, a piece of fan art that depicted a live-action Flounder previously added even more fuel to the fire and sparked a completely innocuous argument over the film.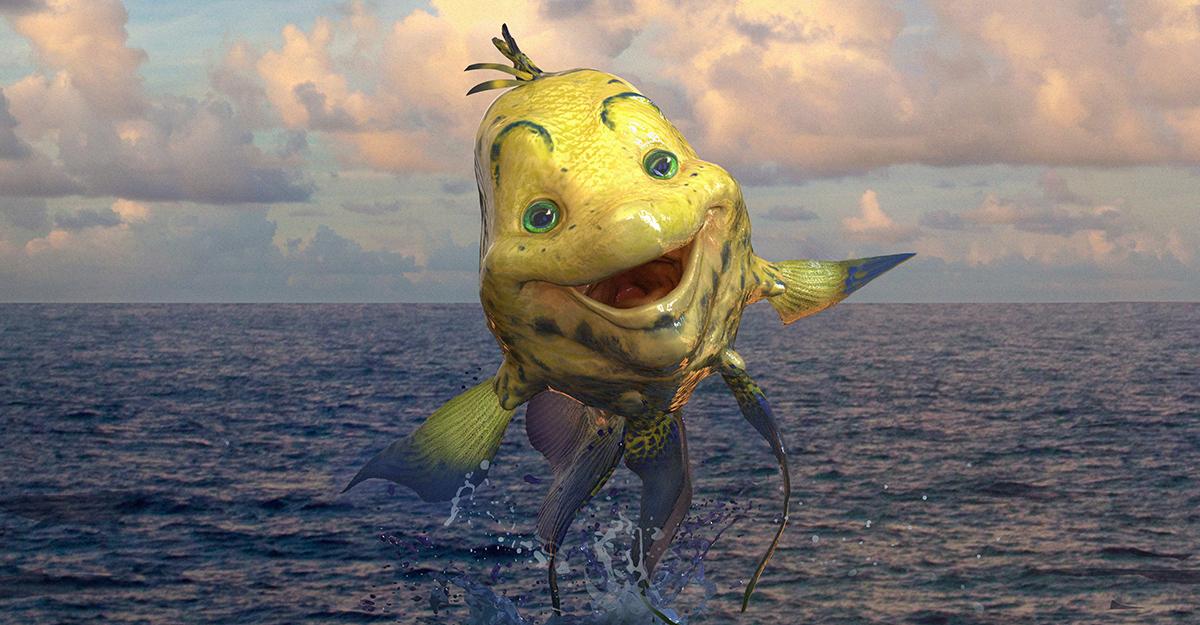 Article continues below advertisement
Fan art of Flounder had fans worried about the live-action 'Little Mermaid' film.
Whether you love or hate the state of live-action adaptations of beloved Disney animated classics, the May 2023 Little Mermaid film has gotten more hate than most. Much of it comes from people spouting racist rhetoric over the casting of Black actress Halle Bailey as Ariel, who was originally depicted as white.
The racist reactions to the film are totally unfair, but it has certainly kept the conversation around the film divisive. And a fan-created image of Ariel's loyal companion, Flounder, made things worse for a time.
Article continues below advertisement
In mid-October 2022, an image surfaced depicting a live-action Flounder as he might appear in the movie. The image was widely misreported as Flounder's final design, but it was actually a piece of fan art posted by artist Nick Pill on Art Station in 2020. Despite this, people had some negative things to say about this art.
The person who tweeted about it wrote, "Oh my god, that looks so BAD." (This person also regularly posts anti-vax sentiments, so take that for what you will.)
Article continues below advertisement
One person called the design "something from an H.P. Lovecraft horror movie or video game." Another person retweeted, replying, "I think we all owe Shark Tale an apology." Someone else channeled the Halloween season, asking, "Shouldn't this be a kids' movie, not a horror movie?"
Despite the art lacking any sort of connection to the live-action film, people on Twitter continued to criticize it in 2023. One person mocked the design's "'90s eyebrows," while another person accused Disney of taking constructive criticism over its realistic lions in the Lion King remake and having "overcorrected" on execution.
However, some claim that the actual design is "even worse" by comparison.
Article continues below advertisement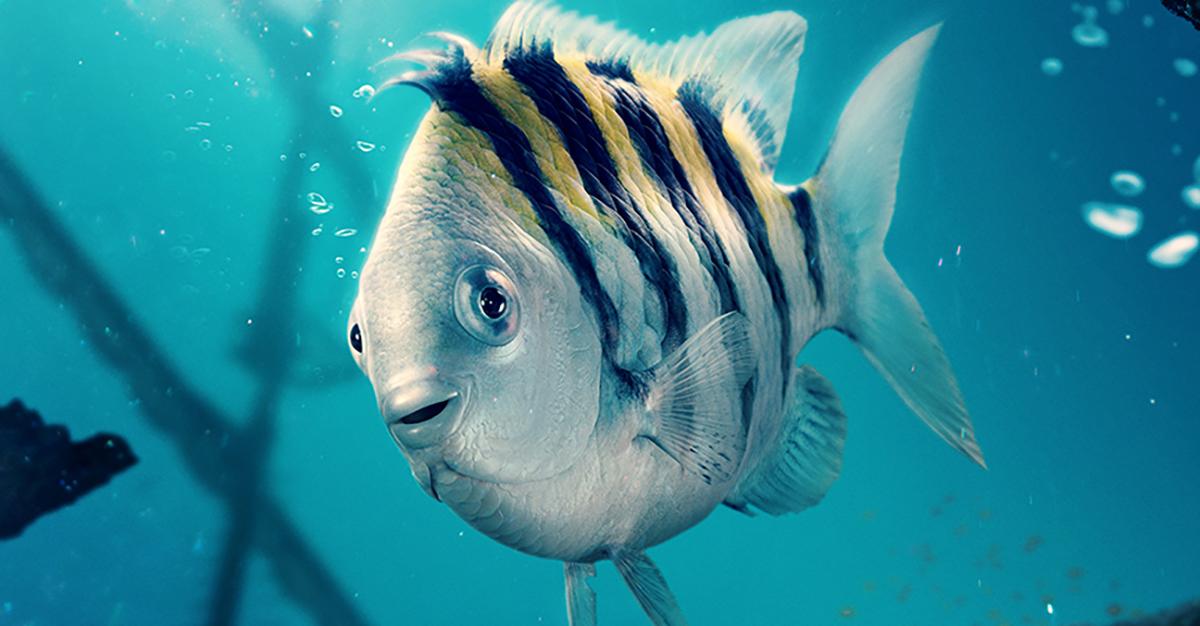 Flounder's actual design in the live-action film was revealed on April 26, 2023. While it's nowhere close to the fan design that people feared, he just looks like a regular flounder fish. That could be considered uncanny in and of itself, as giving an actual fish face animated expressions would be difficult in live-action.
Flounder is voiced by Jacob Tremblay, a child actor who has previously done voice work for Pixar's Luca and the Harley Quinn series on HBO Max.