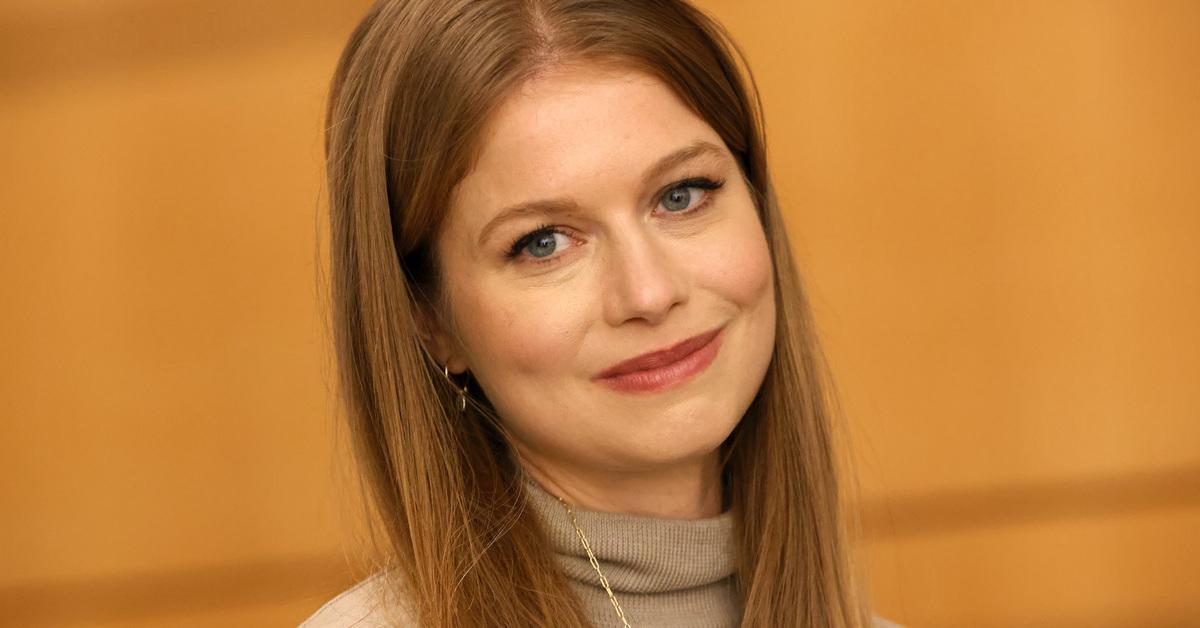 Dr. Mia Castries Is Staying on 'New Amsterdam,' So Let's Get to Know Who Plays Her
The fourth season of NBC's medical drama New Amsterdam has continued to expand the hospital's staff. One of the new characters introduced this season is Dr. Mia Castries, who's hired by Dr. Veronica Fuentes to head up a new holistic medicine department. Being hired by Max's arch-nemesis is not a point in her favor, but Mia has stuck around.
With Mia now having appeared in a few episodes, fans are wondering more about the actress who plays her. Here's all the information that viewers need to know about one of New Amsterdam's latest recurring cast members.
Article continues below advertisement
Who plays Dr. Castries on 'New Amsterdam'? Meet actress Genevieve Angelson.
Dr. Mia Castries is played by actress Genevieve Angelson. The character makes her debut in Season 4, Episode 11, "Talkin' Bout a Revolution" and has appeared in the later episodes "The Crossover," "Unto the Breach" and "Two Doors."
In Mia's most recent appearance, she teamed up with Dr. Elizabeth Wilder (Sandra Mae Frank) to assist a patient with terminal cancer. Mia's holistic medicine specialty is a departure from what's seen in most medical dramas.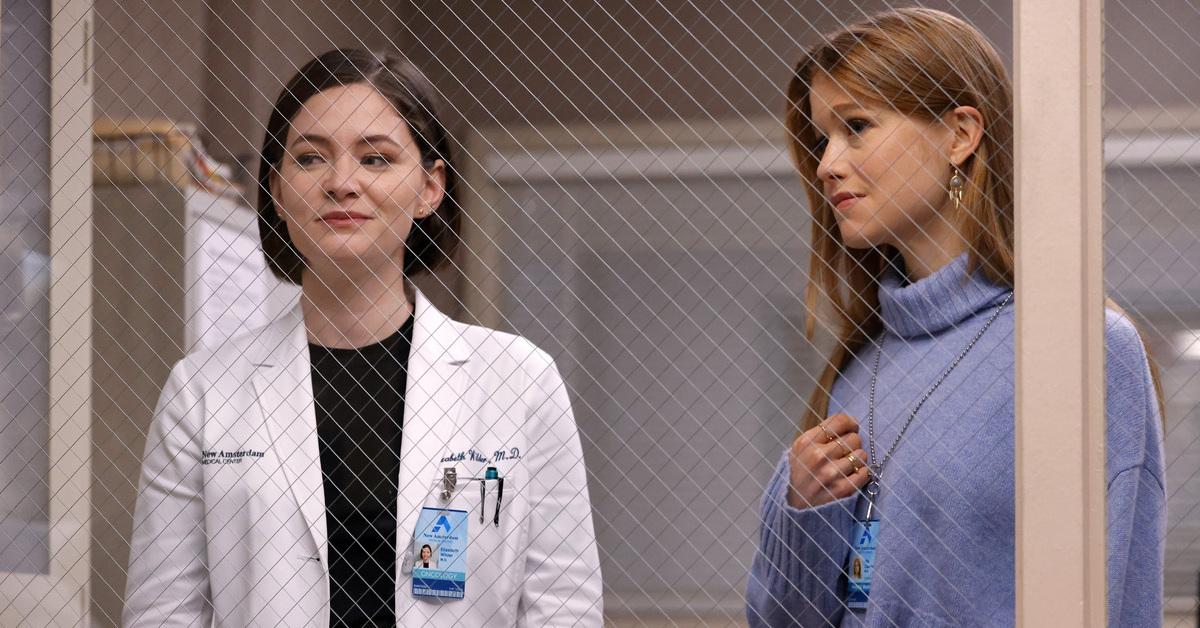 Article continues below advertisement
Most recently, Genevieve Angelson appeared alongside Tiffany Haddish in the Apple TV Plus murder-mystery comedy series The Afterparty. She played the martini-sipping, all-black-wearing Indigo, so it's safe to say that New Amsterdam is a very different role for her.
It's actually the first medical drama that the actress has appeared in — although not her first NBC show. She guest-starred in two episodes of This Is Us playing Sally Brooks, and portrayed Kayla in one episode of Law & Order: Special Victims Unit.
Prior to that, the 35-year-old actress appeared in nine episodes of House of Lies as Caitlin Hobart, in the single-season Fox comedy-drama Backstrom opposite Rainn Wilson, and as the lead of Patti Robinson in the Amazon original series Good Girls Revolt.
As an alum of NYU's Tisch grad acting program, Genevieve has also had an accomplished career on the stage. She originated the role of Nina in Vanya and Sonia and Masha and Spike, which went on to win the award for Best Play at the 67th Annual Tony Awards in 2013.
Article continues below advertisement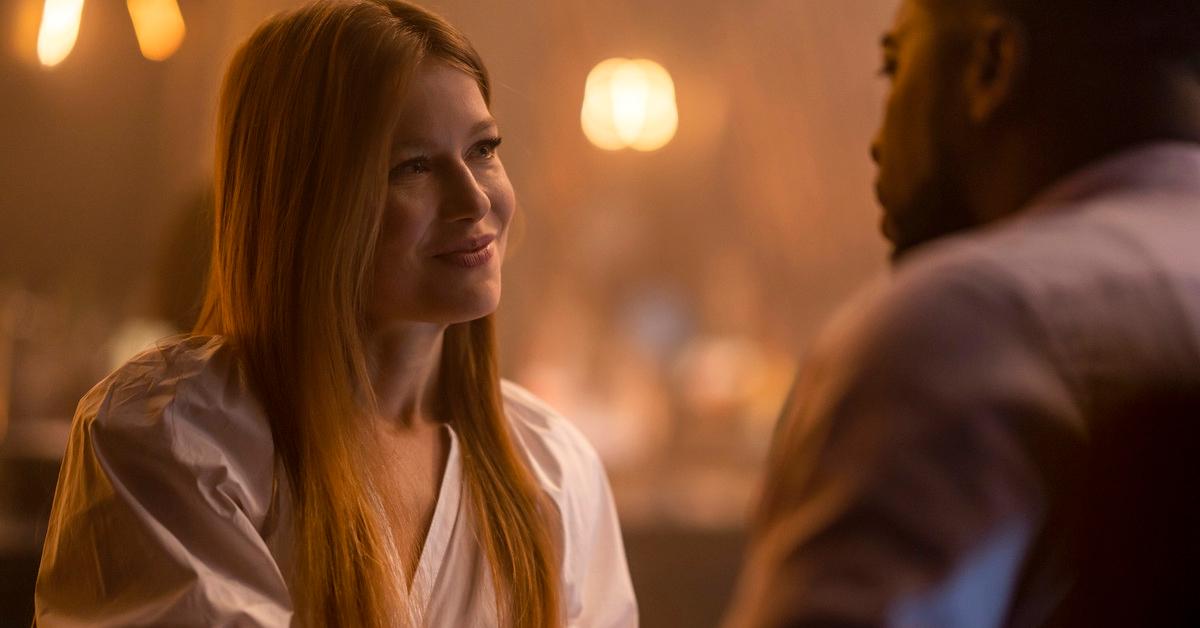 What's next for Dr. Castries on 'New Amsterdam'?
When New Amsterdam returns from its extended hiatus on April 19, 2022, the episode is the first of a two-part installment. NBC's synopses for the episodes mostly tease a drunken night out at karaoke that leads to dramatic "consequences at work the next day."
While Dr. Castries isn't mentioned by name in the episode descriptions, that doesn't mean she won't be a part of the storyline. Though she has yet to play a major role in the plot thus far, fans want to get to know more about her and showrunner David Schulner hints that we may get just that.
Article continues below advertisement
The two installments "give us some insight into characters who've just joined our show this season — Dr. Wilder, Dr. Castries," Schulner said in an interview with TVLine. "It was a great opportunity to showcase our newer characters and the characters who don't normally get that main storyline and who deserve it."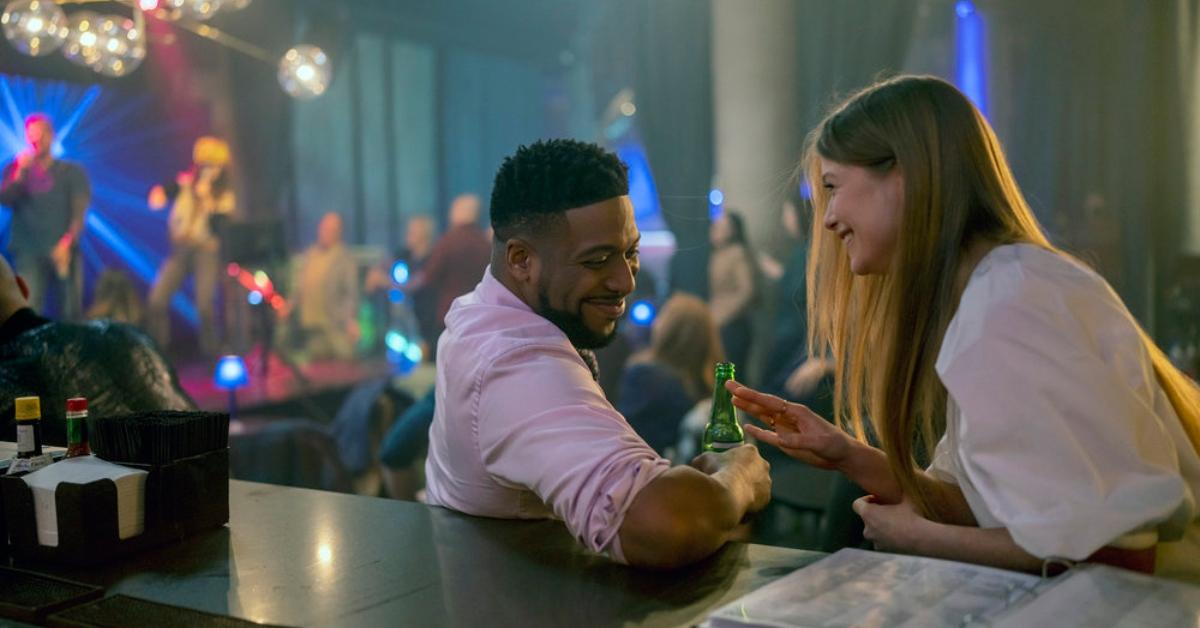 Article continues below advertisement
Since Dr. Castries's specialty is less common than heart surgeons, trauma surgeons, and other specialists usually seen on medical dramas, it'll be interesting to see how the writers continue to work Mia into "case of the week" storylines beyond this two-parter. They'll have to think of new ways to get her involved with other characters' patients — or perhaps throw a new romance her way? No matter how the writers go about it, Genevieve has already made a strong impression on fans, so we're hoping she'll stick around.
Even better news, though, is that once the show does return, it's scheduled to air the rest of Season 4 without interruption. New episodes will air every Tuesday until the season finale on May 24. The show has already been renewed for a fifth season; however, it will also be its last.
New Amsterdam airs on Tuesdays at 10 p.m. EST on NBC.