Who Is Ghost's Voice Actor in 'Call of Duty' and Why Is His Performance All Over TikTok?
Who is the voice actor for Ghost in 'Call of Duty'? Users on TikTok and beyond are obsessed with the character's gruff voice and demeanor.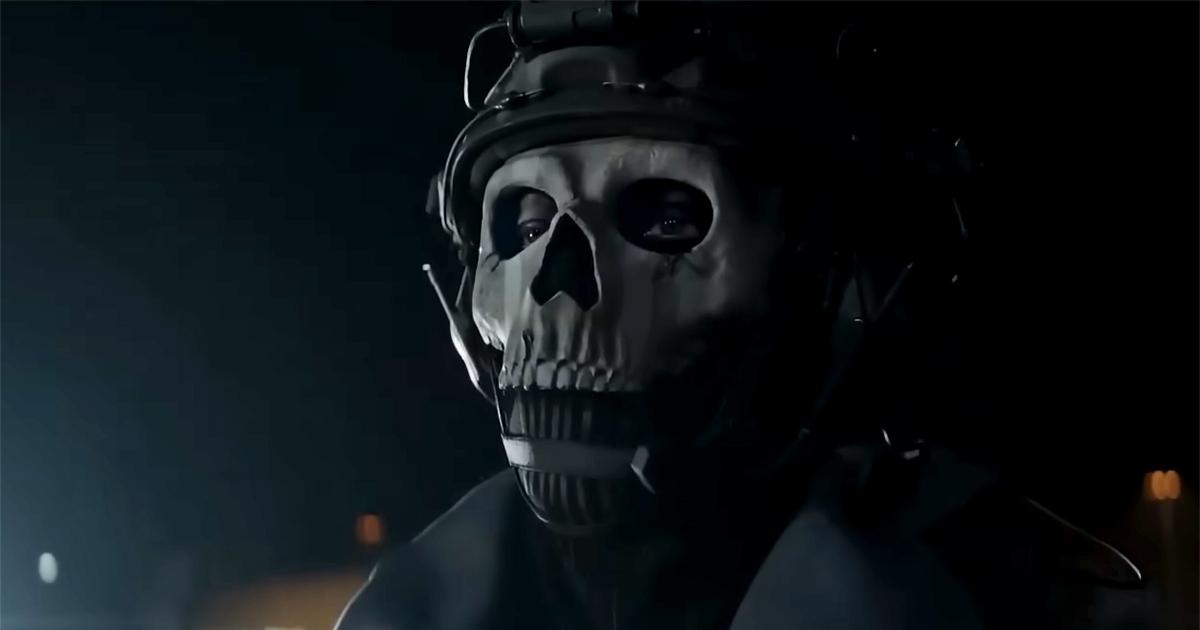 It's not uncommon for a meme's popularity to transcend its original source. The "To Be Continued" joke became ingrained in meme culture well past its relevance in the Jojo's Bizarre Adventure anime. "Taste the Biscuit" continually pops up in new meme forms with people not knowing that it comes from a mockumentary movie.
In recent trends, many people on the internet are discovering Ghost from the Call of Duty series.
Article continues below advertisement
More specifically, both average players and non-CoD fans alike are kinda thirsting over his voice performance in the games. With voice actors constantly battling for recognition in the entertainment industry, we'd be remiss not to tell you who the voice actor is behind Ghost, especially since his voice clips are going viral lately.
Article continues below advertisement
Who is the voice actor for Ghost in 'Call of Duty'?
Simon "Ghost" Riley has appeared in several Call of Duty games and spin-offs throughout the franchise, but he first debuted in Call of Duty: Modern Warfare 2 in 2009. In his initial appearance, he is a member of the elite special operations unit known as Task Force 141. He is easily recognizable by his skull-decorated headgear, which completely obscures his facial features.
Aside from his game appearances, Ghost has also made appearances in fan films and comic book tie-ins.
In Modern Warfare 2, Ghost's voice is provided by Craig Fairbrass. Primarily active in the U.K., Craig is known for his performances in a BBC soap opera called EastEnders and has had multiple appearances in the Rise of the Footsoldier British film series. He has also lent his voice to other Call of Duty games, as well as 2018's Battlefield V.
As for his future projects, he will soon be featured in the live-action adaptation of One Piece on Netflix.
Article continues below advertisement
He is well-known in certain parts of the world for his roles in live-action gangster movies, but his 2009 performance as Ghost has been making the rounds on platforms like TikTok as of late.
Article continues below advertisement
Ghost's performance has been going viral on TikTok.
TikTokers have been obsessing lately over Craig's performance as Ghost in Modern Warfare 2. Many have pointed out one voice clip in particular that has them thirsting.
In this exchange, someone asks Ghost to remove his signature mask, to which Ghost replies "Negative."
When asked if he's ugly in response, Ghost retorts, "Quite the opposite."
It's a smooth-AF line, to be sure, and it certainly has TikTok raving.
Folks have been posting about the "quite the opposite" quip and simply going gaga over it. It's not much in the way of content, but who wouldn't swoon over a gruff British voice humble-bragging about how handsome he is?
Unfortunately, as with most gaming-adjacent content, some gamers have taken to gatekeeping folks who are thirsting without context.
In some thinly-veiled criticisms, people have commented at TikToker @sophiatheneanderthal for posting herself lip-syncing to the line, claiming that it "sounds like he's smirking when he says it."
The smirk comment drew some ire from CoD fans, for some reason, with people claiming that "Ghost doesn't smile," so she shouldn't have either in her TikTok.
That has to be a new level of obnoxious, even for gatekeeping gamers.