The Internet Is Having a Field Day With These Gwyneth Paltrow Trial Memes
Gwyneth Paltrow is on trial after being sued for a 2016 ski accident, and social media is having a field day with memes. Check out our favorites!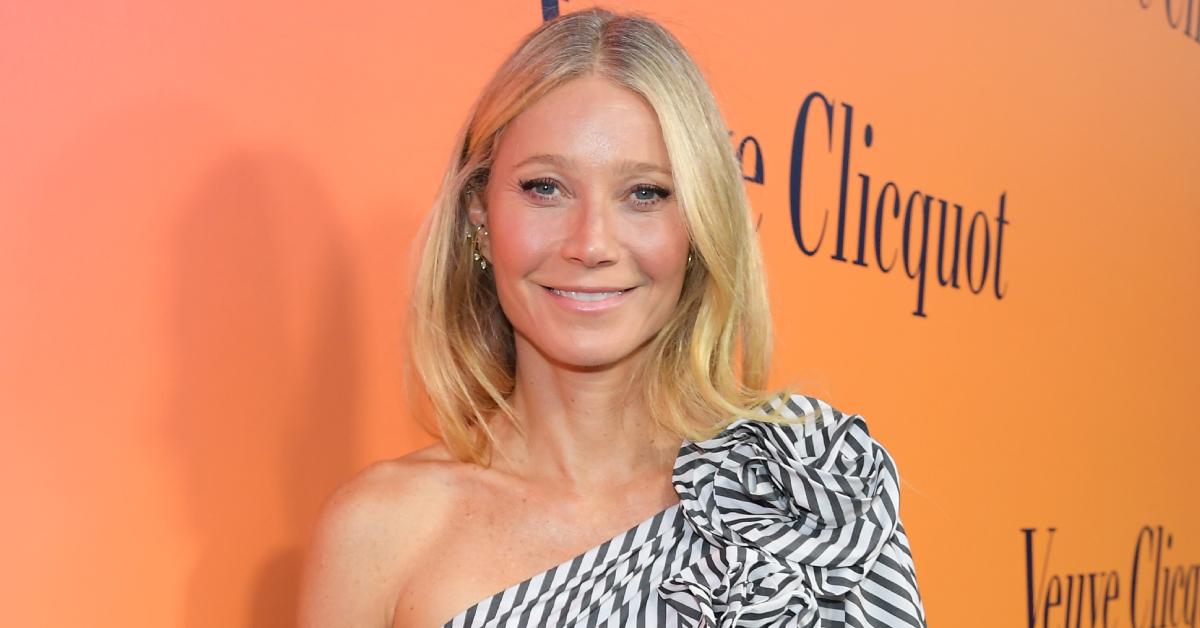 Article continues below advertisement
Terry Sanderson — a retired optometrist and the plaintiff — sued Gwyneth in 2019, claiming she crashed into him after skiing recklessly and left him with a traumatic brain injury, four broken ribs, and other serious injuries. While no one is questioning whether the accident happened or not, many are having a field day on social media.
With that said, here are some hilarious memes that perfectly encapsulate Gwyneth Paltrow's trial.
OK, the Jeffrey Dahmer glasses need to go.
On the first day of her civil trial, Gwyneth donned a pair of large aviator-style glasses that looked eerily similar to those famously worn by serial killer Jeffrey Dahmer. Many on social media immediately noticed this chilling comparison, so hopefully, she'll ditch them for the rest of the trial because it's not a good look.
Article continues below advertisement
She might not have that candle money for much longer.
In the words of Kendall Roy, "We must overthrow the culture of corruption that allows Gwyneth Paltrow to sell vagina-scented candles." OK, he didn't really say that, but if he did, we would have no choice but to stan him.
Article continues below advertisement
That's actually a good thing!
Gwyneth Paltrow has faced severe backlash due to recent comments about her "eating" habits, which consist of coffee for breakfast, bone broth for lunch, and vegetables for dinner. Talk about a harmful diet!
Article continues below advertisement
Welcome to the s--t show.
We wouldn't be surprised if Gwyneth has a daily routine this involved.
Article continues below advertisement
It's giving 'House of Gucci.'
Not only do Gwyneth's glasses and sweater also resemble those of Adam Driver in House of Gucci, but her presence clearly gives off Patrizia Reggiani vibes — if you recall, she hired a hitman to kill her ex-husband, Maurizio Gucci.
Article continues below advertisement
What is she accomplishing by holding up the folder? NOTHING!
Gwyneth's attorney, Steve Owens, has complained about cameras being pointed directly at the Shallow Hal star's face — um, do they not realize this is a public trial?! Sure, it's annoying, but media coverage is something you can't avoid while in a high-profile trial (especially if you're as big a movie star as Gwyneth).
Article continues below advertisement
At least Gwyneth's hair looks cute in both!
We're completely obsessed with this hair debate, and honestly, we would love to get down to the bottom of it. So, at the time of the incident, was her hair down? Or was it in a low ponytail?! We. Need. Answers.
Article continues below advertisement
This is the definition of first world problems.
This is one of the most unserious things we've ever read — but then again, we feel horrible for him because this crash resulted in several traumatic injuries that left him unable to do things he enjoys.
Article continues below advertisement
"We would like VIP passes to every single Coldplay concert, thanks!"
This seems like a fair trade.
Article continues below advertisement
It's the thought that counts.
Seriously, how has no one shut down Gwyneth's vagina-scented candles? They're a danger to society.