TikTok's Hair Color-Changing Trend Will Have You Running to the Salon
Is there a filter for TikTok's hair color-changing trend? We're here to walk you through the steps of the short-form content app's newest challenge.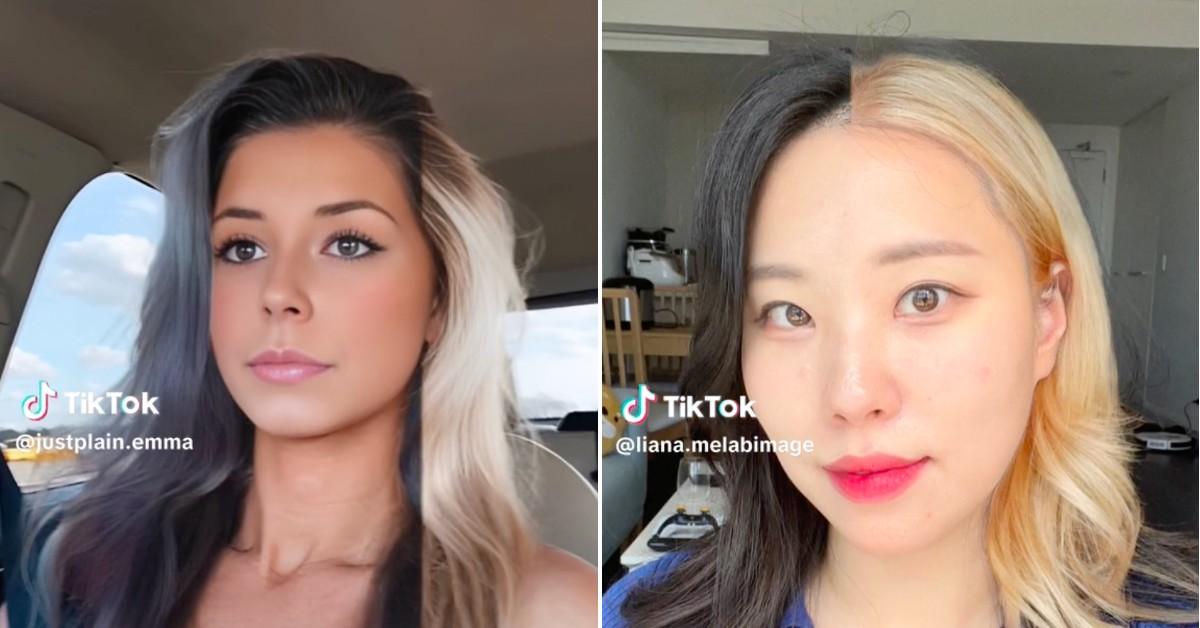 If only there were some way to test out different hair colors before committing to a pricy dye job. Well, because we're living in 2023, effortlessly flipping from a Marilyn Monroe-esque platinum blonde to a Kelly Rowland auburn to a Lady Gaga "urine blonde" is possible with a slew of apps. The concept is reminiscent of the digital outfit generator from Clueless, but for hair.
Article continues below advertisement
A recent hair color-changing trend has taken over TikTok, as users everywhere are showing off their app-produced 'do transformations — and the results are super realistic. Many of these before-and-after videos fall under the hashtag #haircolorchange, which boasts over 432 million views.
Moving from left to right, a wave of color slowly lightens or darkens the appearance of hair in users' selfies, revealing a whole new person. Hey, a hair makeover can change the trajectory of your life!
Hoping to take part in the trend — which pairs with a sound that seemingly mixes audio from TikTok user @not.jayswift — many assume the short-form content app offers an all-in-one filter. Unfortunately, this isn't the case. Don't fret, we're here to walk you through the process.
Article continues below advertisement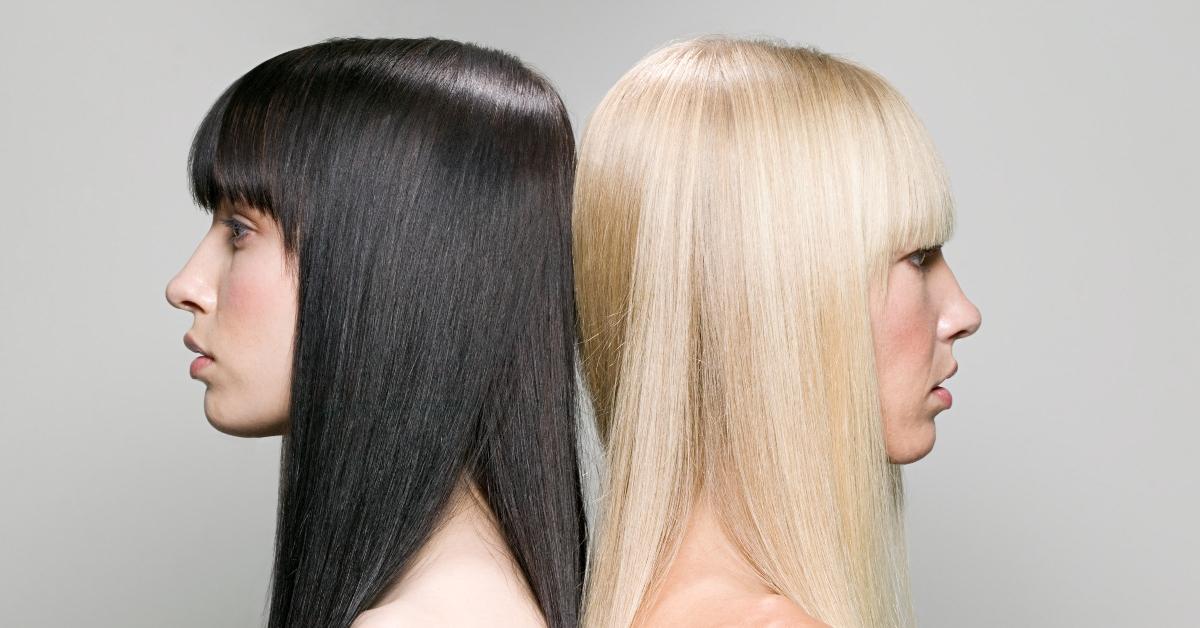 Here's how to take part in TikTok's hair color-changing trend.
TikTok is known for viral in-house filters like the "teenage filter" and the "AI manga filter," but changing your hair color for this particular trend requires two additional apps. We know, it's a whole production.
To alter your hair color, you'll need to upload a selfie to a photo editing app. Most people are using the uber-popular FaceApp, which promises "selfie magic with just one tap."
Article continues below advertisement
Offering an "artistic blend of advanced AI technology and usability," FaceApp will set you back $3.33 per month or $39.99 per year after a three-day free trial.
If you're looking for a free alternative to FaceApp, check out the YouCam Makeup app.
Article continues below advertisement
Once you've picked out your new hue, you'll have to add both photos — the original selfie and the edited version (which may or may not feature bubblegum pink hair)— to a CapCut template.
CapCut is a video editing app owned by ByteDance, the Chinese internet technology company behind TikTok. With this in mind, TikTok videos that use CapCut templates feature a shortcut button by the bottom left corner of the screen, which leads users directly to the CapCut app.
Many #haircolorchange videos spotlight the "Try this template" shortcut button, including one by @cyberquince.
If you'd prefer to search in the CapCut app, the layering template needed for the hair color-changing trend is called "Antes e depois" by Lucas Pinheiro (CapCut ID: Lucaspinheiro).
Article continues below advertisement
Simply upload the original selfie and the edited selfie to the template and export the video. From here, you'll be given an option: Either save the video to your device (this version will feature a CapCut watermark) or save and directly share to TikTok (this version will not feature a CapCut watermark).
It's officially time to show off your digital hair transformation! Who knows, maybe the inevitable stream of uplifting comments will persuade you to actually dye your hair. Life is short, dye your hair aquamarine. Try out a skunk stripe. The possibilities are endless.