'Hairspray' Turns 15! Where Is the Cast Now?
'Hairspray' celebrated its 15th anniversary in July 2022. Catch up on where its cast — Nikki Blonsky, John Travolta, and more — are now!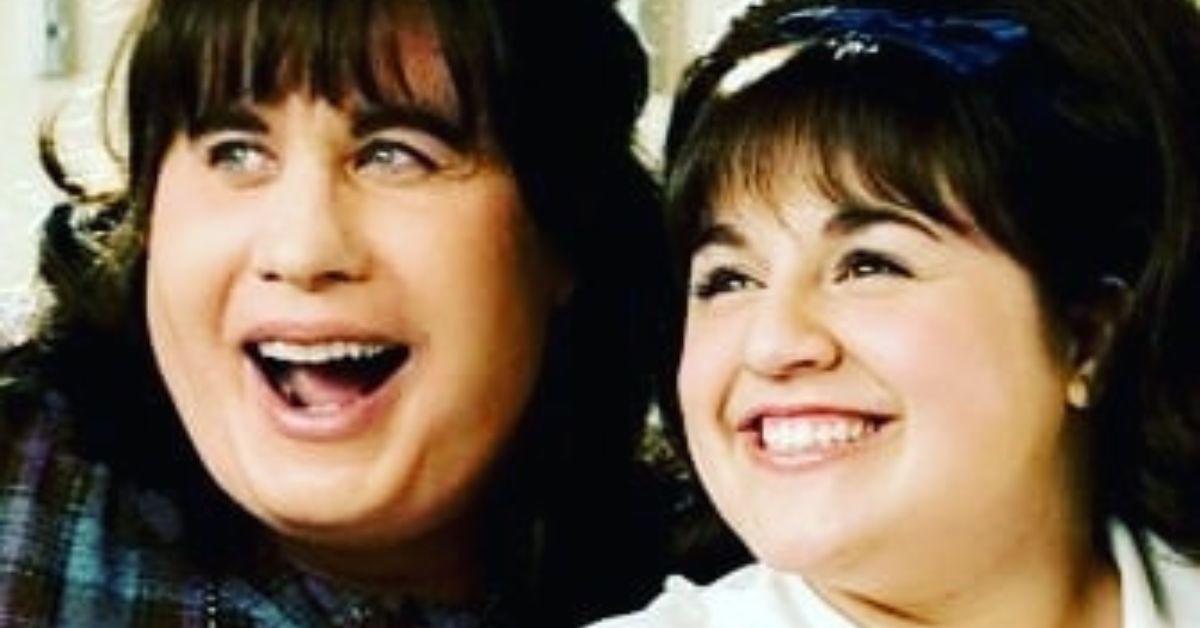 Article continues below advertisement
The production also launched Nikki Blonsky's career and allowed fans to see legends like John Travolta and Queen Latifah differently. It also tackled several issues regarding race, body positivity, and advocacy.
Following the film's release, most of the actors who starred in the project are still working, while others have taken different paths. So, where is the Hairspray cast 15 years later? Here's what we know!
Nikki Blonsky (Tracy Turnblad)
Nikki worked at an ice cream shop when she landed the starring role as Tracy Turnblad. Tracy's bubbly personality, big voice, and fiery determination to be a star resonated in many of her scenes. After Hairspray, Nikki continued acting and snagged roles in Life Unfiltered and Quarantine. In June 2020, she shared some personal news when she came out as gay via TikTok. Since then, Nikki has found her own Link Larkin — a jewelry designer named Hailey Jo Jenson.
Article continues below advertisement
John Travolta (Edna Turnblad)
John slipped on his high heels and poofy wig to play Tracy's overprotective mother, Edna. His performance as the agoraphobic laundry worker received rave reviews, as many fans first saw his tough-guy roles in Pulp Fiction and Grease. Once Hairspray wrapped, John's career flourished, and he took on more roles in From Paris with Love, American Crime Story, and Die Hart. He's also been the subject of multiple memes for his award show flubs (we will never forget the Adele Dazeem debacle).
Article continues below advertisement
Sadly, John has endured some personal heartbreak in the public eye. In 2009, his son, Jett, died of a seizure. His wife, Kelly Preston, also died of breast cancer in July 2020. The couple married in 1991 and have two other children, Ella Bleu and Benjamin.
Article continues below advertisement
Zac Efron (Link Larkin)
Zac played local teen heartthrob Link Larkin who fell for Tracy from the moment he saw her dance moves. The role wasn't too hard for Zac to play at the time, as he already had fans swooning for him after High School Musical debuted on the Disney Channel. Since Hairspray, he's tried to shed his teen star status with edgier films like Dirty Grandpa and Gold. In 2019, Zac also starred in Extremely Wicked, Shockingly Evil, and Vile, where he played the serial killer Ted Bundy. As for his love life, the actor has been reportedly single since his 2020 breakup with Vanessa Valladares.
Article continues below advertisement
James Marsden (Corny Collins)
James was the smooth, fun-loving host of WYZT, Corny Collins. The handsome DJ won multiple cool points when he decided to integrate his show with Black singers and dancers. Following his Hairspray role, James has landed several films and TV shows such as Netflix's Dead to Me, Mrs. America, and The Stand. Most recently, fans can catch him on Westworld as Teddy Flood.
Article continues below advertisement
Christopher Walken (Wilbur Turnblad)
Christopher played Tracy's loving and supportive dad, Wilbur. Wilbur's love for his daughter and Edna resonated with fans. Though Christopher had already been acting for decades before Hairspray, he showed a lighter side of himself in the film. After Hairspray wrapped, he continued acting and signed on as Frank Sheldon in The Outlaws in 2021.
Article continues below advertisement
Amanda Bynes (Penny Pingleton)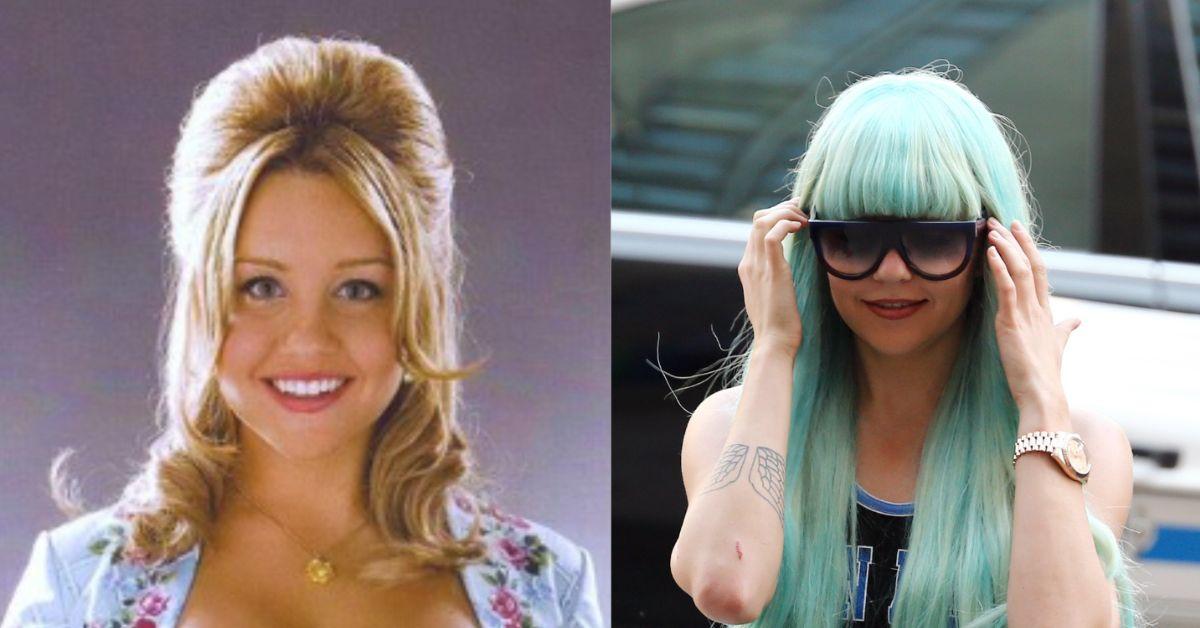 As Penny, Amanda was Tracy's best friend and partner in crime. Penny's quirky personality and pigtails instantly stood out from fans, and she also found unexpected love in the film. Before Hairspray, Amanda was already a child star from her time on All That and The Amanda Show. Once Hairspray wrapped, though, she faced personal turmoil in front of the public eye.
Article continues below advertisement
Throughout the late 2000s, Amanda received multiple arrests for drug charges and was ultimately placed on a conservatorship, making her parents — Lynn Organ and Rick Bynes — in charge of her. In 2022, Amanda filed to end her conservatorship and stepped out with a new man — Paul Michael. Unfortunately, Amanda and Paul broke off their engagement in July 2022.
Article continues below advertisement
Queen Latifah (Motormouth Maybelle)
Queen Latifah played the vibrant and nurturing Motormouth Maybelle. Motormouth Maybelle became a fan favorite as she taught us to be "big, bold, and beautiful." Queen followed the same philosophy off the screen with her plus-size clothing partnerships and body advocacy work.
Since Hairspray, the multi-hyphenate star has continued working in television and film. Fans can catch Queen Latifah on CBS' The Equalizer as agent Robin McCall. She also starred in Netflix's Hustle as Adam Sandler's wife.
Article continues below advertisement
Elijah Kelley (Seaweed)
Hairspray gave Elijah his big break, but the seasoned actor, singer, and dancer was up for the challenge. He captivated the audience with his voice, choreography, and charm. Seaweed and Penny's love also blossomed throughout the film. After Hairspray, Elijah landed more roles on Red Tails, The Butler, and The Wiz! Live. In 2017, he took on his first biopic as Ricky Bell in The New Edition Story. Elijah announced in 2022 that he would portray another music icon — Sammy Davis Jr — in a Hulu film.
Article continues below advertisement
Brittany Snow (Amber Von Tussle)
Brittany took on the role of Tracy Turnblad's arch nemesis, Amber Von Tussle. Amber was the Queen Bee of Baltimore and wouldn't allow Tracy to steal her shine — or her man, Link. Ultimately, though, she lost both to Tracy. Following her time on Hairspray, Brittany starred in the Pitch Perfect trilogy, Someone Great, and Almost Family. In 2019, she directed her first film, Milkshake, and starred in and produced another movie, Hooking Up, in 2020. Brittany also tied the knot to real estate broker Tyler Stanaland in March 2020, per Us Weekly.
Article continues below advertisement
Michelle Pfeiffer (Velma Von Tussle)
Michelle was already a notable star before Hairspray due to her roles as Catwoman in Batman Returns and Louanne Johnson in Dangerous Minds. However, she became the villain you loved to hate as Velma, an ambitious show mother who would do anything to see her and her daughter, Amber, succeed. After wrapping Hairspray, Michelle starred in Avengers: Endgame, Maleficent: Mistress of Evil, and Showtime's The First Lady as Betty Ford.
Article continues below advertisement
Tayla Parx (Little Inez)
Tayla (real name Taylor Parks) played Seaweed's little sister and Motormouth Maybelle's daughter, Little Inez. The petite powerhouse demanded her scenes and ultimately took home the coveted Miss Teenage Hairspray prize. After Hairspray, Tayla continued acting, appearing on True Jackson VP, Bones, and singing The Sims 4 video game. However, she's become more recognized for her work as a singer-songwriter. Tayla co-wrote "Thank You, Next" by Ariana Grande and "Love Lies" with Normani and Khalid.