'RHOC's Kat Dubrow on Coming out as Lesbian: "I Was Dealing With a Lot of Homophobia"
Heather Dubrow's daughter Kat Dubrow came out as lesbian in February of 2022. The 15-year-old gets candid about coming out on Season 16 of 'RHOC'.
Article continues below advertisement
Heather and her husband, Terry Dubrow, are the parents of four young adults: Maximillia "Max," Nicolas "Nicky," Katerina "Kat," and Colette "Coco."
Heather's oldest daughter, Max, made headlines in 2020 when she came out as bisexual via Instagram, and now, middle daughter, Kat, is publicly sharing her truth as well. In Season 16 of RHOC, Kat gets candid about her coming out journey, sharing that it hasn't been as easy as it seemed to be for Max.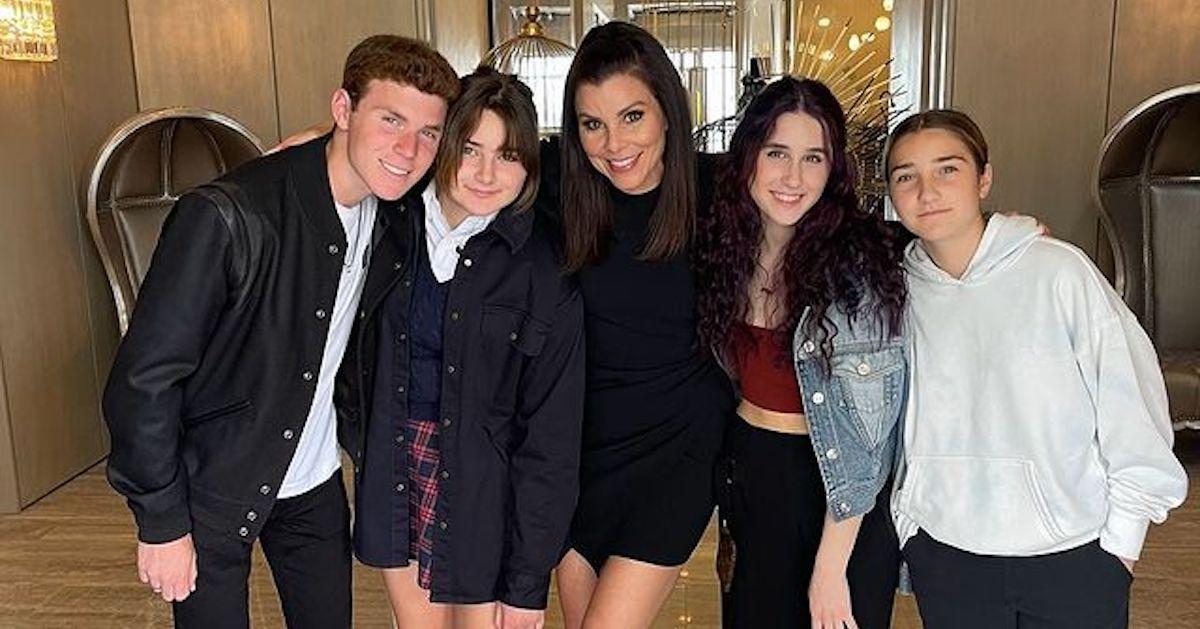 Article continues below advertisement
Heather Dubrow's daughter Kat came out as a lesbian in February 2022.
Kat came out as a lesbian in February of 2022. Following her announcement, the 15-year-old expressed how "grateful" she was to have her old sister's support. She told People, "Seeing my sister be so proud, and to see her be so comfortable with herself, it just makes me feel like I have nothing to worry about."
However, the siblings can't seem to find common ground in the Feb. 16 episode of RHOC. Tensions run high between the Dubrow sisters during a family dinner at Nobu that leaves Kat visibly irritated. After a spat with Kat over a plate of edamame, Max steps away from the table and Heather attempts to diffuse the situation.
Article continues below advertisement
'RHOC' stars Kat and Max Dubrow's beef explained.
Amid the feud between Kat and Max, Heather empathizes with both of her daughters. "Kat is a lot like me. She is very sensitive, she is emotional. I remember being a teenager. I didn't like people talking to me about what I'm eating, what I'm wearing," Heather says in a confessional.
Kat admits that she isn't close to any her siblings due to their age difference, which she says makes it hard to "really connect with them." However, Heather's son insists that the issue between Kat and Max is obvious.
Article continues below advertisement
"Kat, a lot of the attention was put on you when you came out," Nicky argues. Unsurprisingly, Kat disagrees.
According to Kat, while her sister was met with praise following her announcement, Kat feels even more ostracized after coming out. "From what I saw from the outside of my older sister's coming-out story, everyone was supportive," she shares.
"When I came out, I was dealing with a lot of homophobia. I had issues with people at school who were saying the 'f**' slur around me and who were just not very respectful of the LGBTQ community," Kat continues.
It's likely that a heart-to-heart can put the Dubrow siblings' beef to rest. But viewers can see what happens on the Real Housewives of Orange County airing on Wednesdays at 9 p.m. EST on Bravo. You can also catch up on the series on Peacock.