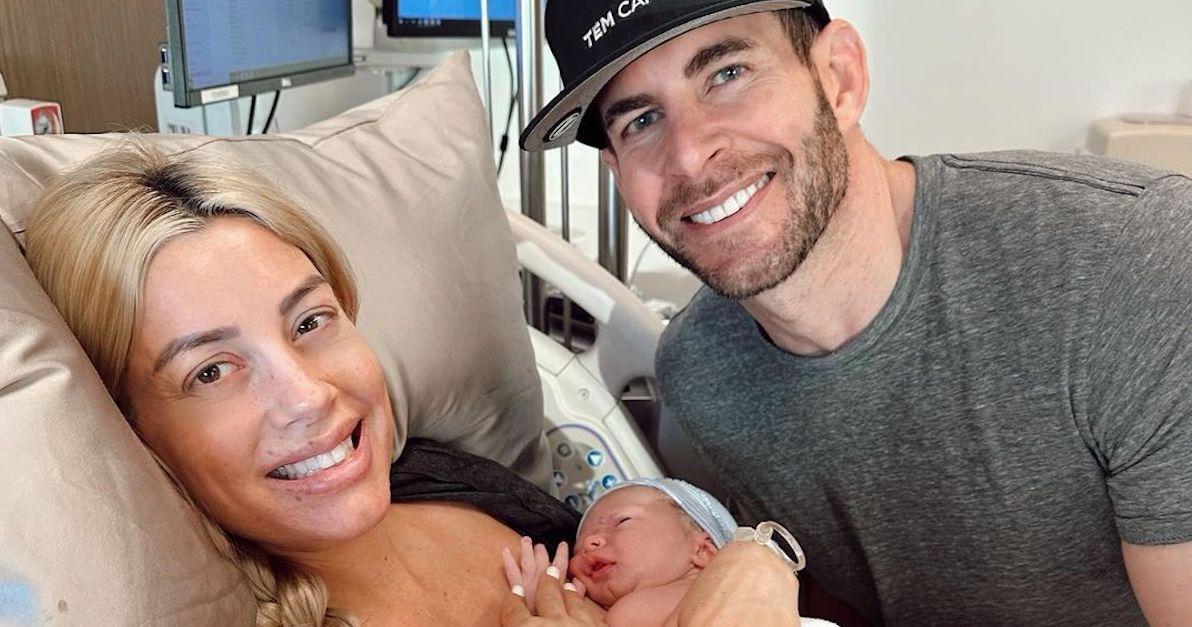 Heather Rae and Tarek El Moussa Finally Reveal Their Son's Beautiful Name!
For those of us Selling Sunset fans, we have been with Heather Rae and Tarek El Moussa since Heather came into the office at The Oppenheim Group giddy about this boy that she met on a boat.
We've watched on as Heather and Tarek got married, and Heather became a stepmother to Tarek's kids Brayden and Taylor. She treated Tarek's children as if they were her own. And now, the couple just announced the birth of their first child together, a beautiful baby boy.
Let's meet the newest addition of the El Moussa family and found out the details on his name!
Article continues below advertisement
Heather Rae and Tarek El Moussa welcomed their baby boy on Jan. 31, 2023.
"If you know us, you know our journey has been far from 'normal' so of course our pregnancy story is the same. I've been really open about my pregnancy journey — we've been doing IVF and went from having 7 frozen eggs to being told we were only supposed to get 2 follicles to then being able to get 8 to… having an all-natural pregnancy... You just never know what life has in store for you. You can plan and try to make things happen all you want but what's meant to be will be so to me, our baby is a miracle baby."
Article continues below advertisement
Knowing the journey that Heather and Tarek took to conceive, it makes this announcement so much sweeter!
On Feb. 2, 2023, Heather and Tarek took to Instagram to announce the birth of their son on Jan. 31. The caption reads, "Our baby boy is here... 1.31.23. Mama and baby are happy, healthy, tired but doing well. Our hearts are so happy."
Article continues below advertisement
Tarek told US Weekly that, "Becoming a father for the third time is just as exciting as it was the first time. Our baby boy is doing amazing, and Heather was a rockstar during labor... I don't think I've ever seen Tay and Bray as happy as they were when they met their little brother... We are on cloud nine and soaking in all of the snuggles and bonding with our little guy as an official family of five ... My heart has grown even bigger and I'm feeling like the luckiest guy on the planet."
What is Heather Rae and Tarek El Moussa's baby's name?
As for the baby's name? Two weeks after welcoming their baby boy, Heather and Tarek finally revealed their son's name is Tristan Jay El Moussa.
"Tristan was the name that Tarek was supposed to have, Jay is my dad's middle name & 4 generations of Jay," Heather explained on Instagram along with some of her birth story. "We have been in our own private bubble but today we are so happy to share Tristan and some of our birth story with the world."