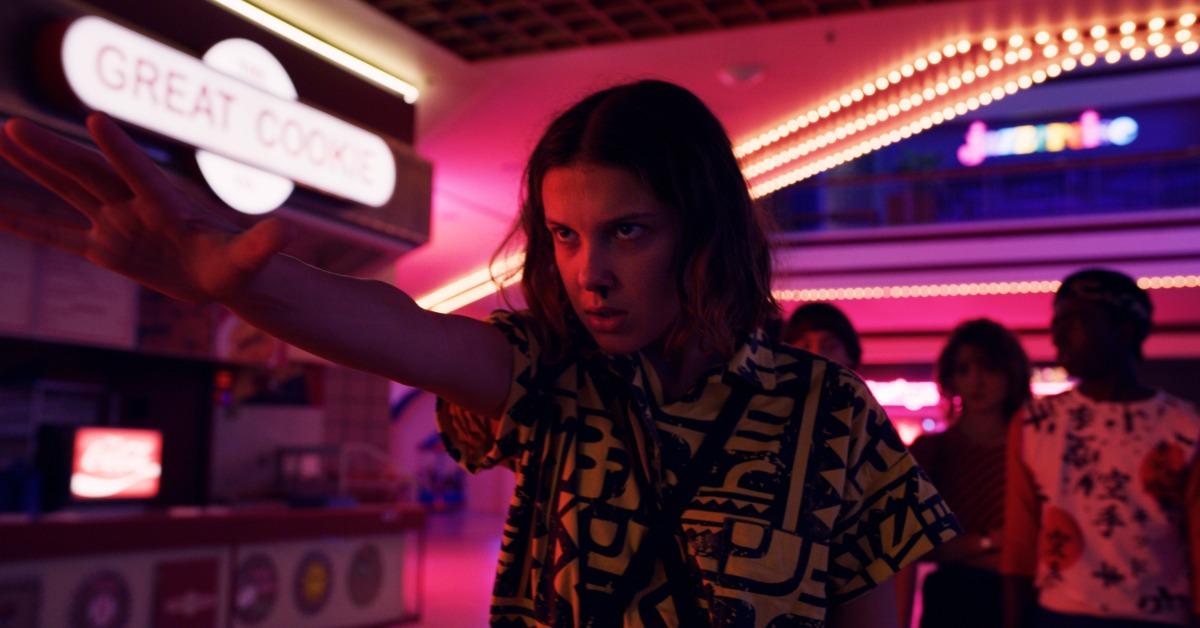 Eleven Is Just a Normal Teenager in Season 4 of 'Stranger Things' — Well, Sort Of (SPOILERS)
Spoiler warning: This article contains spoilers for Season 4 Part 1 of Stranger Things.
Eleven has spent the majority of Stranger Things either hiding from those who want to exploit her for her powers or hiding her powers altogether. But whenever she does use them, she ends up saving the day and being a straight up hero.
Unfortunately, at the start of Season 4, she is still powerless. But how did Eleven lose her powers on Stranger Things to begin with?
Article continues below advertisement
In the Season 4 premiere, we learn that Eleven goes by the name of Jane now and she's living in California with Will, Jonathan, and their mom, Joyce. She's trying to acclimate to life as a normal teenager while also trying to fit in as a high school freshman.
In other words, Eleven is going through a lot. And the whole not having her powers thing makes it even more difficult to get through.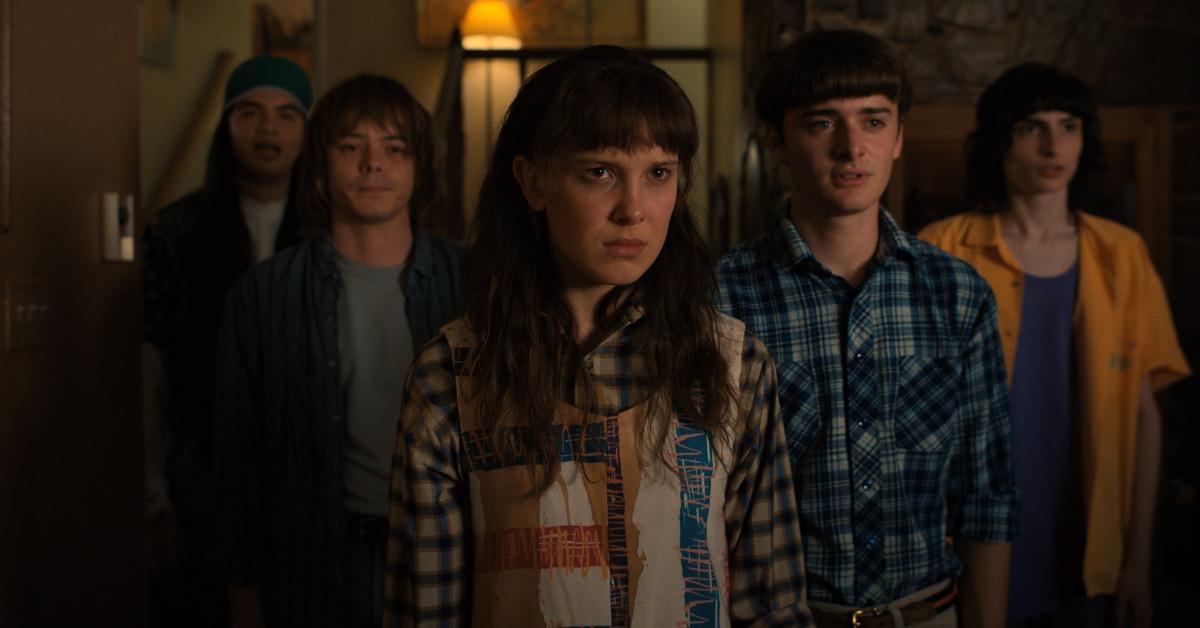 Article continues below advertisement
How did Eleven lose her powers on 'Stranger Things'?
Eleven helps defeat the Mind Flayer at the mall battle in the Season 3 finale of Stranger Things. She doesn't use her powers, though, because before the season finale, the Mind Flayer plants a worm in her. Jonathan cuts open her leg so Eleven can remove the worm with her powers. But after that, her powers seem to vanish.
And when the dust settles at the end of Season 3, we see that Eleven still can't use her powers. The Upside Down demon did something to Eleven with that worm to render her defenseless.
And at the start of Season 4, Eleven doesn't have her powers. She may be living the dream of finally being a normal kid, but Eleven really isn't herself without her telekinetic powers.
Article continues below advertisement
Does Eleven get her powers back in Season 4?
By Season 4 Episode 2, Eleven still doesn't have her powers. She tries to use them in a super cringe-worthy scene with a school bully and it's so hard to watch. But Eleven's inability to fit in and make friends, her grief over Hopper, and her separation from Mike might all be enough to make her emotions run high enough to ignite her powers again for good.
She does start to regain her powers in Episode 5, but Eleven is going to need to be at 100 percent by the end of the season. There has already been one demon-related murder in Hawkins and more are expected to come.
Eleven belongs back home to try and help fight this force. And to do so, she'll definitely need her powers to be at full capacity. She could very well be the key to winning the final battle.
Watch Stranger Things on Netflix.