'The Voice' Adds a New Twist — How Does the Playoff Pass Work? Let's Break It Down
How does the Playoff Pass work on 'The Voice'? Here's the rundown on the singing competition's latest twist, in the words of the judges.
So far, in the twenty-three seasons of The Voice, the reality singing competition has routinely changed its format to suit the needs of its competitors. During Season 3, coaches were allowed to "steal" contestants from others during the Battle Rounds, while Battle Rounds were also changed to Knockout Rounds in Season 16. During Season 14, a "Block" button was implemented so coaches could potentially keep one another from certain contestants.
Article continues below advertisement
Now, another new element has come into play on The Voice: the Playoff Pass. How does the Playoff Pass work on The Voice? Keep reading for everything you need to know about how the new format works.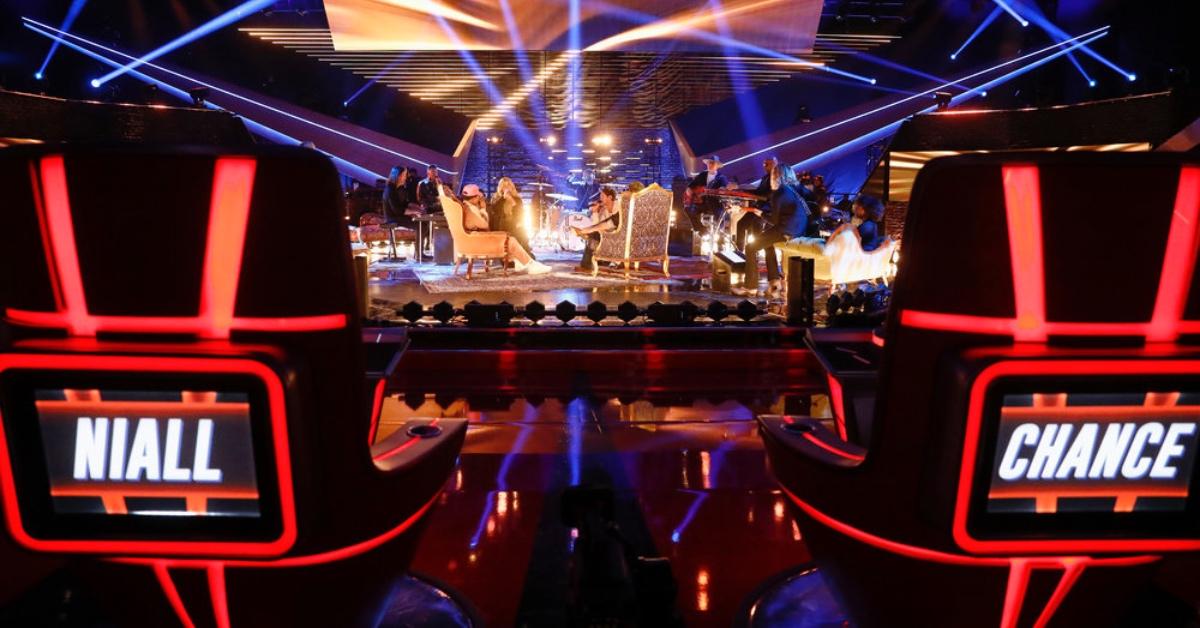 Article continues below advertisement
How does the Playoff Pass work on 'The Voice'?
Thankfully, for everyone confused about the new changes, the Season 23 judges (Kelly Clarkson, Chance the Rapper, Blake Shelton, and Niall Horan) break it down in a new promotional video for The Voice. "This year for the first time ever, we have the Playoff Pass," Blake explains.
"It gives the artist a chance to skip the Knockout Round and go directly to the Playoffs," he concludes. The video shows both Blake and Niall using the "Playoff Pass" button, where streamers and bright lights illuminate the stage.
Kelly adds, "The Playoff Pass is the highest honor we've ever given to an artist on The Voice. They both get to stay, but one gets to skip a whole round."
Article continues below advertisement
Chance explains how the Playoff Passes will work for now, saying, "This round, every coach has one Playoff Pass and one steal." That's not to say that Playoff Passes couldn't become a bigger element in the Knockout Rounds in future seasons, but for the meantime, they're precious and not to be used lightly.
The Playoff Pass can be utilized to override a Steal.
Article continues below advertisement
As fans will recall, on The Voice, the Knockout Rounds have two contestants from the same team pitted against one another. Each contestant chooses a different song and performs their best, but the coaches collectively decide which player stays and which one leaves. To skip the Knockout Rounds means that a performer would also have to be extremely confident in their abilities.
Overall, it seems as though the coaches plan to use the incentive of a Playoff Pass to encourage their artists to step up their games so that, in the words of Niall, "no one goes home."
Make sure to catch new episodes of The Voice airing on Mondays at 8 p.m. ET and Tuesdays at 9 p.m. ET on NBC.