Every Legen — Wait for It — Dary 'How I Met Your Father' Cameo Thus Far
'How I Met Your Mother' spin-off series 'How I Met Your Father' features a slew of familiar faces. Let's break down every 'HIMYF' cameo.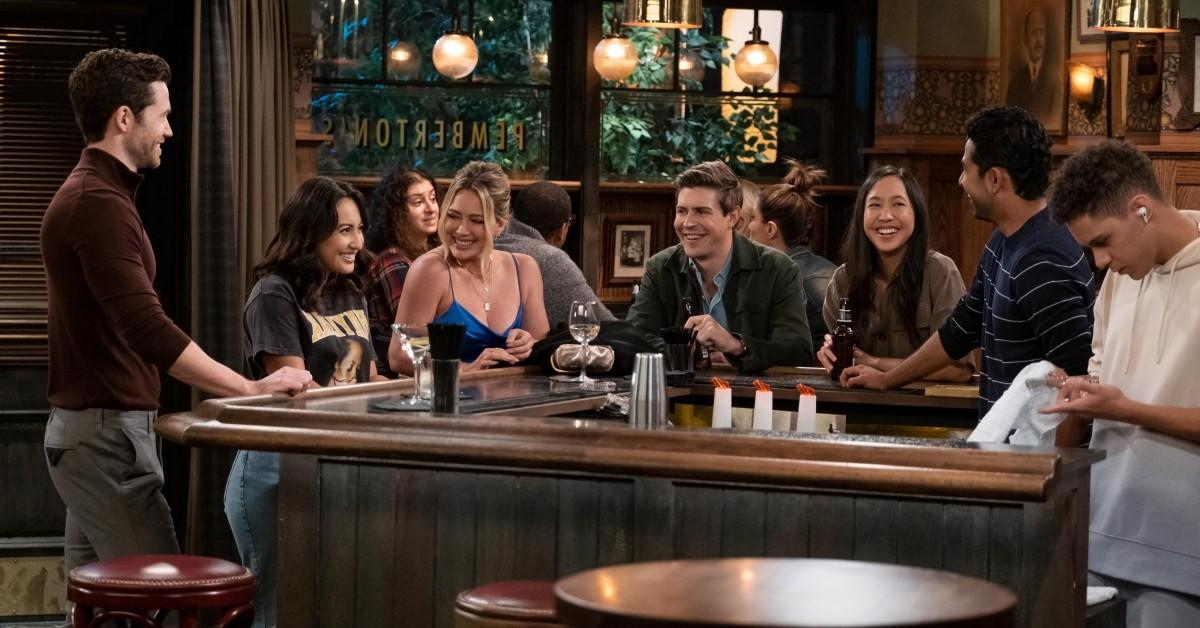 Taking place 10 years after the events of CBS's hit sitcom How I Met Your Mother, Hulu's How I Met Your Father follows Sophie (Hilary Duff) as she journeys through present day New York with her close-knit group of friends, making mistakes and going on crappy Tinder dates along the way.
And just as an older Ted Mosby (Josh Radnor, Bob Saget) tells the tale of how he met his kids' mother in HIMYM, an older Sophie (Kim Cattrall) tells her son the story of how she met his father.
Article continues below advertisement
The cozy spin-off welcomes several recurring characters — like Josh Peck's (Drake & Josh) Drew and Daniel Augustin's (Rap Sh!t) Ian — as well as familiar cameos, ones that connect it to the universe of its beloved predecessor. Let's go through all of the How I Met Your Father cameos from Season 1 and beyond.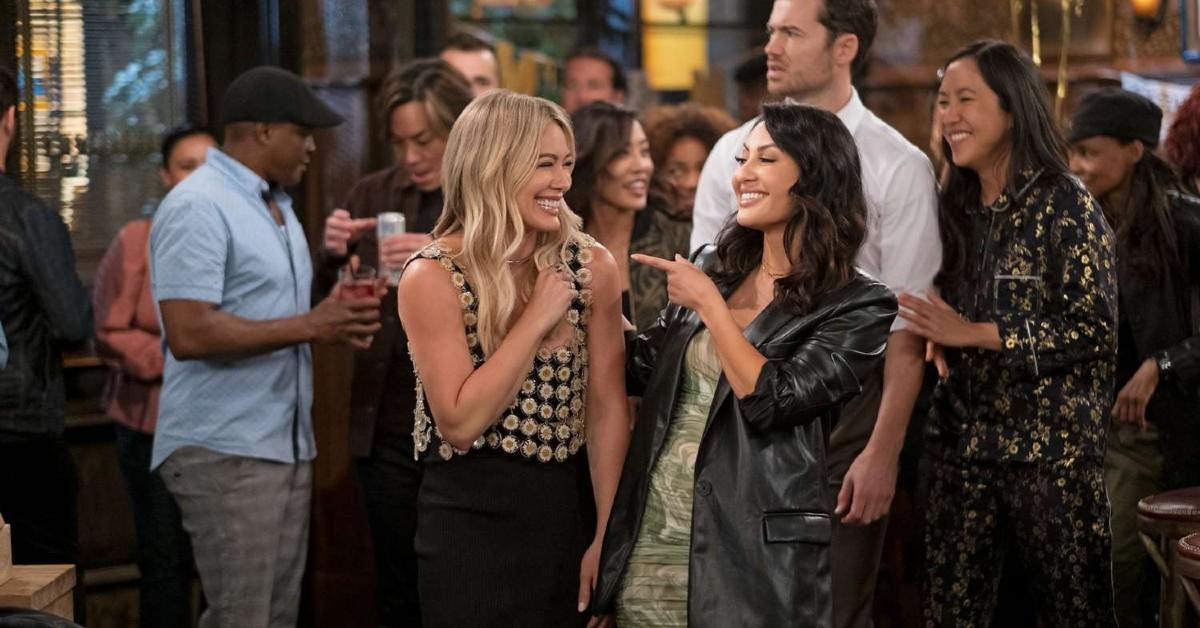 Cobie Smulders as Robin Scherbatsky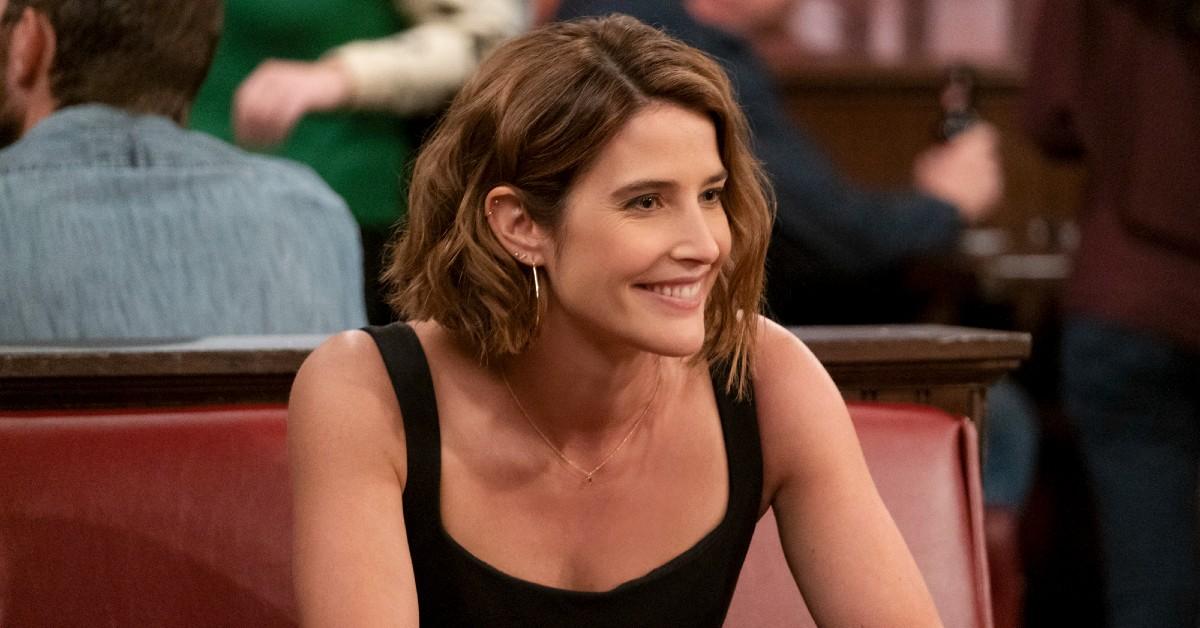 In the Season 1 HIMYF finale, titled "Timing Is Everything," viewers meet an overwhelmed Sophie, whose feelings for Jesse (Chris Lowell) are in limbo. Not only does she hear him say "I love you, Sophie" in his sleep during their first night together, but Jesse declined his ex Meredith's (Leighton Meester) grand offer to go on tour with her — aka his dream gig.
Article continues below advertisement
It's all a lot for Sophie to take in. So, naturally, she heads to McLaren's Pub for some space, which is where she meets famous news anchor and OG HIMYM character Robin Scherbatsky (Cobie Smulders). Sophie tells our guest star all about her messy love life, which leads Robin to give her some much-needed advice: "Do not waste your time being scared, Sophie. Fear can make you run away from things that could be good, great even, things that are supposed to be a part of your story."
If you're a HIMYM fan, you know she's speaking from experience.
Article continues below advertisement
Leighton Meester as Meredith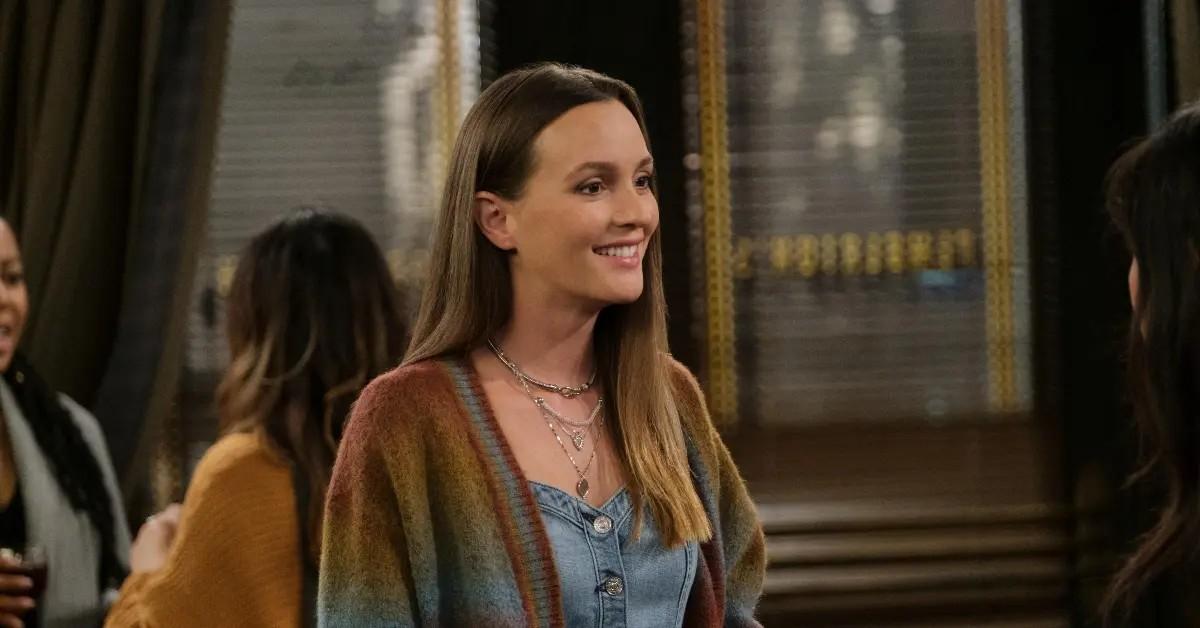 In Season 1 of How I Met Your Father, Leighton Meester plays Jesse's ex-girlfriend and ex-bandmate, Meredith. In Episode 1, viewers learn via a viral video that Jesse once publicly proposed to Meredith. After being rejected onstage, a totally spooked Jesse proceeds to fall off the stage. Talk about embarrassing.
"Now she's in Europe recording her first solo album and I'm known all around the city as Mr. Proposal Fail," Jesse explains in the episode.
Later in the series, it's revealed that Meredith has returned from Europe. In a turn of events, Sophie even spots Jesse and his musical ex smooching during the Season 1 finale.
Article continues below advertisement
Kyle MacLachlan as The Captain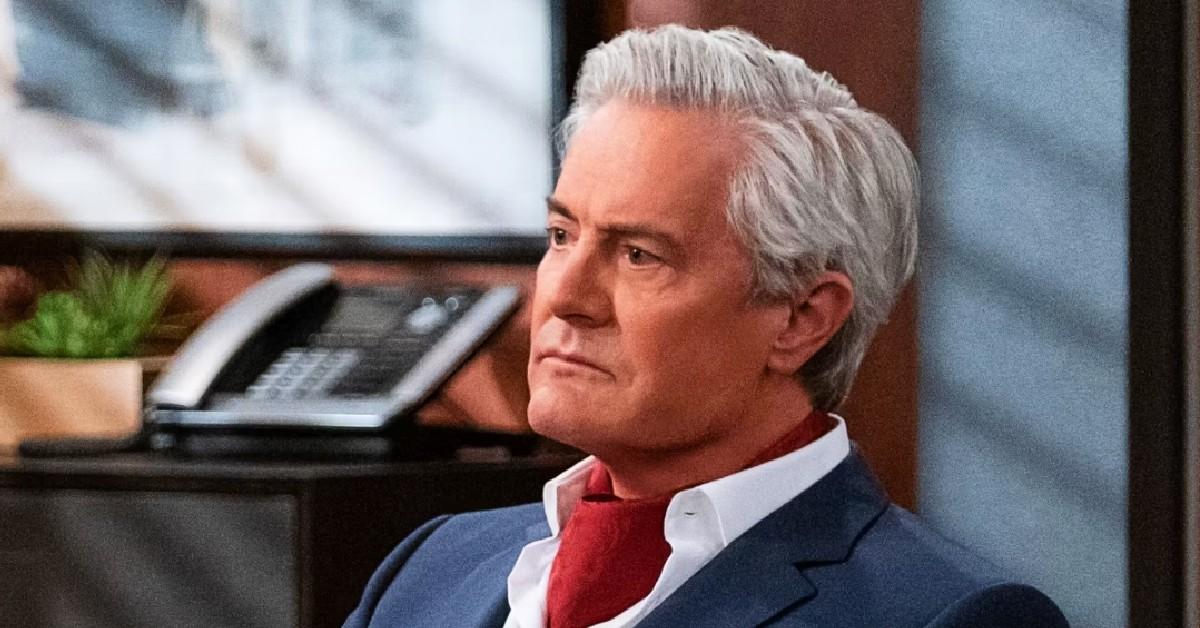 Kyle MacLachlan (Twin Peaks) reprises his role as George "The Captain" Van Smoot in How I Met Your Father. First appearing in Season 6 of HIMYM, the wealthy man obsessed with all things nautical was the husband of Zoey Pierson, aka Ted's arch-nemesis (who he eventually dates). Not only does The Captain eventually hire Lily Aldrin (Alyson Hannigan) as his art consultant, but he even marries Ted's ex-girlfriend and Robin's ex-co-anchor, Becky.
Article continues below advertisement
Becky has an odd affinity for boats, which makes her and The Captain a match made in heaven.
The Captain appears in the two-part Season 1 finale of HIMYF, and viewers first see him in bed with another woman. Kim Cattrall's (Sex and the City) Sophie explains that "this affair will be important later."
Article continues below advertisement
Laura Bell Bundy as Becky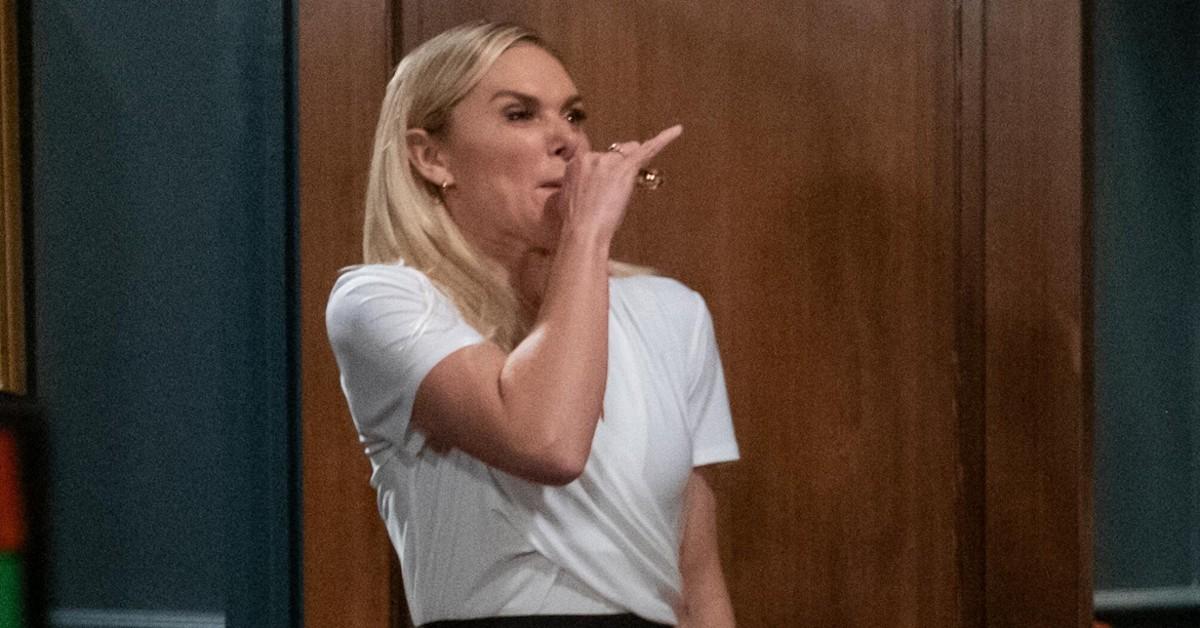 In Season 1, Episode 9, titled "Jay Street," Becky catches her hubby cheating after 10 years of marriage.
"Permission to explain myself?" The Captain asks. "Permission denied!" Becky screams before blowing a boatswain's pipe.
During the nautical lovers' divorce, Becky reveals that she never really had a passion for boats. Go figure.
Article continues below advertisement
But how does Becky and The Captain's divorce relate to Sophie? Well, The Captain owned the boat that Sophie's Tinder date Ian was working on over in Australia.
"What those marine biologists are doing down there is important. They're trying to help coral reef procreate," The Captain says, hoping his soon-to-be ex-wife will refrain from touching it.
A rightfully angry Becky gets the boat in the divorce (she hilariously threatens to sink it), inevitably canceling Ian's expedition. Ian then returns to New York and promptly visits Sophie in the midst of her love troubles.
Article continues below advertisement
Joe Nieves as Carl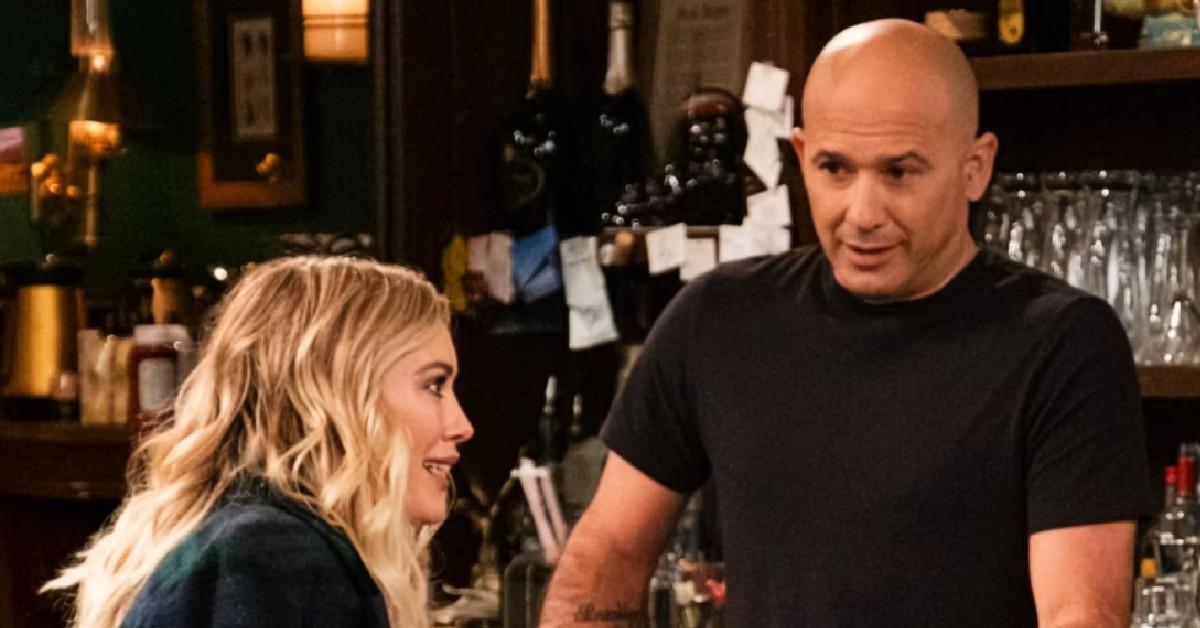 Joe Nieves's (West End) Carl has been mixing drinks at McLaren's Pub since Season 1 of How I Met Your Mother. He appears in the Season 1 finale of HIMYF, serving Sophie and Robin during their first encounter.
According to ScreenRant, Carl can be seen in over 20 episodes of How I Met Your Mother.
Article continues below advertisement
Neil Patrick Harris as Barney Stinson in Season 2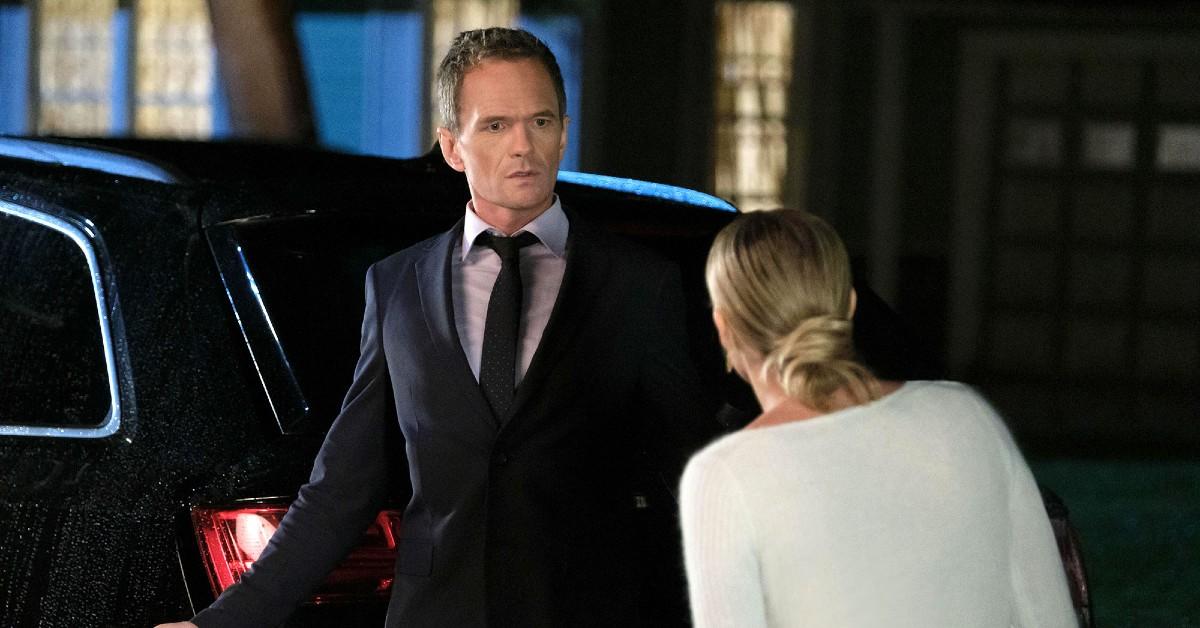 During the Season 2 premiere, titled "Cool and Chill," Neil Patrick Harris (Uncoupled) returns as suited womanizer Barney Stinson. It's truly legen — wait for it — dary.
In a scene that takes place "later that year," Sophie frantically calls her mother while driving. "Mom, please call me back! I think I'm dating my dad," she says, leaving a voicemail. Before she has any time to process her thoughts, Sophie hits the car in front of her, which boasts a license plate that reads "LGNDRY." Out comes Barney, who has one word to say: "Duuuude."
Article continues below advertisement
Kim Cattrall relays that there's more to come from Barney, as did showrunner Elizabeth Berger.
"That was really truly just a little tease but we do have some really meaty stuff coming. More is coming. By the time his appearance on our show is over, people will feel really satisfied by what they've seen," she told Entertainment Weekly.
Season 2 episodes of How I Met Your Father premiere on Tuesdays on Hulu.