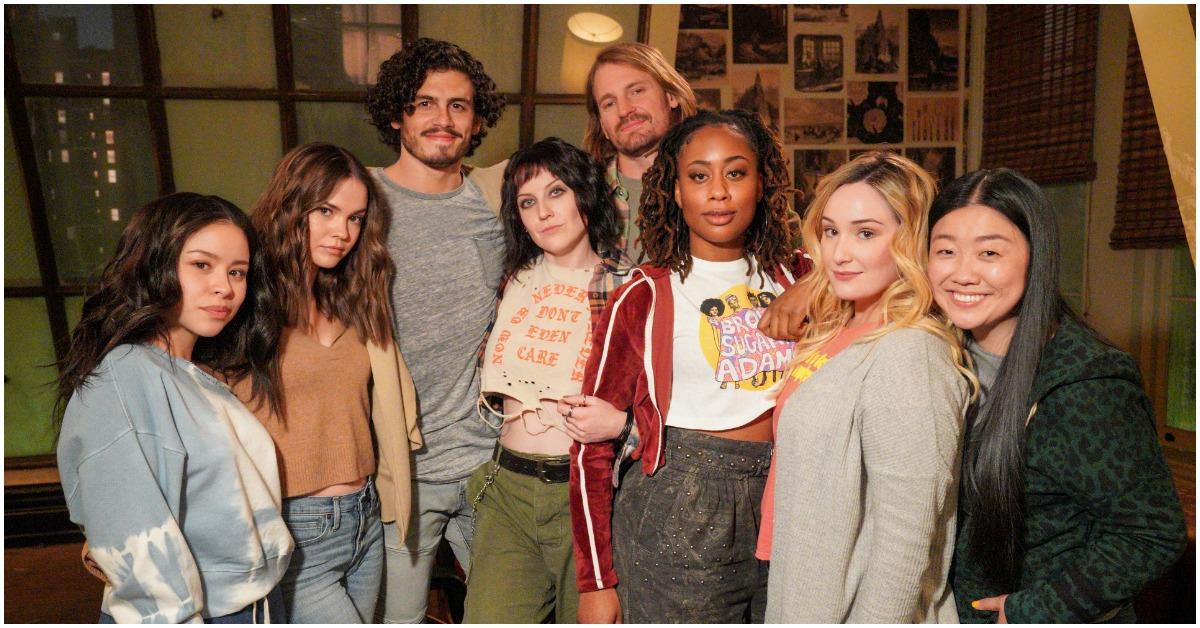 Are 'Good Trouble' and 'The Fosters' Related? What We Know About the Freeform Shows
Freeform's Good Trouble follows two sisters chasing their dreams in Los Angeles. Throughout the series, Callie Adams Foster (Maia Mitchell) and Mariana Adams Foster (Cierra Ramirez) move on to the next phase in their lives away from home. In addition to having each other for support, the siblings also befriend multiple people in their communal apartment building while working their first adult jobs. Callie moved to LA to work as a law clerk, while Mariana landed a job as a software engineer.
Article continues below advertisement
For some Freeform viewers, Good Trouble has several similarities to another one-hour drama on the network, The Fosters. As it turns out, there's a reason why the show feels so familiar.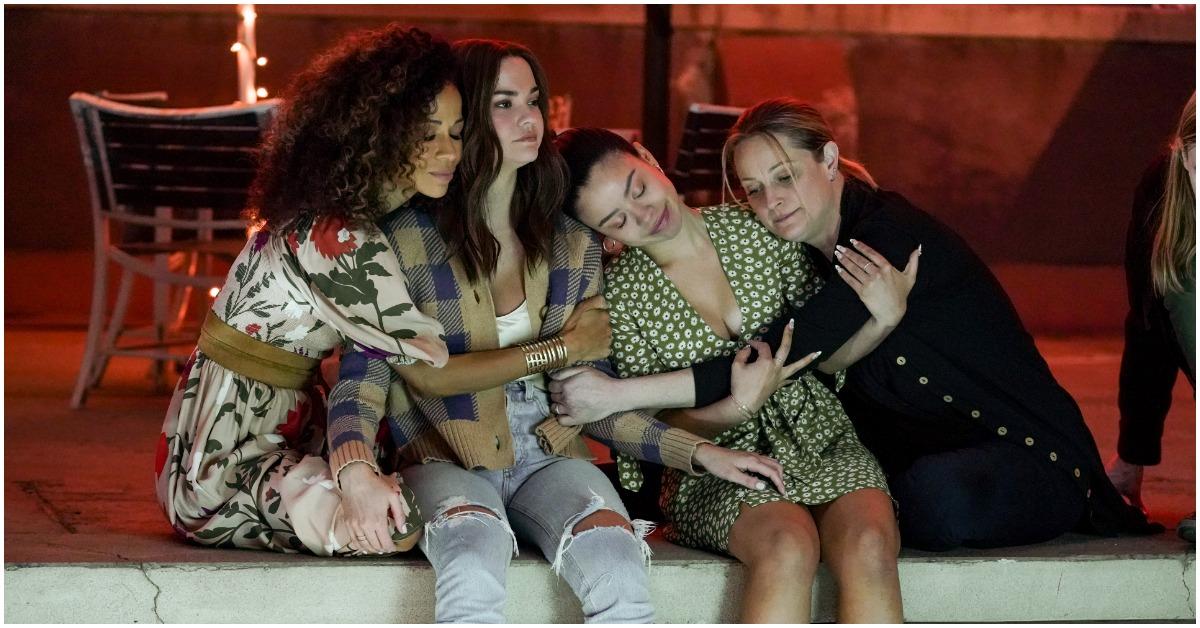 Article continues below advertisement
So, how are 'Good Trouble' and 'The Fosters' connected?
Good Trouble is a spinoff of The Fosters, which premiered on Freeform in June 2013. The family drama followed Stef Foster (Teri Polo) and Lena Adams Foster (Sherri Saum) as they raised their five children. In the show's pilot, Stef and Lena decide to foster Callie and her brother, Jude (Hayden Byerly), in addition to their biological son, Brandon (David Lambert), and adopted twins Maia and Jesus (Jake T. Austin/Noah Centineo).
The Fosters ran for five seasons and aired 104 episodes before getting canceled in Season 5. After announcing the show's demise, Freeform's executive producers — Bradley Bredeweg, Peter Paige, and Joanna Johnson, created Good Trouble and focused the series on Callie and Mariana. The execs focused on the Foster sisters for the spinoff, with their moms and siblings making guest appearances.
Article continues below advertisement
"When you leave home, you go out in the world and you create your chosen family of friends and people that you work with, and that's what this show is about," Joanna told Variety of Good Trouble's premise. "It's still a family show, but it's the family you choose to surround you and support you."
Article continues below advertisement
Freeform reportedly didn't always support 'Good Trouble.'
The Fosters wrapped in Season 5 by showing the Adams Foster children after graduating from high school. Callie's ex and foster brother, Brandon, announced his engagement to his longtime girlfriend Eliza (Abigail Cowen) in the final episodes. Additionally, the last three episodes set up the premise for Good Trouble, with Callie and Mariana leaping to live their adult lives in L.A.
Although The Fosters became one of Freeform's most sustainable shows, the network's executives weren't sure Good Trouble's concept would be as successful. Joanna said in her Variety interview that the team wasn't supportive of the spinoff at first. However, when The Fosters got officially canceled, the network picked up Good Trouble on one condition.
"[They] wanted the audience to know, 'Hey, there's more story coming, we're not done,'" Joanna said while explaining The Fosters' series finale.
Article continues below advertisement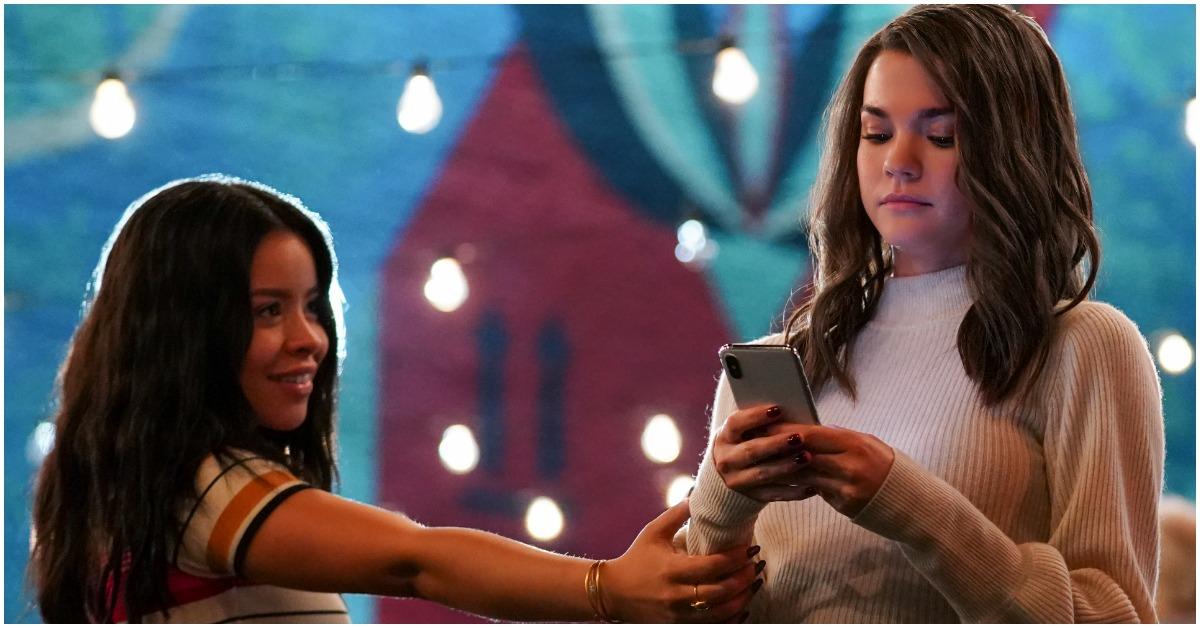 Despite the doubts, Good Trouble has been on Freeform since 2019. After a successful three seasons, the show aired its long-awaited Season 4 premiere in March 2022. However, Season 4 also marked Maia's exit from the show after playing Callie for nine years. The actress recently told People that she left Good Trouble to be closer to her family in Australia. Maia said not seeing her loved ones during the coronavirus (COVID-19) pandemic ultimately affected her decision to leave.
"Australia's always felt like home to me, and I always had wanted to move back eventually," Maia explained to the outlet. "Obviously, it was such a heartbreaking decision to make because I found community on that show. They've been my family in America. It's kept me going through my homesickness. It was a really, really tough decision. I sat with it for a really long time trying to talk myself out of it. But I had to be closer to my family."
Catch new episodes of Good Trouble Wednesday nights on Freeform at 10 p.m. EST.