Episode 8 of 'What If...?' Forces the Watcher to Reconcile His Place in the Multiverse
After Episode 8 of 'What If…?' we need to know how powerful the Watcher is. He's watching over our characters, but can he do anything about it?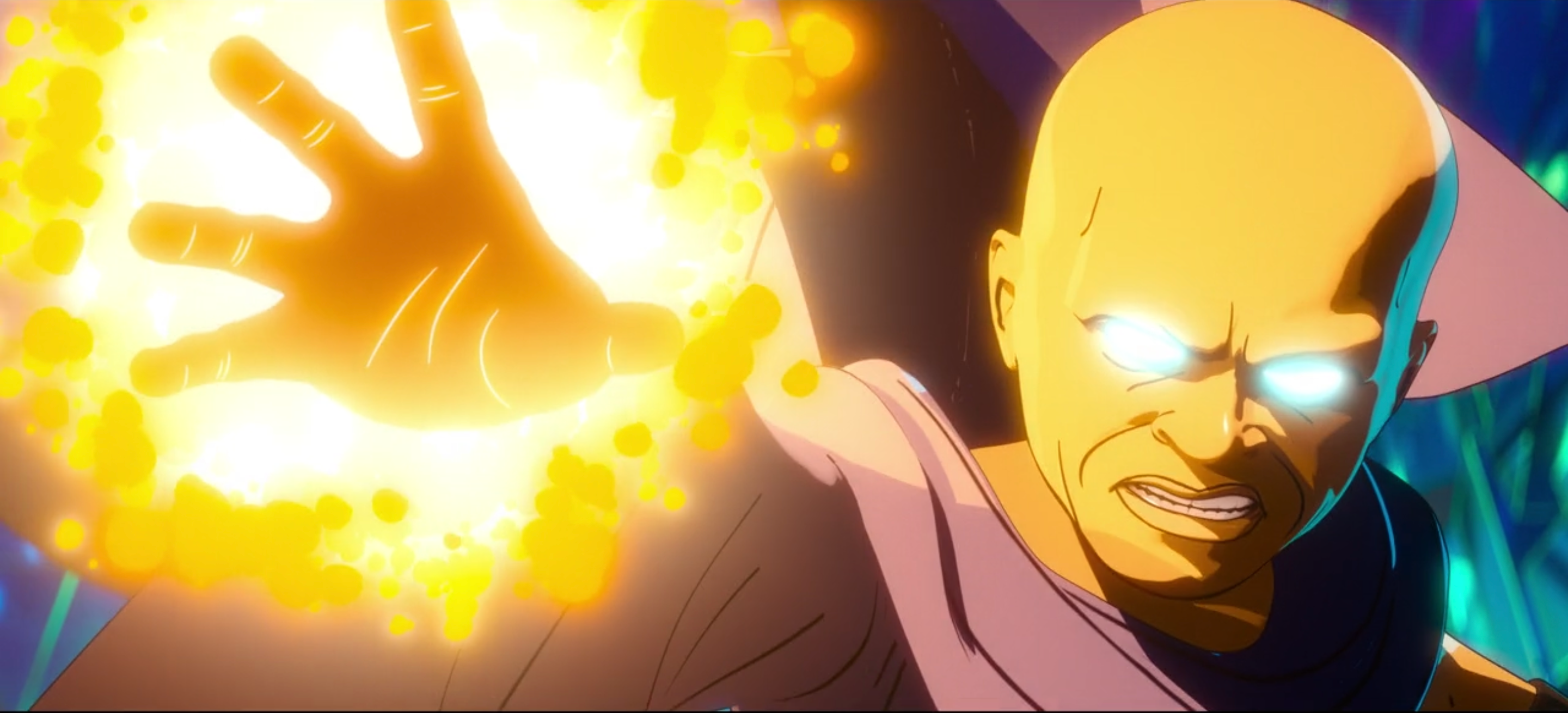 Spoiler alert: This article contains spoilers for Episode 8 of What If...?.
In Episode 8 of What If…?, the Watcher finally gets involved and we are not mad about it. While this episode may not be as cute or as charming as some other episodes, it definitely explores what happens when one being gets too powerful in the Marvel Cinematic Universe.
What if someone else gains control of all the infinity stones? What if the Watcher is the only being that can save the multiverse?
Article continues below advertisement
While the main question Episode 8 asks is, "What If… Ultron Won?", the biggest question we have is how powerful the Watcher really is. Can he stop Ultron from annihilating the entire multiverse?
Article continues below advertisement
The Watcher isn't an all-powerful god, but he is very strong.
According to the Marvel Database, Uatu the Watcher is an extremely powerful being. On their "power grid" he has a power level of seven (although we don't know what the maximum on the scale is) for intelligence, strength, speed, durability, and energy projection, while his fighting skills are only at level one.
He can also use telepathy to read the minds of every being, and can use this to render himself or any object invisible.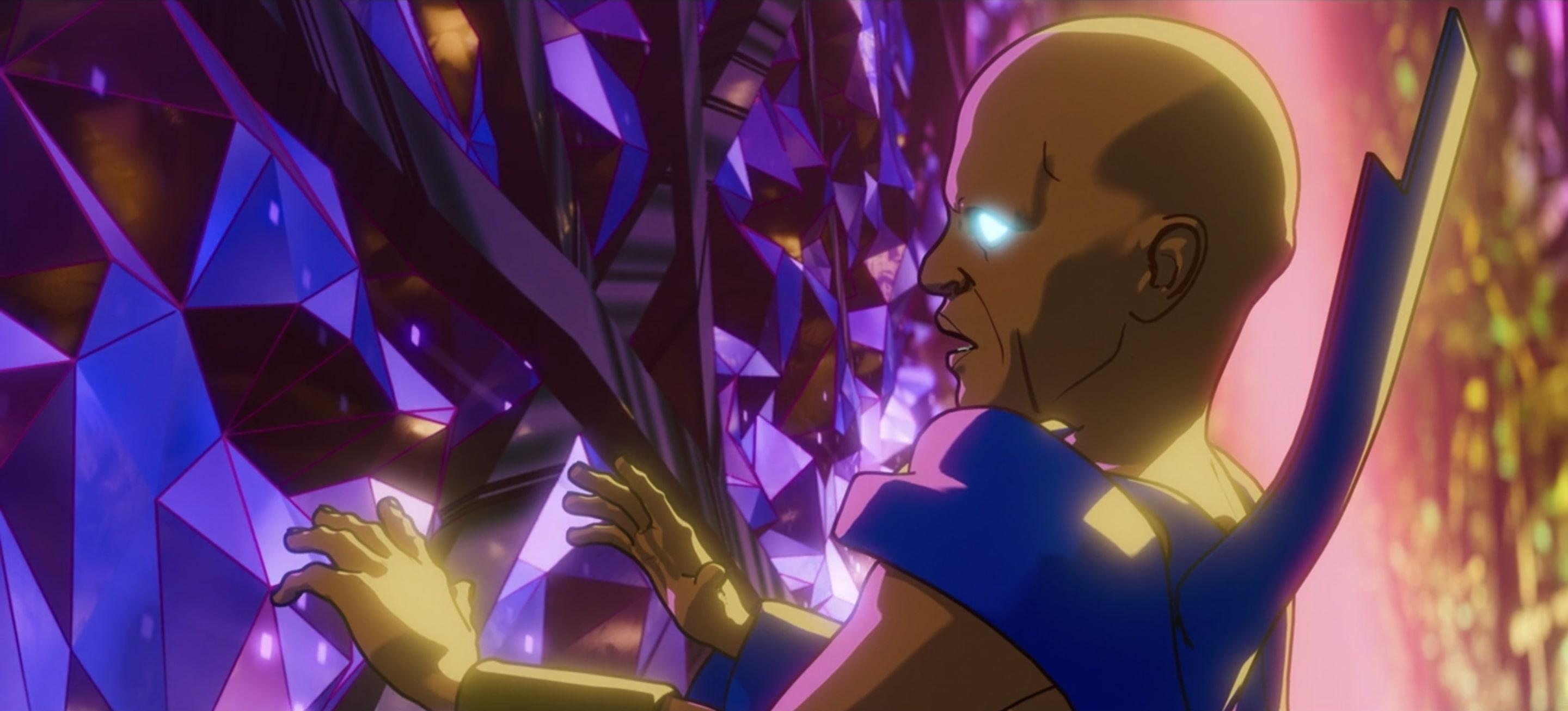 Article continues below advertisement
However, that skill loses its strength when up against an all-powerful Ultron. Ultron claims that he is "the natural order" now, and it's clear that when he gains control of all the infinity stones, his powers are instantly amplified.
So when the Watcher is narrating and he mentions "this universe," Ultron can hear and see him, realizing that there is a multiverse that he needs to "bring peace" to (aka annihilate all life).
Article continues below advertisement
We also see the Watcher in his first fight, and he holds his own pretty well, but ends up in a pocket of the multiverse where he's been hiding Sorcerer Supreme. Using his ability to manipulate cosmic energy and generate force fields, the Watcher is able to hold Ultron off … for a bit.
But it's clear that he's not going to be able to defeat Ultron on his own. So, many of us are expecting the Watcher to gather the alternate Avengers we meet along the way in What If…? to defeat Ultron and save the multiverse.
If the Watcher is so powerful, why doesn't he interfere?
In a comic book called The Sun-Stealer, the Watcher is called the "most powerful being in the galaxy," so despite what we see in his battle against Ultron, he is still extremely powerful.
Not only that, but even Ultron criticizes the Watcher in the episode for not using his powers. "All those worlds, all that suffering. And you just watched," Ultron derides.
Article continues below advertisement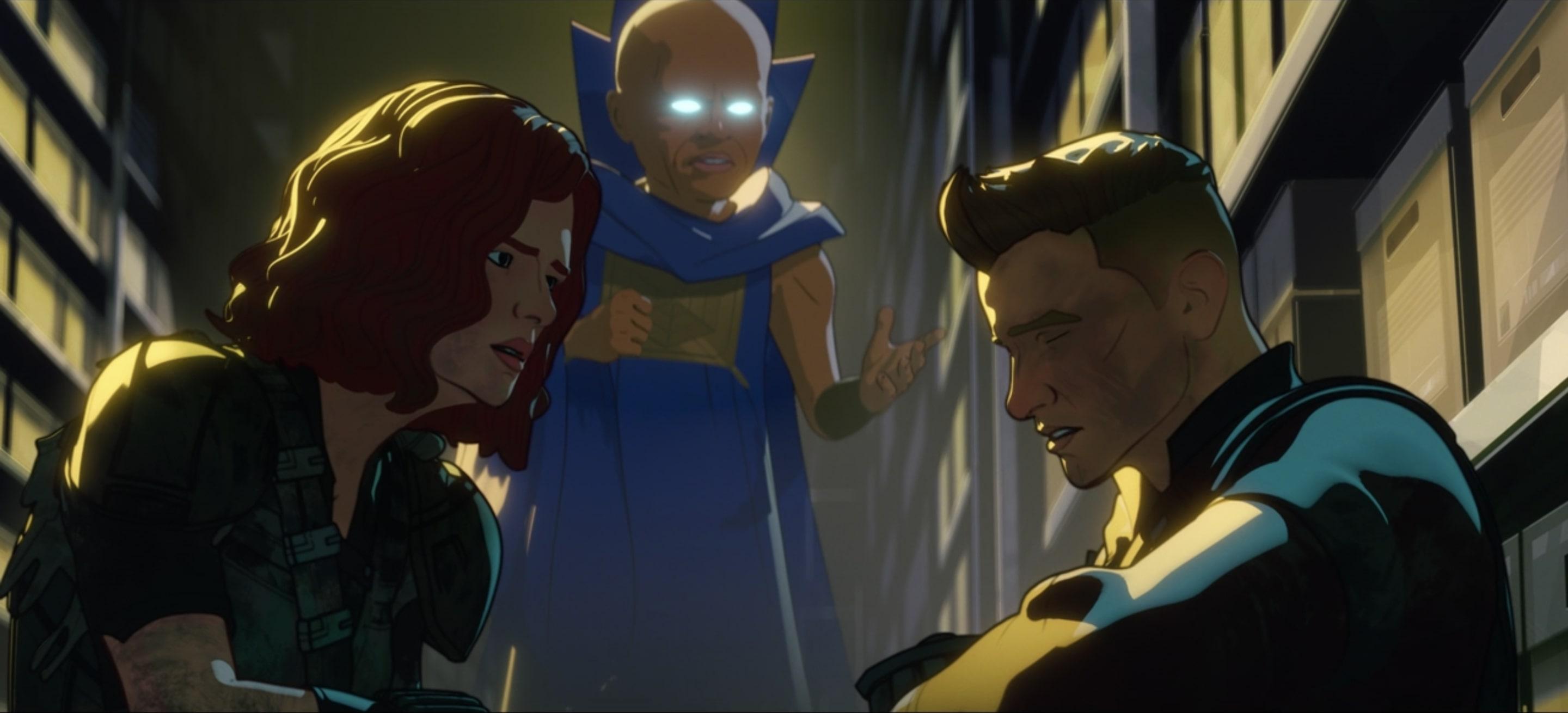 We only see Ultron destroy the universe in What If…?, so it's hard to keep reminding ourselves that he's aiming for peace by destroying all life.
So when he condemns the Watcher for just "watching," he's really disappointed that the Watcher isn't doing anything to bring about multiversal peace. However, the Watcher explains, "I swore an oath. I cannot exert my will on the natural order of things. I cannot intervene."
Article continues below advertisement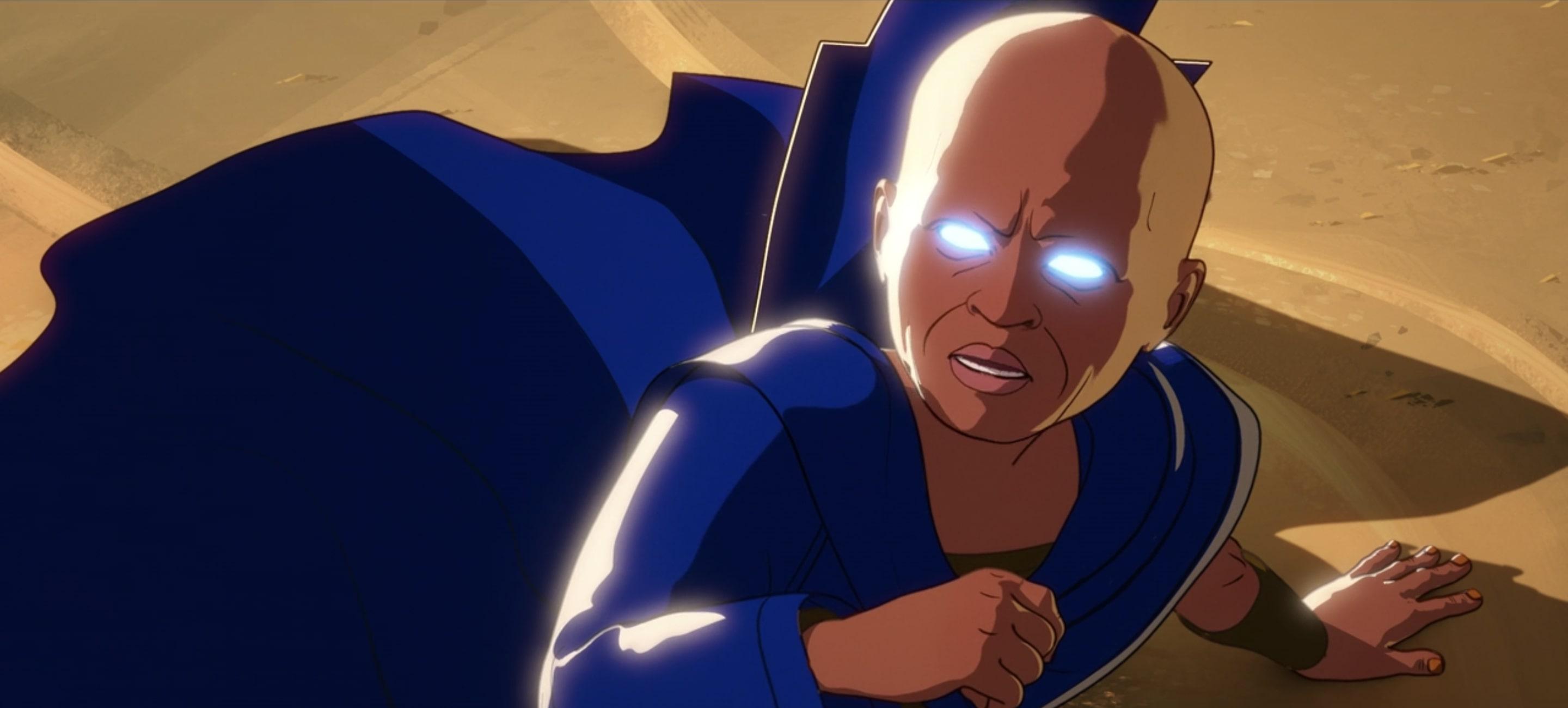 This is the first episode in which we see the Watcher really grapple with his own will and his oath not to interfere. He wants to butt in to help Natasha and Clint defeat Ultron, but stops himself.
However, by the end of the episode he's ready to interfere, recognizing Ultron as a multiversal threat. Ultron tells the Watcher, "You lack the will to stop me." But we know that the Watcher has the will, and Ultron seems to know he has the power.
Episode 8 of What If…? is now available to stream on Disney Plus. The final episode of Season 1 will drop Wednesday, Oct. 6.