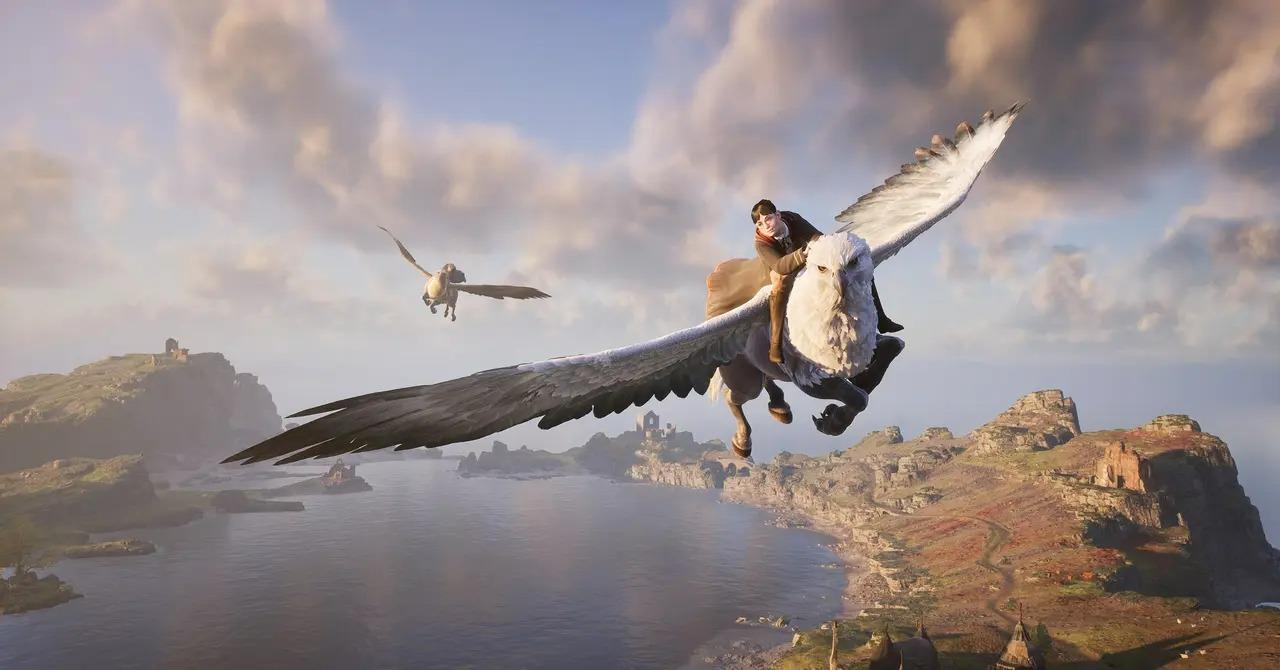 Looking to Catch Shiny Beasts in 'Hogwarts Legacy'? Here's How to Find Them
Article continues below advertisement
But one of the more time-consuming activities is tracking down Shiny Beasts. Figuring out how to catch Shiny Beasts in Hogwarts Legacy isn't easy – and you'll need to dedicate a good chunk of your time to finding them.
Here's what you need to know about finding Shiny Beasts in Hogwarts Legacy and how to catch them.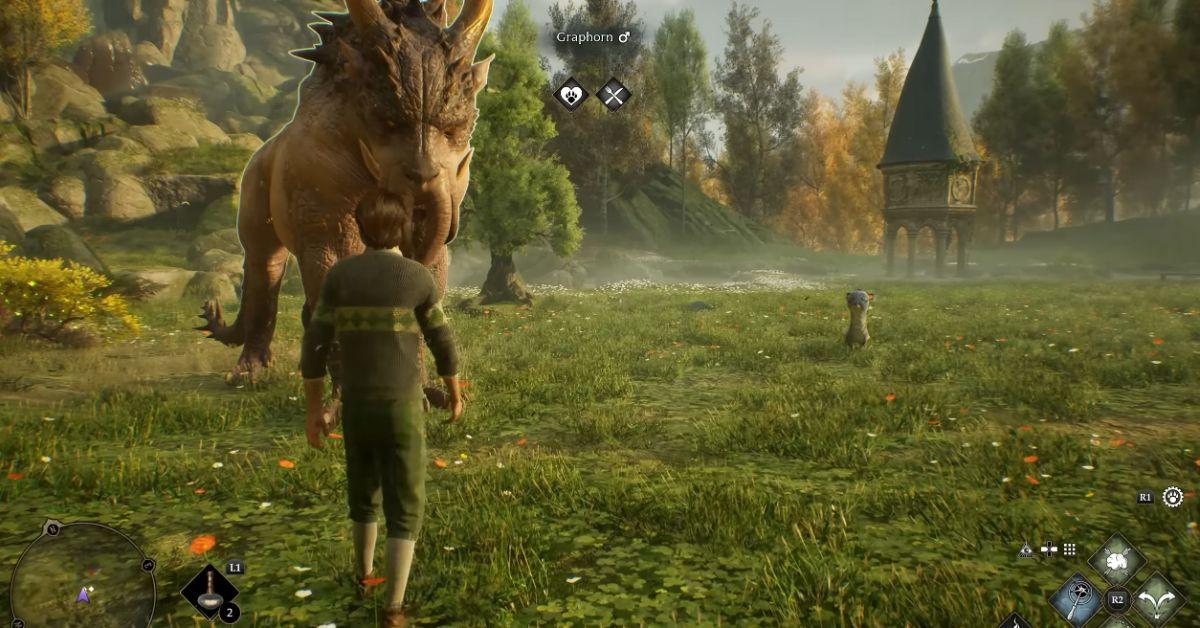 Article continues below advertisement
How to catch Shiny Beasts in 'Hogwarts Legacy'.
Much like the Pokémon series, catching Shiny Beasts in Hogwarts Legacy is entirely random. That means you could spend hours hunting down your favorite creatures without setting eyes on a Shiny variant. Thankfully, many of the same tried-and-true Shiny hunting tactics from Pokémon also apply to Hogwarts Legacy. Here are a few tips to help you catch Shiny Beasts in Hogwarts Legacy.
Before attempting to catch any Shiny Beasts, you'll first need to unlock the Vivarium. This is accomplished by following the main storyline, so keep slogging through the quests until you've unlocked the Room of Requirement and (eventually) the Vivarium by completing "The Elf, the Nab-Sack, and the Loom" quest.
Article continues below advertisement
Taming a Shiny Beast follows the same process as taming a standard Beast. However, the most challenging part of taming a Shiny Beast is simply finding them in the wild. These creatures sport a unique color and pattern compared to their non-Shiny siblings, but there's nothing you can do to make them spawn more frequently than normal.
Article continues below advertisement
As of now, the best way to find Shiny Beasts is to locate a Den out in the wild. Once there, capture every Beast in sight – even if it's not a Shiny Beast. Then, you'll need to find a way to quickly get the area to reload and respawn its Beasts. An easy way to do this is by manipulating the day/night cycle, manually saving your game, then reloading your new save.
When your game loads, the area should once again be populated with a new batch of Beasts. There's no guarantee that any of them will be Shiny, but this is a quick and easy way to encounter dozens of Beasts in a short amount of time. And since every Beast has a small chance of being a Shiny Beast, the best way to find one is to encounter Beasts as fast as humanly (or wizardly) possible.
Article continues below advertisement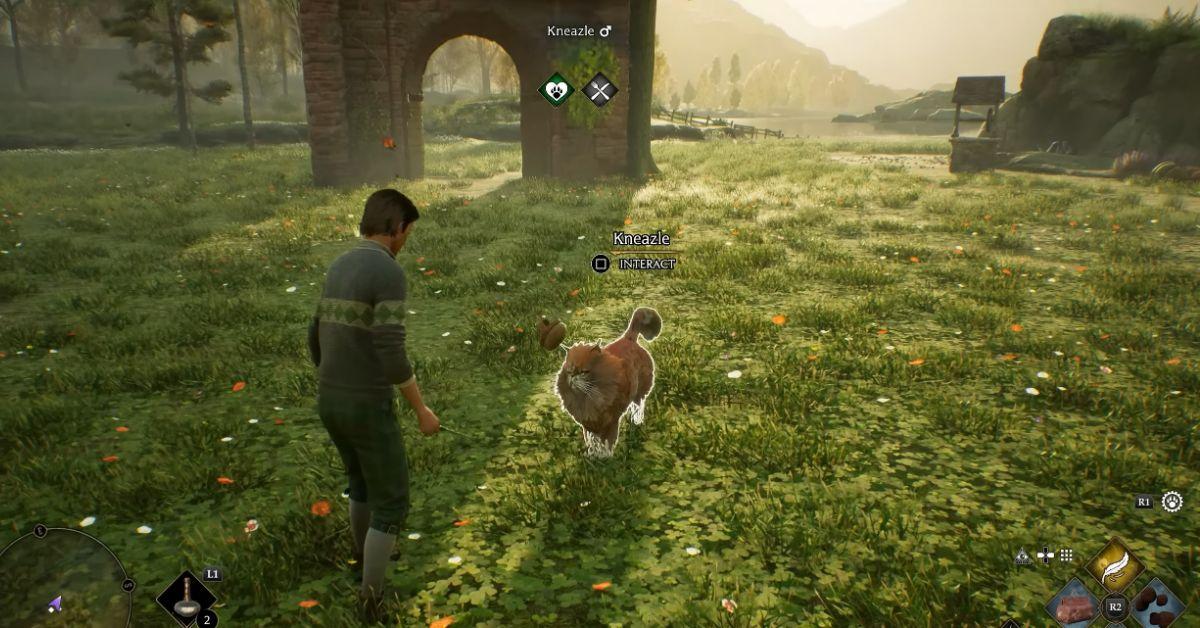 All Beasts in 'Hogwarts Legacy'.
Hogwarts Legacy is filled with magical Beasts, and it'll take you countless hours to track them all down. If you need some help, here's a look at every Beast in Hogwarts Legacy and where you'll find them.
| Beast | Location |
| --- | --- |
| Diricawl | Hogwarts Valley |
| Fwooper | Marunweem |
| Giant Purple Toad | West Forbidden Forest |
| Graphorn | Calgmar Coast |
| Hippogriff | Feldcroft |
| Jobberknoll | Upper Hogsfield |
| Kneazle | Irondale |
| Mooncalf | Pitt-upon-Ford |
| Niffler | Feldcroft Catacomb |
| Puffskein | Jackdaw's Tomb |
| Thestral | North Ford Bog |
| Unicorn | Forbidden Forest |
If you or someone you know is a member of the transgender community and in need of support, call the Trevor Project's 24/7/365 Lifeline at 866-4-U-TREVOR. You can also use TrevorChat, their online instant messaging option, or TrevorText, a text-based support option. If you are looking for peer support, you can visit TrevorSpace from anywhere in the world.