How to Get Last-Minute Taylor Swift Tickets — One TikToker Thinks She Has the Secret
A TikTok creator shares her hack for scoring last-minute Taylor Swift tickets. It's risky but may pay off for fans who would do anything for seats.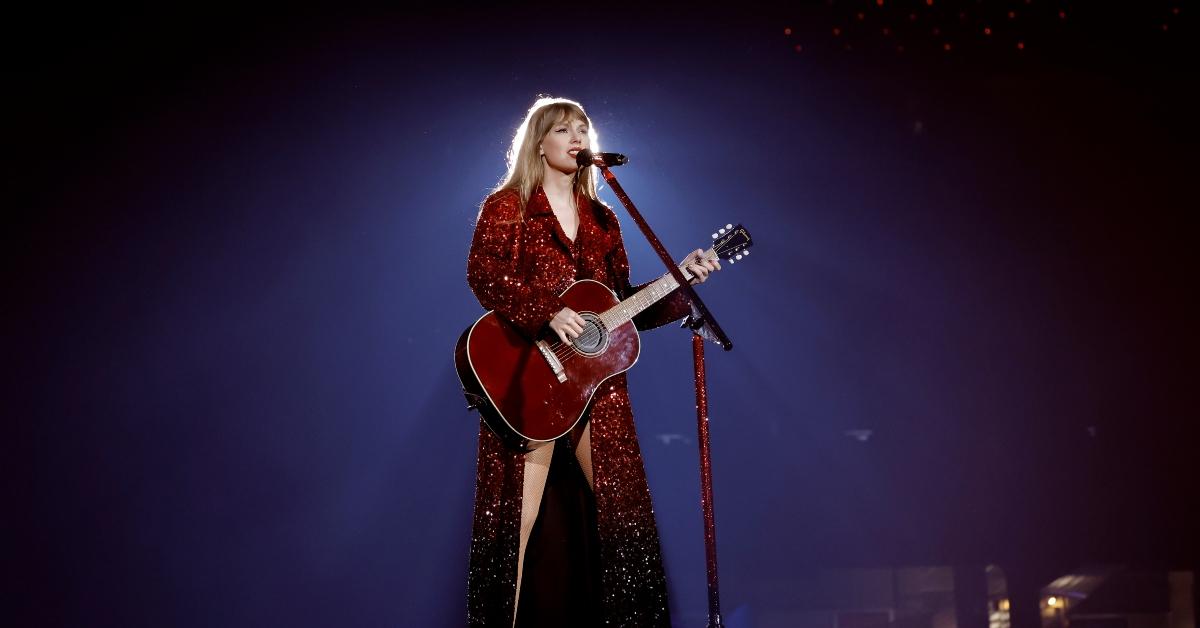 We've all heard horror stories about being shut out of buying Taylor Swift concert tickets. For the lucky fans who got to see the pop star sing live, she has dazzled with secret songs at every venue from Florida to Texas.
Article continues below advertisement
Many of us are sitting at home feeling sad that we missed out on the Eras Tour. Is there any hope to score last-minute Taylor Swift tickets for her upcoming shows?
Well, one TikTok creator may have a solution for the Swifties who want to be part of the iconic concert series. Read on for details.
Here's how to get last-minute Taylor Swift tickets according to a die-hard fan on TikTok.
A TikTok creator by the name @margaretkmabry shared her hack for scoring last-minute Taylor Swift tickets. She drove 10 hours from Pennsylvania to Nashville, Tenn. without having tickets for a concert that night — a risky move, but one that ultimately paid off.
Article continues below advertisement
As the creator shared, she'd heard that ticket prices drop precipitously the day of a show. Keeping followers posted throughout the day, she indeed found that the tickets for "bad" seats went from over $800 to around $300 as the show got closer.
In the end, the creator was able to purchase seats pretty close to the stage for around $300, later informing her followers that those same seats previously went for $7,000.
But there's more to this hack than just waiting for lower priced tickets to crop up. The creator also shared an invaluable tip for making your dream to see Taylor a reality.
Article continues below advertisement
Don't forget this vital step to score last-minute Taylor Swift tickets.
Yes, ticket prices drop on the day of a show, but don't think you'll just scoop up seats no sweat. According to the TikTok creator who found herself in the middle section for Taylor's Nashville stop, you have to be ready on a moment's notice to purchase lower priced tickets.
Your chances of seeing Taylor last minute are greatly improved by pre-populating your personal and payment information on the ticket broker site. In this case, the creator bought her last minute tickets on StubHub.
"Once the prices start dropping on these tickets, like, they go away really fast," she cautioned her followers the day after the concert she described as "such an amazing experience."
Article continues below advertisement
What's her ultimate takeaway for Swifties who may be despairing over not being able to see their idol in concert? "If you don't have tickets, hang in there! You can get some," she assured fans.
Meanwhile, in the comments section, other fans shared their stories of trying the same hack to get tickets, with one person saying they'd purchased seats just two minutes before Taylor came on stage!
In fact, as the creator advised another fan who was still trying to buy tickets once the concert had already started, if they waited until moments before Taylor's first song, there was still hope to grab affordable seats.
Article continues below advertisement
It's worth noting that this hack didn't work for everyone. Some commenters shared that they still couldn't buy seats for less than $800 even after Taylor came on stage. Others griped about the exorbitant fees ticket brokers charge, which made buying tickets out of reach for many, even if they'd dropped in price.